Last Updated on August 10, 2023 by sourav sahu
Sales enablement tools are a type of software or platform that can help businesses improve their sales processes and increase their sales revenue.
These tools provide many advanced features such as lead generation, customer relationship management, and sales analytics to help sales teams in many ways. It enables them to identify and target their potential customers, track and manage their interactions with those customers, and measure the success of their sales efforts.
Some examples of top sales enablement tools include Salesforce, HubSpot, and Outreach. You can purchase them individually or as a suite and it generally depends on a company's needs and goals.
Today many big businesses and companies are enjoying the benefits of sales enablement tools and this proves the importance of having one such tool .
However, the main worry is what will be the ideal sales enablement software for your company.
There are thousands of software houses that are releasing new sales enablement tools every day. You have to select the one that suits your company's requirements the most.
5 Best sales enablement tools
For your convenience, the top 5 sales enablement tools, and their complete details have been given below.
It will help you to make the decision quickly. We have saved the valuable time of yours by doing the research and you don't have to search at several places to find the right sales enablement tool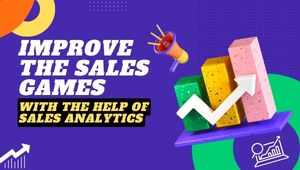 1. LevelEleven
This enablement tool focuses mainly on Activity management. The visibility provided to its users helps them to understand the daily growth they are making in sales.
Other than that, it also provides them with advanced strategies to manage their sales process effectively. It helps them to play their role effectively in boosting the sales process.
Following are the key features of LevelEleven.
• It helps you to create and modify the content regarding your products or services. Moreover, it also enables you to introduce some gamification and create dashboards.
• It increases salesforce adoption, such as task management, product descriptions, etc. It will ultimately result in the return of customers.
• It also helps you directly broadcast your deals on your system or any TV. This will include everything related to deals.
Also Read- What is CRM? 10+Benefits of using CRM
2. Whatfix
Whatfix is one of the top sales enablement tools which are well known for its training system. It is also among the most accessible operating tools as it can provide all the training and other guidelines via a mobile app.
As the main feature of this sales enablement tool is training, it provides it with greater efficiency than others in the market.
When training is provided via a sales enablement tool, the major drawback is that your sales team forgets many steps. It is due to the gap present between the learning and implementation cycle.
However, in the case of Whatfix, an end-to-end onboarding training solution is present. It helps you to take quick guidelines and implement them. The following are prominent features of this tool.
• Training on live products with real-time walkthroughs.
• Personalize the sales onboarding experience. It helps newcomers to your sales team.
Also Read- Best Trending Instagram hashtags [Updated Today May 2022]
3. Highspot
Highspot is well known for its training and sales content management system. It provides you with a search system, training related to sales content, and a complete guideline for selling your services or products.
The following are the key features of this sales enablement tool.
• It gives advanced analytics to your sales system. It helps you to understand whether your sales content and the sales process are working accordingly.
• It gives you recommendations or predicts the entire content for specific products.
4. Ambition
The way of working this sales enablement tool is probably the most interesting.
It helps in boosting the sales process by creating healthy competition among different sales team members. It is based on integrating previously present data and encourages you to improve.
The following are the main features of this tool.
• It has all the records and gives leaderboards. It also sets goals for the sales team.
• It urges the sales team to work hard by giving them access to personalize the sales anthem upon achieving every goal.
5. Content Camel
A little down on the list, but certainly worth it. Content Camel is one of the top-rated Seismic alternatives that's making the right noise in the sales enablement software market.
It's easy to use, supports advanced features, and has the potential to get your business more leads.
Its top features include:
Unified marketing and sales content in one place
Organized for marketers and sellers
Rapid installation and adaption
Delivers personalized results
Takeaway
Know you have complete detail about top sales enablement tools. You can buy any one or all of them as per your requirements to give your business the boost it needs.
Frequently Asked Questions (FAQs)
How many sales enablement tools are there?
There are many different sales enablement tools available on the market, and the exact number can vary depending on how they are defined and classified. Some popular examples include Salesforce, HubSpot, Outreach, and Zoho.
Is CRM a sales enablement tool?
Yes, a customer relationship management (CRM) system is a type of sales enablement tool. A CRM system is a software platform that helps businesses to manage and improve their interactions with customers, clients, and other stakeholders