Last Updated on November 30, 2023 by Sagar Kumar Sahu
There is certainly no shortage of streaming services these days. With so many to try, and so many varying types of content to watch, we will today be talking about one such platform.
And that platform is Discovery Plus which provides a varied content than the mainstream romance, horror, thriller content widely available on every other channel or OTT platform.
We will be going to talk about a popular streaming service Discovery Plus and how you can get Discovery Plus for free
What is Discovery Plus?
Discovery has announced a video streaming platform for Indian viewers with the launch of its subscription-based platform named Discovery Plus. Discovery Plus as an OTT platform was introduced to Indian viewers in March 2021.
Discovery Plus is the only video streaming service that consistently delivers quality content and with each series or documentary, they come up with something new that would surely boggle your mind.
Some of Discovery Plus's most popular shows include Extreme Makeover, Ghost Adventures, Home Town, Planet Earth, Property Brothers, and Discovering David Dobrik.
Tricks in tabular form
Tricks
Rating of the trick

Times Prime

Trick
3.9⭐

Paytm Method

4.8⭐
AmazonPay method
4.6⭐
Flipkart Super Coins trick
4.1⭐
Telegram Channel trick
4.4⭐
Tricks to get a free subscription to Discovery plus
1.

Free Discovery Plus through Times Prime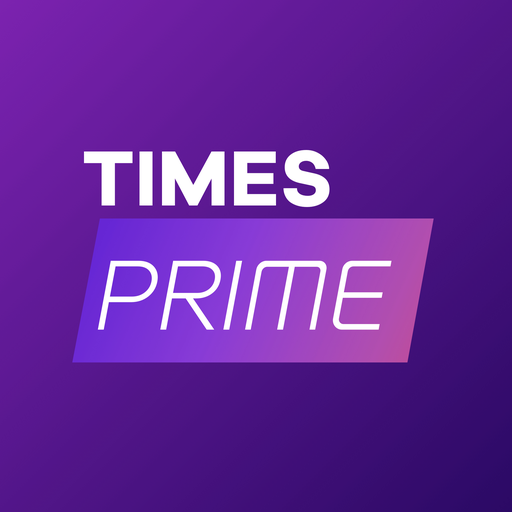 Times Prime is an app that often provides subscription offers for streaming and OTT apps. It is also providing a 3 months subscription to Discovery Plus. For this, you need to follow the steps that we mention and redeem the vouchers fast before it perishes.
For this, you need to have a Times Prime membership plan, and getting it is really easy.
Before that let's take a look at the benefits that Times Prime offers
3 Month Discovery Plus Subscription Free – Rs.597 Free✅
6 Months Disney Plus Hotstar Super + CricBuzz Plus Subscription – Rs.825 Free✅
6 Months SonyLiv Premium Subscription Free – Rs.699 Free✅
1 Year Times of India Plus Subscription Free – Rs.599. Free✅
1 Year Zee5 Premium Subscription Free- Rs.999 Free✅
6 Months PharmEasy Plus Subscription Free – Rs.599 Free✅
1 Year Dine Out Passport Membership Free – Rs.1999 Free✅
6 Months EazyDiner Membership FREE – Rs.1595 Free✅
6 Months BBstar Membership Free- Rs.599 Free✅
3 Months Economic Times Subscription Free – Rs.999 Free✅
1 Year Gaana Plus Subscription Free – Rs.399 Free✅
3 Months Zomato Pro Membership FREE – Rs.200 Free✅
6 Months Urban Company Plus membership Free – Rs.249 Free✅
PizzaHut Flat Rs.400 Off Coupon on Rs 999 per month. Free✅
Grab all these benefits worth Rs.10,000+ in one membership which costs only Rs.1199 and you can get it now at just Rs.899 (Rs. 300 off)
You can also get a three to twelve-month membership plan of Times Prime from Flipkart using its super coins easily.
Follow these Steps to get 3- months of Discovery Plus subscription for free:
Install the Times Prime App from the Play Store.
Login to your account.
Then go to the Times Prime exclusive section.
You will find there an option "Get 3 months Discovery Plus Subscription"
Click on it.
Now click on the "Generate coupon".
Now a coupon will be generated.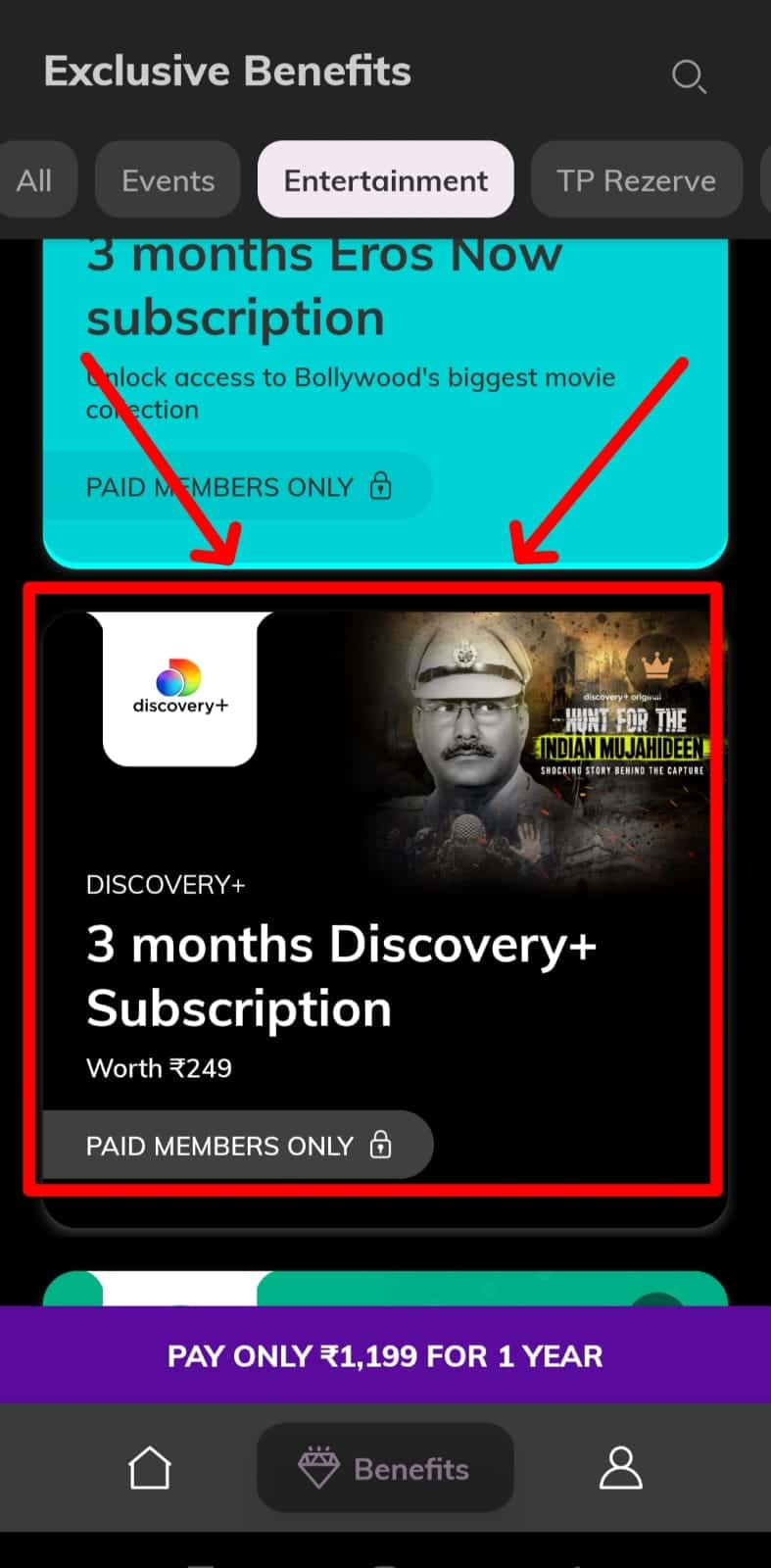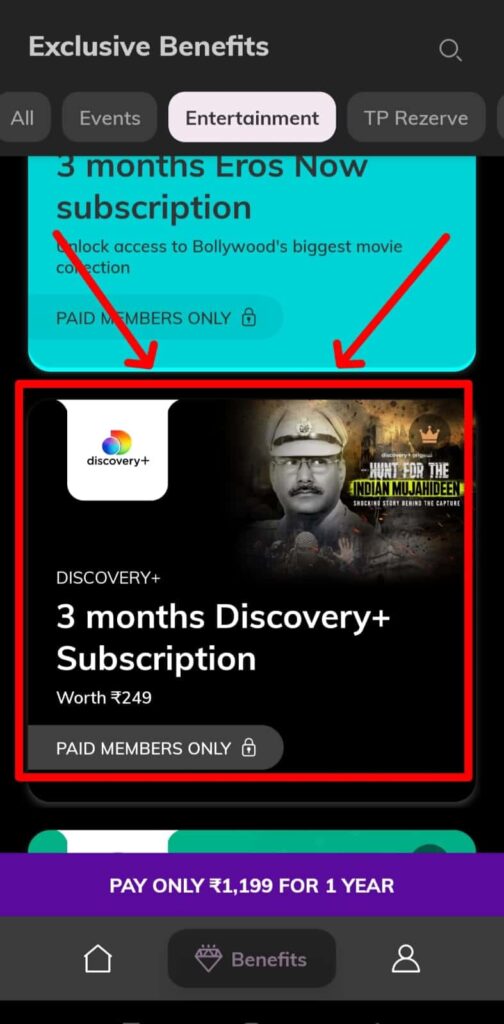 To go to the Discovery Plus app, click on "Take me to Discovery Plus"
To redeem the voucher, click on the left top screen "Redeem the voucher"
Login into your Discovery Plus account.
Paste the code which you received from Times Prime.
No amount needs to be paid, enjoy your free 3-month subscription.
2.

Free Discovery Plus using some indirect methods
You can get Discovery Plus for free if you purchase it using AmazonPay and Paytm. But to apply this trick you need to understand the conditions first.
For Paytm Users to get free Discovery Plus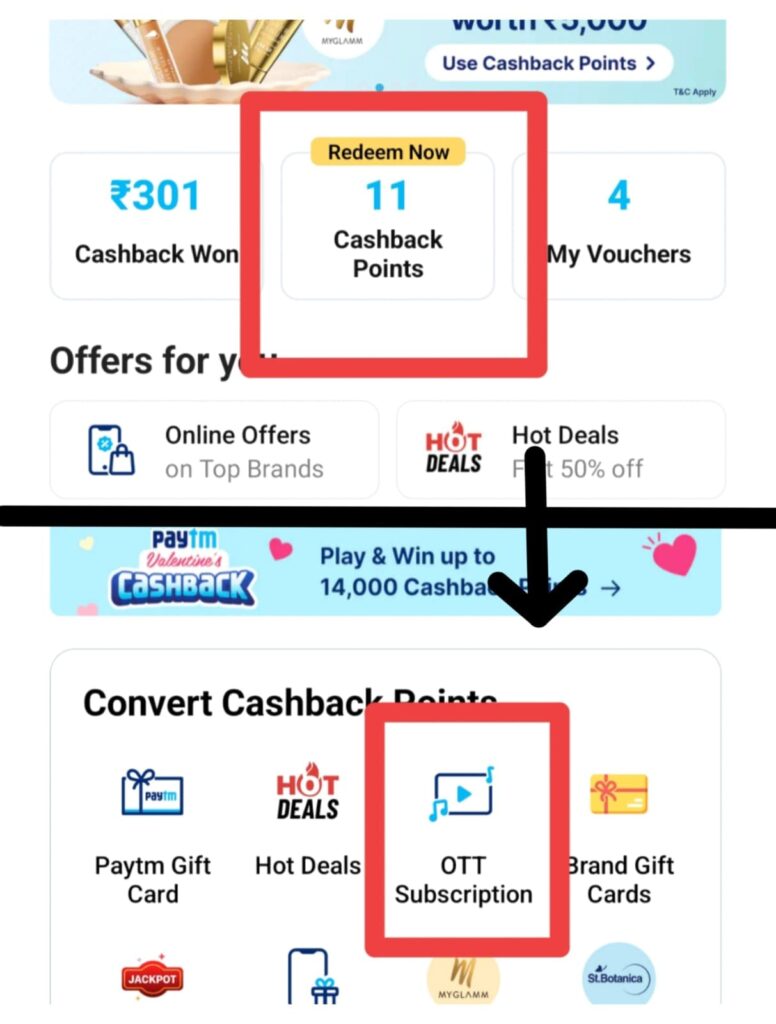 There are many apps and websites that give free Paytm money for following some very simple tasks like completing surveys, filling out forms, participating in campaigns, etc. We have written a dedicated post for this on how to get free paytm cash
In these two posts, we have provided all the possible ways that will help you to earn free money directly to your paytm account. And whatever free money you collect in your paytm wallet, you can easily use it to buy the Discovery Plus for free. You just need to enter your paytm UPI ID while making the payment and then select the paytm wallet as a payment method.
For AmazonPay Users to get free Discovery Plus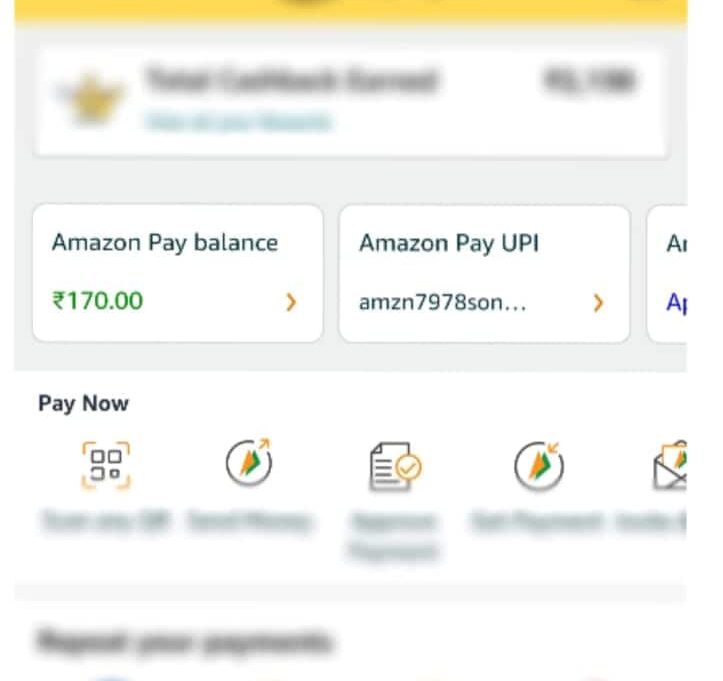 You can redeem these free gift cards to add money to your AmazonPay wallet, and further you can use the wallet money to buy the Discovery Plus for free. But again remember, you need to enter your AmazonPay UPI id while making the purchase. It will ensure that the money will be deducted from your AmazonPay wallet and not from your bank account.
Similar to the PayTm wallet, AmazonPay users also get options to add free money to the AmazonPay wallet by using some tricks that we have mentioned in one of your blog posts.
Note: You can also transfer the AmazonPay wallet money from the AmazonPay wallet to your bank account
3.

Free Subscription using Flipkart Super coins
Here you need to understand that using Flipkart super coins you directly cannot buy a discovery plus subscription.
But using these Flipkart super coins you can buy a times prime subscription which offers you a discovery plus subscription as a part of its package
The Flipkart supercoins offer has become so popular that all the regular Flipkart customers must be aware of what a Flipkart super coin means.
It is just a kind of point that is awarded to you after every single shopping. You are awarded 4 Super coins per Rs. 100 in your Flipkart Plus account. These super coins have many benefits.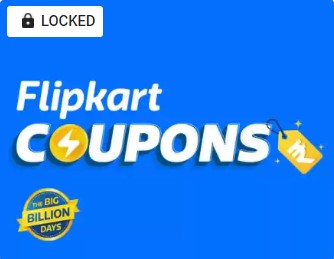 Using these coins, you get discounts on every purchase and you can buy many vouchers as well using them.
Flipkart in return for these supercoins provides vouchers and premium subscription offers for various platforms.

These subscriptions can be purchased by spending the supercoins.

Now that you know how important these super coins are, you'd be wondering about ways to get more such coins.
To answer this question, Flipkart organises various events of games and quizzes on the Flipkart account, which are easy and you can get the answers easily on the Internet.
If you don't have enough coins, playing these events and winning can earn you coins and hence you can buy a Discovery Plus subscription.
You can easily earn 40-50 coins daily by playing Flipkart Quiz answers and other such events held on a daily basis.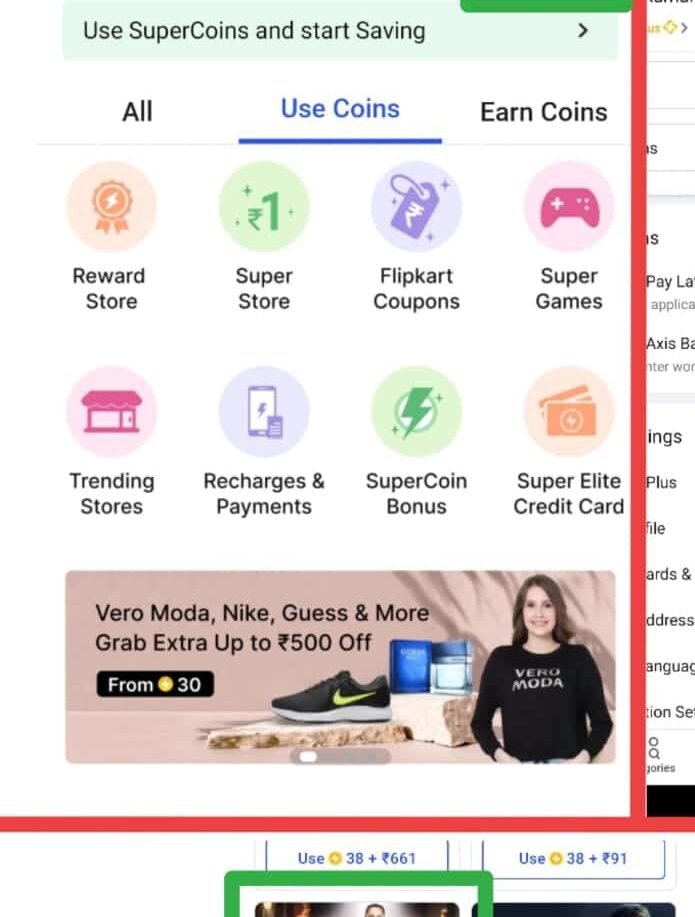 Follow these steps to buy coupons from Flipkart:
Install the Flipkart app from the Play Store and sign in using your mobile number.
After opening the home page, click on the super coin section present on the footer bar.
Go to the shopping offers
There you will find "12 months membership of Times Prime" in 400 supercoins
If you don't have the required number of supercoins, please follow the ways mentioned above to earn supercoins.
Redeem the Times Prime and follow the above-mentioned steps in the "Free subscription using Times Prime" section to redeem Discovery plus Premium subscription.
You can also get a Free Voot Subscription using these Flipkart SuperCoins
4.

Free subscription using telegram channels
This is a luck-based thing and it depends on the channels you visit. Free Discovery Plus subscription coupon codes are frequently posted on many Telegram channels.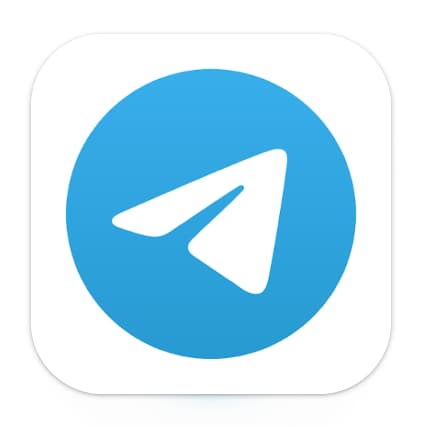 If you are lucky, you can find a channel where you can get the codes. By chance, if you are able to find one such channel where you get the codes, in that case, you need to go to the Discovery Plus app and select the 'Apply Discovery Plus voucher' where you need to enter the code. If the code stands valid then you get a free subscription for a period of one to twelve months.
5.

Some DiscoveryPlus account details
Here are some Discovery Plus account login details that we have purchased for our teams and family members. You can check and try them out. Whenever possible we will add the new login details here.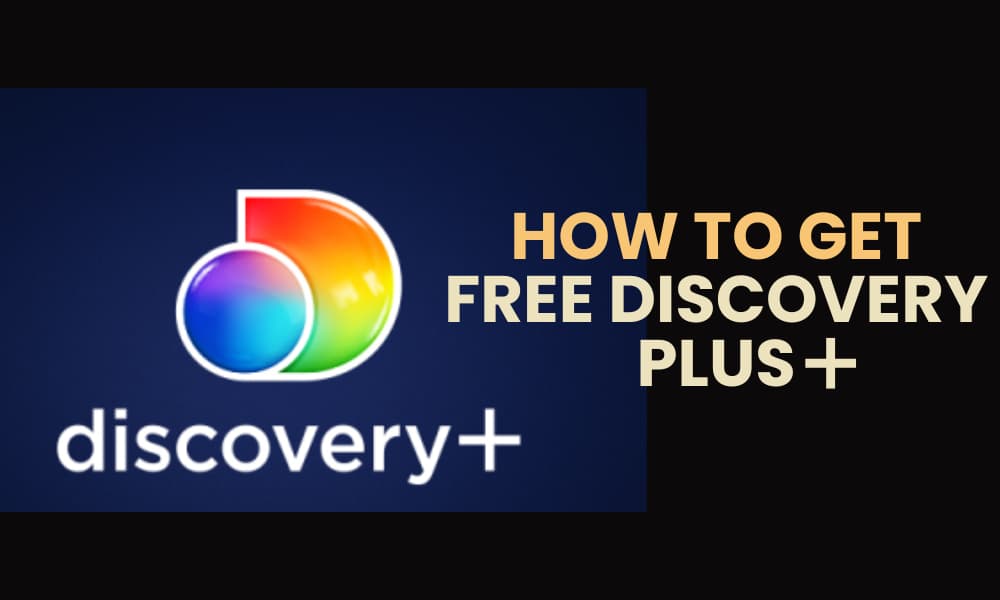 To use these details, you need to choose the social sign-in option to log in instead of entering the mobile number. Here we have given the Gmail address and passwords.
---
What makes Discovery Plus unique?
Discovery's service focuses on real-world documentaries from its main channel brands' library. The plus version brings various entertainment genres, including lifestyle, food, adventure, science, and many others.
The content on this platform introduces new ideas and airs unique specials when it comes to theories, documentaries, unsolved mysteries, food, restaurant rivals, science, wildlife, relationships, lifestyle, food, crime, home improvement and many more such intriguing content.
In short, it provides all the content that is based on real life and doesn't focus on fiction shows as other streaming platforms do.
If you are someone who has a curious mind and wants to keep your knowledge graph at its peak every time then this is the perfect platform for all you learners keen on learning about the world.
Is Discovery Plus worth it?
If you are a fan of fictional TV shows that Netflix and Amazon Prime Video offer then this is not the service you should invest your time in here because this platform mainly offers unscripted TV programs.
But if you are a fan of nature and science, then the Discovery Plus streaming service is the one for you.
The Discovery Plus subscription can add a lot of value to your knowledge base. If you have a desire for additional non-fiction and reality programming type of content then you will get those things in Discovery Plus.
This streaming service has a great collection of documentaries on subjects ranging from history, science, nature, and the paranormal.
The platform has more than 4,000 hours of content which features the talents of Josh Gates (Expedition Unknown), Ladakh Warriors: The Sons of the Soil, Bear Grylls (Running Wild with Bear Grylls, Man vs Wild), Ed Stafford (Into the Unknown), Buddy Valastro (Cake Boss), and Jeremy Wade (River Monsters, Mighty Rivers).
The content is offered in eight different languages – Bengali, Marathi, Tamil, Telugu, Malayalam, Kannada, and obviously in Hindi and English.
It also includes the kids – friendly shows such as Through the Wormhole with Morgan Freeman, Crikey, It's The Irwins and many more
Discovery Plus also offers a massive spike in terms of clarity compared to other major streaming platforms. Here you get to enjoy the available shows in 4K streaming resolution at a very affordable price.
All these come at what price?
Discovery Plus is currently offering 2 premium plans for its Indian audience.
The users who took subscriptions in India can access their exclusive material, premium programming, and ad-free services by paying just Rs 199 for one month and Rs 399 for one full year.
Both of these plans are available for single-screen use.
Apart from this, there's also a free 7-day trial for you to try Discovery Plus with either plan.
| Subscription Plan | Price |
| --- | --- |
| Monthly Plan | INR 199/month |
| Annual Plan | INR 399/yr |
Benefits of Discovery Plus Premium Subscription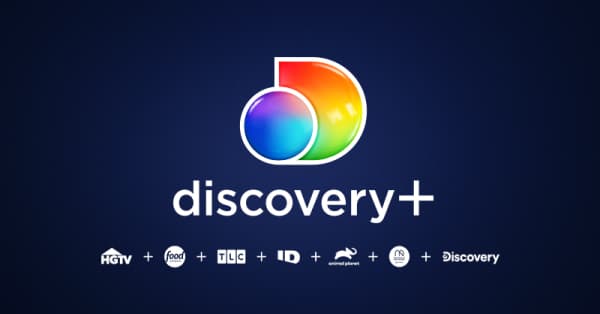 This allows you to stream endless TV shows and documentaries in High-resolution clarity.
Discover has more than 4,000 hours of entertainment packed in it and lifestyle content, with new shows being added regularly
The platform allows you to watch full TV shows documentaries and other short videos for free of cost on the app.
You can watch the shows that are televised on TV channels like Discovery Channel, Animal Planet, Discovery Science, and Discovery Turbo in your preferred language (English, Hindi, Telugu, Tamil, Bengali, Kannada, Malayalam) free of cost.
You can also create your own watchlist and easily access your collection anytime at your convenience.
This proves to be a good learning experience.
It also allows you to share what you love with your friends, with a single click WhatsApp button
The contents are available in 8 different languages and you can choose any language as an audio option.
You can enjoy the ad-free experience of watching all the premium shows at a very reasonable price of Rs.299 per year (less than Re.1 per day)
Using Chromecast you can enjoy premium content on the big screen
The top-rated shows are available for free like Dwarkadhish: The Kingdom Of Krishna, Gold Rush, Man vs Wild-Bear Grylls, Food Factory, Secrets of Sinawali, Expedition Unknown, NASA's Explained Files, Fast N' Loud, Project Runway, Simply Nigella, American Chopper and many more, anytime on the Discovery plus app.
Top-rated shows on Discovery plus
Ladakh Warriors: The Sons of the Soil
Scream: The True Story
Mysterious Planet
Ghost Adventures
JonBenét Ramsey: What Really Happened?
The Story of Plastic
Italiani Made In India
Unraveled: Mystery at the Mansion
Last Exit: Space
A Haunting
How Do They Do It?
How the Universe Works
India at 2050
History Of The World
Cost of War
Planet Earth I and II
Conclusion
Discovery Plus is a relatively new platform than any other OTT platform available in the market. The kind of content that Discovery Plus has is significantly different from the other mainstream fictional content.
We have mentioned how different it is and for what kind of viewers this kind of content stands valid.
Since this is a newer platform, through this blog post we have tried touching every aspect of the Discovery Plus app. We have covered every point that will help you to get Discovery Plus for free.
We are trying new and different methods, if any trick works for us we will immediately update them in this blog
Frequently asked questions(FAQs)
What channels are free on Discovery Plus?
Discovery Plus is a host to an extensive library of content from 14 networks, including Discovery, TLC, Animal Planet, Food Network, HGTV, ID, A&E, History, Lifetime, OWN, Travel, Science Network and many more.
Does Discovery Plus have live channels?
The Discovery Plus streaming service has no live content. It has tonnes (55,000 hours) of on-demand content. For live channels, you need to sign up for a satellite TV cable connection.