Last Updated on July 28, 2023 by Sagar Kumar Sahu
With our world revolving around our mobile phones, would it not be a relief to know that there are various free recharge apps and services through which we could recharge our mobile numbers and get ourselves saved from expensive recharges? Yes, it is possible through these recharge apps.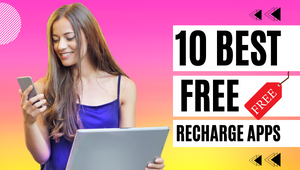 There are many apps like gaming apps, video-watching apps, refer and earn apps, etc. which provide the user with coins or coupons upon completion of a certain task.
And these rewards can be later converted to paytm cash and indirectly used to make free recharge on Jio, get Airtel free data, and VI free data.
How do free recharge apps work?
The primary motive of these Jio Free Recharge app companies is advertising or sponsoring other apps.
In almost all cases, these apps will ask you to do some task for them like install an application or watch a video or retain an app on your phone for a certain period of time, as a result, you are given rewards that can be redeemed and used for recharge.
For every task you perform, the advertising app receives some amount. A small meagre portion of this amount is given away to users like you in the form of rewards.
This is just a way of luring users to promote other fun apps on their own platforms.
If you download an app from the playstore, you get nothing but on the other hand, if you download the apps from free recharge apps, you're given rewards that can be redeemed.
| | | |
| --- | --- | --- |
| Free Recharge App | Free balance amount | Star |
| Freecharge | Upto ₹100 | 4.2 ⭐ |
| Taskbucks | Upto ₹40 | 3.9 ⭐ |
| Ladoo | Upto ₹15 (₹5 per refer) | 4.1 ⭐ |
| CashNinja | Upto ₹25 | 3.8 ⭐ |
| mCent | Upto ₹10 per refer | 3.6 ⭐ |
| Joy App | Upto ₹10 | 4.3 ⭐ |
| Pocketmoney | ₹20 – ₹100 | 4.0 ⭐ |
| Cubber | ₹30 | 4.0 ⭐ |
| Rozdhan | ₹50 | 4.1 ⭐ |
| True balance | Upto ₹20 | 4.3 ⭐ |
Freecharge – Best free recharge app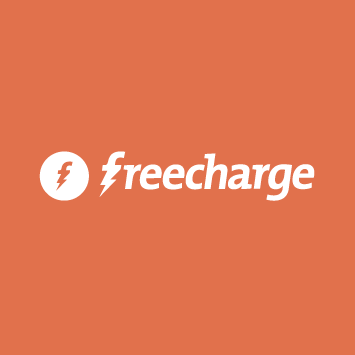 FreeCharge is undoubtedly one of the best apps for cashback and free recharge. They offer 400% cashback on the first recharge wherein the maximum cashback amount will be ₹100.
It has also introduced a new feature called 'Datalife' which provides 100MB of data to prepaid users. The offers keep changing from time to time.
Payment and referral using the freecharge app would earn cashback and this cashback would be deposited in your app wallet.
You can then transfer the cashback to the paytm wallet or bank account. In this way, you can use the free recharge app to topup your mobile number
Taskbucks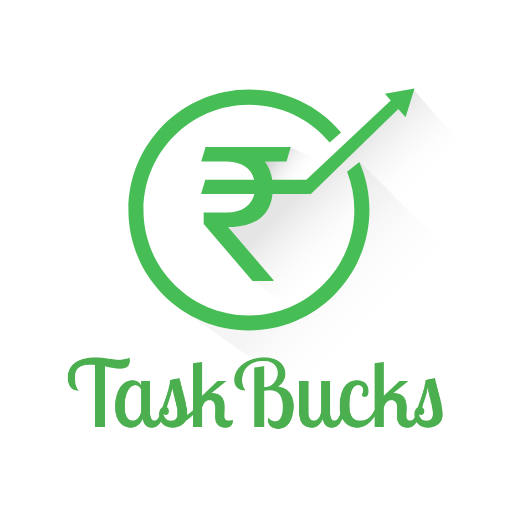 Taskbucks is an Android app that we can install on our Android phones and easily earn money through it and recharge through the rewards that we would have earned.
This app has around 90 lakh+ downloads to date and has a presence of over 150+ brands on it. We have talked about this app in our previous blog posts too.
The Taskbucks app can be used as an additional source of earnings. Through this app, anyone wanting could earn money during their leisure just by performing simple tasks like watching short videos, filling out survey forms, playing quizzes, etc.
Doing these tasks would earn you money and rewards in the form of recharge coupons. Taskbucks also offer referral rewards. It even allows the transfer of coins to the Paytm wallet.
Google Pay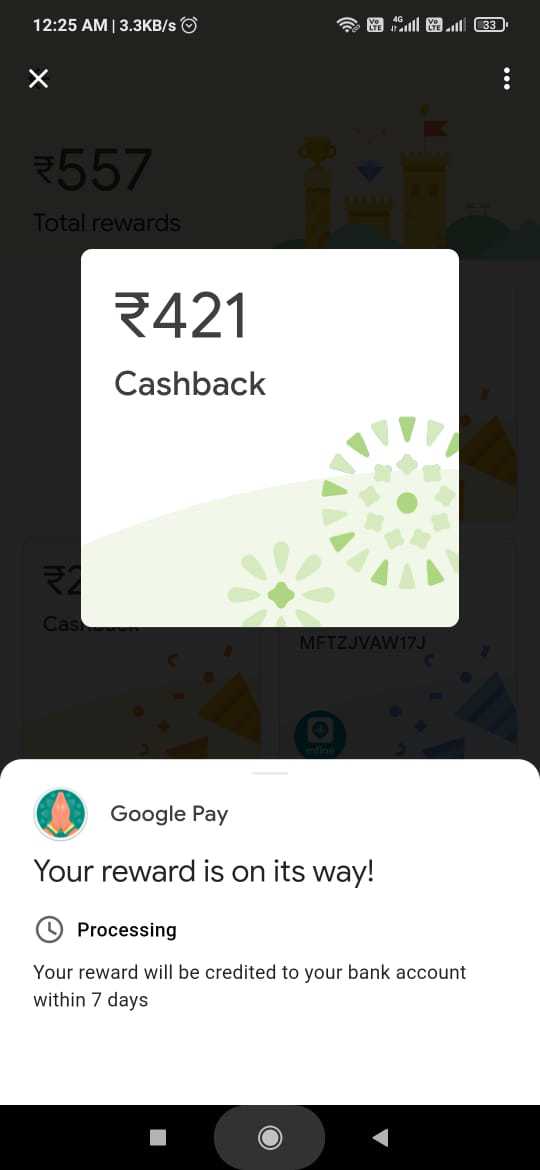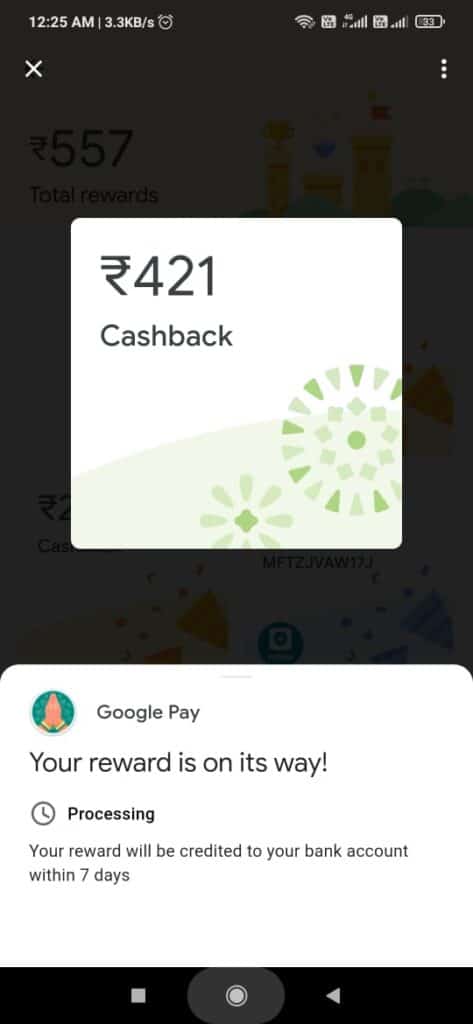 Google Pay is the UPI and recharge app brought by Google. With the GooglePay recharge app, you can easily top up your prepaid account within a second.
The app makes it quick, easy, and trustworthy to use. You can pay for your recharge using cashback, Google Pay balance, or UPI.
The best part is that the app offers scratch cards for various transitions you make. This cashback is real money that is directly credited to your wallet balance. You can use these cashback amounts to make free recharge for your mobile number
PhonePe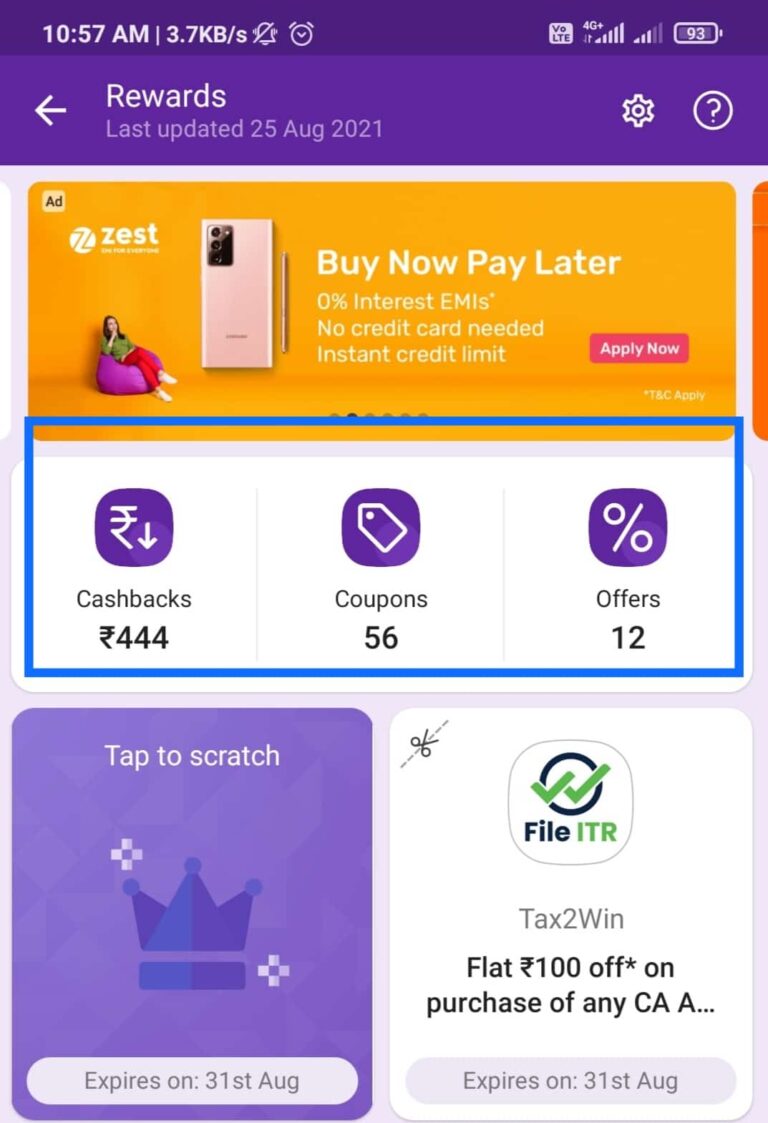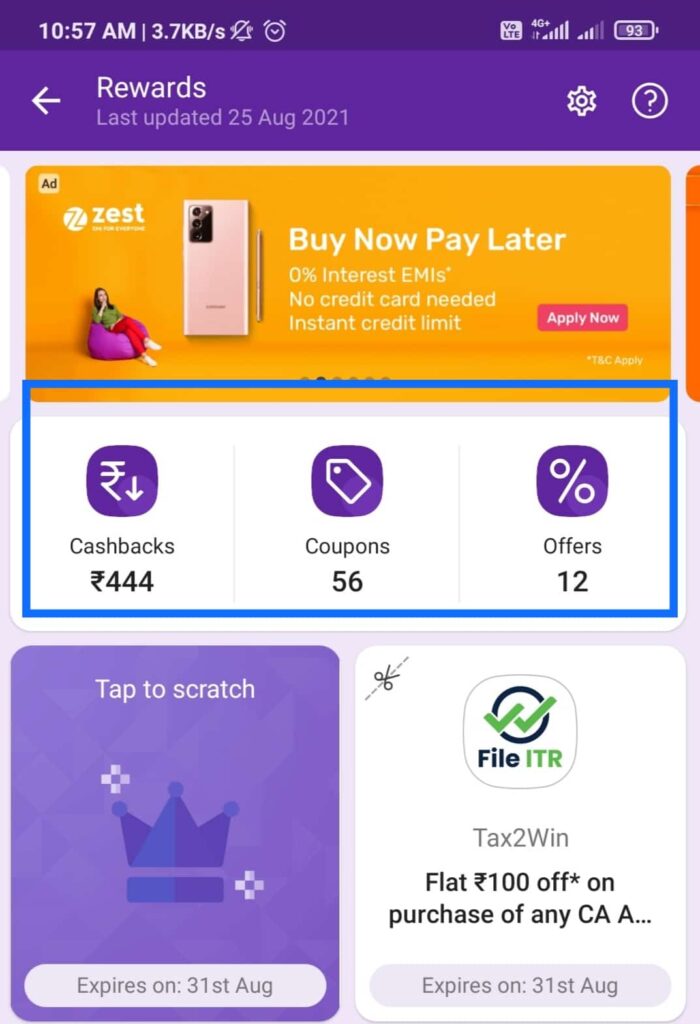 PhonePe is one of the many recharge apps available in India. It is a mobile wallet and online payment system that can be used to make payments for various purposes, such as utility bills, recharges, and even shopping online.
The PhonePe app also allows users to send and receive money, as well as track their transaction history. In addition, the app provides a number of offers and discounts on various products and services.
You will get many exciting cashbacks for different transitions. You can then use the cashback to make free recharge
Ladoo app
The mobile recharge couldn't have been easier without the Ladoo app. This free recharge app offers a sign-up bonus, daily bonus, and referral bonus too.
There are various simple tasks available on this app like downloading apps, watching videos, playing games, reading daily horoscopes, filling out surveys, and reading the news.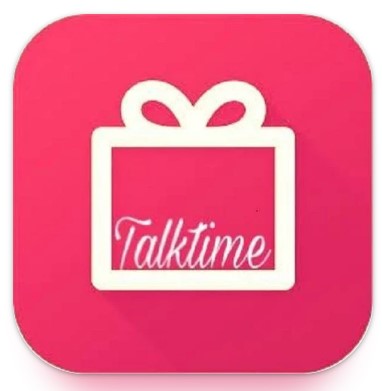 Completion of these tasks would earn hefty points which can be redeemed while recharging phone bills, DTH bills, and purchasing shopping vouchers.
Referring to a friend also earns big bonus points. And all these earned points can be utilized to make recharge.
CashNinja
CashNinja is a great free recharge app for newbies as it provides easy tasks to complete, with instructions given beside.
Corresponding to the tasks, the reward amount is mentioned on the page too which makes it easier for the user to choose.
After choosing a task, follow the instructions mentioned in detail and complete it. Surprisingly the app also offers rewards on daily logging into the application.
Once the task is completed successfully, you would earn a free recharge voucher in your wallet.
mCent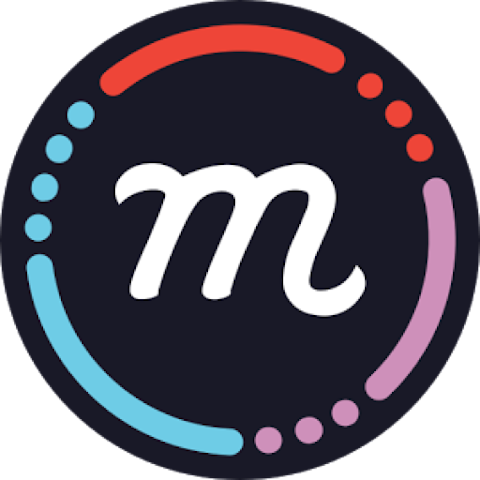 mCent is basically a mobile browser that allows its users to earn free data by browsing the internet.
It functions normally like any other browser, is fast and user friendly, where every other thing like downloading, reading news, social media, surfing, shopping, etc can be done.
The more you surf the internet using mCent, the more points you earn. These cumulative points can be used to purchase a mobile top-up
Joy Recharge App
The concept of this app is based on installing apps. The user can earn points by downloading the promoted apps. Not just this, the Joy app even offers unlimited rewards.
All these points and rewards can be redeemed to recharge phones, DTH, and much more. Explore the app to know more. All you need to do is download the Joy app and register using your mobile number.
Then you'll be provided with a list of apps and gift coupons associated with it. You can choose the apps accordingly.
Referring to the app to friends and family also adds more points to the wallet. And wallet money can be converted into free paytm money or can be used for mobile recharge.
Pocketmoney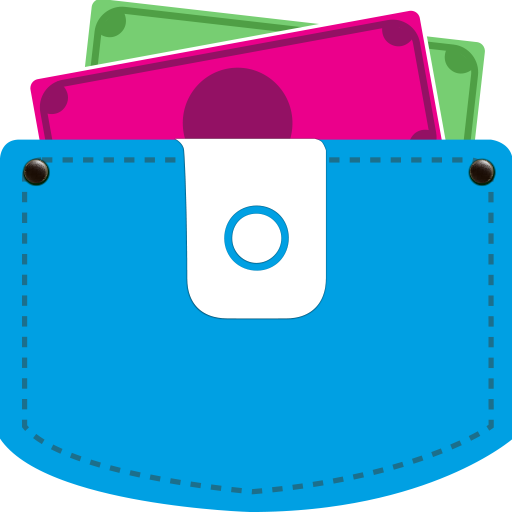 Pocketmoney is another free recharge app with great earning potential. The app conducts daily contests on a regular basis and winning the contest could earn great rewards up to an Apple iPhone.
Apart from this, the app will provide promoted apps and the user needs to download the apps to earn reward points which can be redeemed to pay the phone bills.
The amount that can be transferred to the paytm wallet is a minimum of Rs. 20 to a maximum of Rs. 100 per day. You can use the referral option to refer your friend which could earn you Rs. 30
Cubber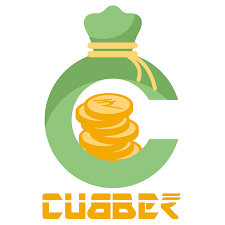 Cubber is one of the oldest and most great apps to pay bills and enjoy exclusive cashback offers on prepaid and postpaid recharge. After signing up for the app, press "Spin and win".
Using the "Spinning the wheel" option can earn you upto ₹30 wallet balance. Apart from this, the user gets one spin on every successful referral.
The amount earned by spinning the wheel can be redeemed while recharging the phone using this app.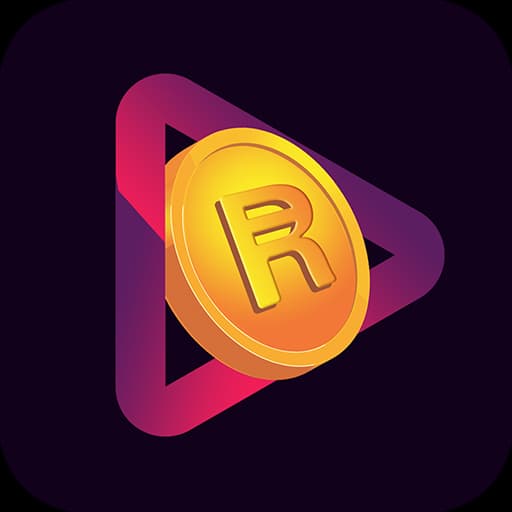 Rozdhan is another great recharge app that provides its users with an opportunity to earn on a daily basis. The app provides a pool of videos that the user needs to share.
Apart from that, the user can make his own video and share it to earn rewards too.
Signing up for this app would earn you Rs. 50 and referring to the app would earn 100 coins. The amount earned can be redeemed to recharge the phone or pay various bills.
The rewards can be transferred to the Paytm wallet with the condition that the transfer limit should be more than 200 rupees.
True balance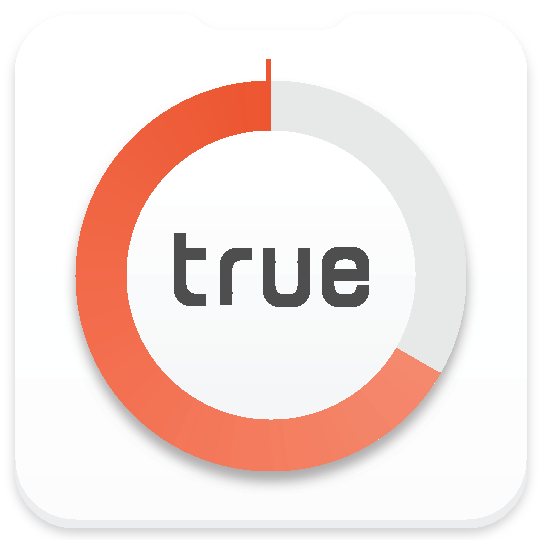 'Truecaller' is the parent company's True Balance app. On this app, users can live to track the balance usage and data usage.
All the balances can be checked on this app, be it data balance or talk time balance along with great phone recharge offers.
Using these offers, the user can recharge his talk time or data balance. This app also gives a referral option that adds Rs.20 to your wallet on every single referral.
You can then use this wallet money to make free recharges on your mobile, DTH, and other services.
Know about the latest 5G technology and Jio Air Fiber technology announced by Jio
Conclusion
We listed some of the best apps that can be relied upon. The working of every app is different. Some apps are referred and earn type, some apps want you to do tasks and some apps offer you cashback and rewards.
It's completely up to the user which one suits his needs the best. Explore each of these recharge apps and enjoy the free balance on your service.
What is free recharge app?
A recharge app is an app that allows users to earn points for watching videos, downloading apps, or completing surveys. These points can then be redeemed for mobile phone recharges or other gifts. You can see our list of the most popular free recharge apps
Which app gives free recharge?
There are plenty of apps that offer free recharge in exchange for downloading other apps, watching ads, or participating in surveys. And there are also some apps like GooglePay which provide scratch cards. So you can try many such apps from the list and choose the best app for free recharge.