Last Updated on September 23, 2023 by Sagar Kumar Sahu
In this era of digitalization, money transactions have become easy for everyone. Mobile payments are gaining immense popularity nowadays, especially in countries like India, where most of the transactions are done using mobile phones. This is supported by the rise of digitalization and the growing trend of cashless transactions.
Although there are many money transfer apps available in India, we cannot install each and every app, register with our bank, check the app's efficiency and then decide which app to use on our smartphone.
That's why we have made the list of the best money transfer apps along with the pros and cons so that you can download and install the right app.
Now let's know about the best money transfer apps in India, their pros, and cons and what unique offers or discount you get by using the apps.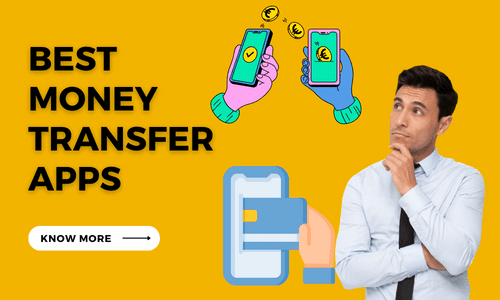 Table listing the best money transfer apps: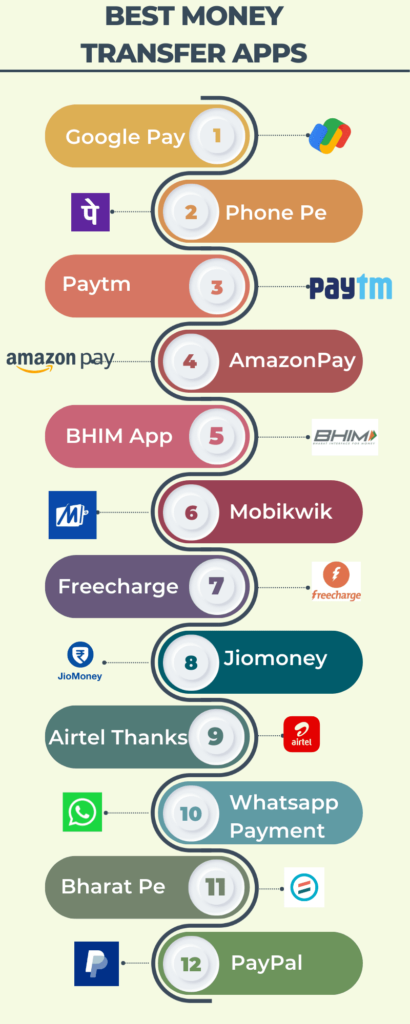 ---
Google Pay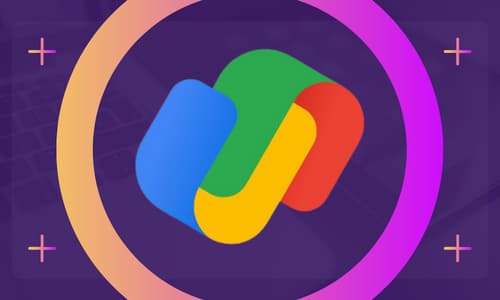 Google Pay was formerly known as Tez. It is the most trusted app and is widely used by Indians. This money transfer app is owned by Google.
It is one of the top banking mobile apps that offer different ways to make transactions faster, more hassle-free, and more rewarding. You can also buy Google Play gift card codes using Google Pay
Its powerful-yet-sophisticated suite of mobile payment integration helps to connect with customers to drive sales and brand recognition.
One can easily pay in stores or to merchants via this app. Google Pay stores the debit and credit card details of the customers for fast transactions.
You can also use Google Pay to receive money from friends. It uses the phone's system lock and fingerprint sensor for payment which makes it more secure than other apps.
| Pros | Cons |
| --- | --- |
| Allows to pay utility bills, recharge phone, book movie tickets, and much more | Not-so-fast customer support |
| Quick and seamless money transfers | Has transaction Limits |
| Good UI and UX | Sometimes shows payment pending status |
| Provides regular cashback, offers and discounts | Scratch cards show Better luck next time more frequently |
| Bring engaging activities and events to every Indian occasion | |
---
PhonePe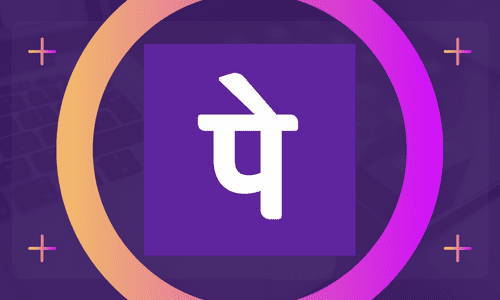 One can use UPI, credit card, debit card, or wallet to pay all their utility bills and can also make instant payments both in offline and online stores.
This money transfer app allows its customer to instantly link their bank accounts with the app and transfer money via UPI.
From UPI payments to mobile/DTH recharges, and money transfers to making online bill payments, you can do all this and more using the PhonePe app. Also, users can do money transactions (up to INR 1 lakh per transaction) – anytime and anywhere.
It also provides features like buying and selling Gold at live market rates, Mutual Funds App or Investments App, buying gift cards, and managing multiple accounts, in addition to getting refunds and cashbacks to your bank account instantly.
And Yes, PhonePe has recently launched the Insurance option where you can apply for insurance by completing the KYC process in 3 easy steps
| Pros | Cons |
| --- | --- |
| Money Transfer with BHIM UPI | NO option to change email and notification preferences |
| Manage Multiple Bank Accounts | Too many payment notifications and reminders |
| Provides options for several insurances | No wallet features |
| Scan and Pay via QR Code at local stores | Issues in refer and earn option |
| Provides options for several insurances | |
| Also acts as an investment app for mutual deposits, Liquid Funds Investments, Tax Saving Funds | |
---
Paytm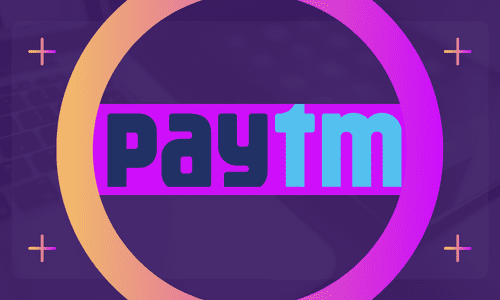 PayTM is one of the largest mobile commerce platforms in India, which provides a digital wallet to its customers to store money and make instant payments.
Paytm was the first money transfer app that allowed its users can transfer money from wallet to wallet. Now you can also choose to use the UPI option with the bank.
You can also apply for Paytm Postpaid where you can use the option to buy now & pay later with a credit limit of up to ₹60,000/. Like PhonePe in Paytm too, you can get purchase digital gold, take personal loans, and manage GASTag
The company has also introduced Paytm Payments Bank which allows users to open a savings account with Paytm.
Apart from making e-commerce transactions, the PayTM wallet can also be used to make bill payments, transfer money, and avail services from merchants in the travel, entertainment, and retail industries.
And even you make money using paytm by using its various options and games
This is India's favourite money transfer app using UPI. There are different features like mobile recharge, d2h recharge, electricity bill, ticket booking, etc. provided on the app.
One can go cashless and pay via their wallet & scan QR codes for faster payments. It can also be used as a shopping site that hosts many online products like Amazon and Flipkart
| Pros | Cons |
| --- | --- |
| Allows Bank to bank money transfer via BHIM UPI | Bugs might be seen sometimes |
| Buy & Manage Fastag | Sometimes failed transitions |
| Good UI and UX | |
| Provides good cashback, offers and discounts | |
| Pay Electricity, Water, Gas, Broadband, and Landline bills | |
| Book Hotels, Trains(Get Live train status), Flights, Bus, etc | |
| Buy & Sell Digital Gold, get personal loans | |
| Paytm Payment Bank | |
---
AmazonPay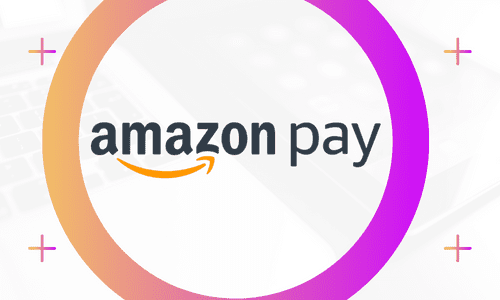 Amazon Pay also has a wallet option like Paytm, where you can use add AmazonPay wallet money, keep a buffer amount in the wallet to purchase items online, make payments, and make recharges.
You can add money to amazon pay by using our free amazon pay gift cards. This wallet money comes to use in an emergency situation when the UPI payment fails.
You can also use your AmazonPay wallet to receive cashback. Amazon Pay also regularly provides many good cashback offers and discounts.
You can also earn money by playing quizzes, using the spin wheel to earn methods and many more. And yes one more thing, you can also send Amazon gift cards to your loved ones and friends as a gift
| Pros | Cons |
| --- | --- |
| Feature to pay utility bills, recharge phone, book movie tickets | You need to complete eKYC |
| You can give gift cards to your friends and loved ones | |
| Many options to earn money by using FunZone | |
| Provides good cashback, offers and discounts | |
| Has Amazon Pay wallet to keep virtual money | |
---
BHIM App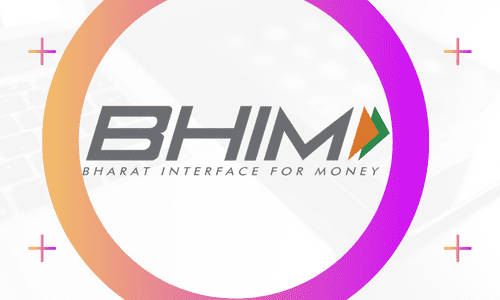 BHIM app is a government-run money transfer app that can be used by Android and iPhone users. Being one of the most popular options for transacting digitally, the app is UPI-based for easy money transfers.
The app requires you to register first; You need to verify your phone number, choose a passcode for secure access to the app, select the bank you want to link with the BHIM app and you are good to go.
| Pros | Cons |
| --- | --- |
| It is run by the Government of India (NPCI) | Sometimes shows errors in transition details |
| Quick and seamless money transfers | UI is not so smooth |
| Pay all types of bills, including electricity and gas bills | |
| Has QR option | |
---
Mobikwik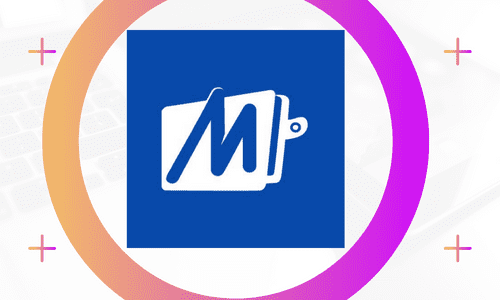 Mobikwik is a free digital wallet app for money transfers in India. It is available to use in both online and offline places. This money transfer app is operational on both Android and iOS.
Some of the features provided by the app are – easy and fast transactions, EMI payments, instant personal loans, and bill payments.
It is a secure app. In addition to money transfers, this app can also be used to book rail/bus tickets and pay gas/electricity/DTH bills online. Apart from this, the app also provides the best cashback, coupons, and discounts.
| Pros | Cons |
| --- | --- |
| Zip Pay Later to get credit up to ₹60,000 | Not very good service support |
| Instant fund transfer and also has a QR option | Issues in withdrawal |
| Pay bills for 300+ services. | |
| Allows online shopping with instalment payments | |
| Buy and sell gold digitally. | |
---
Freecharge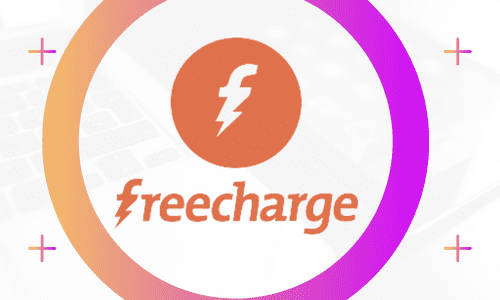 It is mainly used for paying electricity bills, DTH, water bills, gas bills, metro recharges, investing in mutual funds and making donations online.
Now it also offers hassle-free chat-and-pay service once you create BHIM UPI ID and link your bank account to it.
| Pros | Cons |
| --- | --- |
| Option to create your '@freecharge' BHIM UPI ID | No option to browse the services by name |
| You can get Personal Loans, Credit cards, and use Pay Later options. | |
| Easy Payment of electricity bills, recharges, make insurance payments and more. | |
| Secure and backed by Axis Bank. | |
| Good deals and offers | |
---
Jiomoney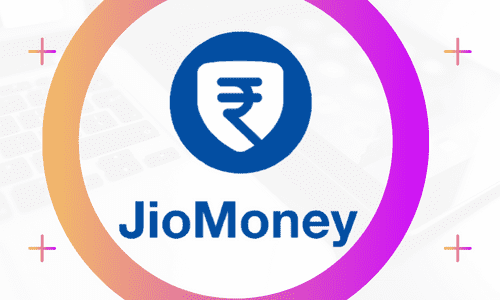 It is a safe and secure digital payment and money transfer app. This app can be used for fast money transfers and bill payments. It marks the frequently visited merchants and repeated transactions.
This provides a wallet service too. Earlier there were different apps for different services by Jio but now all types of services including Jio TV, and Jio Money have been included in one app and that is My Jio app.
As the app is owned by Reliance company, one can make online payments in Reliance outlets. There is a barcode scanning feature for instant payment.
It also provides great offers like you can get free jio internet data, discounts, and coupon codes from various merchant stores.
| Pros | Cons |
| --- | --- |
| Faster payments at stores | Slow loading of elements if the internet is a bit slow |
| All things in one app – MyJio | No cash back like GPay or Paytm |
| Good UI and UX | |
| Smart, simple & secure payments | |
| No cash limitations | |
---
Whatsapp Payment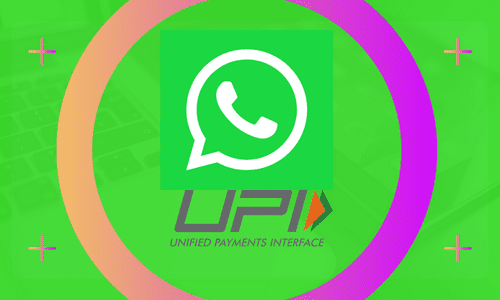 WhatsApp Pay is a point-to-point and in-chat payment app that allows users to transact money. Users can use the money for mobile recharges, DTH recharges, utility bills, movie tickets, etc.
It is directly linked to a customer's bank account, debit card, or credit card through which they can transact with friends and family.
| Pros | Cons |
| --- | --- |
| You can make payments directly from the messaging app | Has privacy concerns |
| Whatsapp is trusted by many, so it is secure | You may face regulatory issues |
| No additional transitional fees | |
| Integration with contacts | |
| UPI connected | |
---
Airtel Thanks – Recharge & UPI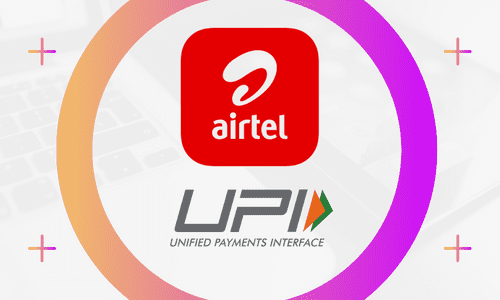 Airtel Thanks is the money transfer app by Airtel. Mostly, Airtel users keep this app installed on their phones to get many benefits like Airtel Free data. However, non-Airtel users can also use the app if they want to use the Paytm Payment bank wallet.
Like other Payment apps, this app also allows you to transfer money, pay bills, and recharge your mobile phones. It also offers banking services such as savings accounts and debit cards.
| Pros | Cons |
| --- | --- |
| Pay utility bills like DTH, electricity bills | Real-time data is not provided |
| Recharge phones, FASTag Recharge | Not appealing design and UI |
| Transfer money using UPI | |
| The app comes with a call manager feature to block unwanted calls | |
| Has Airtel Wallet like Paytm | |
| Get a store upto 2GB of data on Airtel Cloud | |
---
BharatPe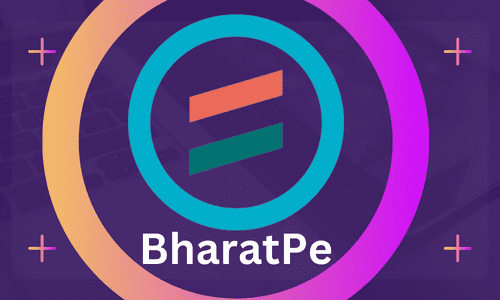 It is a payment widely used by shop owners/shopkeepers/retailers/ service providers. For merchants, it also allows and accepts money transfers from any other app.
It provides a single QR code for taking money from every other money transfer app. It also offers loans, financial services, investments, and insurance.
| Pros | Cons |
| --- | --- |
| The best option for business or shop owners to transfer money | May not be good for those without any shops |
| Also provides loans to grow your business | |
| Also provides a BharatPe debit-cum-credit card | |
| Also has a merchant loyalty club(For eg. free cricket merchandise) | |
| Simple User-Interface | |
---
PayPal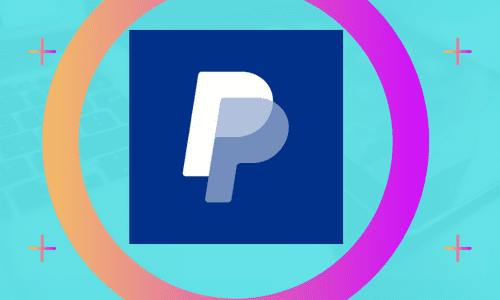 PayPal is one of the oldest and most popular international money transfer apps. One can create a free PayPal account and link any bank's debit card to PayPal. It is a free money transfer app.
The app provides features like – secure encrypted technology, tracking and 24/7 monitoring of every transaction, easy to use, and user friendly.
Want to get free PayPal money by spending just 1 hour a day? We have covered a dedicated post on our website for this to add extra money to your wallet. Please go to that and learn the ways
| Pros | Cons |
| --- | --- |
| Convenient international payments | Additional transition fees |
| Has an integration with many 3rd party apps | Don't change the dollar conversion rate |
| It has purchase protection | Delayed transfers |
| Provides regular cashback, offers and discounts | |
| Very Simple UI | |
---
And one thing, that is common in all of the money transfer apps in India is, they all use UPI to send money.
⭐ We have provided some real rummy apps in India, so if you want to earn money playing card games then you can have a look at these apps
What is UPI?
UPI is a system that empowers multiple bank accounts into a single mobile application (of any participating bank), merging several banking features, seamless fund routing, and merchant payments into one hood.
UPI allows you to transfer money between two bank accounts or contacts via money transfer apps. There are various money transfer apps present.
But most people find it difficult to select a specific app for money transfers and then get confused to find one.
Every app provides some different features. Here's compiling the features of various money transfer apps widely used in India.
Why money transfer apps are easily accepted in India?
One of the main reasons for the increasing acceptance of mobile payments among Indians is the convenience of the apps.
1st reason is convenience– Unlike traditional payment methods such as cash or credit cards, you can make mobile payments from anywhere and at any time.
You just need an internet connection and all of your will be done by the apps. And this convenience helps people to pay bills, shop online, and transfer money to friends and family without having to visit a physical bank or ATM.
2nd reason is Security – These apps are also getting more secure day by day. With the rise of competition, every app is trying to stay ahead of its competitor apps in terms of security and new features
3rd reason is frequent cashback offers – Another reason why people have started accepting money transfer apps easily is that they regularly bring amazing offers for users.
Apps like GooglePay, AmazonPay and Paytm occasionally provide cashback offers and other discount coupon codes. GooglePay gives a scratch card, where you can get the cashback amount directly in your bank account.
---
Conclusion
Although there are various money transfer apps in India. People prefer apps according to their requirements. Most of the apps provide rewards, gift coupons, discount coupons, and specific merchant offers. Moreover, customers choose payment apps based on privacy issues as all the apps are linked to their bank accounts.
Some more FAQs (Frequently Asked Questions)
Is it safe enough to transfer money online?
Yes, it is safe to use money transfer apps for online transactions as the apps provide a secure environment for transactions.    
Which are the most basic criteria one should use to select any money transfer app? 
The most basic criterion used is security issues. Customers mostly prefer secure apps for money transfers.
Which is the most widely used money transfer in India?
GooglePay and PhonePe is the most widely used money transfer app in India. Also, Phonepe and Paytm are preferred by many.
Which is the best payment app for good cashback and offers?
GooglePay and Paytm are the best choice if you want regular offers and cashbacks