Last Updated on March 16, 2023 by Sagar Kumar Sahu
Think what, there is one thing that is not bound by generation. Music is this. Over the decades we have seen a change in the taste of music, but the love for it has not diminished among people across the world. There was a time when we used to find our favorite tracks online on the internet through various sites and download them to save them in our memory cards. But things started to evolve with the start of the Internet age.
These days a lot of apps are offering music streaming services resulting in our favorite tracks at our fingertips. One such app is Spotify. But it is not available for free. And if you're looking for how to get Spotify Premium free, keep scrolling the article for different ways to do so.
What is the Spotify app?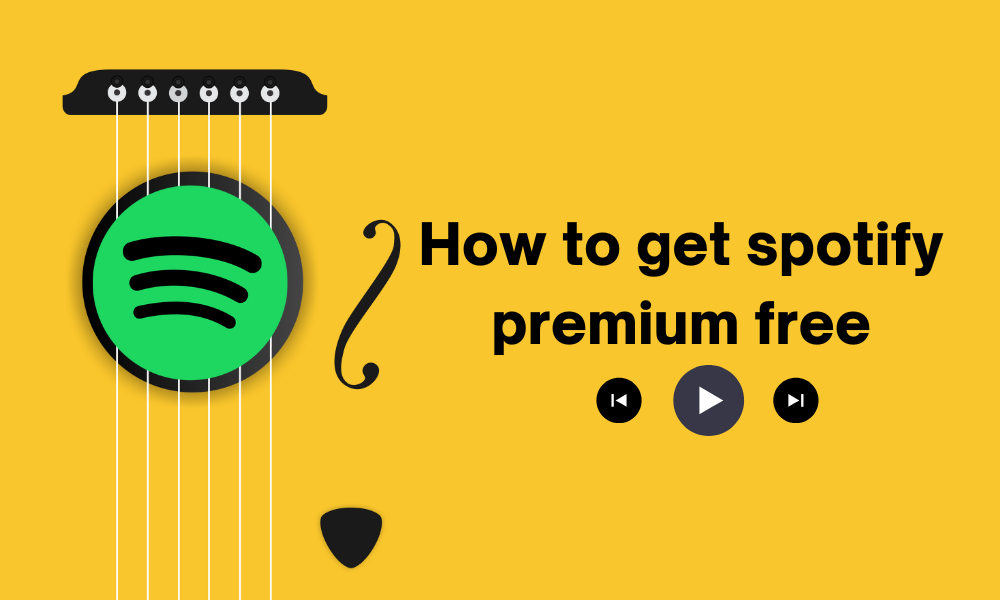 Spotify is a music streaming app that allows users to listen to music for free with occasional ads, or for a monthly subscription without ads. The app also offers a premium subscription which allows users to listen offline and download music for playback.
Spotify tops the list of music streaming apps with a current customer base of massive 406 million monthly active users, including 180 million paying subscribers. From newly released songs to cover songs, over a whopping 35 million songs and podcasts are available on Spotify in different languages.
Spotify is basically a music streaming app which allows users to access their music collection directly from the internet. Yes, we need an internet connection but the good thing is the data charge is very very minimal around 5-10MB per song.
Related posts –
Benefits of using Spotify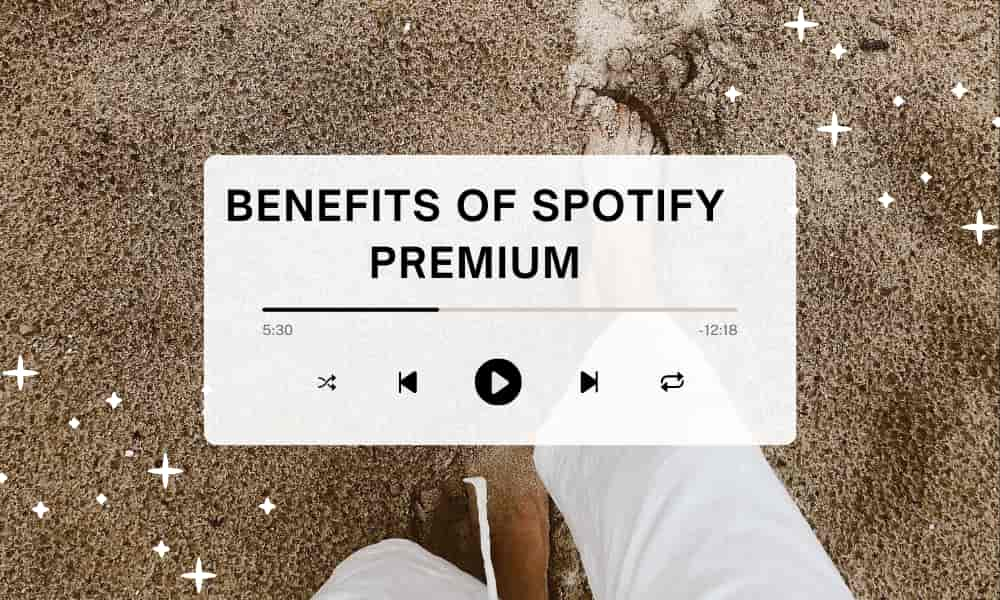 You can create custom playlists – On Spotify, we can create our own playlists of our favorites. And then share them with our friends and loved ones. Why hear it alone when we can vibe with the group?
Spotify is a platform-independent app – It means you can listen to songs on Spotify on any device, be it Android, iOS, desktop, or even on a smart TV.
You can find new music – One of the great things about Spotify is that it helps you discover new music.
Create custom playlists – Another great thing about Spotify is that it allows you to create custom playlists.
You can listen offline – Spotify also allows you to listen to your music offline. This is a great feature if you want to save data or if you're going to be somewhere without an internet connection.
Wireless connectivity – Spotify Connect also allows you to cast your current playing song on any wireless speaker.
Plays in the background – Spotify even allows you to listen to Music background when the screen goes off.
Good quality music – Experience the best quality music at 320kbps in Spotify premium
You can see the lyrics – Another great feature of Spotify is that you can see lyrics for the songs you're listening to. This is a great way to follow along with your favorite songs and learn the words.
It's free (with ads) – Spotify is a free app, which is great if you're on a budget. However, it does include ads, which some people may find annoying. If you don't mind the ads, then Spotify is a great option for listening to music.
Please check our new Post
Does the app offer all of these for free?
The answer is both Yes and no. Let me tell you why so…
Yes because anyone can install the app and dance to the beats.
But No because there's a catch. The most annoying thing about the free version is the repeated advertisements after songs. Now that is a mood spoiler.
There is a premium pack of Spotify which lets you enjoy a seamless music experience.
Some other features like Spotify connect, the unlimited shuffle of songs, and offline download is not present in the free version
Now, what is this premium pack about? Is it too costly?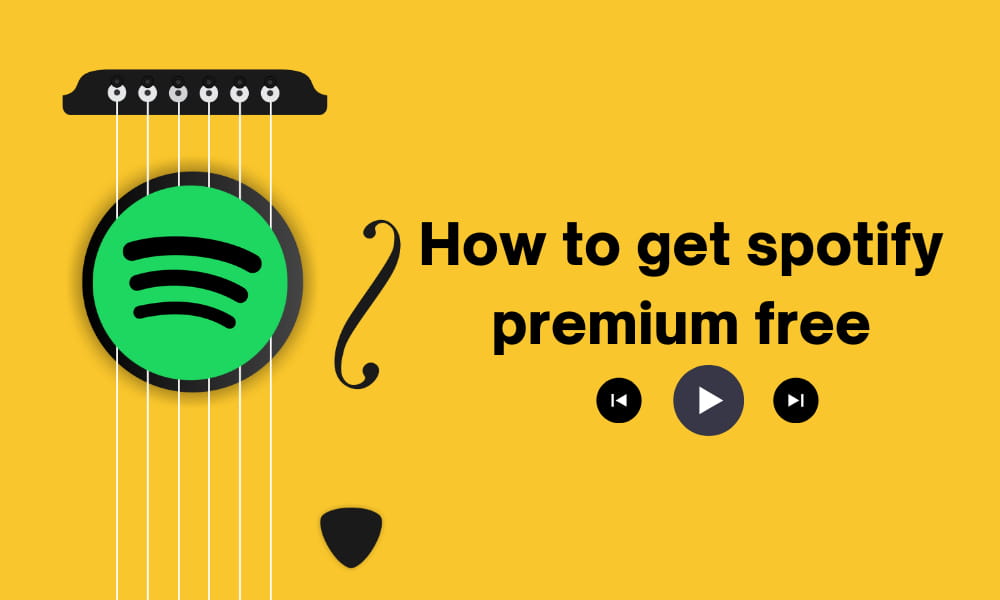 The biggest perk of premium is that there's no advertisement interference. The premium membership even lets you download the songs and listen to them offline and there's no limit to it.
Unlimited music, unlimited skips, ad-free experience, offline downloads, and what else would a music lover want?
Sound quality is also 160 kbit/s on Spotify free, whereas it is 320 kbit/s on Spotify premium, which makes the premium version weigh even more.
Spotify has even tried making it affordable for its users by making packs considering the user's requirements.
Apart from the general subscription, there's a student premium plan for students who can enjoy the premium services at a very minimal cost by just showing a valid identity card. There's also a Spotify premium family pack that the whole family can use.
Spotify Subscription plans (For India and US)
Mini: Rs. 7 per day

This plan allows you to listen to ad-free music and download only upto 30 songs on one mobile device.
This plan is named "Student" for "Spotify US" users and charges $4.99/month
Individual: Rs 119 per month.

This is an individual plan that lets you listen to ad-free music and podcasts. You can download upto 10k songs per device on 5 devices.
This plan is available for $9.99/month for "Spotify US" users.
Duo: Rs. 149 per month

This is a plan for couples. The duo plan gives 2 accounts that can be shared with your partner. 10k songs can be downloaded per device.
This plan is available for $12.99/month for "Spotify US" users.
Family: Rs. 179 per month

This plan is a family pack that provides access to ad-free songs that you can enjoy with family by sharing accounts here there are also added perks of downloading upto 10k songs per device and 6 devices per account.
This plan is available for $15.99/month for "Spotify US" users.
Wondering how to get Spotify premium free ?
Everything has a way. Here we have provided some steps to get the solution of your question on how to get spotify premium free. Keep scrolling and learn about the tricks.
1.Get Spotify premium free by using multiple accounts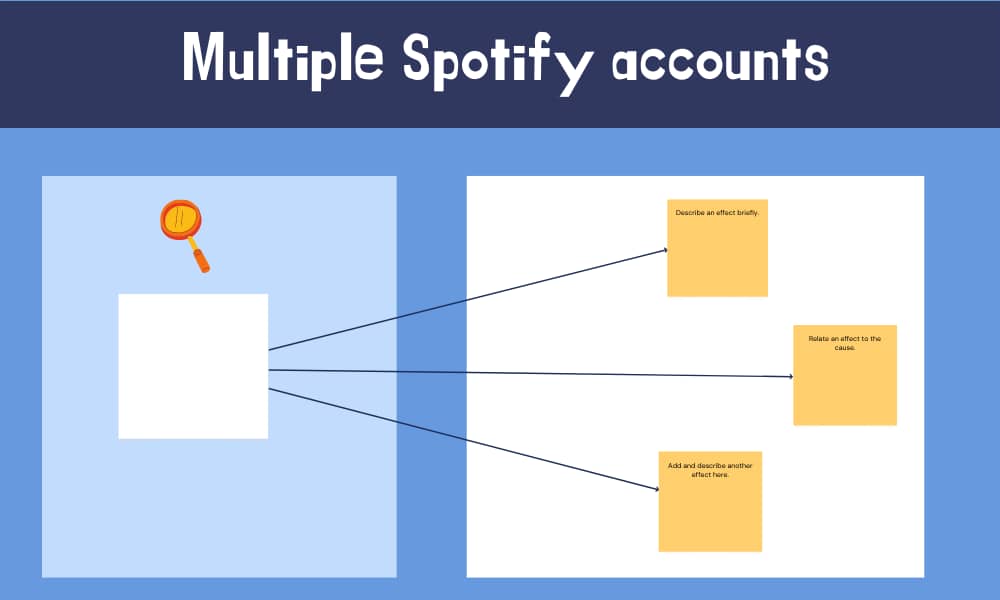 This is literally the easiest way to get access to Spotify premium free.
Spotify offers a 30-day free trial for its new users. This allows the new user to access all the premium features that we mentioned above.
The only downside is its time limit of 30 days. After a month's trial period, you'll have to create a new email address and a new Spotify account with a different username.
Make sure to cancel the Spotify Premium subscription before the trial period gets over. You can choose to cancel it at any moment during the trial period without losing access.
This works well not just for Android, and iOS but also for Windows, and Mac OS.
2. By downloading a free APK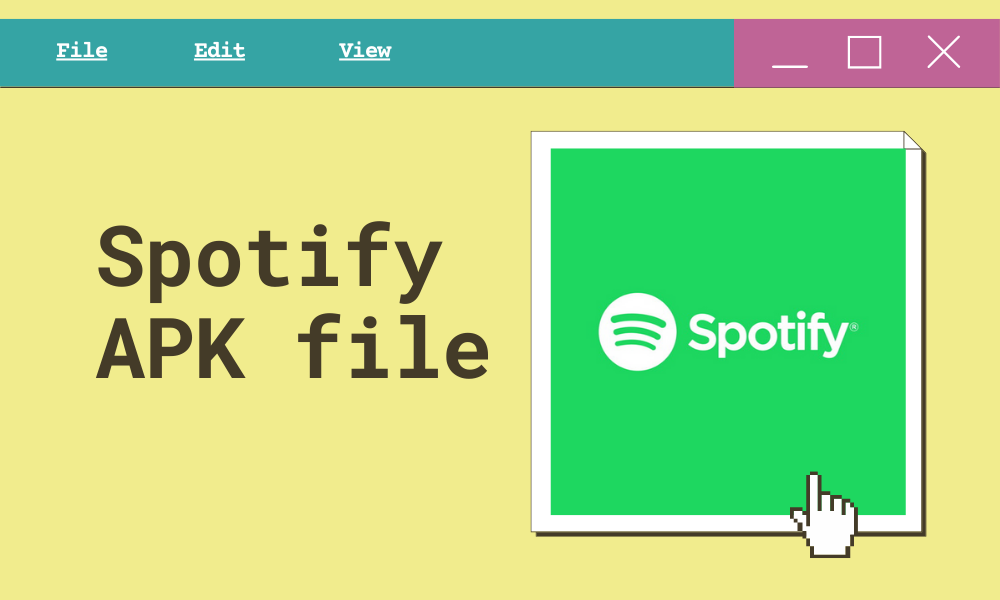 You need to find the APK file of Spotify premium on the internet and download it to your device
Go to the downloads section and tap on the APK file to start installing.
Once done, open it and now you will have access to all the premium features of Spotify for free.
(This is not recommended as downloading APK from an illegal source might get your account banned permanently by Spotify).
This is perhaps the best way to enjoy premium services but do it at your own risk
Note: We are mentioning this step for educational purpose only. We never promote illegal activities that harm the original creators.
3. By purchasing Spotify from AccountBot at a very low price.
AccountBot.io is an online website where you can get a Spotify premium subscription at a very affordable price.
Visit the AccountBot website and you will see many kinds of music streaming options.
Choose Spotify out of all the options.
Click on it and buy Spotify's 1-month plan at a very low cost and login credentials will be sent to your email id immediately after payment.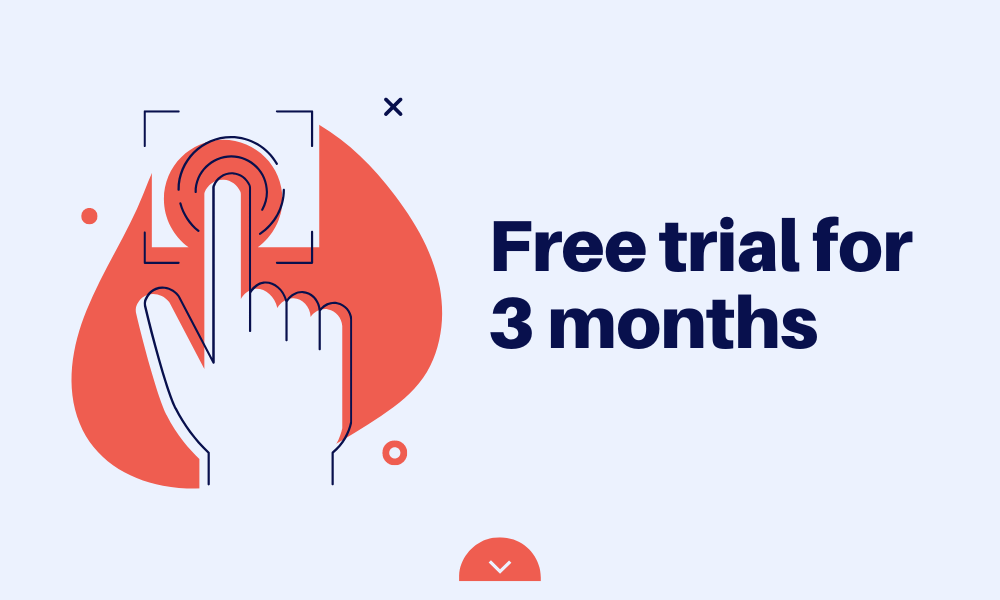 Spotify has an offer that allows users to use the app for 3 months free. Now to use this offer you have to follow these steps. Sign up for a trial subscription and then cancel it before the trial expires. The steps are very simple.
Click here to open the Spotify premium free trial link
All you need to do is sign in to Spotify using a Facebook account, Google account, Apple Store account, or any of the options like your phone number.
If you do not have a Spotify account, you can create one by providing the required details like your DOB, email address, name, etc.
Now enter PayPal details. And don't worry, no money will be deducted till the 3-month free plan is over
Once the three months are over you can change the billing details to a fake credit or debit card or any other PayPal account where there is no active bank account linked.
This way you can enjoy Spotify premium free for 3 months
You can repeat the process with a different email Id and other login details
5. Use Spotify++ (An alternative to Spotify)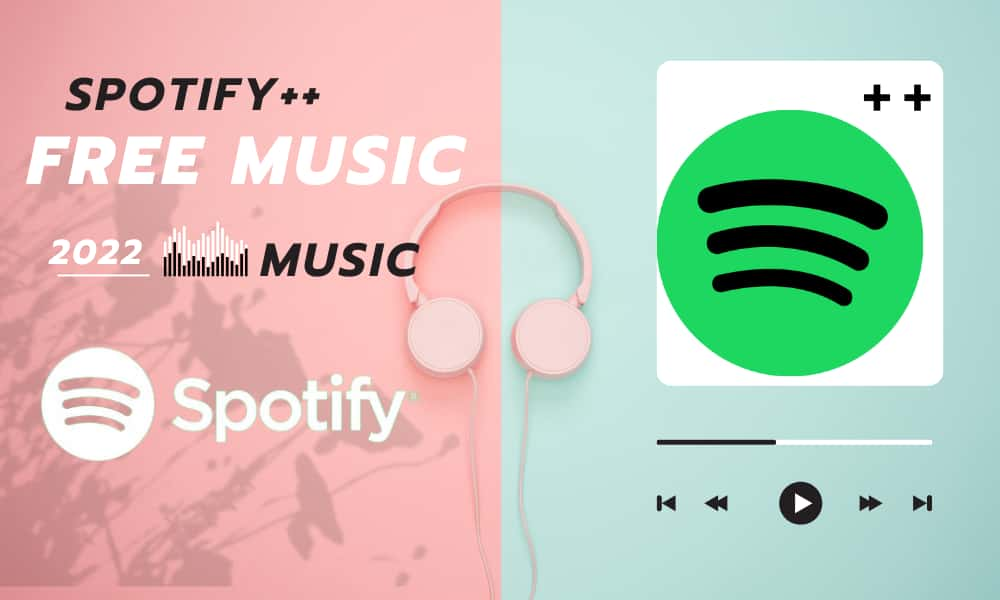 Spotify+ is a modified version of the popular music streaming service, Spotify. It offers several advantages over the standard Spotify app, including the ability to download music for offline playback and higher-quality streaming.
To install Spotify++, you simply need to download the APK from the internet by using your safari browser. I can give you 2 websites from where you can use Spotify ++. These are actually app installer services.
tweakboxapp.com
AppValley.vip
It offers a few added features and tweaks that make it a little more user-friendly. You can use this app only on iPhones and other iOS devices. So this is an indirect way to get spotify premium free
Please note that Spotify++ is a modified version of the Spotify app. It's illegal to use and install if it goes against Spotify's policy. We are mentioning this step for educational purpose only. We never promote illegal activities that harm the original creators.
6. Get Spotify+ free with Walmart+
Walmart+ is a shopping app from Walmart that allows customers to shop for groceries, household items, and other products from their smartphones. The app is available for Android and iOS devices. Walmart has partnered with Spotify to offer 6-month Spotify premium free subscriptions for new users.
You can visit the Walmart website and enroll yourself as a Walmart member by subscribing to the $98/year or $12.95/month plan.
Firstly Sign in to the Walmart account
Select the Walmart plan as per your need and take the membership
Now head over to Spotify and choose the plan you wish
If you've never used Spotify using the same details as you did at Walmart, you get a free Spotify Premium subscription for 5 months.
**Very Common method used by most
Another method that some people use to get spotify premium free is by creating a new account and then downgrade it to the free version. Once the account is downgraded, you can then upgrade it back to the premium version without having to pay.
Some More related posts for you
Conclusion
People who are fond of music are said to have a heart of gold. This was it for all of you lovely people who are in love tuning themselves to the beats. We have described all those tricks to get free spotify premium on our blog. And if we get any new idea then we will keep adding more such methods in future
Frequently asked questions(FAQ)
Is Spotify premium worth it?
Spotify Premium is definitely worth giving a try considering the features at the price point and especially if you listen to a lot of music. The ad-free listening makes it worth the money.
Is Spotify free good?
You'll always get a better experience when you pay for it, but Spotify's free offering is still decent. Just to let you know that while it is called 'free', it is not actually free. It is ad supported. The ad companies pay Spotify to feature their ads.
There are a few different ways that you can get Spotify premium for free. One way is to sign up for a free trial of Spotify premium and then cancel before the trial ends. There are many more such methods that people have used to get Spotify. We have described all those tricks on our blog. And if we get any new idea then we will keep adding more such methods in future
How to download songs on Spotify for free?
Assuming you have the Spotify app installed on your computer, follow the steps below to download songs from Spotify:
1. Open the Spotify app and log in.
2. Search for the song or artist you want to download.
3. Select the album or playlist containing the song you want to download.
4. Click the download button next to the song or playlist.
5. Wait for the download to complete.
6. Enjoy your downloaded music!