Last Updated on November 30, 2023 by Sagar Kumar Sahu
We all love to stay connected to our friends and families. We always like to interact with like-minded people from all over the world. And there are some best chatting apps that make our communication process easier. We only need an internet connection to use the apps and start sending messages to our loved ones.
After the rise of mobile apps, using messages has become the most common way of interaction and communication. Chatting apps are not only used to send text messages, but are also helpful for sending pictures or videos, video/voice calls, and sending live locations. In fact today many apps like WhatsApp have started integrating the payment system on their platforms.
There are numerous such apps present on the internet and many new apps are still emerging every day. And choosing the right app having all the necessary features is very important. So our team has made the things for you. Here is a compilation of the most preferable and best chatting apps in India in 2023
Related posts: How to recover deleted photos from Android
Infographics for best chatting apps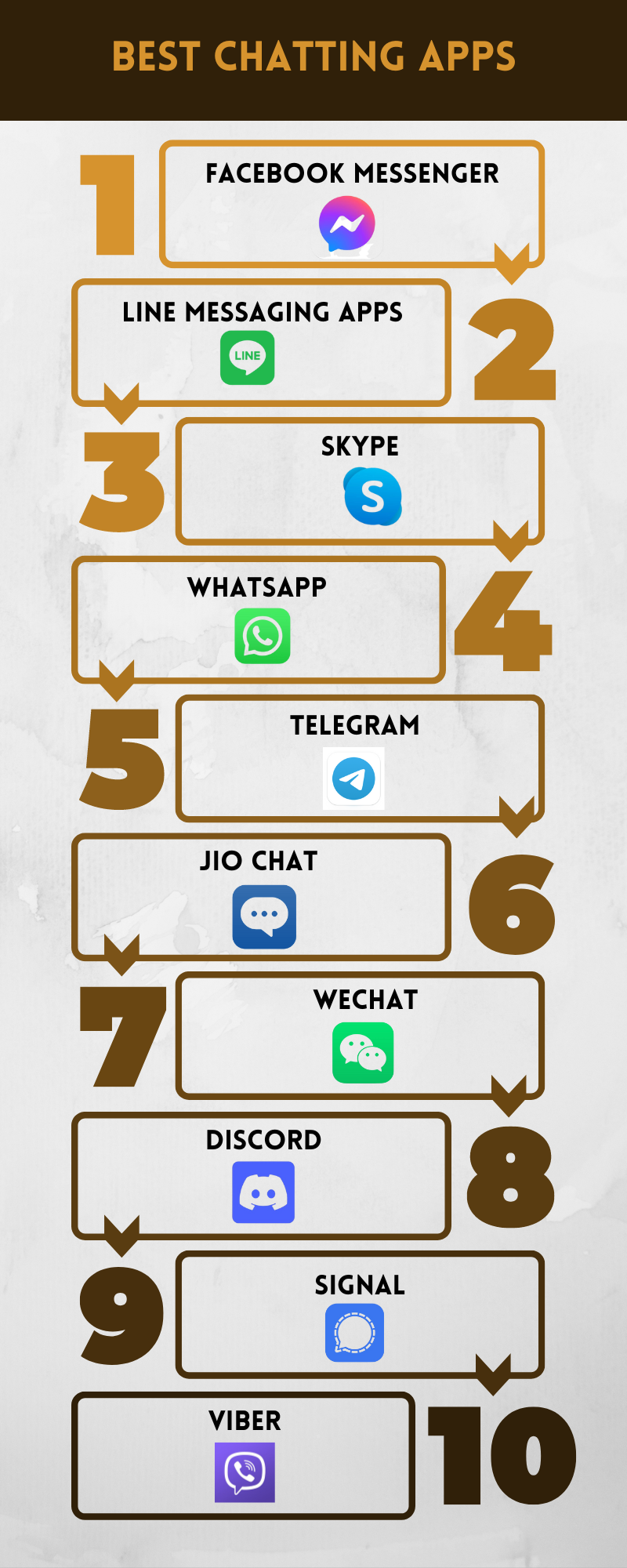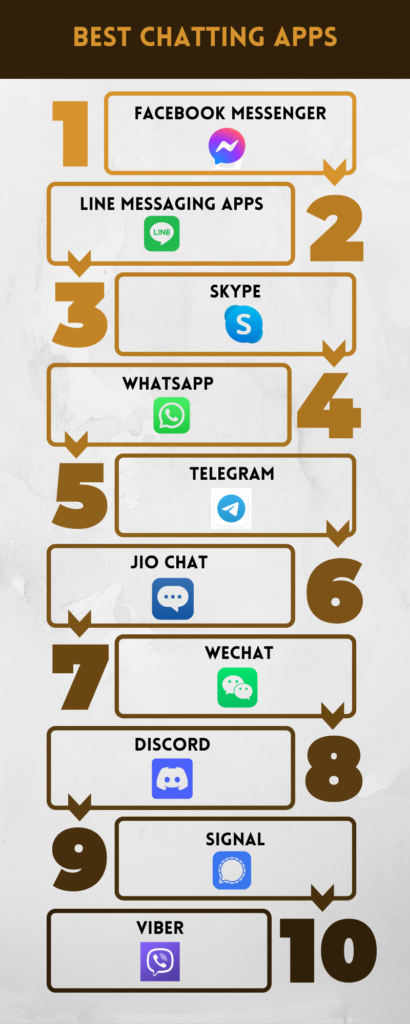 Tabular form for best chatting apps
| Chatting App Name | Rating | Number of Downloads |
| --- | --- | --- |
| Facebook Messenger | 4.1⭐ | 500Cr+ |
| LINE: Calls & Messages | 4.1⭐ | 50Cr+ |
| Skype | 4.1⭐ | 100Cr+ |
| WhatsApp | 4.3⭐ | 500Cr+ |
| Telegram | 4.3⭐ | 100Cr+ |
| JioChat | 4.3⭐ | 5Cr+ |
| WeChat | 3.7⭐ | 10Cr+ |
| Discord | 4.6⭐ | 10Cr+ |
| Signal | 4.5⭐ | 10Cr+ |
| Viber | 4.4⭐ | 100Cr+ |
Discover the best train ticket booking apps and know which app is best for what purpose
1. Facebook Messenger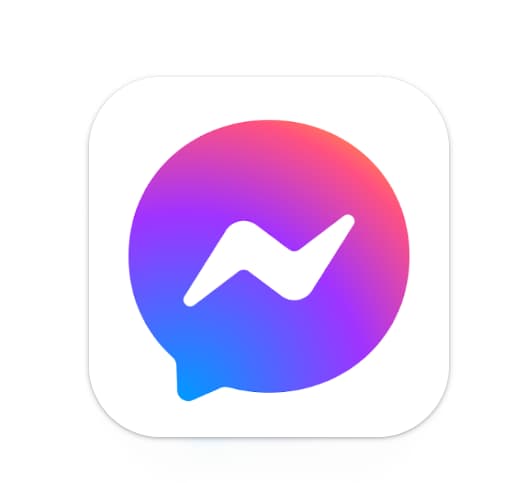 Messenger on Facebook is used by millions of individuals every day. It enables people to get in touch with one another and have conversations using means such as texting, phone calls, and even video calls. That's why we have also included this app in our dedicated post for Best Video Calling Apps in India.
Because of the platform's tight integration with Facebook, you can quickly discover and add your Facebook friends and family members.
Even today many individuals use this as their primary method of communication because of its clear, simple-to-use UI and the different options that it gets in every update.
Facebook Messenger is perfect for reuniting with old friends, keeping in touch with loved ones, or making new acquaintances.
Features of the app:
✅Chat and voice/video calling: You can quickly chat and make phone calls with your Facebook friends using the app, and you can even make group calls of up to eight people at a time.
✅End-to-end encryption: Messenger provides end-to-end encryption for private chats. It ensures that only the sender and the intended receiver can read the messages.
✅Stickers and GIFs: Messenger has a lot of stickers and GIFs that you can use to show how you feel in the form of stickers.
✅Location sharing: Within the app, you can share your location with your friends and tell them where you are currently located.
✅Payments: The app supports both sending and receiving online payments like GooglePay and PhonePe
✅Bots: Messenger has a lot of different chatbots that users can talk to.

These chatbots can answer common questions and requests quickly and automatically.

✅Business tools: A business can use Messenger to communicate with its customers and build a customer service chatbot for its clients to use.
✅Facebook Watch: Facebook Watch also allows you to watch videos in real-time with your friends and family.
✅Messenger Rooms: In addition to chatting, you can also compete in games against one another with your friends.
✅Messenger Gaming: Within the app, you can share your location with others
Some downsides of the app:
Just like any other app, Facebook Messenger comes with its own unique set of drawbacks. The following are some of the drawbacks of using the Facebook Messenger app:
🔴Data privacy concerns: Due to the fact that Facebook itself owns Facebook Messenger, many companies and users have raised complaints over data privacy and the security of user information.
🔴Advertisements: As you know it is a free service, so Facebook Messenger largely depends on advertisements in order to earn money.

Some people don't want to be bombarded with ads while using the app, so this can be annoying.

🔴High storage usage: The app uses up a lot of space on your device's storage, and this stands as an issue for those who have low-storage devices.
🔴Dependence on Facebook account: In order to use the Messenger app, you first need to have a Facebook account.

And this can be a problem for those who do not want to open a Facebook account or whose account is suspended.

🔴Constant updates: Messenger is always getting updated, which can be annoying for some users who have to keep updating the app to use its new features.
---
2. LINE: Calls & Messages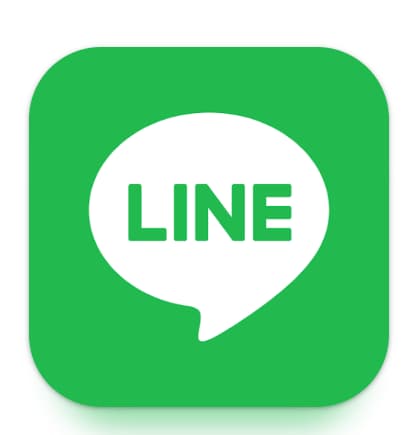 The proliferation of smartphones has resulted in an increase in the use of mobile apps for communication purposes. The chat and calling app has grown in popularity.
This app, which can be downloaded from both the Google Play Store and the Apple App Store, has many useful features and that's why it gained popularity over the years.
The ability to initiate group calls with as many as 200 members, also to chat and call contacts straight within the app, are two of its most notable features.
This app also makes it simple to stay in touch with your loved ones who are staying at long distances or in different countries than yours
Features of the app:
✅Messaging and calling: Line allows you to quickly and easily connect with your friends through text, voice calls, and even group conversations of up to 200 people.

The app also permits you to make audio and video calls.
So you can stay in touch with your loved ones no matter how far they may live.

✅Stickers, emoticons and Themes: Line provides a lot of stickers, emoticons, and themes that you can use in conversations and can make the app look more like you.
✅Home feature: The home feature of Line provides suitable access to your friend list, birthdays, the sticker shop, and other Line features.
✅LINEVOOM: LINEVOOM helps you to find posts and accounts that match your interest. You can also start following them to stay up to date.
✅Camera effects: By using the many available filters and camera effects, you can create a one-of-a-kind avatar and express yourself in ways you never thought possible in Line.
✅International Connectivity: Using the Line app you can communicate with users from various countries, so it is perfect for those who want to stay in touch with their foreign friends and relatives.
✅Low-cost international calls: A feature of Line is called "Line Out," and it enables cheap international phone calls to both mobile and landline numbers.
Downsides of the app:
🔴The line app is not compatible with mobile phones that do not have a SIM card installed, which is one of the most significant limitations of the service.

Because of this, it is basically worthless for anyone who possesses a mobile device that can only connect to the internet via WIFI.

🔴Backup procedure: A number of users have mentioned that the backup procedure has steadily deteriorated over the course of time.

The ability to back up and restore chats and contacts on the app might be challenging at times, which can be an issue for users who constantly transfer between devices.

🔴Call quality: A number of Line customers have voiced their dissatisfaction with the app's allegedly unreliable call quality.

Sometimes calls will drop, sometimes they will freeze, and occasionally they will not ring or notify you of messages.
---
3. Skype – Oldest Chatting App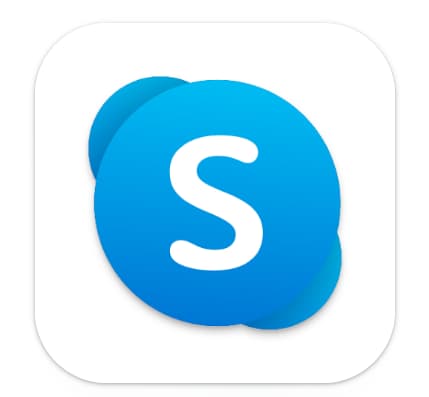 It is one of the oldest and most popular apps used to communicate in India. It comes with features like text messages, video, and voice chat, all for free. It offers free services such as text messaging, video chat, and voice chat.
In addition to these free features, it also provides a variety of premium customization options. You can send out both text and video messages, as well as advance reports with pictures, text, and videos.
You can share such as images, content, videos, and so on, and broadcast both content and video messages. Skype allows making video phone calls.
Features of the app:
✅Video calls: An HD video call allows you to talk to up to 49 friends and family members at once.

It lets you see how everyone is feeling, so it's a great app for people who want to stay in touch with their loved ones.

✅Chat: You can send messages to your friends instantly, get someone's attention with @ mentions, or start a group chat to plan a family reunion.
✅Share: You can send photos and videos to your family and friends and save shared photos and videos to the camera roll.

The screen sharing feature allows you to share your screen so you can plan a trip with a friend or show designs to the team.

✅Voice calls: Using Skype you can make voice calls to anyone in the world, and you can also call mobile and landline phones at low rates.
✅Express yourself: You can express yourself by using emoticons, GIFs, stickers, and images from the mobile or the web to spice up your conversations.
✅SMS: You can also send SMS messages to phones all over the world.
The downside of the app:
🔴Notifications: Some users have said that most of the time, the app doesn't ring.

This is a problem for people who use the app to stay in touch with family and friends.

🔴VPN restrictions: Some users find it hard to make calls while connected to a VPN.

This poses a problem for those who need to use a VPN for work or security reasons.

🔴Lack of new ideas: As per some reviews, this app hasn't changed considerably in the last 10 years.

So if you expect regular updates and new features, this app may dissatisfy you.

🔴Buggy multitasking: Many are complaining about the bugs while multitasking as it causes the app to freeze or crash.
GIF freezing: Some users say that the GIF feature freezes too often, which makes the feature hard to use.
---
4. WhatsApp – A Popular Chatting App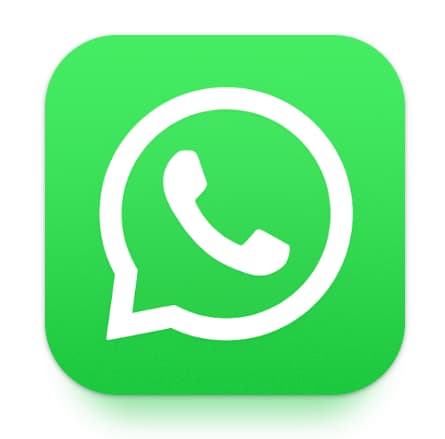 WhatsApp is by far the most common and widely used messaging app in India. Facebook is the owner of this messaging application.
It has features such as voice calling, group video calling, a feature to know when the message is delivered and read, sharing your activities in status sharing, and exchange of PDFs, photographs, music, and recorded audio files with one another.
Using this app, you can easily share your current live location. Like other apps, it is the best app that provides end-to-end encryption. It works with your phone number and integrates with your phone's existing contacts.
Features of the app:
✅End-to-end encryption: Your private conversations with loved ones, including text messages and phone calls, are secured with end-to-end encryption.

Your conversations are private and cannot be viewed or heard by anybody, not even other WhatsApp users.

✅Simple and secure connections: You can easily connect with the WhatsApp community. All you need is your phone number; no other information is required.

You can easily see which of your contacts is using WhatsApp, and then start chatting with them.

✅High-quality voice and video call: You can make secure video and voice calls involving up to 8 persons and that too free of cost, and the call quality is also excellent.

When using the internet connection on your phone, you can even make smooth calls, no matter how slow your connection is.

✅Whatsapp Group chats: Group chats are a great way to keep in touch with your loved ones.

WhatsApp has end-to-end encryption for chats and it allows for the safe transfer of data such as text, images, and videos between different devices and platforms.

✅Real-time location sharing: You can start sharing your location in real-time with people in your current chat, and also start and stop sharing at any time.

Alternatively, you can instantly connect by recording a voice message.

✅Status: You can share your daily moments with text, photos, videos, and GIFs.

Status updates disappear after 24 hours.
There is a feature where you can select which friend can see your status updates.

✅Multi-Device Support: When you use the same WhatsApp account on several devices, your chats and phone calls are automatically synchronized between them.
✅WhatsApp Web: Using WhatsApp Web, you can use messaging, and media features, like uploading and downloading photographs, files, etc, all from the comfort of your computer.
✅WhatsApp Business: WhatsApp Business lets businesses easily communicate with customers by using tools to automate, sort, and quickly respond to messages.

You need to download the Whatsapp Business app separately.

✅Whatsapp stickers: WhatsApp also provides Stickers, which are a fun way to convey emotions and add individuality to discussions.
The downside of the app:
🔴Limited control over privacy: Despite the fact that WhatsApp provides end-to-end encryption for personal messages and calls, you will get less control over your privacy.

For example, WhatsApp shares some information about its users with Facebook. This can be a problem for people who care about their privacy.

🔴Limited customization: In comparison to other messaging apps, WhatsApp's customization choices are limited.

You won't get much control over the layout and look of the app, and you won't find many ways to customize it according to your likes and dislikes.

🔴Limited file-sharing options: Although WhatsApp includes features to share photographs, videos, and documents, the options to share larger files are limited when compared to other messaging apps like Telegram.

You can only share files up to a specified size.

🔴Fingerprint lock not working: Several users have noted that the fingerprint lock feature, which is planned to secure the app with a fingerprint, does not function properly.
🔴Glitchy backup to Google Drive: Many users have observed that the backup process to Google Drive is frequently glitchy and doesn't function as expected.

This is a problem for users who want to back up their chats and contacts so they can easily restore them on a new device.
---
5. Telegram – The best chatting app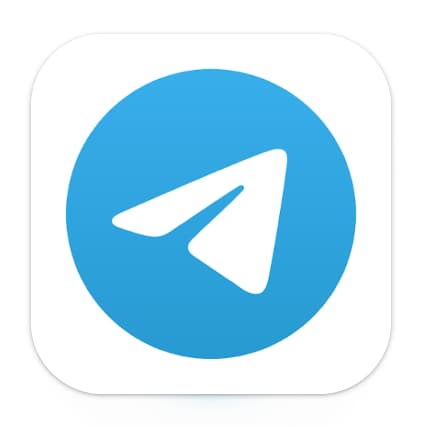 Through Telegram, you can send audio, video, and text communications to anyone on the planet. Telegram offers a cloud-based system for private messaging.
The most acceptable element of Telegram is that it is free and ad-free, as it is funded by the people.
With all the great features, Telegram also ensures that all of your chats are hosted on incredibly difficult-to-hack servers.
Using Telegram, you can even make internet-based phone calls. Like WhatsApp, it has also end-to-end encryption that ensures that all of your chats are safe and secure.
Features of the app:
✅Pure instant messaging: Telegram is a fast, secure, and device-synced chat app.

It is one of the world's top 10 most downloaded applications, with over 500 million active users.

✅Fast: Telegram is the fastest messaging service on the market, connecting users through a unique, globally distributed network of data centres.
✅Synced: Telegram applications are independent, therefore you do not need to keep your phone linked.

You can read your messages simultaneously from your smartphones, tablets, and PCs. Start typing a message on one device and complete it on another. You will never lose your data again.

✅Unlimited size file sharing: You can submit media and files without restrictions on their type or size.

Your full conversation history will be safely stored in the Telegram cloud for as long as you need it, requiring no disc space on your device.

✅Secure: Telegram encrypts everything, including chats, groups, media, etc., using a mix of 256-bit symmetric AES encryption, 2048-bit RSA encryption, and Diffie–Hellman secure key exchange.
✅100% Free & Open: Telegram features a fully documented and free API for developers, open-source apps, and verifiable builds to ensure the app you download is created from the exact same public source code.
✅A powerful tool to build community: You can build group conversations with up to 200,000 participants, and share huge films and documents of any type (.DOCX,.MP3,.ZIP, etc.) up to 2 GB in size.

Configure bots for specialized tasks. Telegram is an ideal platform for facilitating online groups and managing teamwork.

✅Reliable: Telegram is the most dependable messaging system ever created; it was designed to transmit your messages using as little data as possible.

Even if your internet is slow, you can use Telegram seamlessly.

✅Funny stickers: Telegram features advanced photo and video editing tools, animated stickers and emoticons, and fully adjustable themes to change the look of your app

You can also open a sticker/GIF ecosystem to meet all of your expressive requirements.

✅Simple Design: Telegram features an intuitive UI and is simple to use.
The downside of the app:
🔴High storage usage: Some users have noted that Telegram's animated stickers and huge files consume a significant amount of storage space on their smartphones, which might be problematic for those with limited storage.
🔴Buggy: Some Telegram users have noticed bugs, such as the app not making a sound when a notification arrives or files and videos not downloading properly.
🔴Limited integration: Telegram lacks the same amount of interaction with other apps and services as some of its competitors, which might be a hindrance for users who wish to use Telegram alongside other apps.
🔴Limited backup options: Telegram does not offer automatic backup solutions for chats and media, which can be problematic for users who wish to safeguard the security of their data.
---
6. JioChat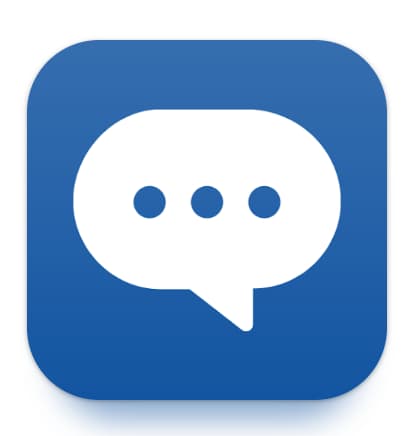 Jio Chat is a live messaging application that supports audio and video calling. You can use its multiple features to enhance your chatting experience. This instant messaging app will keep you informed of current events, entertainment, and sports.
It doesn't matter what OS system your smartphone has. It can work on any smartphone (now only iPhone and Android) on any data network that can access the application.
Features of the app:
✅Stickers: JioChat regularly brings Indian-themed stickers. That means you can use these stickers to express yourself in a simple manner.
✅Group Chat: JioChat allows you to establish groups with up to 500 individuals, making it a great option for collaborating with your team or keeping in touch with your buddies.
✅Branded channels: JioChat has many branded channels where you can get the latest information on news, astrology, travel, and movies, as well as discounts and other trending offers.
✅Video stories that are easy to consume in small doses: JioChat also provides short video stories every day from different categories, like food, travel, entertainment, health, etc.
✅Available in a number of different languages: You can use JioChat in any Indian language you want which includes Hindi, Marathi, Gujarati, Punjabi, Bengali, Kannada, Tamil, Telugu, Malayalam, Bengali, or Odia.
✅Safe: JioChat was made with security in mind, so your information will stay safe and private.
✅User-friendly: JioChat's user-friendly design and compact structure make it easy for everyone to locate and use all of its features.
The downside of the app:
🔴Limited options for international calls
🔴Few background and theme customization options
🔴Absence of end-to-end encryption for extra security
🔴Support is limited for languages other than the major Indian languages listed in the features.
🔴Not a pleasant experience for non-Jio customers
🔴Some users have noticed connectivity and call quality problems.
🔴Several users have also claimed that the application is extremely battery-hungry.
🔴It does not have a proper customer care system for app-related problems.
---
7. WeChat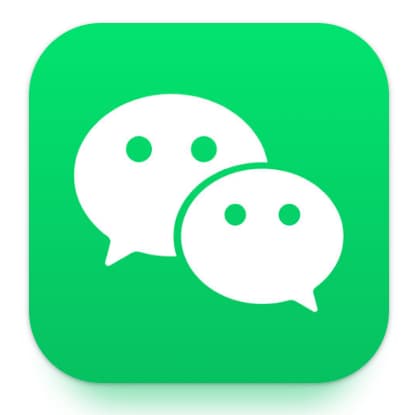 WeChat are a well-liked instant and best chatting app that allows you to share text, photos, voice messages, videos, and even your location with friends and family.
It is an amazing app to stay in touch with your loved ones as it allows for group conversations with up to 500 participants.
It also has a feature to provide high-quality voice and video calls. With its large storage of a variety of stickers and emoticons, you can express yourself in a realistic manner.
It's a one-stop shop for communication and financial transactions with its mobile payment options and cheap international calling.
Still, as a Chinese product, it comes with some restrictions in some countries and is not suitable for all users.
Features of the app:
✅Did you know that WeChat allows you to communicate with your friends in different ways like Text, images, audio, video, and even location-based sharing?
✅Incredibly, you can establish group chats with up to 500 participants.
✅You can also make audio and video calls of superior quality to any location in the world. And even up to nine-person group video calls.
✅You can share your most memorable moments by uploading photos, videos, and other media.
✅In addition, you can edit your status to reflect your disposition and share it with your pals.
✅Also, they provide an extensive collection of entertaining, animated stickers for use in discussions. Including stickers of your favourite animated and film characters.

You can create custom stickers of your own and use Selfie Stickers to add a personal touch to your discussions.

✅In addition, they offer mobile payment services via Pay and Wallet, although only in select regions.
✅"WeChat Out" allows you to make low-cost calls to mobile phones and landlines around the world when you are travelling, but it's only available in specific countries.
✅Above all, WeChat's "Friends Radar" feature allows you to effortlessly locate and communicate with friends in your vicinity.

It uses your location information to search for nearby WeChat users.
The downside of the app:
🔴After reading the review of the app, we found that some users are facing login problems on their devices.
🔴Some users prefer those apps that weren't made by any Chinese company.
🔴The app also takes up a lot of space on your device when new updates are released.
🔴There have been also reports of the app's phone not ringing when receiving calls.
🔴Some users found that the app doesn't feel or work the same as its competitor messaging apps.
⭐ We have provided some best rummy apps in India, so if you want to earn money playing card games then you can have a look at these apps
---
8. Discord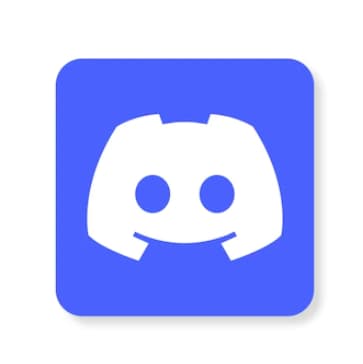 Discord was originally created for gamers but is now utilized by many other communities. A key element of Discord is its always-on audio.
Text and audio channels are available within the application. Users are able to use the always-on call feature while conversing with group mates.
There are other options available too, such as video conferencing with team members. It's a completely free app. Discord provides superior audio quality compared to other messaging apps and competitors.
Features of the app:
✅This is an extremely useful tool to create a private space for you and your friends or teams to discuss, work, and communicate.
✅With all the text, video, and voice chat features, you can remain connected with your friends while gaming.
✅Interestingly, you can share photographs, movies, and stories with them.
✅As the administrator, you will appreciate the flexible moderating features and the ability to set individual permissions for each user group.
✅You can also create moderators and give them access to private channels.
✅Further, topic-specific channels make it simple to read all discussions.
✅In addition, you can personalize emojis with your friends and mark relevant discussions for future reference.
✅It's great for setting up meetings, book clubs, and even putting music fans from all over the world in touch with each other.
✅For seamless functioning, you can join the conversations on both mobile and desktop platforms.
✅So, it's a great way to stay in touch with your friends and teammates.
The downside of the app:
🔴Bugs and glitches are seen on many devices. Bugs can vary on different devices. One such example is it causes problems with alerts and calls.
🔴Some users found it a little bit difficult to set up the app and connect to servers.
🔴Some users have also complained that the app doesn't work well.
🔴Sometimes it takes a long time to load or in simple terms, it lags while being used.
---
9. Signal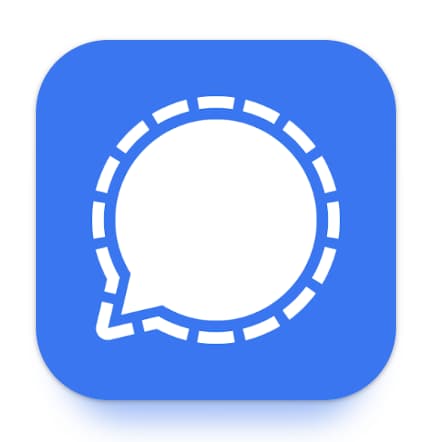 The Signal is a private chatting app that is used on both Android and iOS. Your conversations are safe when you chat using the signal app.
End-to-end encryption is applied to all calls and interactions. With its many privacy-related features, you can set a timer to have messages automatically deleted after a time fixed by you.
You can talk and see your friends and family by using audio and video calls. And yes you can call up to 16 people at once.
With a sealed sender system, the service doesn't have access to as much information about the sender's metadata, such as location, profile, etc., so your data won't be stored on Signal's servers.
Features of the app
✅End-to-end encryption, which is made possible by the open-source Signal ProtocolTM, keeps your conversations safe.

Privacy isn't an option in Signal; it's just how it works.

✅Even on slow networks, your messages are sent quickly and consistently.

That means the Signal app is designed to work best in the most limited setting possible.

✅The Signal is a 501c3 nonprofit organization that works on its own.

Users like you pay for development, so there are no ads or trackers.

✅Your current phone number and contact list can be used to have private conversations with your old buddies.
✅With Signal, you can make high-quality video and audio chats with your loved ones no matter of how far apart you are physically present.
✅If you want a darker interface, you can switch to the dark theme.
✅Choose custom alerts for each contact, or turn off all sounds by setting your notification ringtone to "None."
✅Use the built-in tools for editing photos to draw on, crop, flip, and even add text to photos that are going out.
The downside of the app
🔴SMS support is removed
🔴No such major issue was found by the majority
---
10. Viber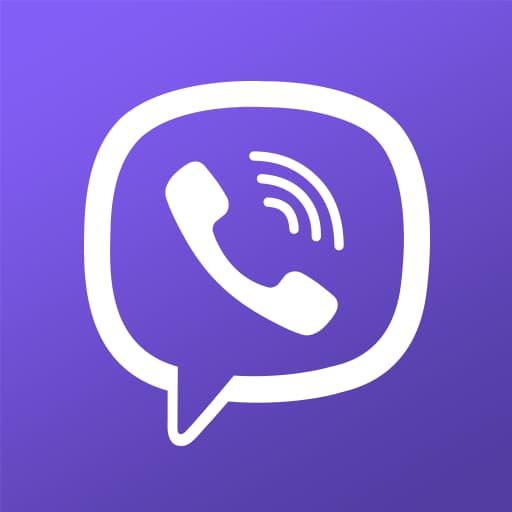 Viber is a messaging and calling application that connects more than a billion people from across the world.
You will get to see a lot of features like group chats, messages that disappear after a fixed time, and end-to-end encryption. Similar to other messaging apps, this app also gives free voice and video calls to up to 50 people.
You can also start a group chat with up to 250 people, send free messages and photos, respond to messages with emojis, and set a timer for messages to delete automatically after a particular time.
You can also use a lot of GIFs, stickers, and filters to share your moments online with everyone.
The Viber Out option provides cheap calls to landlines. You can even join communities and channels to meet new people who like the same things as you.
Features of the app:
✅Group chats: You can catch up with friends, family, and coworkers by starting a group chat with up to 250 people. To get the most out of your group, use polls, quizzes, @mentions, and reactions.
✅Disappearing messages: You can set a timer for each Disappearing Message you send in 1-on-1 and group chats. You can give the recipient 10 seconds, 1 minute, or up to 1 day to read your message.
✅Encryption from end to end: End-to-end encryption is turned on by default for all 1-to-1 calls, chats, and group chats.

It lets you talk with confidence, knowing that all private messages are, well, private. No one can read your messages, not even Viber's database.

✅Free audio and video calls: You can talk to up to 50 other Viber users as much as you want, and you can call anyone in the world with crystal-clear audio and video.

It's a great way to stay in touch with your friends, family, and coworkers.

✅Stickers and GIFs: On Viber, you can send as many characters as you want. You can also find GIFs and more than 55,000 stickers. It also gives the option to make your own stickers.
✅Communities and Channels: Whether you are interested in sports, news, cooking, travel, or entertainment, you can find the content you want and connect with people who have the same interests as yours
✅Viber Out: You can make cheap calls to landlines with Viber Out's low-cost international calling service, you can call any landline or cell phone.
The downside of the app:
🔴Battery Drain: Some users have said that Viber quickly drains the battery of their device, particularly when they make video calls or use the app for a long time.
🔴Problems with updates: Some users have said that updates sometimes bring new bugs that cause already-working features to stop working.
🔴Some users have complained about problems with the app's backup feature. This prevents users from restoring their chat history and data.
🔴It's important to note that these issues can vary from device to device, operating system, and app version.
🔴However, Viber, like the majority of apps, is continually working to improve the user experience and eliminate issues.
---
Criteria for selection of the best chatting app:
User base: You should check the number of people who use the app, how fast it is growing and what is the average rating of the app
Features: In addition to general uses of the app like sending messages, and making voice and video calls, you can also check for extra features like sharing files, and chatting in groups. Stickers, emojis, and themes are some other features that you can think about.
Security: You need to keep the security reasons in mind like how well the app encrypts user data and keeps it private.
User experience: How easy it is to use the app, how it looks, and how friendly UI it has in general.
International compatibility: It is a feature that you can use to talk with people who use different platforms or who live in different countries. So you need to check this feature too.
Platform availability: You can check whether or not the app is available on multiple platforms, like Android, iOS, and the web.
What new features can be added to all chatting apps
End-to-end encryption in all messaging apps: With end-to-end encryption, only the sender and the recipient can read the message.

This ensures the sender's privacy and every messaging app should include this feature

Virtual reality and augmented reality integration: This feature allows users to experience virtual and augmented reality within the messaging app.

This creates a more interactive experience.
Hike used to use this feature.
Even you can see this feature on Google Lens.

AI-powered chatbots: This feature allows users to interact with AI-powered chatbots within the app.

It provides quick and automated responses to common questions.
You can see this feature on Telegram.

Payment integration: This feature allows users to send and receive money within the app. Many Apps like WhatsApp have started using this feature
Location sharing: This feature allows users to share their location with others within the app.

I think this feature should be present in every messaging app.
Apps like WhatsApp and Facebook Messenger have already used this feature.

In-app games: This feature allows users to play games within the messaging app.

There was an app named Hike. It used to provide this feature.
A few years ago Facebook Messenger also launched this feature that provides a fun and interactive way to stay connected with friends and family.

Self-destructing messages: This feature allows users to set a timer for messages to automatically delete after a certain period of time.

Currently, apps like Telegram and Viber are using this feature.

Scheduled messaging: This feature allows users to schedule messages to be sent at a later time.

You can see this feature on Whatsapp Business and Telegram messaging app
Conclusion
In conclusion, Indian messaging applications have advanced immensely over the past several years. Companies are trying hard to constantly deliver a variety of unique and new features to improve the user experience.
Indian messaging apps are adding a new dimension to the messaging experience via end-to-end encryption, group video, and audio calling, virtual and augmented reality integration, AI-powered chatbots, multi-language support, payment integration, location sharing, in-app games, and self-disappearing messages.
Some of the other high-rated chatting apps in India are ShareChat, Slack, Kakaotalk, and IMO. Every app provides specific features. All the specific features can be used for various ways of interaction. One can prefer any of the apps according to needs and the way of interaction they want.
Frequently Asked Questions (FAQs)
Which is the most preferable chatting app to chat with friends?
If you want to have fun chats with your friends and colleagues, you can prefer apps with more stickers and gifs to make the messaging interesting. You can choose Telegram for this.
What is end-to-end encryption?
End-to-end encryption is the process where your messages are encrypted so that only the receiving device can decrypt them. The communication is transmitted from the sender to the receiver device in an encrypted format, and no other third intermediates like hackers can read the messages
Which app one should prefer to communicate with a large number of people in a single group?
All apps have some limitations regarding the number of members for a particular group. One can create groups for up to 200,000 people in Telegram, which makes it preferable for the above purpose.
Which app is more user-friendly?
Assessing the features and benefits, I can say that Messenger and WhatsApp are more user-friendly compared to others.
Which app is more preferred by gamers for communication?
Discord is the app preferred by the gamer community to have interaction within the community.