Last Updated on September 26, 2023 by Sagar Kumar Sahu
In this time of pandemic and lockdown, we are forced to stay at home for a long time. Everything seems to be controlled by the online world. It doesn't matter if you're a professional or a student, but work that isn't in your best interests will eventually cause you to feel bored.
And to get out of this monotonous life, we look for battleground games like Free Fire in 2023. It not only takes your mind off your busy life but also lets you connect with other players around the world.
However, two famous games, PUBG and Garena free fire are getting a permanent ban in some counties like India. But don't worry, there are many games similar to Free Fire that will surely thrill you. It is a must to try these games at least once, as you will learn about the new battlefield games on the market.
That's why our team of Techsonu has hand-picked these games with similar features, graphics, and content as Free Fire in India 2023. Below is a list of the best battle royale games like Free Fire India 2023.
This table has the list of top games which have similar gameplay free fire. To know more details about each game you just keep scrolling down.
| Games | Techsonu Ratings |
| --- | --- |
| Free fire Max | 4.0⭐ |
| BGMI | 4.2⭐ |
| Battlelands Royale | 4.1⭐ |
| PUBG New State | 4.3⭐ |
| Infinity Ops | 3.9⭐ |
| Scarfall | 4.2⭐ |
| Call of Duty | 4.1⭐ |
| Fortnite | 4.0⭐ |
| Farlight 84 | 3.8⭐ |
| Hero Hunters | 3.6⭐ |
| Rules of Survival | 4.0⭐ |
| Modern Ops | 4.0⭐ |
| ZombsRoyale.Io | 3.9⭐ |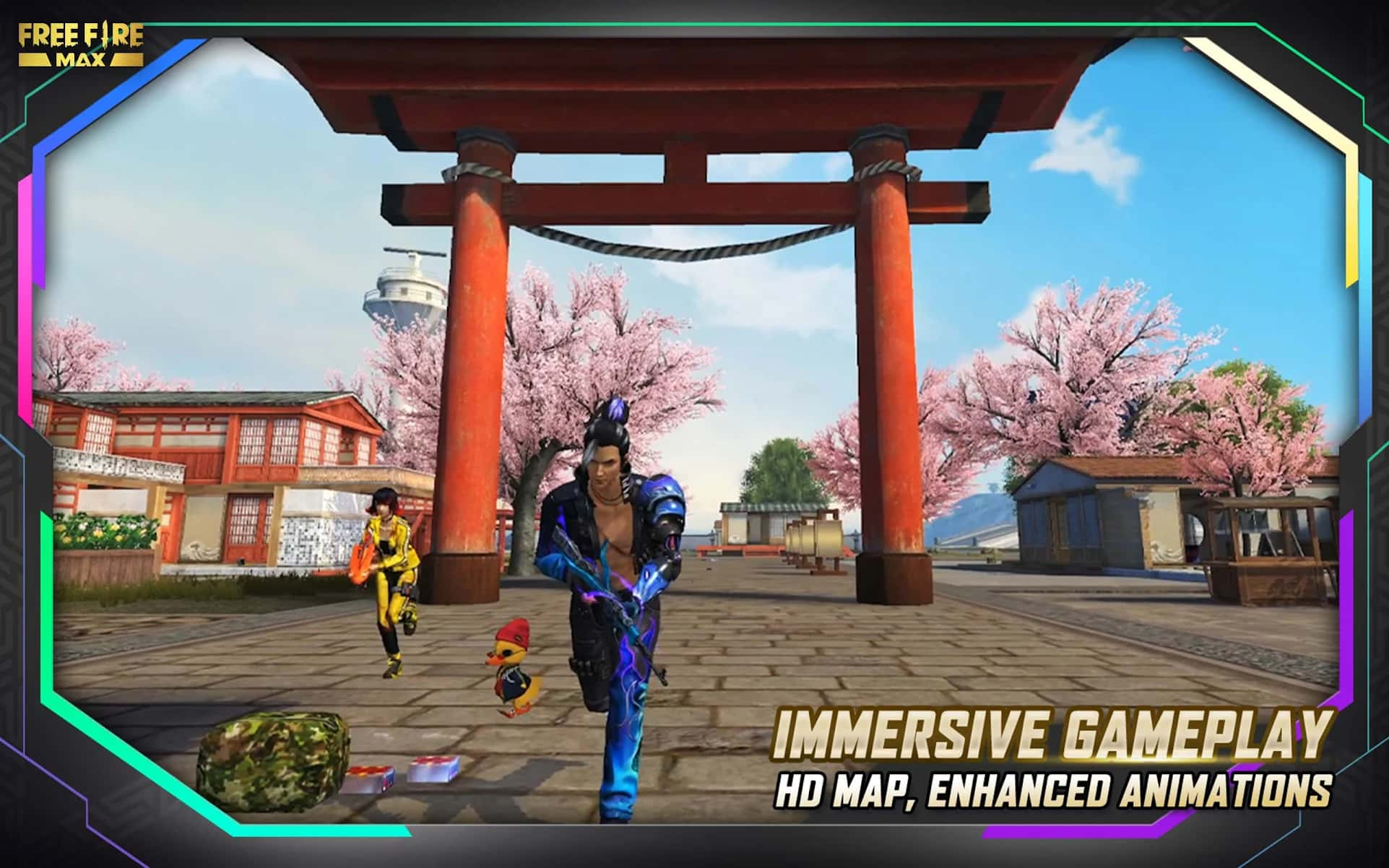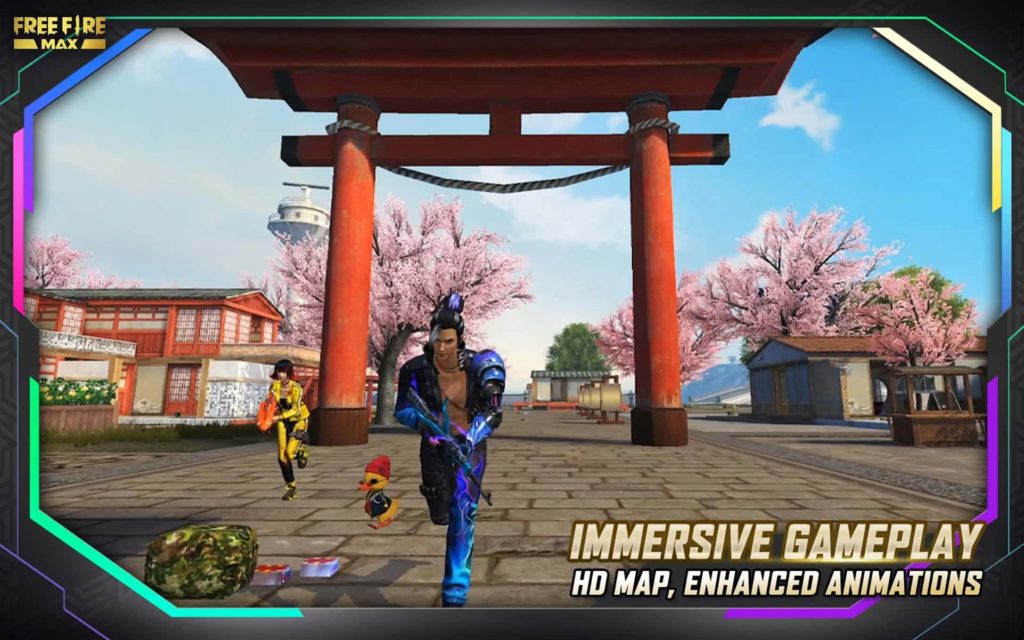 If you are a free fire lover, you must know about the ban on free fire by the Indian government.
However, the good news is that the upgraded version of Free Fire Max from the same company is not on the banned list released by the government.
Free Fire Max is the upgraded version of Free Fire launched with higher-quality graphics, more realistic sound effects, and stunning animations that improve the gaming experience.
The lobby animations have been revamped to look stylish, and the sound effects have been improved. There are new characters and new abilities, but the gameplay is the same as in the original version.
The game is free to download on Android and iOS. If you want to play Garena Free Fire Max, you will need a phone with iOS 11.0 or later.
The minimum RAM for both versions is 2GB, and you can download it directly from the App Store.
The game requires a mobile phone with at least 512MB of RAM. You need to have a good memory card to be able to experience smooth gameplay.
And for all these reasons, our first choice for games like Free Fire would be Free Fire Max. In this game, you will rank higher once you start gaining some skills like landing headshots at one try, etc
Pros
Compatible With Low–end Devices
The game includes big maps that encourage exploration and gathering items.
Each character in Free Fire has a certain skill
Cons
Lack some of the more modern and advanced weapons
 Diamonds are costly to purchase
---
BGMI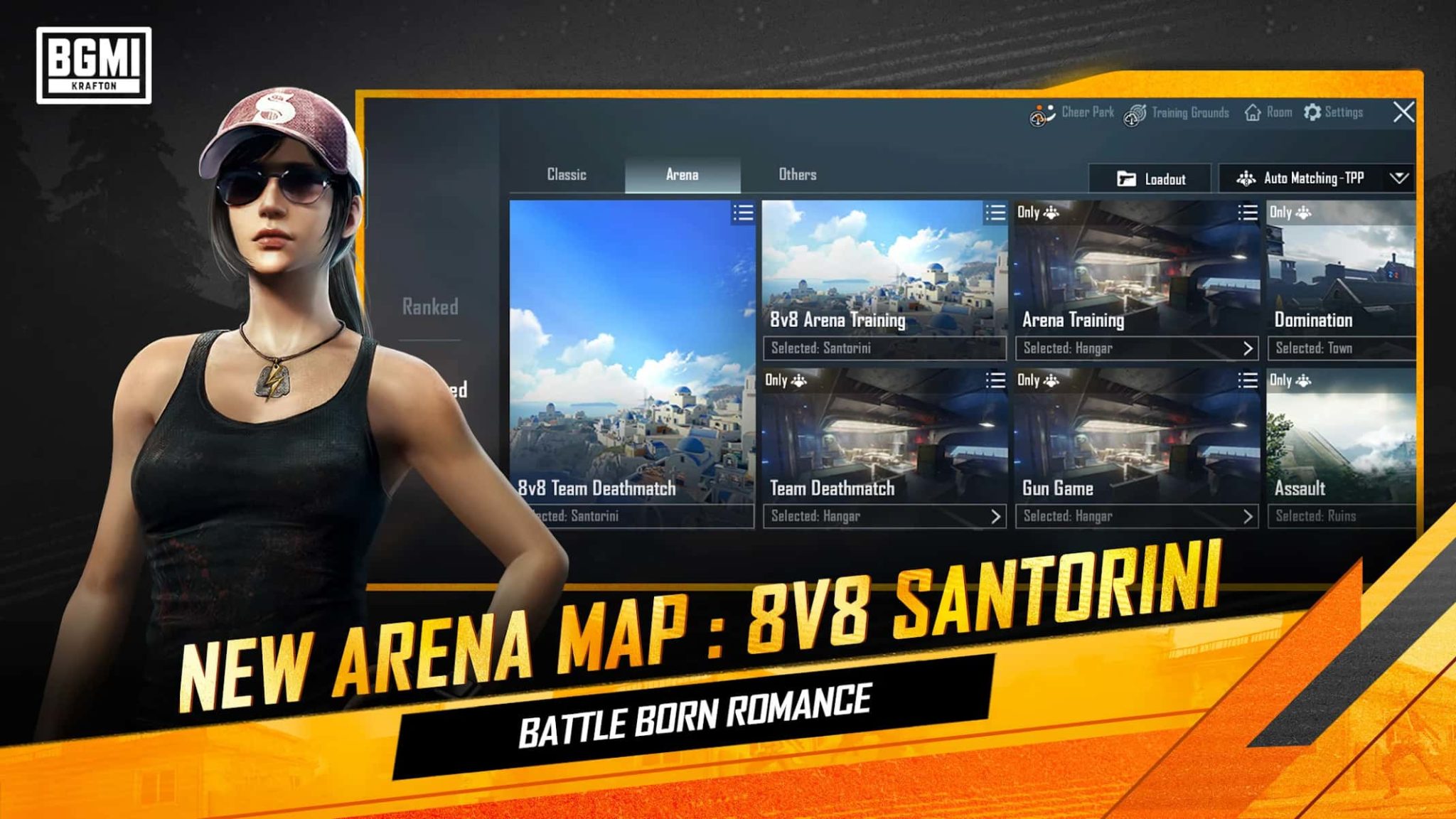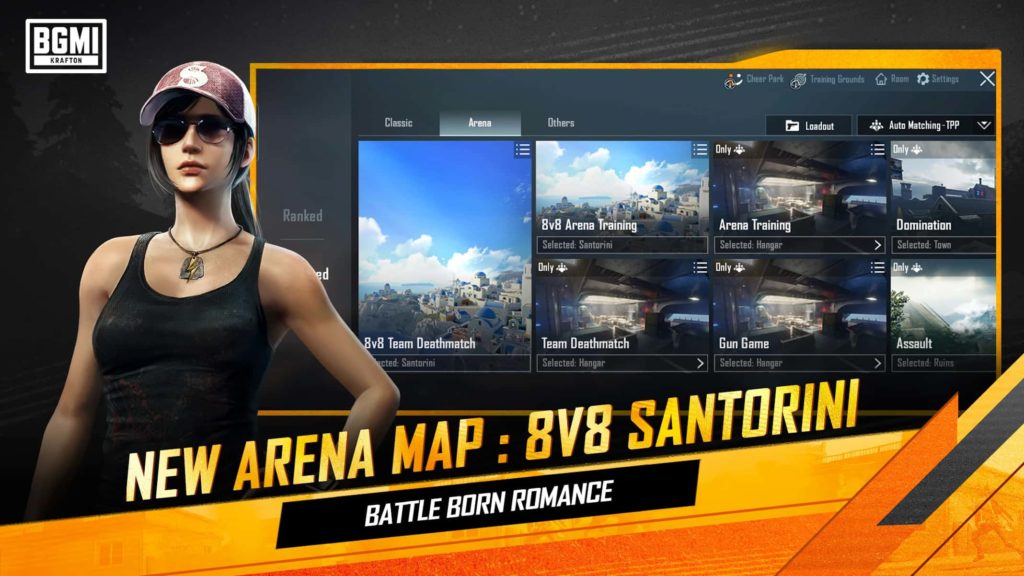 After the ban of the PUBG Mobile game in India, it is coming back to India as Battlegrounds Mobile India. This new version is a localization of PUBG Mobile developed by Krafton. The game will be available for iOS and Android devices in 2021. There are many games like pubg available in the market, but no game matches the level of popularity of this game.
The gameplay is similar to the global version, and players can choose to be a soldier or a sniper. There are a variety of weapons to choose from, including guns, vehicles, and melee weapons.
This battle royale game like Free Fire is powered by Unreal Engine 4, which gives more realistic gameplay with enhanced graphics. Like in PUBG Mobile, you can also enjoy team deathmatch, quick matches, etc., in BGMI.
It includes all features and maps, including Erangel, Sanhok, Miramar, Karakin, and Livik. Players can also get to see modes like Classic, Arcade, EvoGround, and Arena. Like PUBG, there will be occasional exclusive events here too.
One problem associated with BGMI is that you are more likely to find Indian players in the game. Unlike PUBG, you may not find players across the world. In short, if you want to battle with global players; you should consider playing PUBG: New State.
Pros
It sharpens your vision because, Unlike other games, BGMI requires fast reactions and teamwork
Easy controls
Can form a team with your friends
Comes with various gaming modes
High-quality Maps
Cons
Unlike PUBG you can't connect to players from all over the world.
---
Battlelands Royale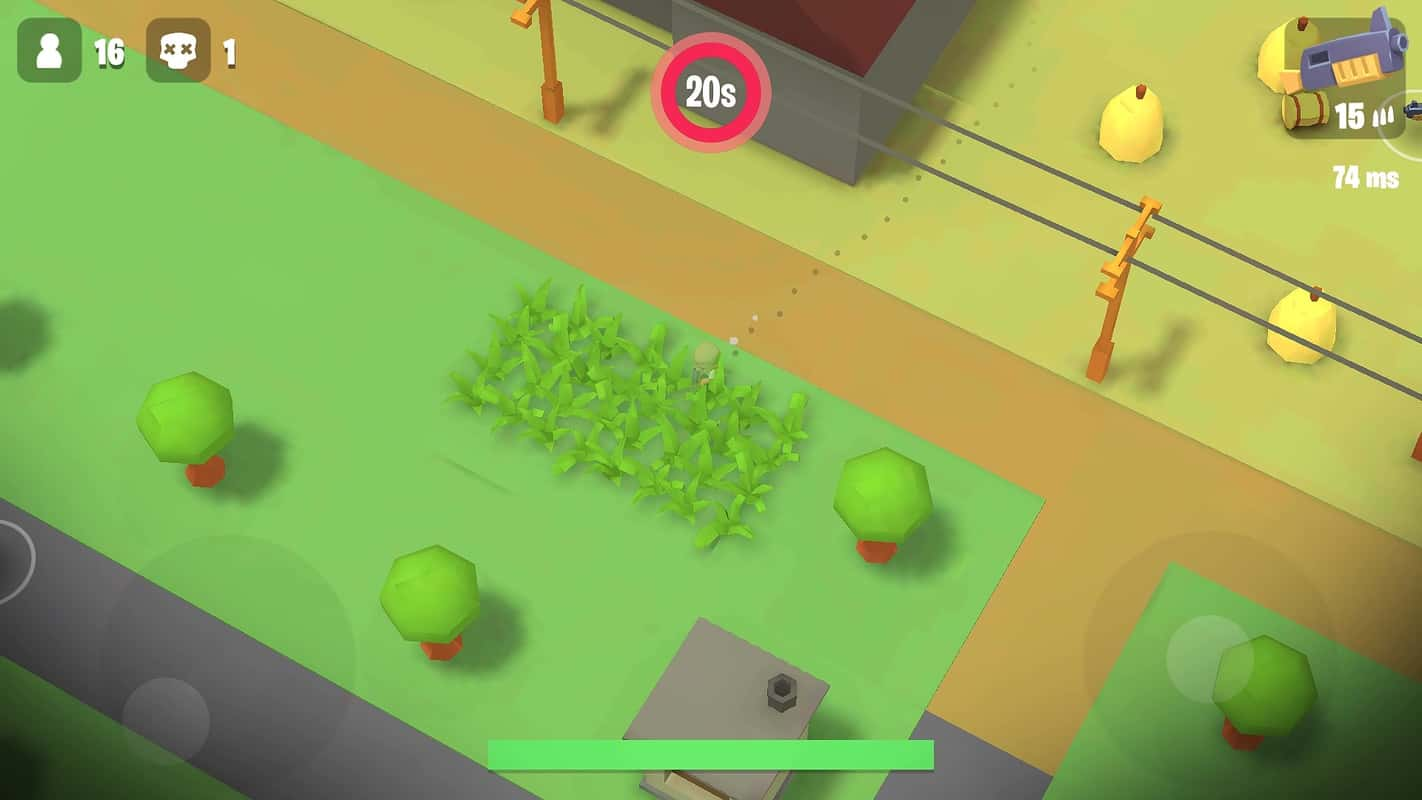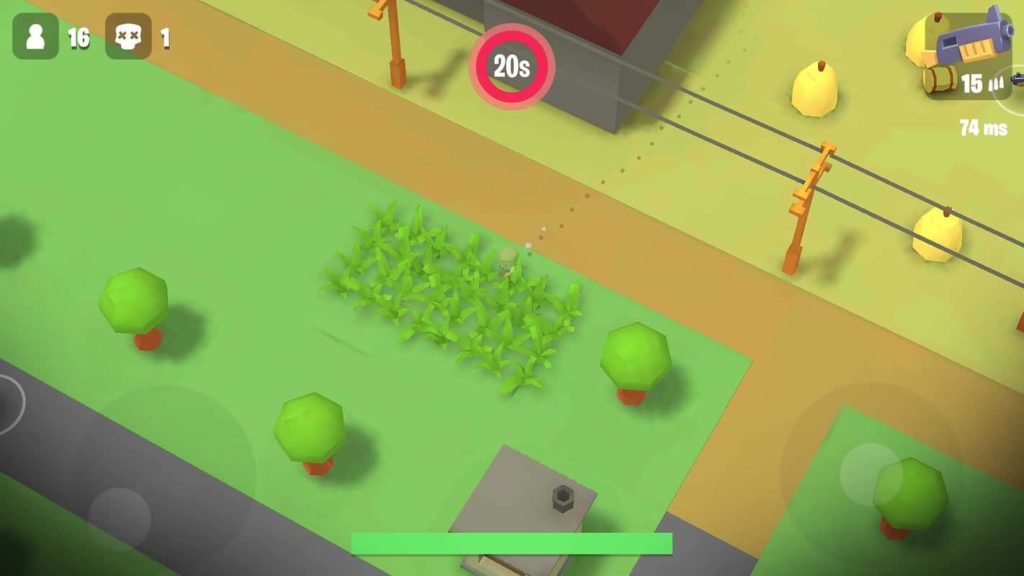 The characters in this game are like mini-versions of the characters featured in Free Fire. A match in this game lasts for about 3 to 5 minutes. More or less it's a mini version of games like Free Fire
Players can use cool weapons like miniguns, bazooka, etc. to defeat their enemies. Mobile gamers can click here to download the game.
This Free Fire alternative game is relatively small compared to other battle royale games on the market, but the concept in Battlefields Royale is similar to Free Fire and PUBG.
Compared to other battle royale games, Battlelands Royale has a streamlined gameplay experience. Upon entering matchmaking, players can choose their landing location. From there, they are dropped onto the map, and they have a few seconds to adjust their position and choose a weapon.
This gives players an advantage in looting weapons, ammo, shields, and media-packs. However, unlike other games, you won't play for more than five minutes.
In addition to health packs, players can purchase special items such as bandages, which provide immediate health on the field, and beans, which provide armour over time.
Pros
You can enjoy the intense gameplay
The gameplay loop is emphasized in small-scale multiplayer modes
Cons
Battle Royale does not fit with the game's core multiplayer features
---
Some useful posts for you if you are a gamer and an active internet use
PUBG New State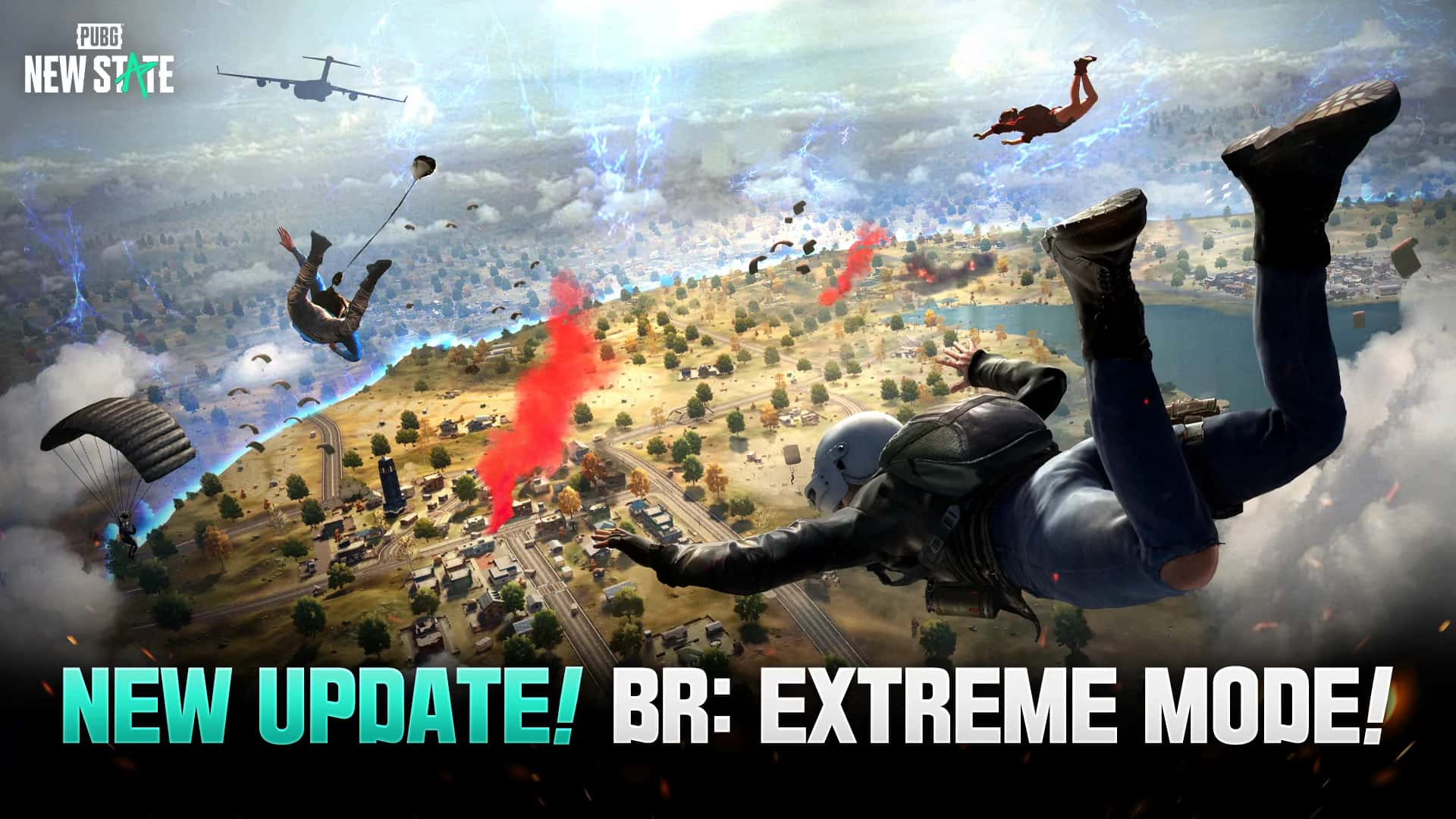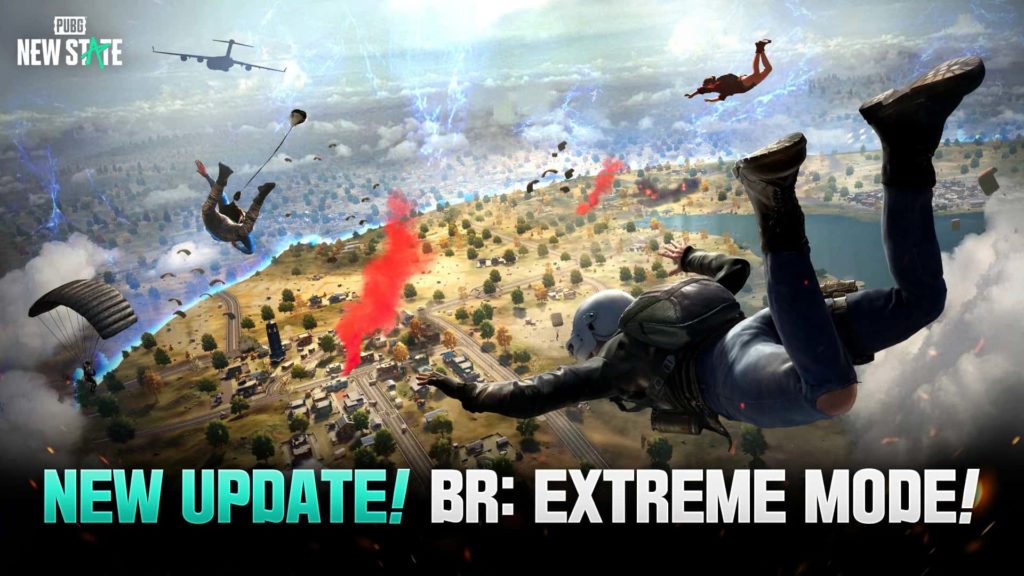 PUBG: New State is a multiplayer online battle royale video game-like free fire but in a futuristic format developed by PUBG Studios and published by Krafton. The game was released on November 11, 2021, and is available on iOS and Android devices.
The developers showed off various guns, including the M4A1 and M4A2 assault rifles. New weapons have different recoil and spray, which will vary depending on your firing position.
The game's new weapon customization will allow players to customize their weapons with various colors, materials, and effects. The game features 64 players who land in a much smaller area than the previous game.
This game like free fire comes with new weapons, brand new maps and characters, and improved skins and vehicles that rival its predecessor, PUBG Mobile. It offers an open-world battlefield that lets players fight in 2051.
While PUBG New State has a new map, players will still have the same battle royale experience. The new map shows a futuristic city named Troi, and it's full of new destinations, interactable items, and the ability to disable your opponents.
Resupply drones will be available on the map, allowing you to get items and supplies faster. But if you're in a squad, you'll want to make sure you can survive and avoid damage, as this is the key to survival in the battle royale genre.
There will be many new points of interest, easter eggs, and things that show how PUBG has evolved. This game is an excellent upgrade from the original PUBG. Have fun playing, and you won't regret it!
Pros
Visually, the game looks much better.
Everything has a new look like UI, lobby, character models, etc
 Comes with two new maps, namely Troi and Erangel 2051
Brings a bunch of new weapons such as a hatchet, wrench, and shovel
Cons
You cannot transfer your old account into PUBG: New State
Demands a lot of graphic power from your smartphone
---
Infinity Ops
Infinity Ops: Online FPS CyberPunk Shooter is a fun action game like free fire that combines futuristic weaponry with a frantic battle system. Its gameplay is a cross between Call of Duty, Overwatch, and Titainfall, and is ideal for casual gamers as well as pro gamers alike. The controls are simple to learn and the gameplay is intense.
The in-game multiplayer features are a great way to meet new people and make new friends. You can compete against other players or create your own clan. You'll find various weapons and equipment that help you in your quest to clear the game.
Infinity Ops: Online FPS CyberPunk Shooter includes several modes including Infinity Ops, Recruit Saboteur, Assault, and Tank, to suit your preferences. In multiplayer mode, you can play against other players or create a clan of your own.
For Windows-based computers, you'll need to download a free Android emulator. The best option is MemuPlay, which you can download from the official website. Once you've installed MemuPlay, you'll have to go to the application's installation page to find Infinity Ops: Online FPS CyberPunk Shooter. This emulator is extremely simple and lightweight so that you can try it out with minimal effort.
Pros
Action-packed Sci-fi game
Many Game modes
Responsive website
---
Scarfall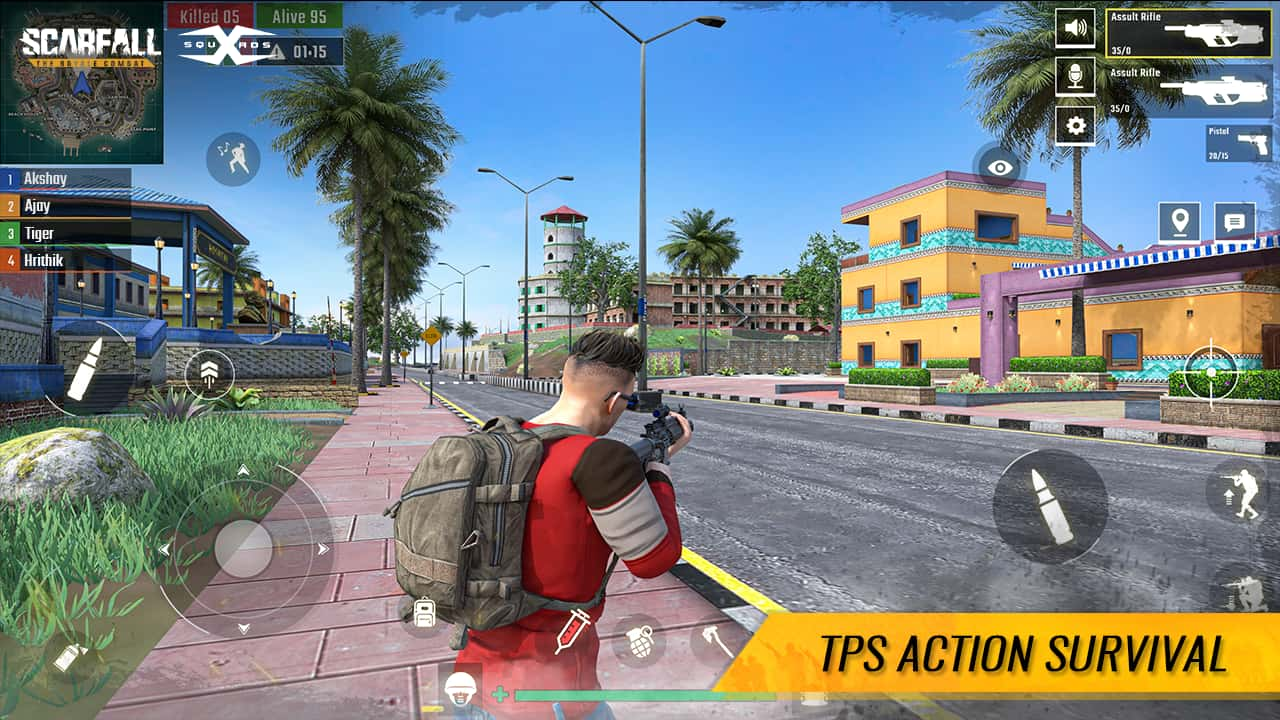 Scarfall – The Royal Combat is a popular online multiplayer battle royale in India. The game was developed by a Surat-based gaming and IT services provider company. The game's object is to create a community that plays the game and helps each other get high scores.
Players must be the best and survive as long as possible to win. In the game, players will earn gold to unlock new weapons and equipment.
Players have to defeat each other in Battle Royale, where the winning team will win. In multiplayer mode, up to 50 players can fight it out on the island, where each character has unique abilities.
This is a game like free fire where you will be full of weapons like machine guns, pistol snipers, etc. Starfall is available on Android and iOS devices. Realistic 3D graphics and animations create a gaming environment suitable for all ages.
This game is available for both Android and PC. It has a four-player versus mode, including a team. This is a perfect choice for players looking for a fun multiplayer experience with so many options. This is a game for all ages, and its fun and realistic gameplay will keep players entertained for hours.
Pros
Designed with Stunning 3D graphics with real-life animations.
Loaded with guns of various modern weapon categories
 Wide range of clothing accessories
 TPS and FPS action survival deathmatch mode
Cons
Don't show the enemy's firing location
Need improvement in character
---
Call of Duty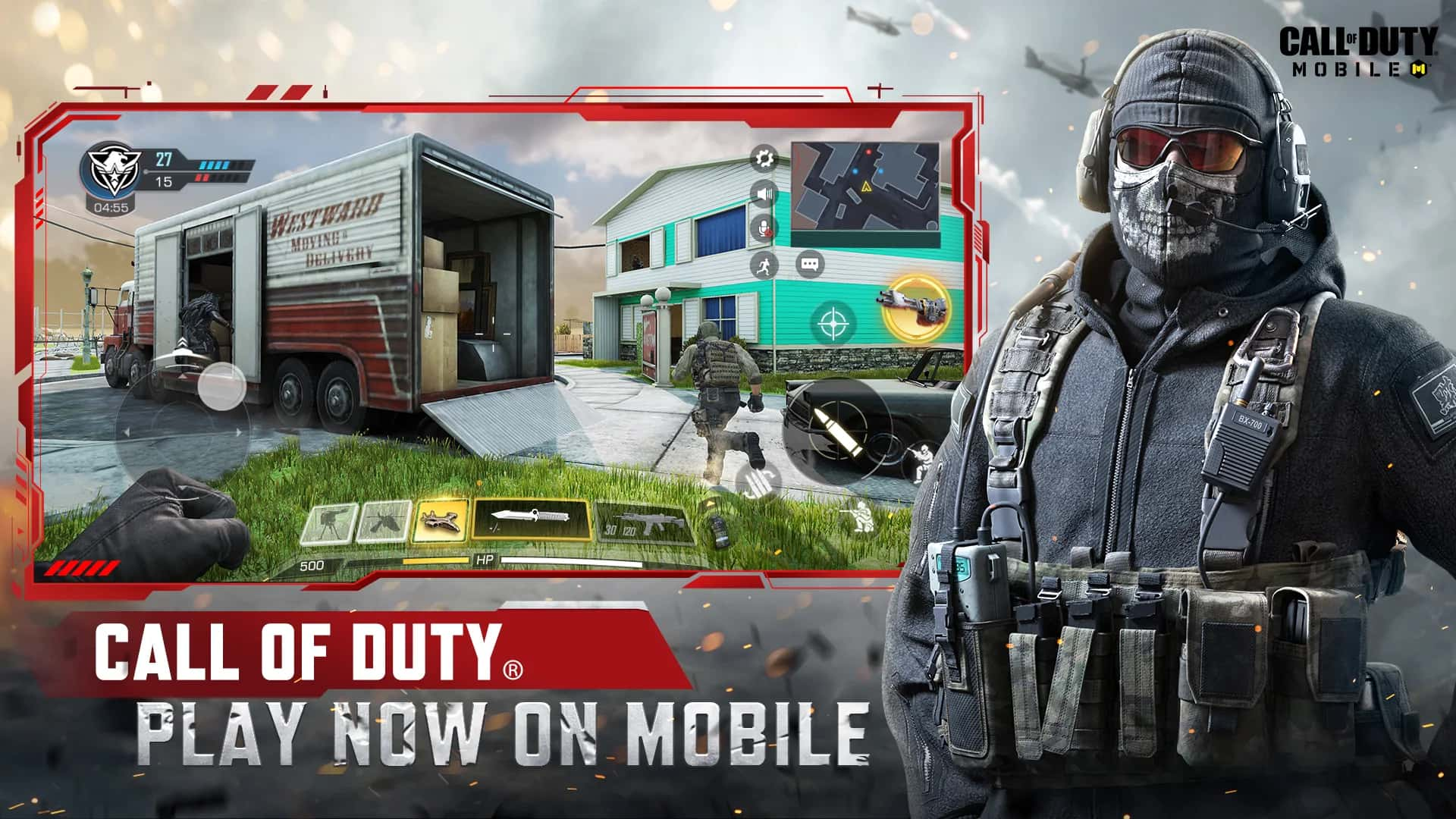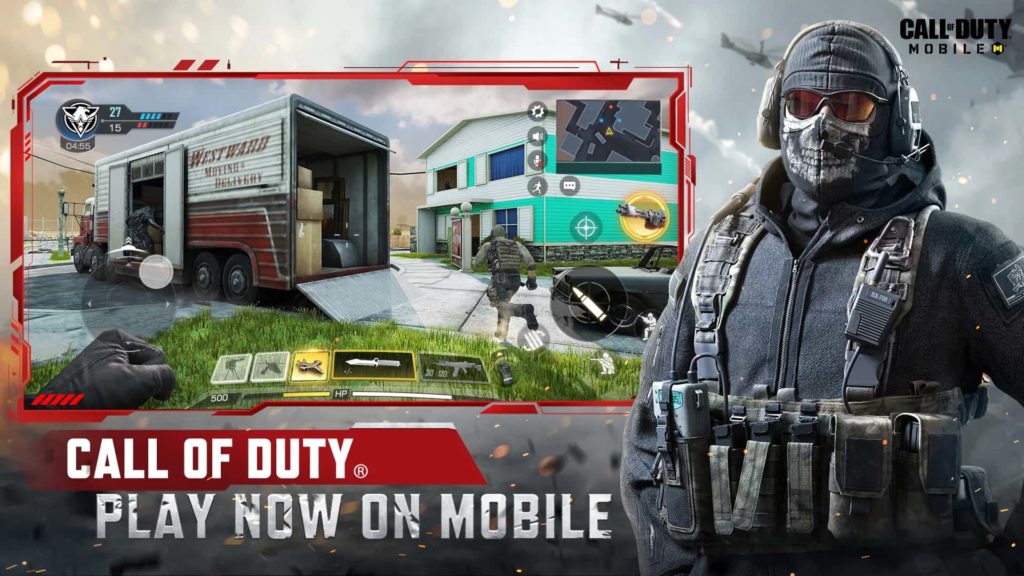 I think every Free Fire player must have heard about the Call of Duty game. Call of Duty: Mobile is a free-to-play shooter game that was released on 1 October 2019. This free fire alternative game has already become one of the most popular mobile games.
The game has seen over 270 million downloads and grossed over US$480 million in its first year. It is an addictive game like Free Fire that can be enjoyed by players of all ages and backgrounds. However, it is important to note that mastering it is a bit difficult. If you're not sure how to play the best, read on.
The first thing you will notice while playing the game is the excellent soundtrack. You can either use headphones or stereo speakers to enjoy the audio. You must have a good internet connection to play the game. However, it is one of the best free fire like games that don't use a lot of data.
Multiplayer Mode: The multiplayer mode is similar to the console version. You can compete in online matches with other players. In multiplayer, you can compete against other players by getting "scorestreaks" – special weapons that are available for a certain amount of time. You can also participate in special limited modes that last for different times.
The game comes with a variety of PvP modes which include a battle royale mode with 100 players. In addition, the game offers many weapons, customizations as well as other characters to get and enjoy while you play.
It comes with a huge selection of vehicles, maps, weapons, characters skins, and much more. Many modes and seasonal rewards are offered in the game.
Pros
Loaded with huge and fascinating maps.
Good and responsive gunplay
Quickplay and 6 vs 6 Multiplayer
Weapon Customization
Cons
Technical hitches at launch
Unreal Environmental Interactions
---
Fortnite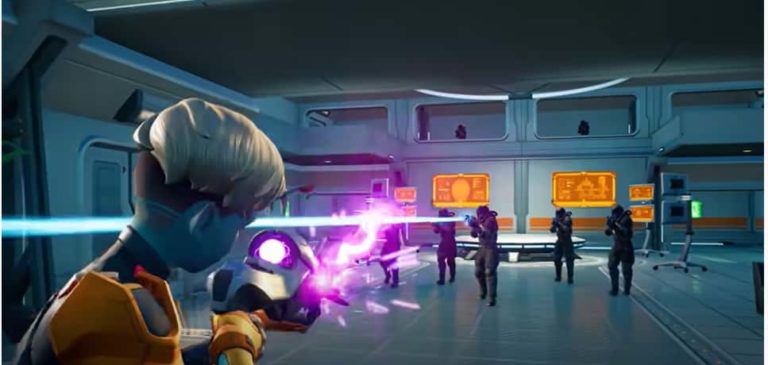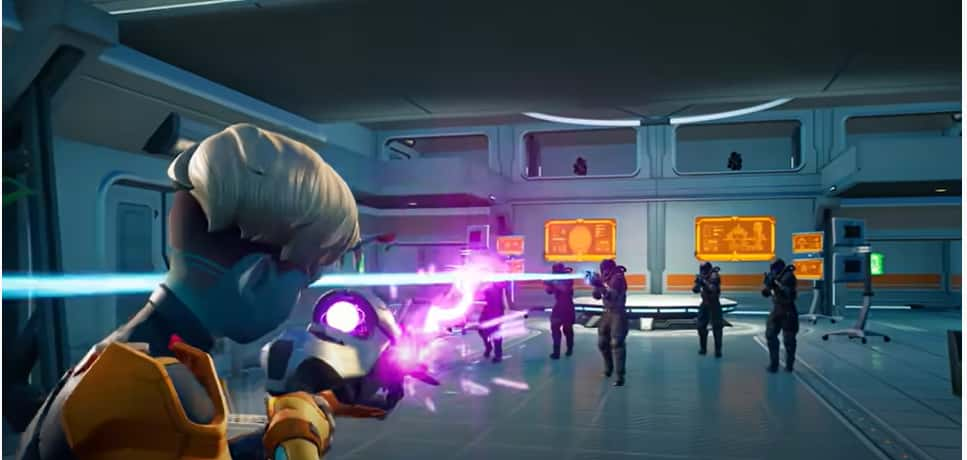 There isn't any person who isn't aware of Fortnite however, have you ever had the chance to play the game? Developed by Epic Games and released on Nintendo Switch in June 2018, this battle royale game is a huge hit.
Despite being free to play, it can be addictive, especially if you're looking for an intense battle royale experience. However, it would help if you were careful about the number of players joining your squad.
This is a popular game like free fire which is widely popular, but its profitability is declining. However, despite its popularity, Fortnite still has a lot of flaws – and that's why it's so hard to break into the top 100.
One issue with the game is its installation process because it's not as simple as one would imagine. Due to some controversy, the game is still not available on Google Play Store, and App Store.
Android players have the option of downloading an APK version or downloading the game via the Galaxy Store on Samsung phones. However, iPhone users must depend on cloud gaming services such as GeForce Now to play the game.
The game is a very addictive game like free fire that offers multiple experiences for the players to choose from. Players can compete, hang out with friends, or save the world from being the last player.
There is something for everyone with four primary game modes and multiple game modes. Battle Royale Mode is a new mode that allows players to compete against each other. You can choose to compete against other teams or create your team, as long as you know the way around it.
So what are you waiting for? Get started with Fortnite now!
Pros
Fast matchmaking
Regular updates
Cons
Inaccurate shooting mechanics
Long installation process
---
Farlight 84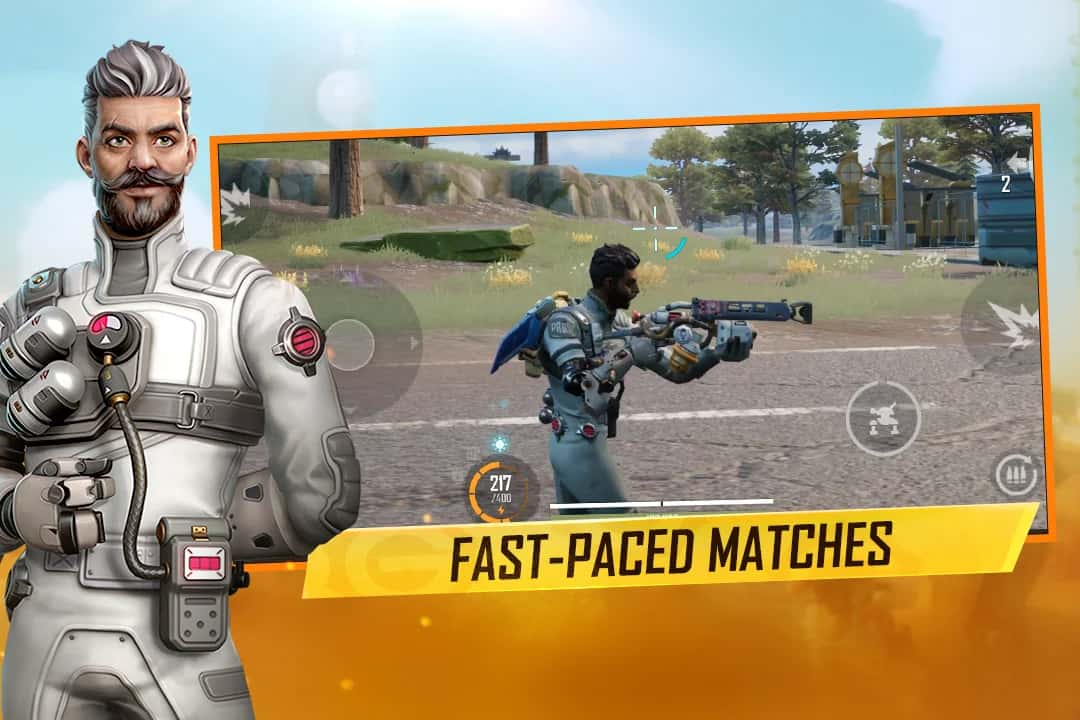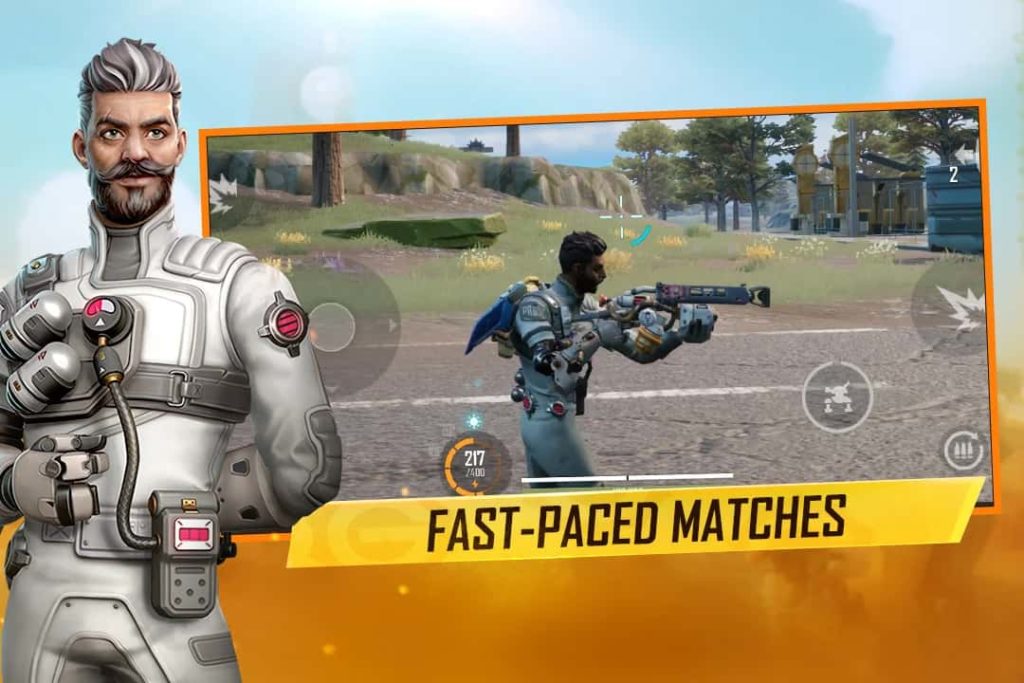 Farlight 84 is one of the best games similar to Free Fire and the most innovative battle royale game ever. Players will have the chance to engage in intense battles with other players worldwide. They can choose to play in teams of two or four.
There are many vehicles in the game, all with unique features. These will allow you to maximize your team's potential. The more points you earn, the better your team can perform in battle. You can use these points to level up your weapons and increase your health and armour.
The Chaotic PvP mode is the latest feature in the series that is playable with 48 people. There will be many enemies in the game that you can hunt, including the mysterious 'Crabbie'. Once you hit the target, you can escape from the map. You can also use the red indicator to spot enemies on your map.
In Farlight 84, you'll be able to explore the post-apocalyptic wasteland. There's a wide variety of weapons to pick from, each with its specific set of capabilities.
The first weapon, the Stellar Wind, can place attack turrets on the ground. This gun is capable of creating a particle shield, and the second, the Storm Rifle can be used to destroy enemy drones.
Pros
Unique Gameplay Ideas(Jetpack)
Good Graphics
New characters
War Machines
Cons
Battery Drain
Missing Refresh Rate
---
Hero Hunters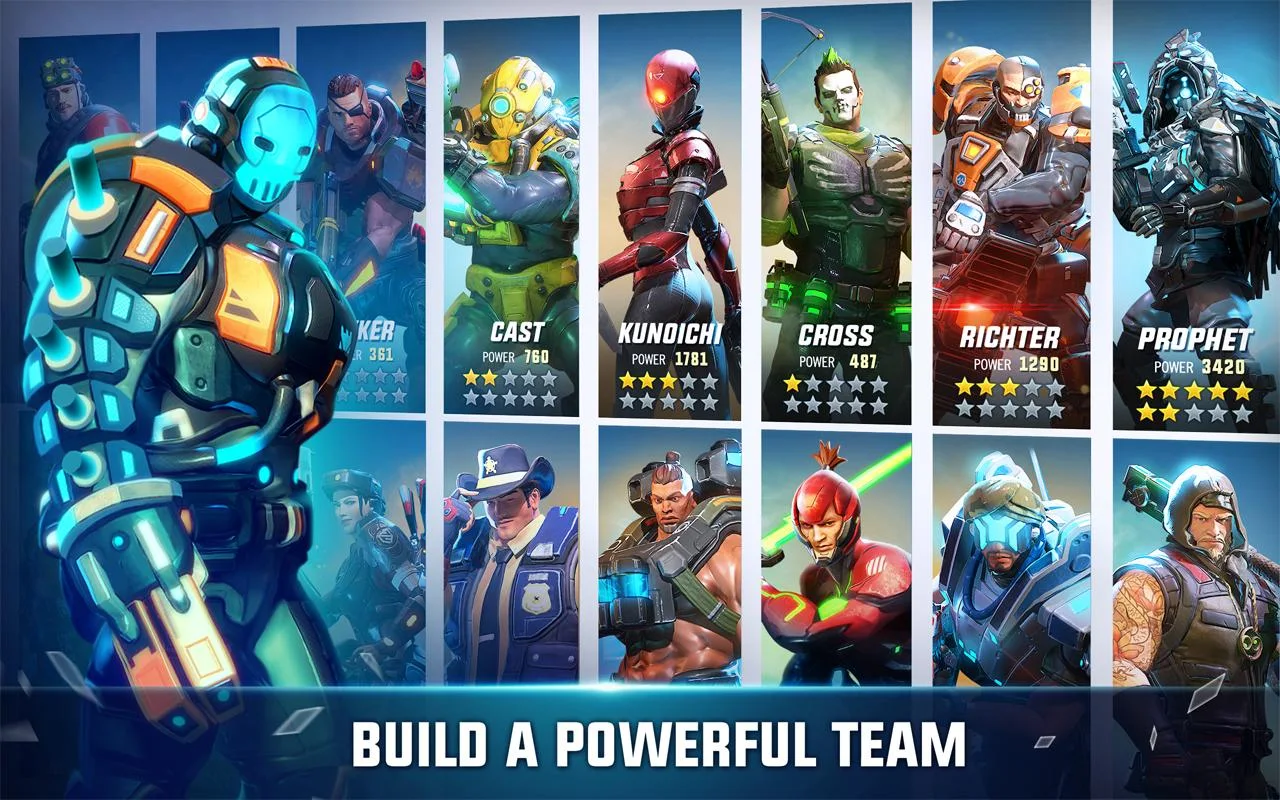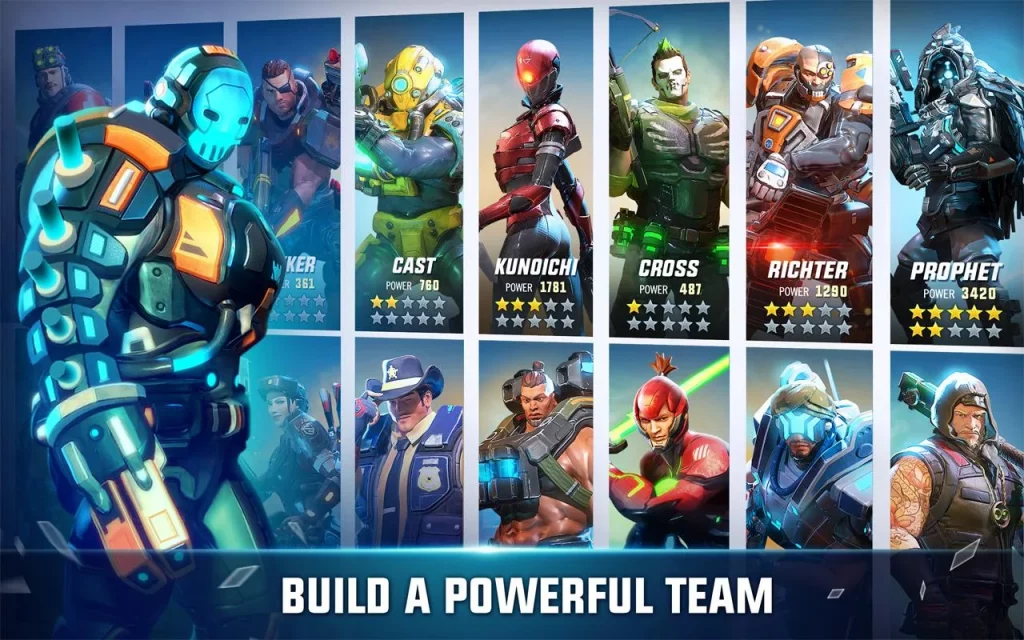 You might not have heard of this game before, but it can be the best game like Free Fire.
Hero Hunters has easy-to-understand basic role-playing game (RPG) elements. You choose which of the three components to attack and which skill to use. Enemies will be either friendly or hostile depending on the element you choose.
You can choose your attacks based on the type of enemy, which is an essential feature to make good use of your powers. However, you should not worry as the game provides you with the recommended power level. This way, you can boost your power level.
One of the best ways to get free gold in Hero Hunters is by completing missions. The campaign will guide you through the process of upgrading your heroes when you should spend bucks or XP, and what promotions you should collect.
It will also direct you to crates and missions that reward you with items. You can also learn about how to earn PvP Gems and Gauntlet Gems. In addition, the campaign will teach you to unlock rare items and buy better weapons.
While playing this action/role-playing game, you must be careful as the action is not particularly bloody and violent. In addition, it contains moderate in-app purchases and does not contain sexual or adult language. You should also know that there is an in-game chat board and in-game messaging, you can use them to get connected with players across the world.
Pros
Compatible with 32 and 64-bit devices
Every hero has their own unique weapons and special abilities
A ton of weapons and guns including sniper guns
Cons
There is very limited movement
Sometimes buggy events
---
Rules of Survival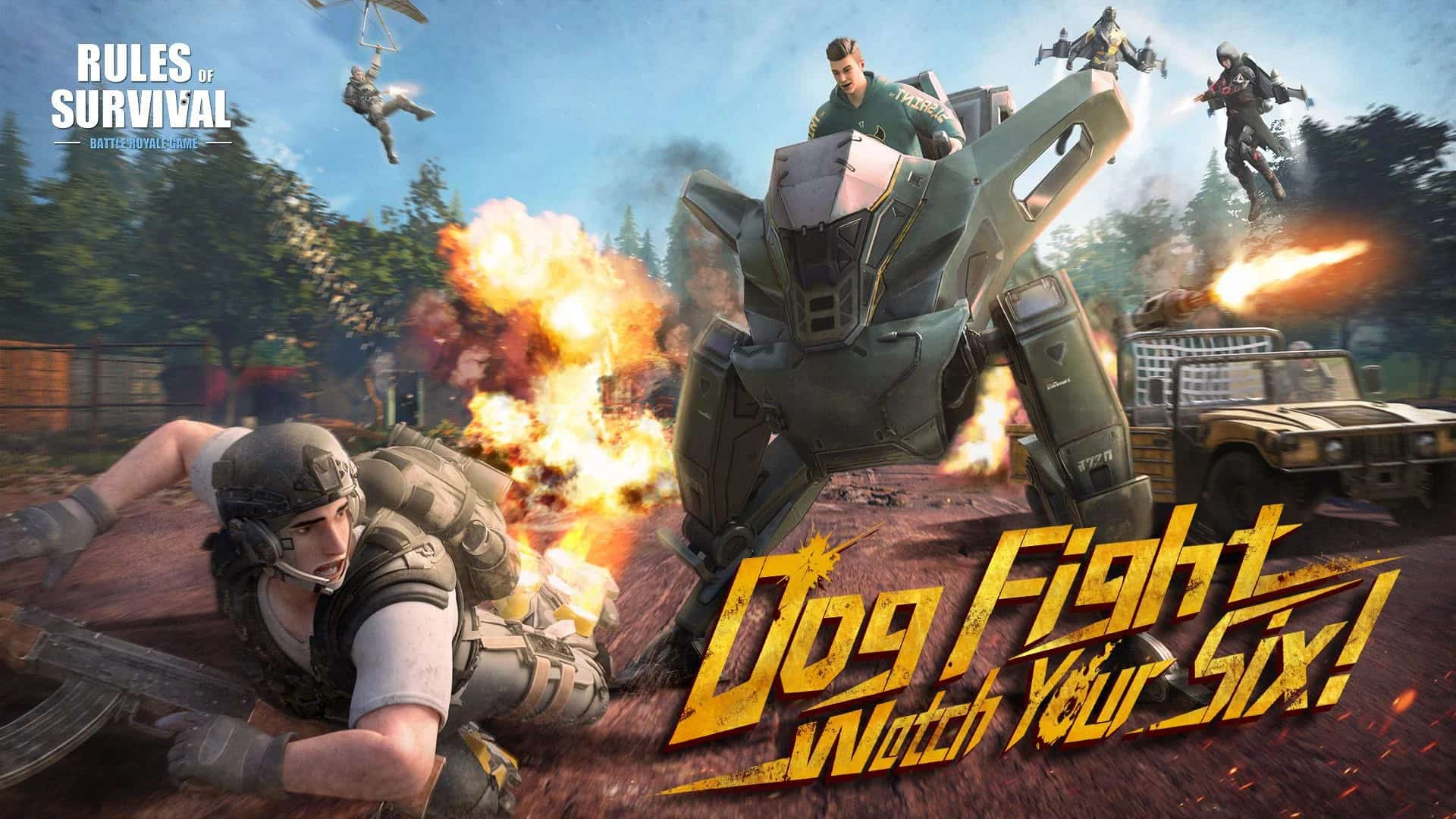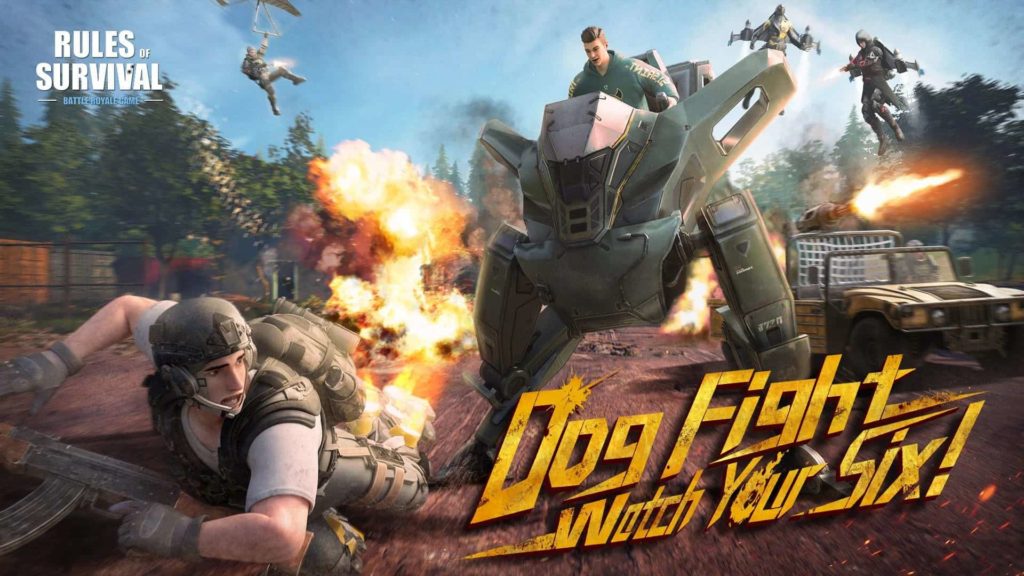 Rules of Survival is a multiplayer online battle royale game developed by NetEase Games. Its beta access version was released in November 2017 and by October 2018, the game had 230 million players worldwide.
This is a popular game like free fire among gamers who want to play against others and earn rewards. This guide will walk you through the basics of the game and help you get started. Here are some tips on how to succeed in the game.
Traceroute – This feature will show you all the connections between your PC and the Rules of Survival server. This will help you get an idea of which connection points are the fastest and most reliable. You can also choose to display the "round-trip" time between your client and the Rules of Survival server so that you can find the one that is faster.
Pros
Intense gameplay
Variety of Weaponry like SMGs and assault rifles
Massive Game Map 
Abandoned Vehicles
---
Modern Ops
If you're looking for a real-time FPS game like free fire with excellent graphics, Modern Ops is a good choice.
The controls are simple and intuitive, and the game has multiple game modes. The game has tons of weapons and items, including AR, SMG, UMP-45, RPK, FM MAG, and L86LSW. If you want to play like a professional, you can buy a clan of 10 or more players and build an army.
If you have a strong enough team, you can choose the higher leagues, and be the best among them. There are also a number of achievements to unlock, such as completing a certain number of missions.
You can earn more gold in the future, and you can also sell or trade the weapons you've unlocked. This way, you can upgrade and customize your weapons to improve your overall performance. You can also play with friends, so you can play with them and have fun.
Many players face lag issues with this game, and if you face freezing issues while playing Modern Ops, you can either reboot your device or install a third-party lag remover.
Pros
Less laggy
Different Maps and guns
A team game of 5vs5
Cons
The graphic is not that good
---
ZombsRoyale.Io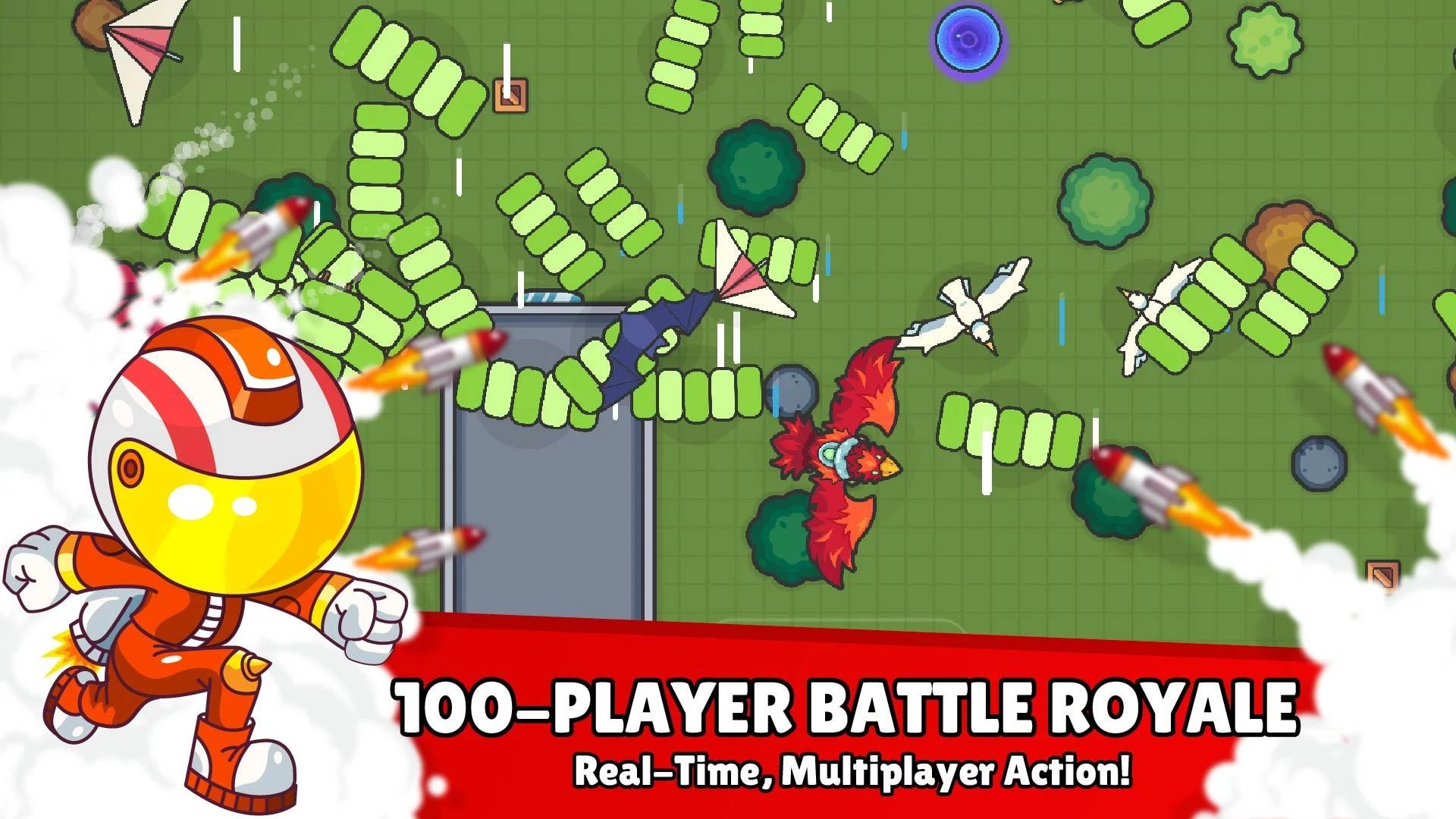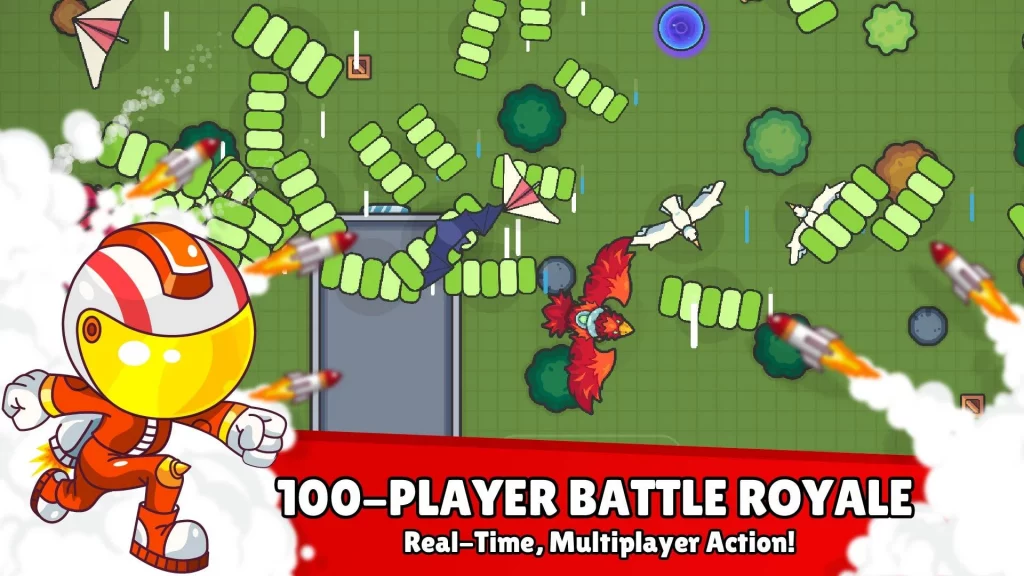 ZombsRoyale.Io is a popular 2D battle royale video game with up to 100 players in a match. The game is made by the American studio Endgame and was released in 2018 for iOS, Android, and web browsers. It is the latest in a series of competitive battle royale games. This time, you're a zombie, and the only way to survive is to survive the waves of the undead.
The best way to escape Zombie Royale is to avoid getting killed. You'll find that customizing your weapons is a great way to customize your character's appearance. Plus, it's free, which means you'll never run out of ammo.
Zombsroyale.io is designed to include other multiplayer modes such as Weapon Race, 50v50, Crystal Clash, and more. So this can be a great alternative to free fire if you like 2D games
Pros
Multiple game modes
1000 unique customizable characters
Daily and weekly rewards
Friends and clans 
Cons
The servers are way too laggy
---
Conclusion
After the ban of PUBG, Free Fire became the most-played battle royale game. But, after the ban on Free Fire, all the gamers are looking a little confused in search of the best free fire alternative. Also, one cannot download and check every game from the play store.
Our team has tried and tested various games and compiled this list. And don't worry, friends, just like the game PUBG, free fire will be back very soon. Till then, please keep visiting our blog. We will update this list once we find suitable games for this list.
Frequently Asked Questions (FAQs)
What are the best games like free fire?
In today's game market, you will find many games like Free Fire. But for a normal gamer, it takes a long time to try every available game. However, our team has resolved the issue and made a list of the best alternatives to Free Fire.
Will free fire make a comeback to India?
No one knows the answer to this question. We can only hope to be the best. And as per our speculations, Garena team will definitely look for an alternative way to re-enter the Indian sports market.
Why free fire was banned in India?
According to the report released by the Ministry of Home Affairs (MHA), the 54 Chinese apps that were banned are either cloned versions, or the apps are posing a threat to the privacy and security of the user.
The Indian government recognized that the ban was necessary because these apps "pose a threat to the security of the country" "could obtain a number of critical permissions" and "collect sensitive information about users."
What are the requirements for these free fire like games?
Every smartphone that supports free fire games, can run these games. So you don't need any additional requirements. You can easily play these games on your normal smartphone