Last Updated on September 18, 2023 by Sagar Kumar Sahu
Are you looking for some way to contact or call someone who has blocked you and your mobile number? Have you tried out all the possible ways and still not been able to contact them? Then stay with us, and we will help you to get out of this problem.
We all would have used the Call Blocking feature at least once on our phones to block any spammer or any person whom we do not want to be in touch with.
This feature is a big boon when we want to keep ourselves away from spammers, or cold callers for marketing of various companies, or anyone who constantly has been annoying through calls just because they have our numbers.
But sometimes, our loved ones block us for some personal reasons, or sometimes it also happens that the other person blocks our number by mistake. And to call them we have to first unblock our phone number on their mobile.
There are also sometimes situations come where you would be wanting to convey some message to a particular person but that person would have already blocked you for whatever reason, be it any petty family conflict or anything.
An important thing to consider
Remember one thing, before trying out these steps you must consider a point that repeatedly calling someone who has blocked your number could be viewed as harassing and may cause legal problems.
You should respect the privacy of that person and understand that if someone is trying to avoid you then there must be some personal reasons behind this blocking. So you should give them space if they do not wish to talk to you.
We have written this article to show some valid methods in case of a very emergency situation or need to reach out to someone who has mistakenly blocked your contact. You can just try out these ways and contact them easily. We are again repeating, it is always best to respect someone else's boundaries, give them some time and speak with respect.
Some good ways to call someone who has blocked you
In this blog post, we have tried to mention all the important ways that will help you call someone who has blocked you. And we are trying to include a lot more new cheats when our teams find one.
Tabular Form with Ratings (How effectively a method works)
| Method | Rating |
| --- | --- |
| Hide your caller ID before you call | 4.2⭐ |
| Use a different number to call someone who has blocked you | 3.8⭐ |
| Download a third-party app to call someone who has blocked you | 3.5⭐ |
| You can leave a voicemail | 4.0⭐ |
| Send messages on Social Media apps where they are most active | 4.5⭐ |
| Send them a Mail or make a Skype Call | 3.9⭐ |
1. Hide your caller ID before you call
Hiding your caller ID helps to mask your caller identity while calling the person who has blocked you. Your number will be displayed as "No caller ID". And your call recipient may not notice your number and there is a chance that you can be unblocked and received after 2-4 times of trying. Anytime you call using Hidden Caller ID, your contact's smartphone would not be able to detect your phone number, and your call will get connected.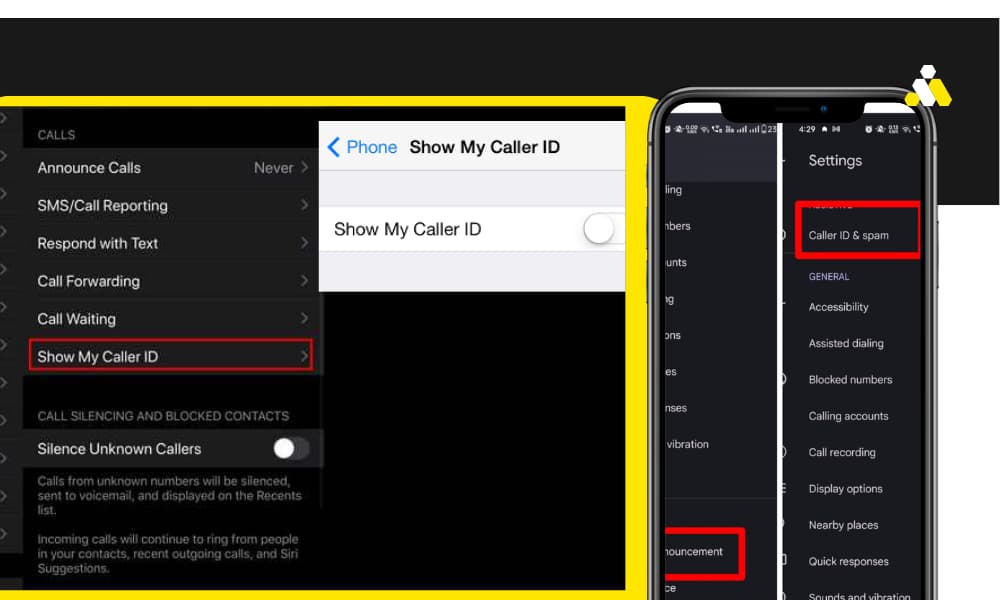 However, the process to hide your caller ID differs slightly in Android and iPhone
Starting with the Android first:
Open the Settings app from the drop-down or slider menu
Click on the 'Call Settings' option
Tap on the 'Additional Settings' option, and then further select the 'Caller ID' option.
Select the 'Hide Number' button and you are good to go.
And these settings may vary from phone to phone.
Different smartphone brands have different UI and setting options, so you can find a similar option in the Call Setting of your phone
Note: This feature won't work on your Android device if your carrier has disabled this feature.
Coming to iPhone:
Go to your 'Phone settings'
Now navigate to the 'Phone' section
Tap on the 'Show My Caller ID' option
Turn off that 'Show caller ID' option.
---
Note: Remove your details from the TrueCaller app
If your number and name are registered on Truecaller then you should try to remove them first. Try to erase all your information and details from the Truecaller app. If you do this, your call recipient will not be able to see your name when calling.
Remember you delete or change your name on Truecaller. If you simply remove the True Caller app from your mobile without deleting your details from the database, then things will not work and they can easily see your call details when you call them. If you don't know how to remove the details from the Truecaller app, follow the steps below: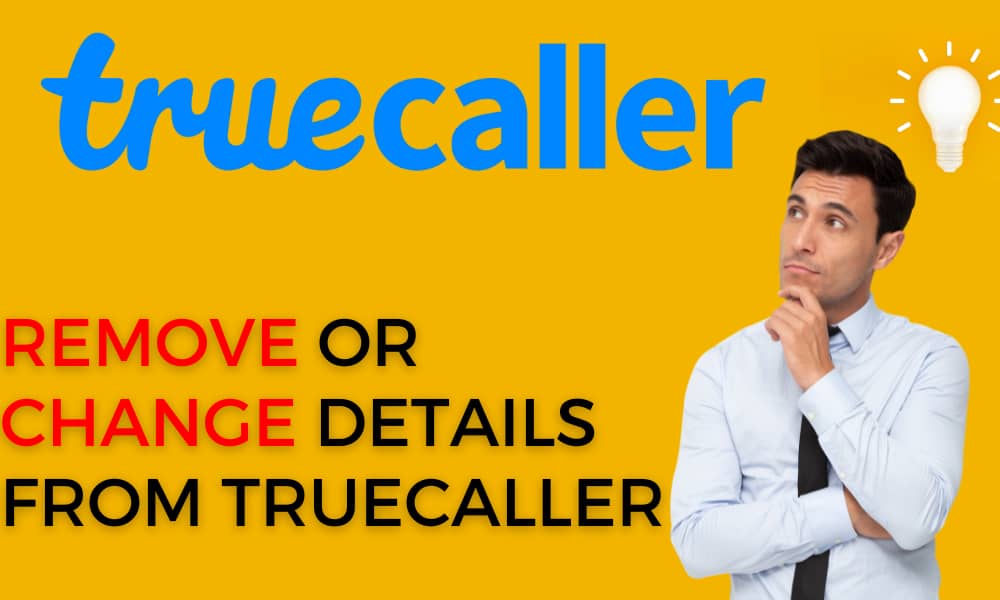 For both Android/iOS devices
Open the True Caller app
Tap on 3 vertical dots at the top right corner
Tap on the 'Setting'
Now go to the 'Privacy Centre
On the 'Privacy Center' window, slowly scroll down
Tap on the 'Deactivate' button to delete all your details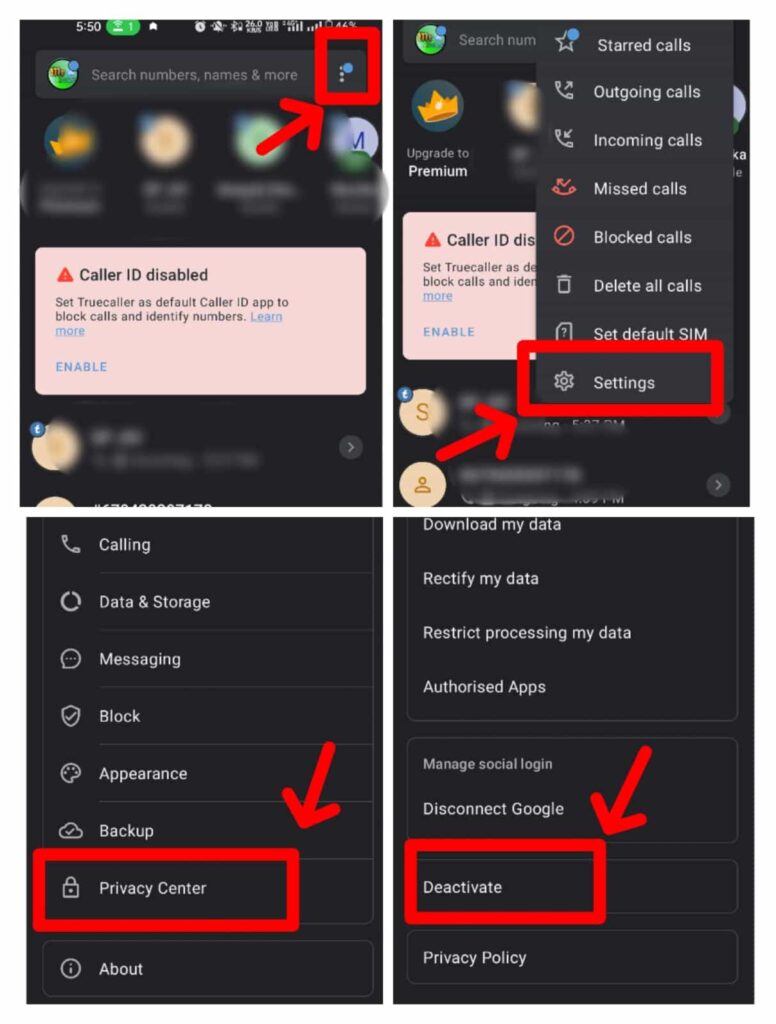 ---
2. Use a different number to call someone who has blocked you
The most simple thing you can do is try dialling the person who has blocked you from another number. If you have another number with you, then it's easy or you can dial that person from any of your friends or relatives' phones.
You can contact any mutual friend who is in regular contact with your him/her and ask them to contact your recipient and request that person to unblock you.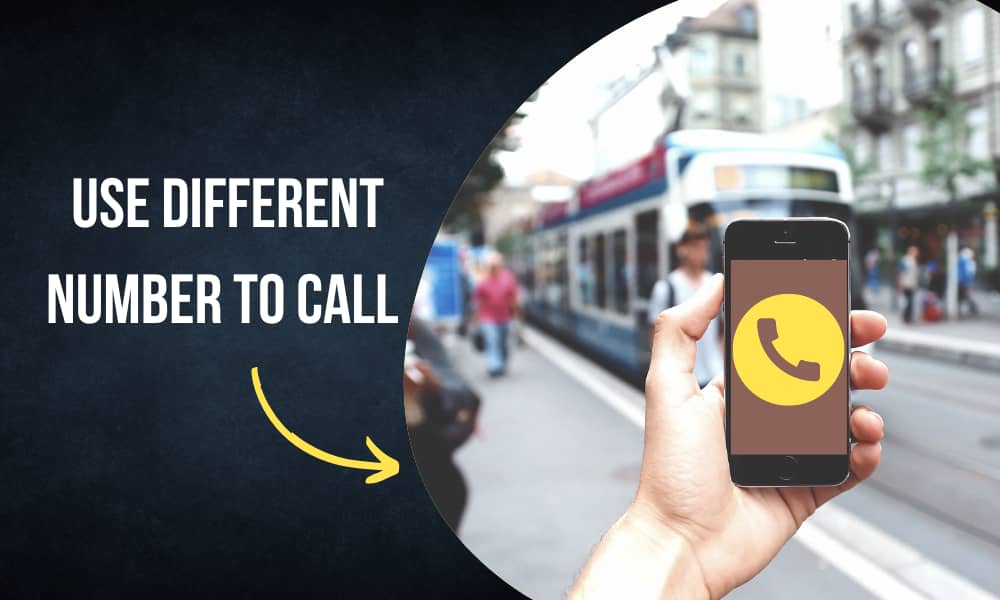 You can also contact the person's family members, and then request them to ask your recipient to contact you. You can give them any false reason for not being able to contact the person
If that also seems difficult to you, we still have a solution for you.
3. Download a third-party app to call someone who has blocked you
There are various apps available in Google PlayStore like 'Textme' or 'Phoner' that allow you to generate a random number using which you can call anyone using this random number. Using this random number you can call anyone you wish who is not even using that particular app. Moreover, the recipient would not be able to trace your number even.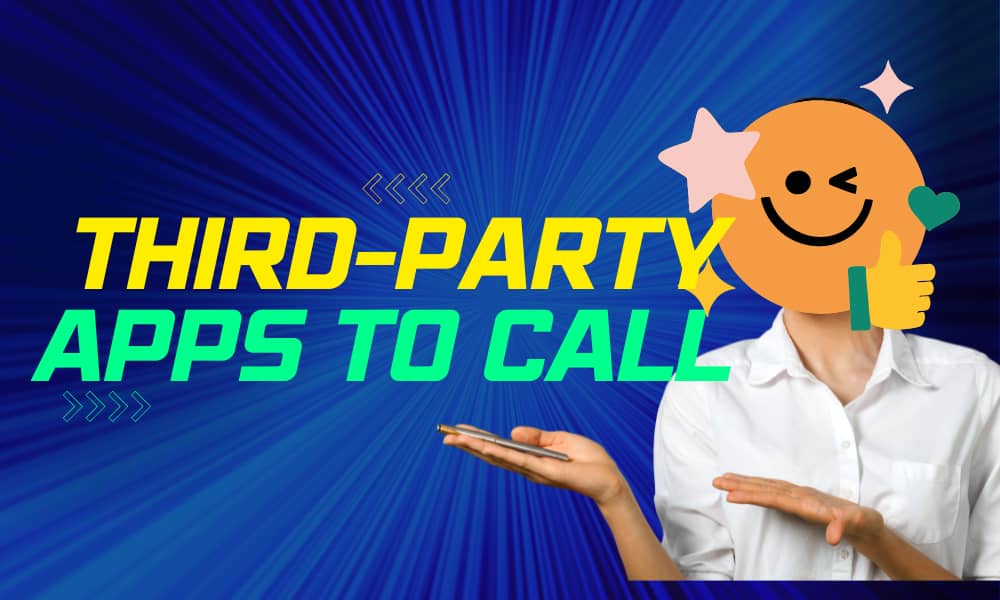 Both the apps "TextMe" and "Phoner" work fine in this regard. The free subscription of Textme allows you to call up to a fixed limited number of times which I guess would be enough to suffice your need. Or else, you can buy the subscription model if you wish to get unlimited access.
In this method, the area code would also be randomly generated leading to which the recipient wouldn't suspect.
4. You can leave a voicemail
If you are trying to contact someone who has blocked your number, you can try this method where you just need to send them a voicemail. After all, they can't block the voicemail 😂
When someone blocks your number, they usually try to cut off all ways to contact you. But they can never block your voicemails.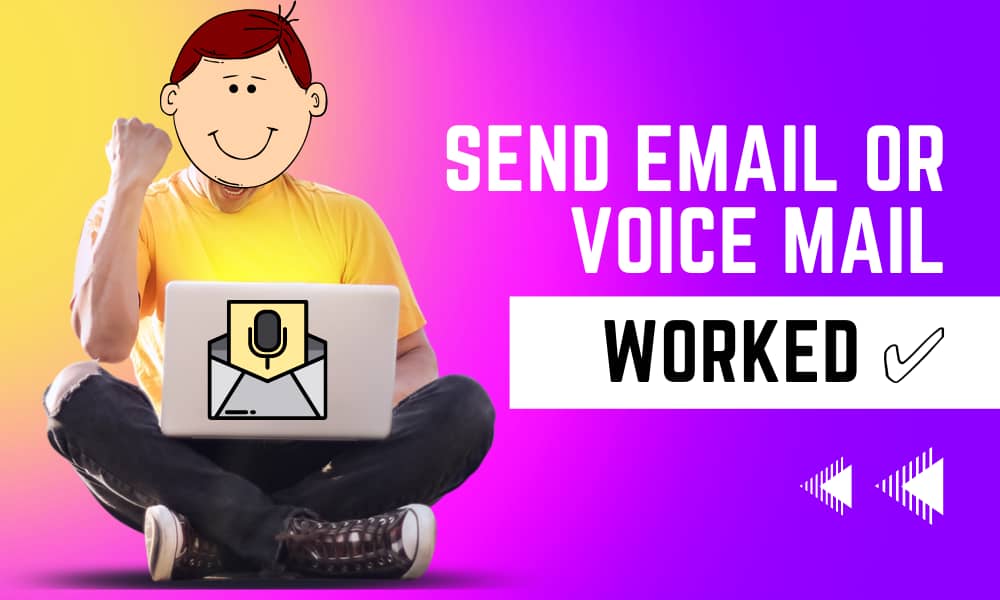 You can send voice mail using 3 important ways-
Using your phone's built-in voicemail system

Many smartphones in India have a built-in voicemail service using which you can send a voice message
Using a third-party voicemail app

There are several third-party voicemail apps in India that allow you to send and receive voicemails.
Using some voice message apps
5. Send messages on Social Media apps where they are most active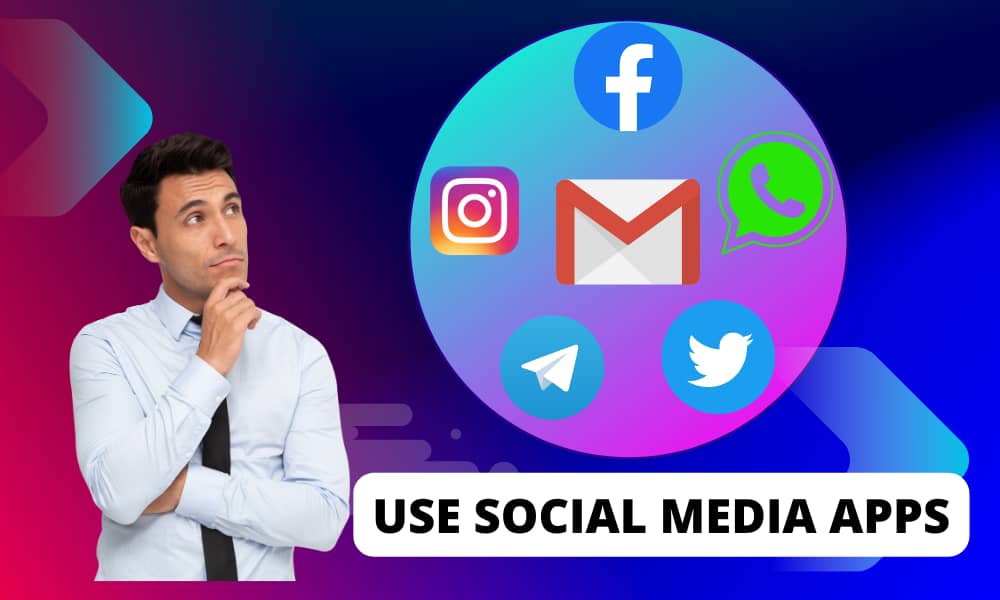 Another option is to send a message on their social media profiles where they are most active. It could be Facebook, Instagram, Twitter or Facebook Messenger. Don't message them immediately after blocking, rather wait for some time and then try using this method.
You can send a sincere apology message and be honest about your mistakes.
6. Send them a Mail or make a Skype Call
This method can be useful in the case where your WhatsApp number is also blocked and you are looking for how to call someone who has blocked you on WhatsApp.
If you have the email address of the person who has blocked you, sending them an email is a good option. You should keep your email respectful and professional and make sure you have a valid reason for reaching out by keeping your message short and to the point.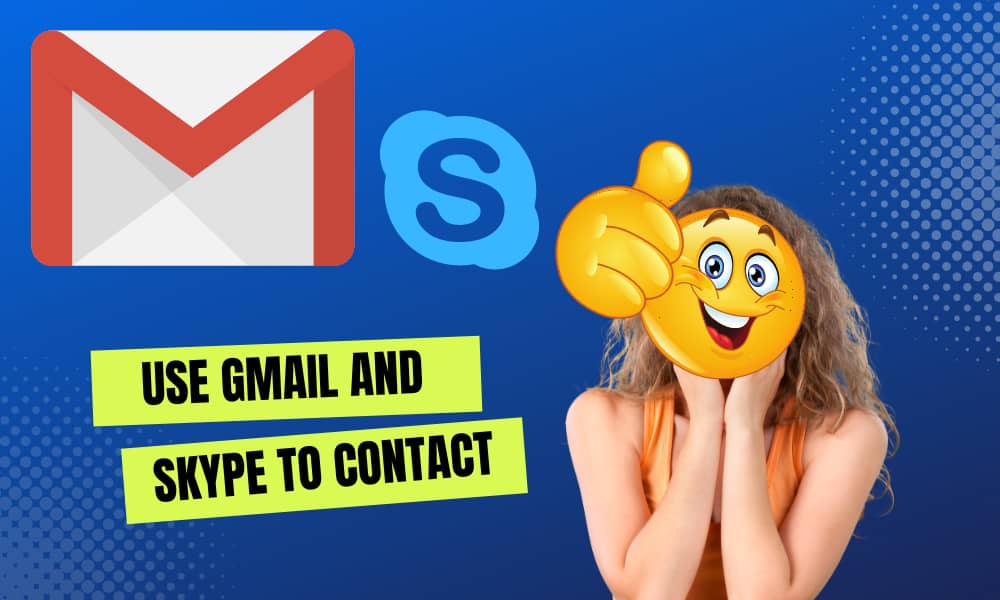 Another similar option could be making a Skype call. If you have the person's Skype username, you can call them via the Skype app.
Dial *67 before the number (Works in the US)
The *67 code will mask your own phone number and show up as a private number or an unknown number to the recipient. Before dialling the number you are willing to call, first dial *67 followed by the number of the recipient. For example: *67-0999999999
How to know if you are blocked by someone?
1. Your calls are never answered.
The reasons for this can be anything. But being blocked is one possible reason why your calls are not being answered.
2. After a single ring, you listen to a voicemail.
If you are blocked, you would not hear the regular ring pattern. You will only hear a single ring before getting diverted to the voicemail saying that the number is busy.
3. You will hear an Automated response without a single ring
If after calling, you hear the same automated response of "the subscriber is unavailable" every time, you may have been blocked by the recipient.
Wrapping it up
We have mentioned all the possible steps to bypass the call or call someone who has blocked you. We request everyone use these only for good reasons and refrain from using them to invade anyone's privacy. We don't support such behaviour. Hope this post will help you.
---
Please read the caution mentioned below
Is it legal to bypass the blocking of calls being imposed on you?
We are again repeating that using these methods to call someone who has made it very clear that they do not want to hear from you can be interpreted as harassment and could bring you into legal trouble. If also no legal action is taken against you, it is your moral and social duty to respect the privacy of the other person.
To make it very clear, we are not endorsing any such behaviour related to harassment and we urge all users to only use the methods when it's absolutely necessary during an emergency or for other compelling reasons. Please respect privacy.
We take no responsibility and we are not liable for the legal consequences of harassment or harassment-like behaviour.
---
Frequently asked questions(FAQs)
While making calls, you can choose to hide your caller ID from people that you wish to hide. This is completely legal in India. But make sure you respect someone's privacy if they don't want to hear from you.
How does *67 work?
Using *67 before dialling the number will mask your number and show you as an unknown number to the recipient.
Can I text anyone who has blocked me?
You can text but the person who has blocked won't receive your texts. Your texts won't get delivered.