Last Updated on July 28, 2023 by Sagar Kumar Sahu
How to get Jio call details or history – In one of the posts, we have already talked about how to get idea call details of any idea number. Now, let us jump to the favorite and most used telecom operator in India which is JIO. Let's know how to get call details in Jio easily
How to know the call details of your Jio number online without OTP?
You cannot get call details without OTP. If you want to know the call history of your friends, then you have to get an OTP message from that person. There is no way to do this, so either way, you have to use the OTP method to see the call details.
To know JIO call details without receiving any OTP you have to install the official My JIO app on your android smartphone and follow the procedure below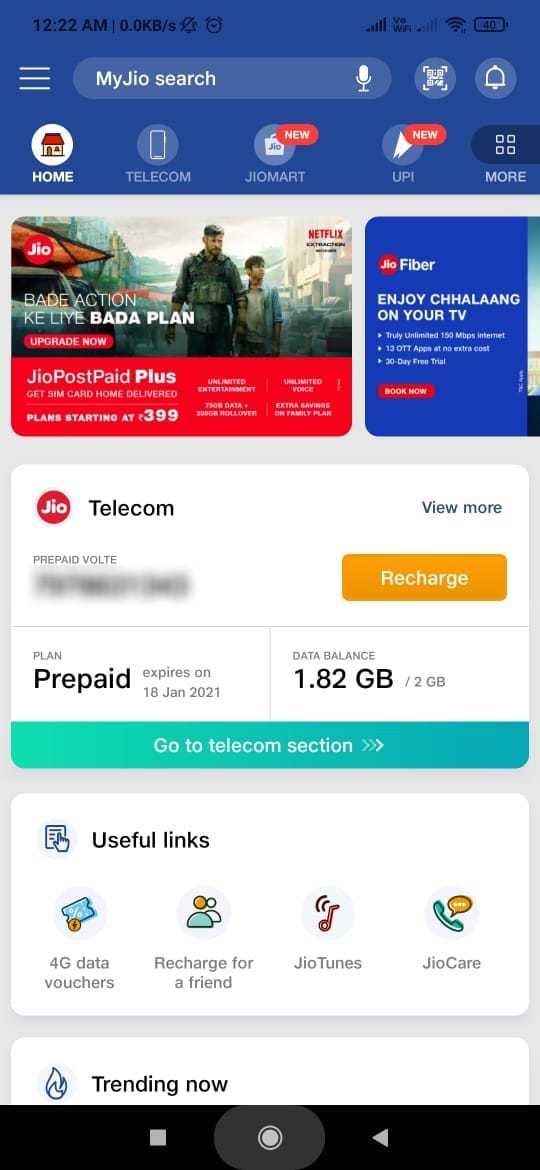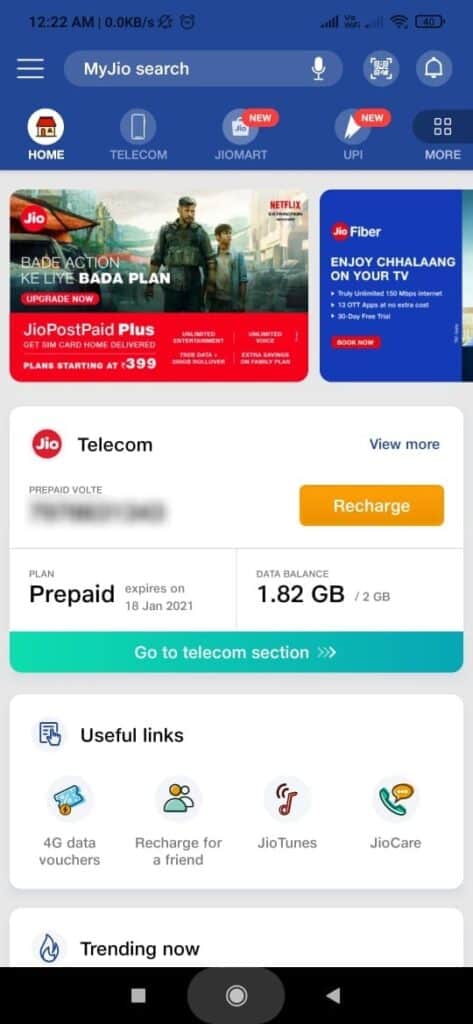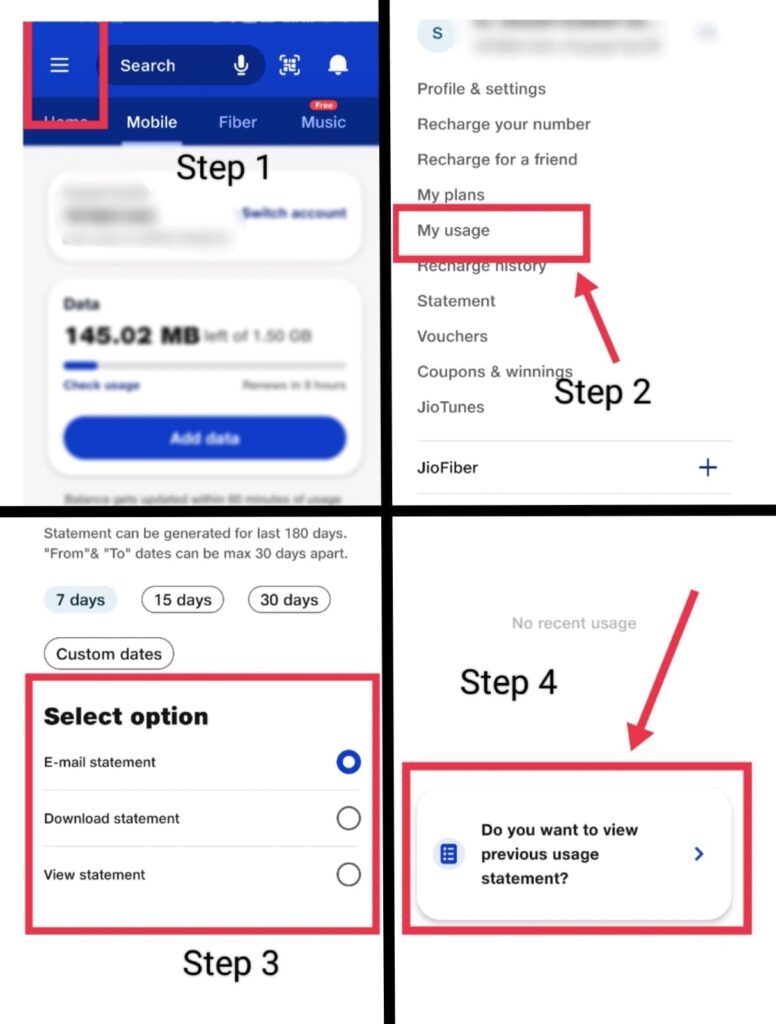 Install the official My JIO app
After installation, you will be asked to enter your JIO phone number to receive OTP
If the same SIM card is inserted in your phone whose number is given for OTP verification then you will be automatically logged into your MY JIO account.
On the other hand, if you want to use the JIO account of others on your phone, then you have to get OTP from that person
Log in to your account.
Tap on 3 horizontal bars at the top left corner of the app(Beside the Search bar)
Here you can see the "Statement" option. Select it
In the statement section, choose the "from" and"to"date.
The statement can be generated for the last 180 days.
You can see the call statements by using any of the three options – View statement, Email statement, and Download Statement
Select View statement to see the call details in the app itself.
Similarly, you can get the statements to your mail account by choosing the Email statement
Choose Download Statement to download the pdf format of the call details directly to your mobile
You can also see the Free Jio Internet Data Usage Statement using the MyJio app
JIO call details from its official website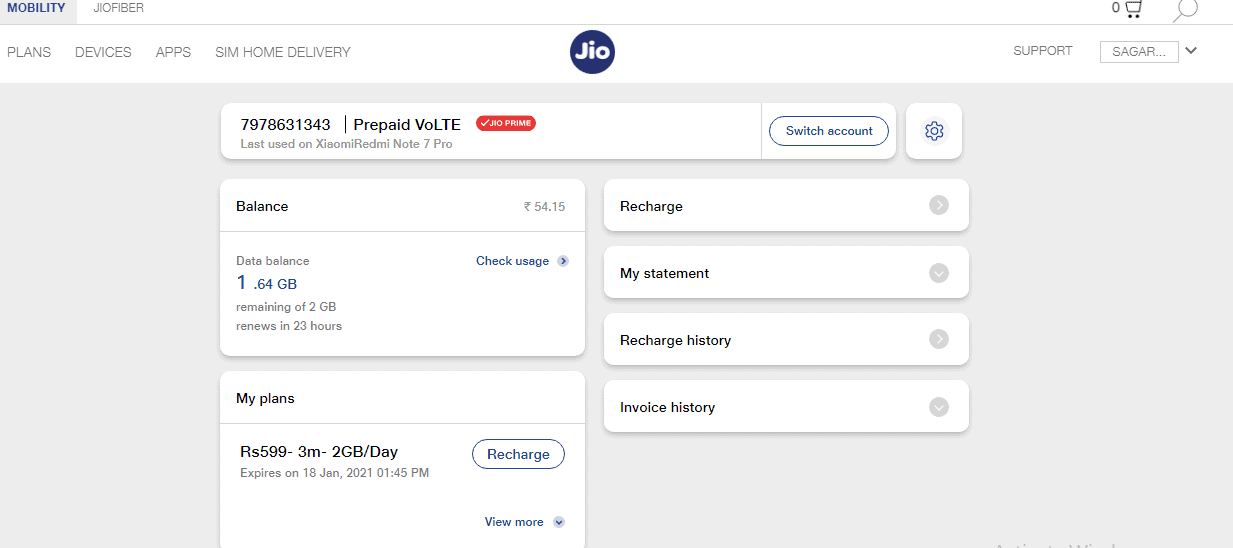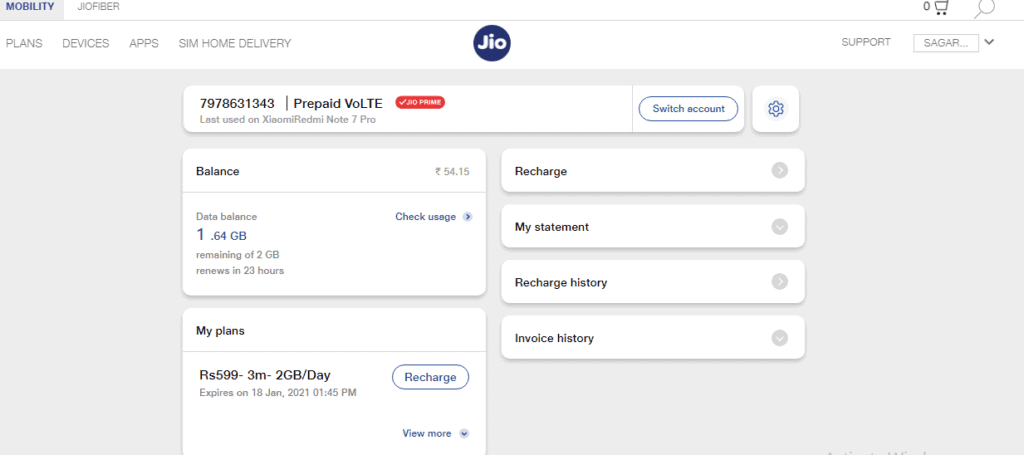 Visit the JIO official website
Click on Sign in
select Mobile out of 4 options (Mobile, JIOFi, JIO Fiber, JIOLink)
Enter your mobile number to receive OTP and get logged in.
Go to My statement present on the homepage
Select the "from" and"to"date.
Select one of the 3 given methods to get the JIO call details in pdf format.
JIO call details and SMS details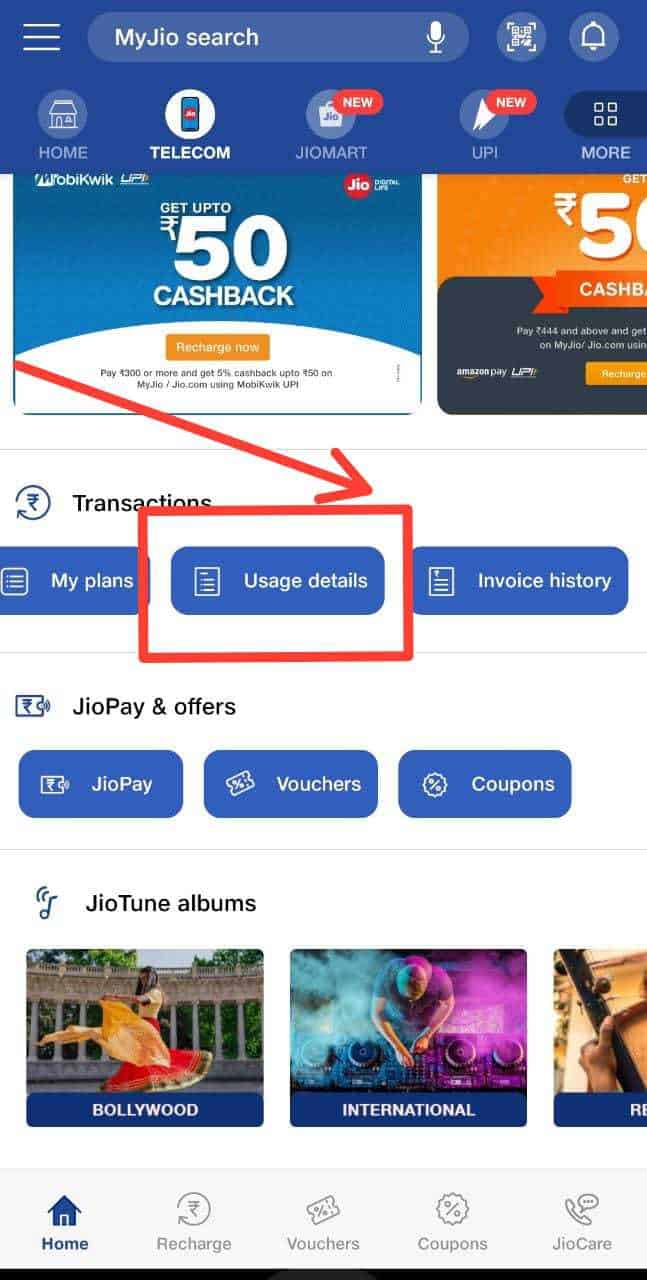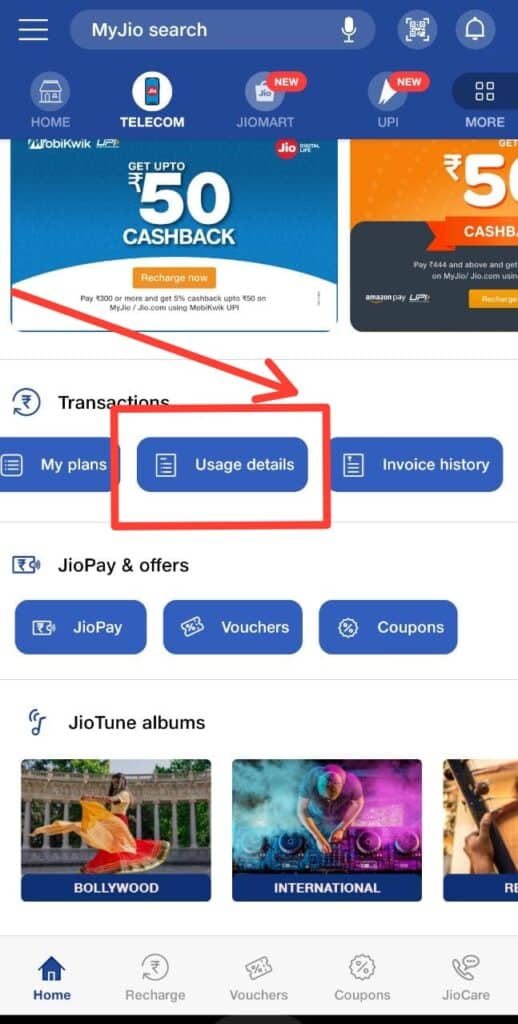 Go to My JIO app
On the homepage, you can see 3 horizontal bars near the search bar
Tap there and go to "MY USAGE"
On the next window, you get to see 3 options –
DATA
CALLS
SMS
Select CALLS to see the call details of JIO and select SMS to know your SMS history details
You can also get a detailed usage statement. To do this SCROLL DOWN and you will see an option like this – "Do you want to view a detailed usage statement?"
Contact JIO customer care – at 198
You can dial this JIO customer care number 198 to talk directly to the customer executive. Request them to give you the last call details of your number. Please try to give them the real reason why you want JIO call details.
So friends these are the 2 official methods to get the call details in your JIO mobile number. I won't suggest any 3rd party apps or any tricks get the call details.
Remember
I have seen many websites and videos claiming that an app will show you the call details. But let us tell you, there is no direct way to retrieve the incoming call details of any mobile number.
To do so, you have to either request JIO's last 5 call details from the JIO customer care executive or can approach the cybercrime and police station to get the incoming call details list. They just try to fool you. If you search call details on playstore, it will show you 100 such apps with fake ratings and reviews, but trust me, guys, all these apps are trying to trick you.
These apps are programmed with such an algorithm that whenever you try to get the call details by entering the credentials, that app will do nothing but get the details from your recent call log. And those data will be made available in PDF format. Or show results directly on their own app.
JIO call details using apps. An experiment with the fake apps
These apps neither do any magic nor show you any official call details. They show you the same data that your phone's recent contacts show. You can try it yourself to check the reality. You just download any such app from Google Playstore.
Open the app after installation. That app will ask permission for media, gallery, phonebook, contacts, and call logs. Try not to allow any permissions, or else all your details will be accessed by those apps and stored in their database.
Apart from this, there are some other categories that pretend to be real. Apps in this category strive to be smarter. They will ask for the country code, operator, location, name, and number and after entering all the details, they will redirect you to the official website of Jio and claim to show you the last 5 call details in Jio. So it is better that you stay away from these apps and use only official methods to get call details.
Wrapping it up
So friends do not trust these fraud apps and protect your data from being hacked by hackers. I hope you got the solution to your answer. Now you can easily get call details in the Jio number at any time easily.
As I said earlier, it is quite difficult to get the incoming call details of any number, but you can easily receive outgoing calls by following the above procedure. And one more thing to say, do you know that the Jio data loan offer is available now? You can know the option of this on our post, How to get Jio data loan?
If you find my post useful then please share it with your friends who want to get Jio call details. If you have any doubts don't forget to ask me in the comment section.