Last Updated on July 27, 2023 by Sagar Kumar Sahu
You are looking for a solution on how to use Hotstar for PC. Right?. Then you are at the perfect source to use Hotstar on PC. With the growing popularity of OTT platforms, a number of apps have started to feature quality content.
Earlier it was just Netflix, but now the options are many and this increased the competition to the next level. Looking at the growing tussle, Disney Hotstar decided to target the Indian audience and their needs.
Rise of Hotstar in the OTT Industry
In India, what are we obsessed about? Cricket, right?
Ticking this box, Disney Hotstar started its OTT journey and this strategy has proved to be successful. The cricketing journey of Hotstar started with featuring the enormously popular cricketing league Indian premier league (IPL).
It became easier for people to watch live matches even when away from home and TV. Gradually seeing this strategy succeed, Hotstar partnered with star sports to feature India's international matches.
Earlier the platform was just Hotstar. However, in 2020, it collaborated with the US-based platform Disney plus. Now Disney Hotstar has access to hundreds of movies and series including original content of Disney plus, Fox, HBO, and Showtime.
Hotstar is not just about matches, it has excellent quality content, web series, movies, and TV serials of stars plus like Mahabharata. Now it has started showing its own horizon of web series like criminal justice, hostage, city of Dreams, Aarya, etc.
Is Disney plus Hotstar worth it?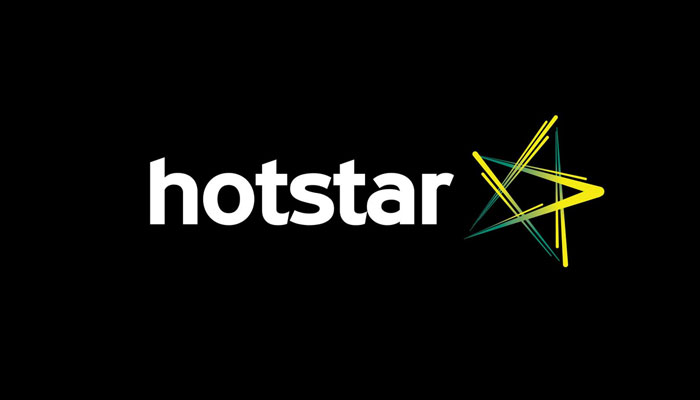 It stands between Netflix and Amazon Prime Video when it comes to pricing with Netflix being more costly and amazon prime being the least.
Mobile plan: Rs. 499 per year.

All content can be watched only on the phone and no more than one device can be logged in.
Maximum video quality 720p
Maximum audio quality: Stereo
Super plan: Rs. 899 per year

All content can be watched on a phone as well as on TV or PC.
No. Of devices that can be logged in 2
Maximum video quality: 1020 p
Maximum audio quality: Dolby 5.1
Premium plan: Rs. 1499 per year.

All content can be watched on a phone as well as on TV or PC.
No of devices that can be logged in: 4
Maximum video quality: 1020p
Maximum audio quality: Dolby 5.1
In addition to this, there are several more ways to get free Hotstar+disney. You can read a related blog post on our website to know the ways to get free Hotstar premium
Considering the plethora of diversified content that Disney Hotstar provides along with live sports streaming, the app is surely worth it. The price too isn't very high and pretty much affordable considering the benefits that are being offered at this price point.
With the cool content that Hotstar provides, a big screen would make binge-watching more fun, isn't it?
Watching Hotstar for PC
We have mentioned steps to watch the content of Hotstar on PC. But before that, you also need to know if your PC or laptop is eligible to download the Hotstar app.
Benefits of watching Hotstar on PC
The one and only benefit of using Hotstar on PC is you will get a better viewing experience. When it comes to watching videos or movies, PCs offer a much better viewing experience than other devices.
This is because PCs have larger screens that allow users to enjoy clearer and sharper video quality. In addition, PCs also have a better audio quality that enhances the user's experience.
Minimum System Requirements for Hotstar PC Installation
OS: Microsoft Windows 7 and above.
Processor: Intel or AMD Processor.
RAM: Your PC must have at least 4GB of RAM.
Storage: 5GB Free Disk Space.
You must be an Administrator on your PC.
Up-to-date graphics drivers from Microsoft or the chipset vendor.
Below are the mentioned steps to get Hotstar for PC and laptop
Accessing the Hotstar app through the Android emulator
Hotstar can actually be accessed on a computer or laptop with the online website of Hotstar. But the premium feels that we are used to watching on phone apps hits differently.
An Android emulator must be installed on the laptop to get that feeling or vibe while watching premium content. The process is simple and easy to operate too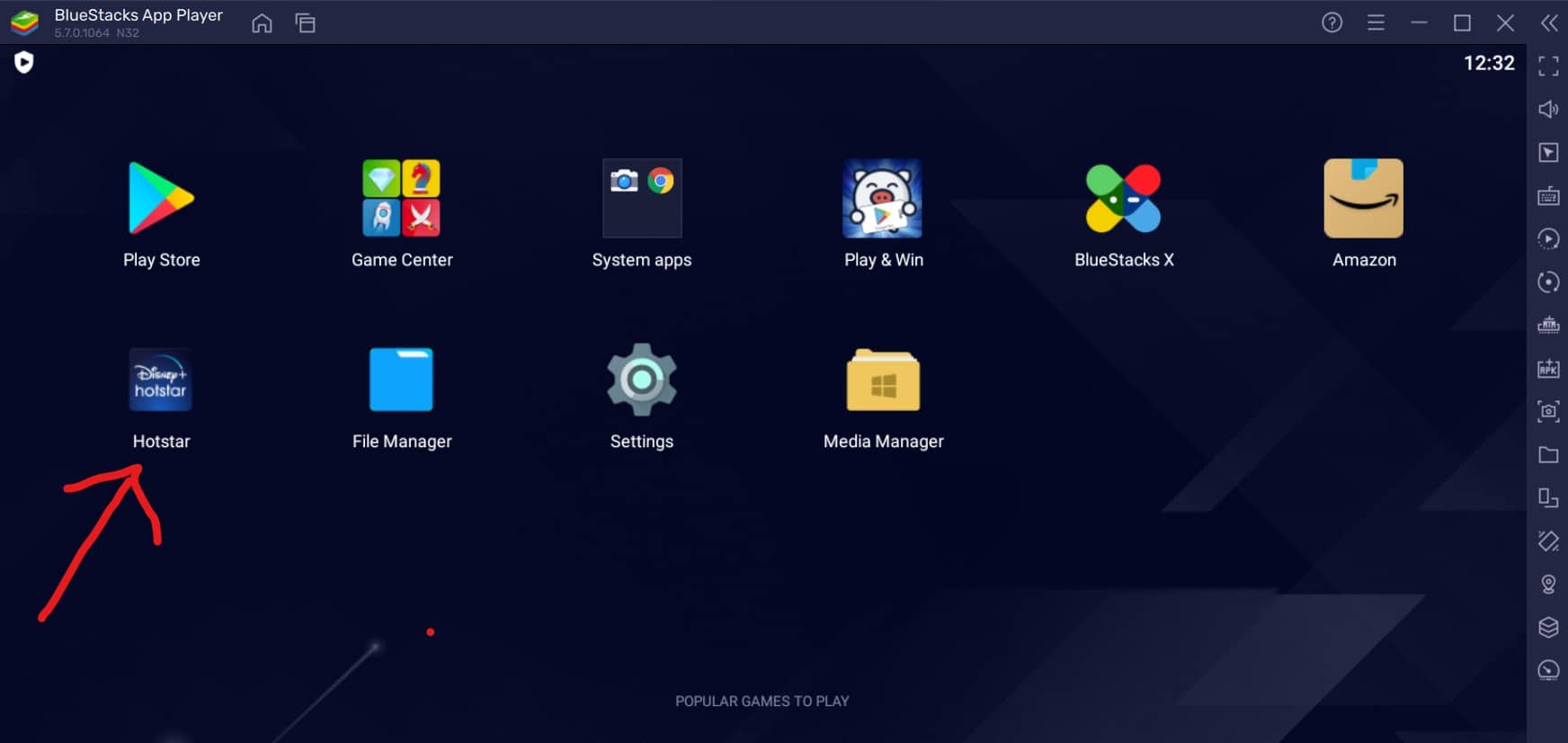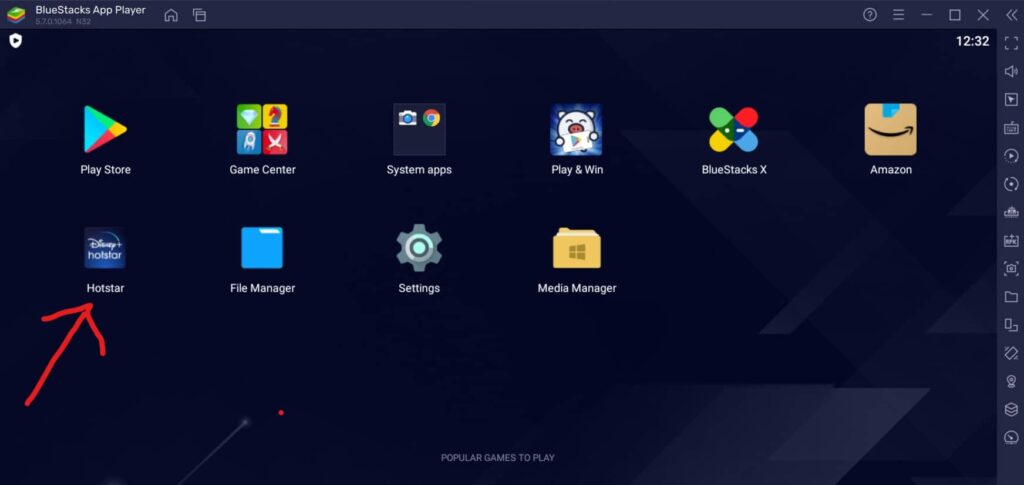 A question must have arisen, what is an Android emulator?
In layman's terms, it is software that was developed for the PC to run Android apps on the PC/laptop.
Disney Hotstar isn't an inbuilt app for Windows PC or MacBooks. So you'll need to use an Android emulator to run Hotstar for your PC. Using an Android emulator, the Disney+Hotstar app can be used on a PC, be it Mac or Windows PC/laptop.
The most commonly and safely used Android emulator is BlueStacks.
Open Google Chrome on your PC/laptop and search for BlueStacks in the search box
Once the Homepage of BlueStacks opens, there a download option can be seen.
Click on "Download" to start downloading.
It would take a couple of minutes to download the BlueStacks app as the file is a bit heavy.
Be sure to have strong internet for BlueStacks to work smoothly.
After installation, the agreement of the license and following instructions need to be agreed upon.
On Bluestacks various options will be provided on the screen, such as Play Store, Game center, system apps, play and win, etc. All these would be pre-installed in BlueStacks.
Of all the options, select the PlayStore to download Hotstar.
Further, signup with your email account.
Fill up other required formalities and credentials, like email address along with the password, to proceed further.
After entering all the information asked, the sign-in option is clicked.
You might also need to approve it by entering the OTP sent on the registered number or providing the approval from your device for double-factor authentication.
In the play store, search for Hotstar in the search box.
After seeing relevant results, install the app.
A couple of minutes and Hotstar is installed.
Once done, sign in using your account credentials.
Apart from BlueStacks, there are many other Android emulators of which LD player, Nox player, MeMu Play, and game loop are the most popular ones. The process remains the same as in BlueStacks.
So the general steps to install Hotstar for PC using any kind of emulator are as follows-
You'll have to find any Android emulator on Google Chrome
Go to the home page
Install it
And after installation
Find the playstore in the emulator.
On the playstore, search for Disney + Hotstar, exactly like we do on our mobile phones, and install it,
Now sign in using the registered number and email id.
That's it, now you can easily watch your favourite shows, and movies on Hotstar on a large display for your PC or Laptop
Hotstar for PC using the official website
Hotstar also has an online website that is similar to its app. So by using the website, you can easily use Hotstar on PC.
All you need to do is follow the steps given below-
Go to Google Chrome
Find the official website of Disney Hotstar:

https://www.hotstar.com/in

Register yourself or log in on that website.
Click on the 3 dots present on the top of your chrome browser.
Find the 'More tools' option and select it.
Click on "Create Shortcut".
Put the name of the Hotstar PC shortcut.
A shortcut app for Hotstar is created on your PC.
Now all the content can be watched on the PC or laptop as per the plan selected.
Screencasting phone screen on laptop
This is another way to watch the contents of Hotstar on a PC. The mobile phone screen can be cast on the laptop screen and this is called screen casting. Now follow the steps and cast your mobile screen on your PC.


Go to Settings on your phone
Now go to Apps
Tap on the Disney+ Hotstar icon
Then, tap on the Clear defaults.
Now, turn on the Screen Cast on your mobile
Now you have to turn on the screencast receiver on your PC. Let's know how to do this.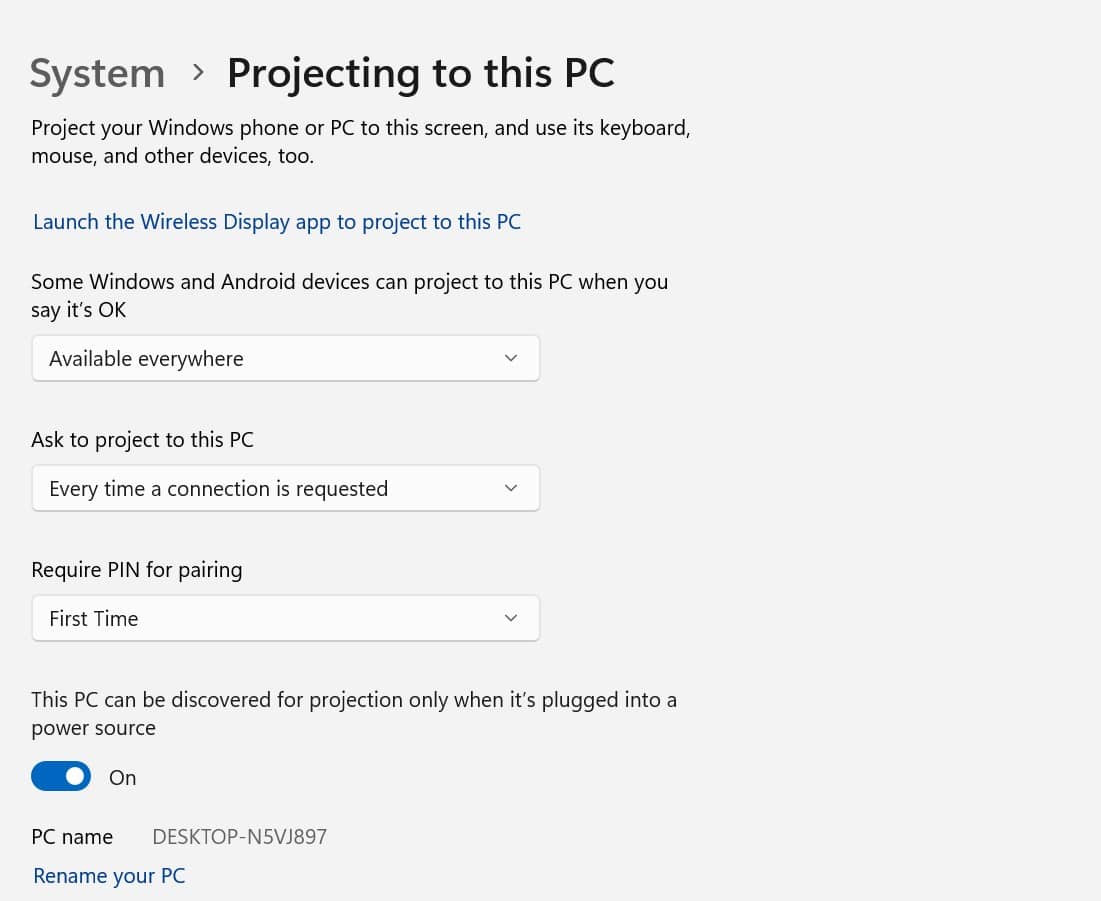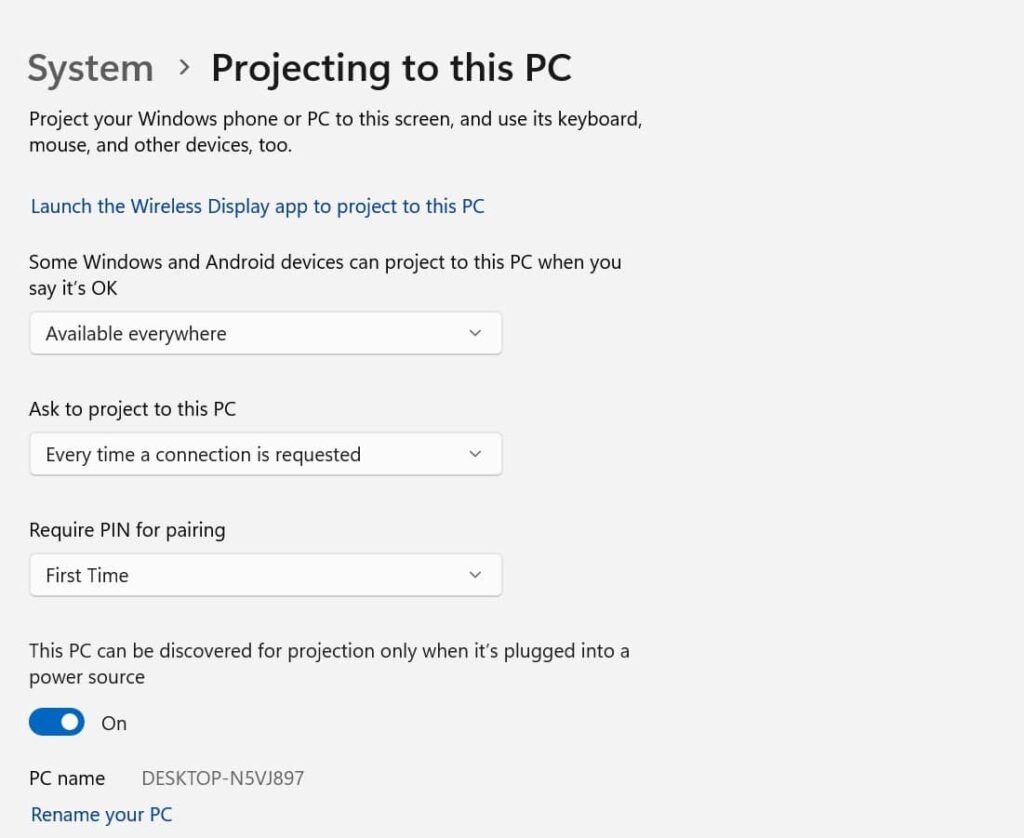 Go to the Settings of your PC
Now Select "System"
Switch to the "Projecting to this PC" tab
If your PC has not pre-installed the "Wireless display", you need to add it manually by clicking on the "Optional feature" link.
Once you click the link, you can see several additional features
Find and select the Wireless Display option from the list and then click install.
After this, you will see many more options on the screen
Change the first option to "Available Everywhere" and keep all other options the same as it is
This allows the screen of Android devices to connect to your computer wirelessly.
After doing all the above steps correctly, Click on "Launch the Connect app to project to this PC".
After this, your Android device will detect your PC, tap on the PC name and start sharing the screen to watch free Hotstar for PC.
Also Read – Software to transfer files from iPhone to PC
Wrapping it up
If you want to watch Hotstar on your PC, the above-mentioned methods are some ways to do it. We have shown you how to use an emulator and Android app screencast option to use Hotstar for PC.
Give one of these methods a try and let us know how it works for you. Do you have any other tips for using Hotstar on PC? Let us know in the comments!
Frequently asked questions
Is bluestacks safe to use?
Yes, BlueStacks is safe to use on Windows and Mac.
Is Hotstar available for download in Windows Store?
It is available on the Windows store but premium content won't work as the app development is in the early stages.