Last Updated on May 19, 2023 by Sagar Kumar Sahu
Today, everybody knows the rage of the PUBG(Players Unknown Battle Ground) game among Youngsters and of course in the Gaming community. This is the first battle royale game that has gained its fame in a very short span of time. The game with its unique concept and powerful game design became the most addictive mobile game. Earlier there were no such games like PUBG or similar battleground mobile games.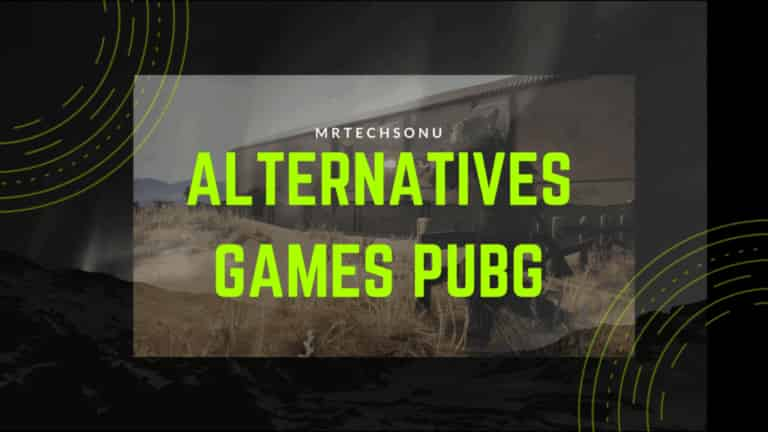 Nowadays we can see many other games that are similar to PUBG. Although the game is trendy now, sometimes it becomes quite boring. Moreover, not everyone prefers to stick around with one game for too long.
In addition, the ban on PUBG related games in India by the Government has triggered the worst situation for PUBG gamers. On that note, we have sorted out the 11 games like PUBG for Android for those players who seek mobile games with a similar PUBG kind of theme. So let us begin.
Some useful posts for you if you are a gamer and an active internet use
| Game Title | Our Game Rating |
| --- | --- |
| Call of Duty | 4.2⭐ |
| Garena Free Fire | 4.1⭐ |
| Cyber Hunter | 3.8⭐ |
| Survivor Royale | 3.6⭐ |
| Hopeless Land: Fight for Survival | 3.7⭐ |
| Knives Out | 4.0⭐ |
| Battle Prime | 3.5⭐ |
| World War Heroes: WW2 FPS | 4.4⭐ |
| Infinity Ops: Online FPS | 4.2⭐ |
| Modern Ops – Online FPS | 4.1⭐ |
| Fortnite | 4.3⭐ |
| Modern Combat 5: eSports FPS | 4.5⭐ |
You can use VPN for PUBG to play this game by changing the server to different countries.
Compatibility – Android, iOS, PC, PS, Xbox
My personal favourite game on this list is a game that's been the talk of the gaming world lot recently which is Call of Duty or COD mobile.
In my unbiased opinion, I would say Call of Duty mobile is one of the greatest shooting games like pubg for Android and iOS users of all time. You can see many live streaming videos on youtube that were made on the game.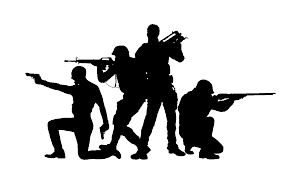 Like PUBG, COD has so many different game modes. You will get modes like Team Death Match, you have captured the Flag mode and Zombie mode.
What I like the most are its beautiful Maps. I've never seen such an eye-catching map in any battle royale game. Its unique classes that you can choose between before a match starts, gliding realistic weapon mechanics, and great vehicle mechanics.
| Pros | Cons |
| --- | --- |
| Different Game modes and Maps | The matchmaking system is not up to the mark |
| Lag-free Game | The gaming community is lower than PUBG |
| Awesome graphics with superb mechanics | |
| Best FPS game | |
| Compatible with both high-tier and budget devices | |
Compatibility – PC, Xbox, PS, iOS, Android
Continuing on another mobile battle royale game that is arguably one of the most popular games right now is a game called Garena free fire.
This is not the budget version of PUBG. Although it's very comparable to PUBG in many different aspects.
It's a highly competitive mobile battle royale and big streamers are also playing it now. I can say this game is a lot different from PUBG in many aspects.
There are only 50 people in a regular match and matches take 10 minutes on average as opposed to almost 30 for PUBG matches. So it has more intense matches and different characters you can play similar to PUBG.
Now each update is bringing out recently a lot of different smaller features with new game modes like toxic zone, rush hour, and clash squad.
Custom rooms, changing maps, monster trucks from airdrops, and tons of different unique in-game items are also rolled out on a regular basis.
So this can be a game of the best games like PUBG for Android in my opinion but let me know in a comment what you think of this game. I'm curious in hearing your opinions
| Pros | Cons |
| --- | --- |
| Fast and Lite gameplay | Requires high storage space |
| Create squads of 4 players | Sometimes ping problems, |
| Smooth graphics and Easy controls | |
| New Weapon is added in every update | |
Compatibility – Android, iOS, PC
Hunter cyber hunter is unique because it's a kind of combination of PUBG mobile &fortnight mobile into one game.
You have a lot more movement options and this is why they call it the next generation of battle royale games.
If you like parkour this game has it climbing up walls, gliding from the top of tall buildings, and mountains, and rolling your character to dodge enemies alongside a big underground element.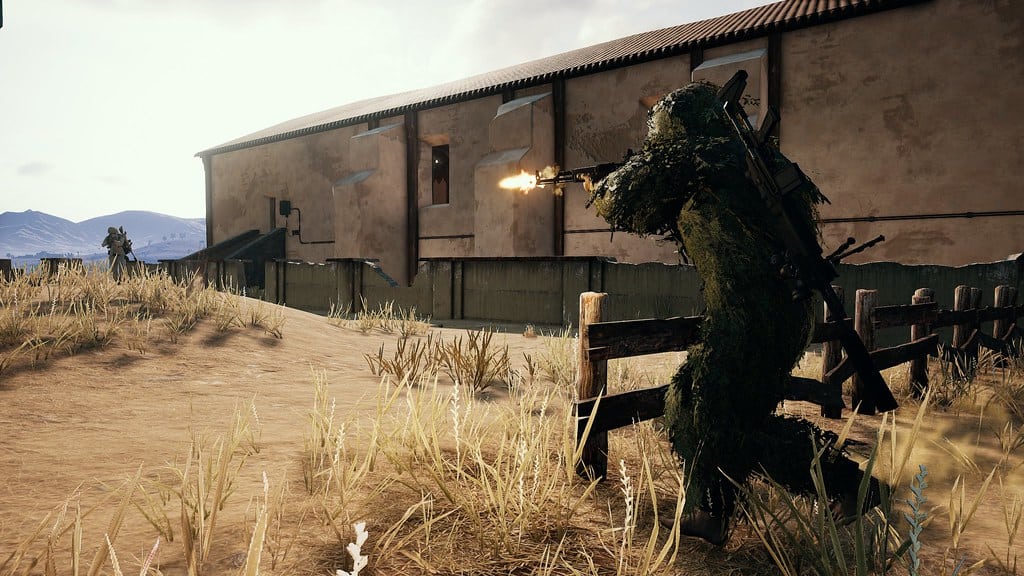 A key feature of this game is quantum cubes that can be used to craft different tactical devices like camouflage ability and physical barriers.
This game has a lot of cool features and that will definitely take some time to get used to because it has a very different gameplay interface as compared to PUBG Mobile.
But once you get them down you may really enjoy it. It is probably one of the best games on this list
| Pros | Cons |
| --- | --- |
| Game with Sci-fi interface | The game sometimes crashes unexpectedly |
| Beautiful vehicles and guns | No varieties of MAP |
| Cartoon-ish graphics | |
| Variety of cool skins | |
Survivor Royale
Compatibility – Android, iOS, PC
So to start things off the sixth game we're going to dive into is none other than Survivor Royale.
I don't know if you have heard of this name or not but what I do know is the fact that this is one of the solid Battle Royale games.
My best description of this is it's a more budget version of PUBG. Of course, the graphics are not going to be as good as PUBG. It's arguably not going to perform like PUBG but maybe it's something you can try out if you're experiencing a lot of lag.
It has a lot of similar weapons and similar controls and it even has a pan-like PUBG mobile. The only major differences for the layout of the UI itself, the map, and things like vehicles.
There are some pretty cool vehicles and I'd say this game puts a heavier emphasis on fights in the water with better ships and more water throughout the map. I can say that this is one of the games like PUBG
| Pros | Cons |
| --- | --- |
| Impressive end-to-end graphics | Contains Ads |
| Controls like PUBG | Not compatible with old devices |
| The gameplay is similar to PUBG | |
| A huge array of weapons | |
| Night battles | |
Hopeless Land: Fight for Survival
Compatibility – Android, iOS
It's time to talk about another big mobile battle royale game for iOS and Android called Hopeless Land: Fights for Survival.
In this game, you will face 121 players and an intense battle royale match in hopeless lands. It's got a heavy Asian influence with its map tool design and you have a lot of really cool features such as nice gameplay mechanics, good controls, and pretty cool vehicles to control such as helicopters and other things.
The nice thing about hopeless lands is the developers really stressed making this game available for all types of devices.
So maybe you are watching this and you can't even play Survival Royale or crossfire legends because you keep getting lag issues in those games. Well, this game is probably your best bet at getting a game that actually works lag-free on your device. So download it and try it once out to experience the awesome gameplay.
| Pros | Cons |
| --- | --- |
| Can play up to 120 players | No frequent updates |
| No need for high-end devices | Bugs present |
| Cool vehicles to control | |
| Great graphics and sound effects | |
Compatibility – Android, iOS, PC
Another massively popular game we have yet to talk about is a game called knives out.
I really don't know how else to describe this game other than it being super similar to Hopeless Land: fight for Survival which we mentioned earlier.
It was developed at the same time as the fight for survival.
However, I found it's got better graphics than the previous one. You will have a lot of the same characteristics as PUBG mobile such as similar weapons, physics, vehicle physics controls, and other items.
This game also has other unique game modes that would be worthy of mentioning. There are a sniper battle game mode, team fights, and my personal favourite 50 Vs 50 which is I believe a unique trait to this game.
So I would recommend downloading it if you really want to play games like PUBG. If you're wanting to try something completely different then download this game and try it out.
| Pros | Cons |
| --- | --- |
| The closest alternative to PUBG | Sometimes some minor glitches are observed |
| Unique gameplay locations | |
| Amazing graphics and smooth gameplay | |
| A greater degree of customization | |
| Good collection of weapons | |
Additional help for PUBG and free fire lovers😜:
If you want to get free redeem codes then we have collected a bunch of tricks for free google play redeem code. You can then use them to purchase PUBG UC and Free Fire diamond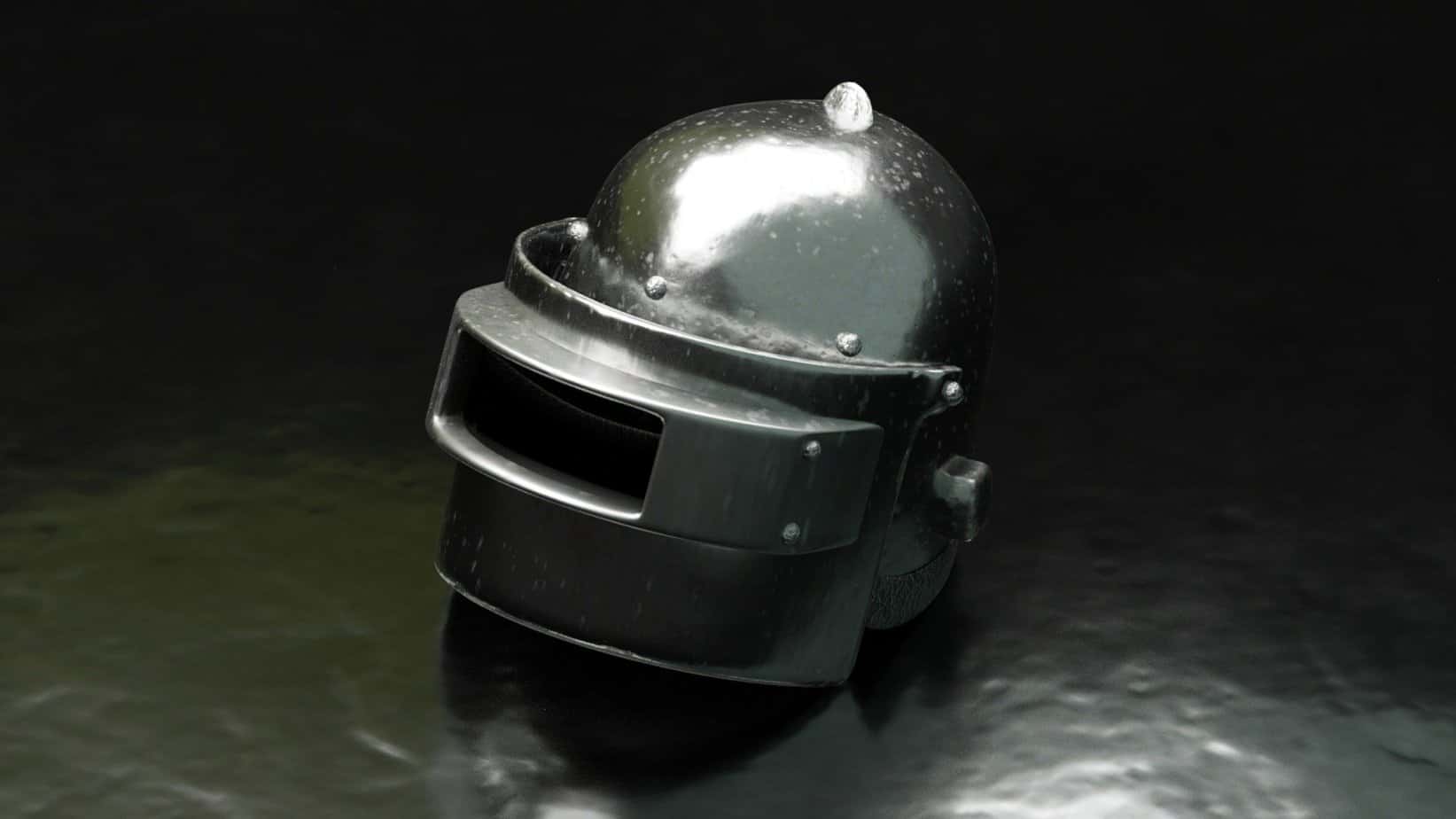 Compatibility – Android, iOS
After releasing the game PUBG mobile, which has changed the industry of action games, every gamer now looks for more games like PUBG for android
Battle Prime is one such game that can be played easily in place of PUBG. With over 10M+ downloads, this game has all the basic to pro features including new maps, new weapons, new game modes, and with photo-realistic graphics, detailed heroes, weapons, and maps on the top device
For the Graphics part, I must say it is well equipped with console-level graphics and cool animations to keep the players involved in the game.
Like PUBG, with every increase in level victory in battle pass, you will get exclusive rewards
This is probably one of the best TPP games like pubg for Android. And obviously, it can be perfectly fitted into the list of top PUBG-like games. Whenever time permits, this game has kept me coming back daily for a few rounds. I would compare it a lot to Call of Duty Mobile and suggest you try it once.
| Pros | Cons |
| --- | --- |
| Players with unique tactics and playstyles | Premium access to better skins |
| Victory gets you closer to new rewards | Only premium can upgrade your weapons faster |
| Photo-realistic graphics | |
| Very fun gunplay | |
| Good collection of weapons | |

World War Heroes: WW2 FPS
Compatibility – Android, iOS, PC
World war heroes is a good historic-themed FPS game. I felt like playing a PC game, where Heroes and General characters are really awesome, which I like.
The game concept is quite simple as its name where battle players from around the globe will get prepared for the WWII-era online fight.
You need to destroy the enemies and keep away from vicious tank battles within the middle of Berlin and other cities.
Like PUBG Mobile here also you can participate in groups, fight in battles, plant bombs and defend them.
That is one of the best FPS games I have ever played on mobile. The gameplay is smooth, the controls are easy
There are a bunch of weapons and characters to select from, it is a superb online battle game after PUBG
However, definitely play to win when you attain level 20. It places you on servers with individuals who are at war at a higher stage with better weapons.
So if you want to experience the gameplay of both war-type and PUBG type games, I highly suggest you give it a shot.
| Pros | Cons |
| --- | --- |
| Team Deathmatch | Many present-day demanding features are missing |
| Bomb mode | Little bugs |
| One-life battle | |
| Amazing and optimized graphics | |
| Controls are very responsive | |
Infinity Ops: Online FPS
Compatibility – Android, iOS, PC
Infinity Ops is an action-packed FPS sci-fi-based shooter game like pubg online for Android.
This will be a superb alternative to PUBG because it mimics the battle royale experience to a fairly good extent
Infinity Ops is designed full of extraordinary features. You can create your own clan and invite other users to join.
You can see a variety of weapons in the game with their own unique properties.
What I feel is special about this game is its material and objects interaction,
where low gravity makes players jump far and universal gravity affects the running speed!
Along with 3D graphics, you can use jetpacks for flight. Same as PUBG, this game also offers many Gaming modes like Team Deathmatch, Deathmatch, Hardcore, and Custom games. It is one of the best PUBG like games in the mobile game market
I would say this is a very good option if you are looking for an alternative to PUBG for Android
| Pros | Cons |
| --- | --- |
| Action-packed Sci-fi game | The sound effects are not that good |
| Variety of weapons | Too many ads |
| 3D graphics and fun gameplay | |
| Many Game modes | |
| Controls are very responsive | |
Modern Ops – Online FPS
Compatibility – Android, iOS
Modern Ops is relatively new and not that popular but if you're looking for something fresh and brand new in the world of online games like Free Fire and PUBG, this is the one to try. Its name is similar to the name of the previously listed game Infinity Ops.
Like every one of the other games like PUBG on this list, Vast Survival is a multiplayer action and adventure game with high-end 3D visuals. Modern Ops is another 3D FPS game like PUBG with never-ending fire and shooting action. This is a great and addictive game like PUBG for Android.
Get to know players from all over the world where you can play against players from all over the world by Joining the team battles. You can see many new enemies kill strategies like drone strikes, sentry guns, and even rocket launchers to make your strategy unique.
I found it a great and addictive game. It is just like COD and LESS LAGGY. A must-download for all the players who want a less to no-lag game.
Trust me you will fall in love with it when you will experience its amazing graphics, gameplay, good control, good-looking weapons, and all the different maps
You should try out this game if you really want to play games like PUBG or looking for a better alternative to PUBG.
| Pros | Cons |
| --- | --- |
| Less laggy | The graphic is not that good |
| Different Maps and guns | |
| A team game of 5vs5 | |
Also Know – How to see Instagram stories secretly
Compatibility – Android, Mac, Windows
Fortnite was ranked 10th position in our list, it's so because it is neither available for iOS users nor present on the Play Store.
Although it can be downloaded from other online sources in APK format, its 8GB of storage makes it a big no for Indian gamers to download.
One good point to consider is that Fortnite can also be played on Android mobile players to compete with PC and console players. In addition, the game is cross-platform.
The game is a very unique Battle Royal game and can be a good alternative to PUBG for Android. There are some features and elements that make the game more immortal and enjoyable. The installation process is rather smooth and you can learn how to install Fortnite on Android from Play Store without our guide.
In addition, Fortnite can be easily played on those running Android 8 or higher with a minimum of 4 GB of RAM.
In terms of gameplay, Fortnite should be a game like PUBG for Android and iOS that is very similar to PUBG Mobile in most aspects.
Like PUBG M you can see 4 gaming modes that are 100-Player-
Battle Royal
Party Royale
Creative and
Save the World
One of the major similarities is the party which can be related to Cheer Park of PUBG Mobile. Apart from all these similarities, one added creative feature is to build your own island and clans.
| Pros | Cons |
| --- | --- |
| You can build your own island and clans. | Not Available in PlayStore or Apple Store |
| It also has a mode similar to Cheer Park in Pubg | Its size is about 8 GB |
| High-quality graphics | |
| Very a unique Battle Royal game | |
Modern Combat 5: eSports FPS
Compatibility – Android, iOS, PC
The game was developed by the famous company Gameloft. They have tried to ensure that everything is made great. And when it comes to the battlefield, they know the deal.
The story, gameplay, graphics, and controls all are very good and undoubtedly can be listed in the games like PUBG for Android.
Modern Combat 5 is known as one of the most enjoyable games on the FPS shooting games list.
This one is like a synonym for awesome in gameplay. It has a challenging storyline with all realistic features, the multiplayer is also nice.
You have different game modes or you can say playstyles like Assault, Heavy, Recon, Sniper, Support, Bounty Hunter, Sapper, X1-Morph, or Kommander.
This game provides you with a feature to master specific skills by earning and spending Skill Points. Modern Combat 5 can be worth a hit, especially if you like sniper games
It's stunning graphics and awesome gameplay make the overall game worth getting 5-star, though it will take time to master the controls, it is still decent enough. However, I found Maps are kinda small. This makes the experience not that good.
Well, overall it is a good game and all. Especially the graphics are better than the older modern combat games and that too for free.
| Pros | Cons |
| --- | --- |
| Very good Graphics | Controls are hard |
| Variety of modes and maps | Small maps |
| Story mode is available | |
| It has an auto-aiming feature | |
Wrapping it Up
So, friends, these are some of the best games like PUBG(with extra features) for Android or the best alternatives to PUBG that every Battle Royale fan must have on their smartphone. Although you can see many such battle royale games like PUBG in the mobile gaming industry, you have to choose and find the correct game for you.
As far as I know, this list of games like PUBG for Android is enough to resolve your queries. And if you are aware of any other such games please mention them in the comment below. We would like to include those games too in our list.
Frequently Asked Questions (FAQs)
Is PUBG World No 1 game?
Yes, we can say that PUBG is the No.1 game in India
Are there any games like PUBG?
Yes, we have mentioned all the games that are similar to PUBG
Which is the best game like BGMI?
Currently Free Fire Maz is the best game like BGMI in India
What is the new game like PUBG?