Last Updated on September 25, 2023 by Sagar Kumar Sahu
If you are looking for some ways to get a free AltBalaji subscription or asking queries like how to watch ALT Balaji free, there here we are to answer your questions. Once in a while surely you would have come across a phase where you got that urge to watch a webseries on the weekend but it is available on a platform for which you don't have any subscription. This has happened to all of us at some point.
With the increasing number of content available on different platforms, having a subscription to all the platforms is practically implausible for middle-class people like you and me.
In this blog post, we will be discussing one such platform. You would have heard about it obviously. You might also have searched for ways to watch top-rated web series for free like Apaharan, Broken but Beautiful or CodeM, and many more.
We are talking about none other than Alt Balaji. If you are here looking for ways to get a free ALT Balaji subscription, you have landed in the right place.
Compared to competing streaming services like Amazon Prime, Netflix, and Hotstar, ALT Balaji's pricing is more attractive because of its limited content.
About AltBalaji
ALTBalaji founded by Balaji Telefilms Limited was launched on 16 April 2017 and is an OTT platform that works on a subscription model. By 31st March 2022, Alt Balaji sold almost 3.88 million subscriptions. It even vows to offer 250+ hours of original and high-quality content to its subscribers across the country.
When it comes to regional shows, ALTBalaji also offers it in Hindi, Bengali, Marathi, Punjabi, Tamil, and others.
If you are wondering, among all the big names like Amazon Prime, Hotstar, and Netflix, Voot, why to choose ALT Balaji, then here are the perks of it.
Check our new Post:
Methods to get a free AltBalaji subscription
Tabular Form with Ratings (How effectively a method works)
| Trick | Rating of the trick |
| --- | --- |
| Secret Trick to get a free ALTBalaji subscription | 4.0⭐ |
| AltBalaji free content on Jiocinema | 3.5⭐ |
| Free AltBalaji subscription for a Vi user | 3.8⭐ |
| How Airtel users can get Free AltBalaji (Expired) | N/A |
| Get 1 Month AltBalaji Subscription Free From Flipkart | 3.7⭐ |
| ALTBalaji 3 months free subscription with Amazon | 4.2⭐ |
| ALTBalaji 7 days free trial (Currently Unavailable) | N/A |
| Watch free Altbalji shows on MX Player | 3.4⭐ |
| Some indirect free ways to get a Free AltBalaji premium subscription | 3.5⭐ |
| ALT Balaji mod APK? | 4.0⭐ |
| Some ALT Balaji Premium Accounts List (Working 2023) | 4.5⭐ |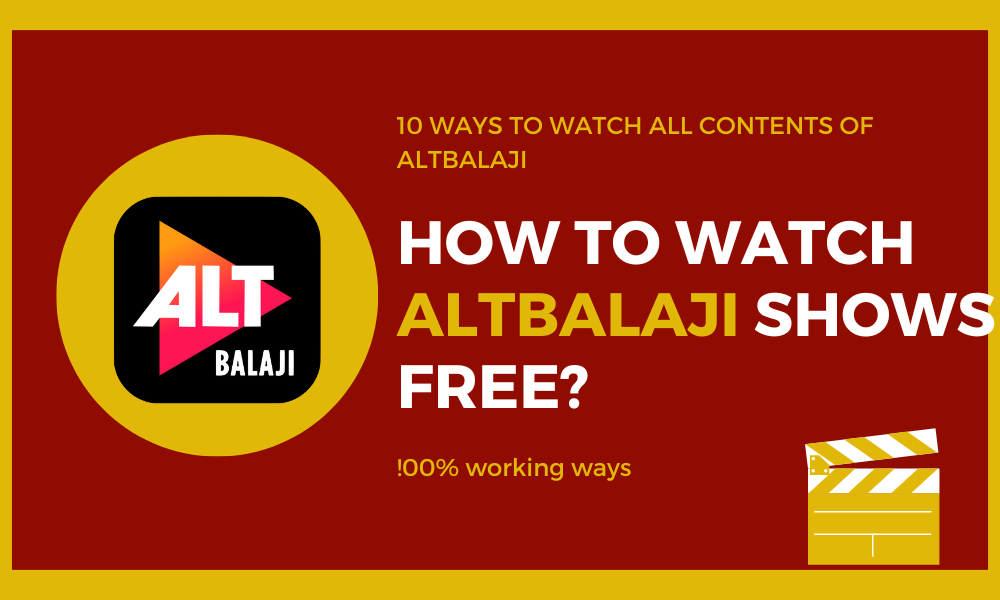 1. Secret Trick to get a free ALTBalaji subscription
ALTBalaji works on a subscription model, which means you cannot start watching content just by downloading the app. After downloading, you need to subscribe to the app by paying monthly, quarterly, or annually.
And do you know that AltBalaji provides an option where you can use Google Play Wallet money to make the payment? This is where we can assist you through this website.
Actually, we give Google Play Redeem Code free of cost to our visitors. We collect these codes using various sources, and sometimes we buy redeem codes in bulk by paying out of our own pocket.
Sometimes we also collect codes by using refer and earn tricks. And whatever amount we get, we use that amount to buy redeem codes and share the codes with our visitors.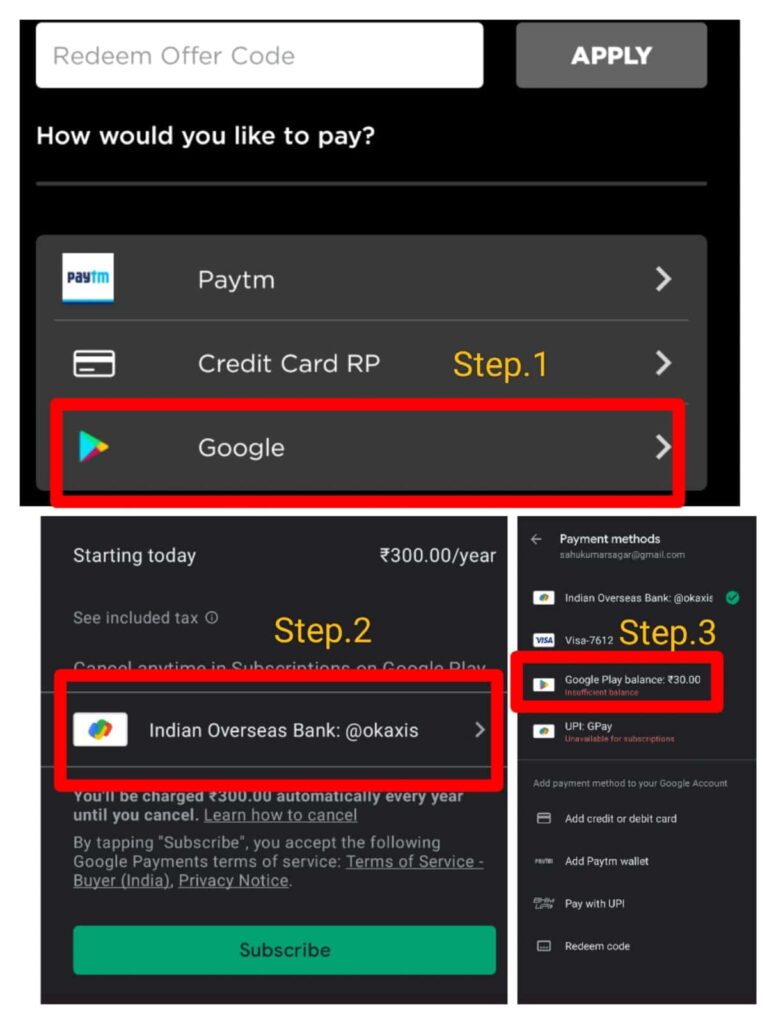 Let's know how you can utilize this free method –
Visit this page to get: Google Play free redeem codes on a daily basis.
After landing on the page, you will see many Google Play redeem codes listed on the page.
Collect those codes, and redeem them on your Playstore wallet.
Now money will be added to the Playstore wallet
It's time to use the Playstore option while purchasing a subscription plan on the ALTBalaji app.
While buying the paid plan, you will see 3 options:

Paytm
Credit Card RP
Google

Tap on Google
Now change the payment methods of Google by tapping on the small arrow button
On the next page, you will see the option: Google Play Balance
Select it and pay
In this way, you can indirectly get the free AltBalaji
Let us tell you, we also provide free AmazonPay wallet gift cards. You can grab these cards for free and then redeem them to add free money to your AmazonPay wallet. You can either transfer the AmaonPay money to your bank account or can directly use the AmzonPay wallet to buy AltBalaji paid plan for free.
2. AltBalaji free content on Jiocinema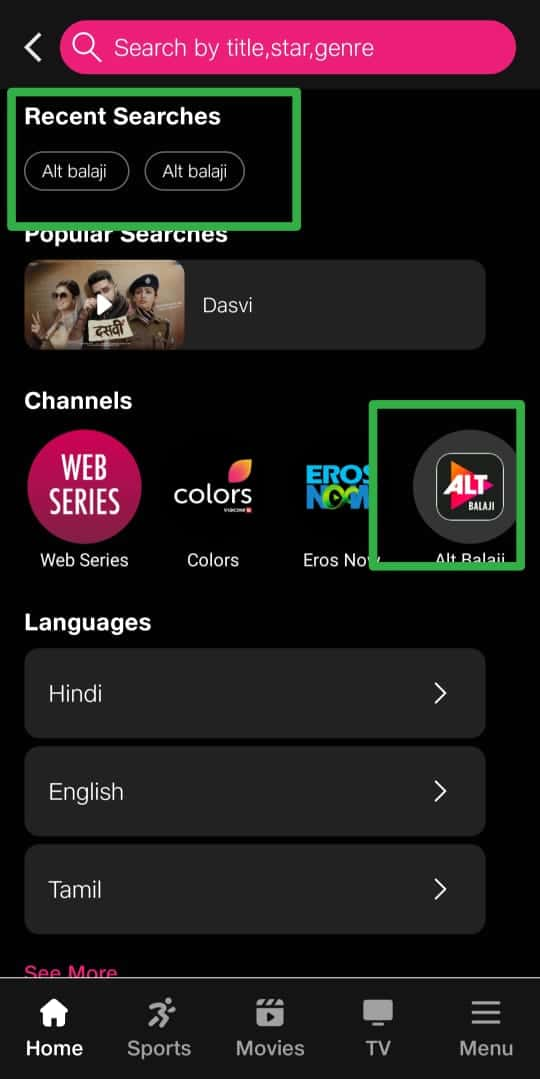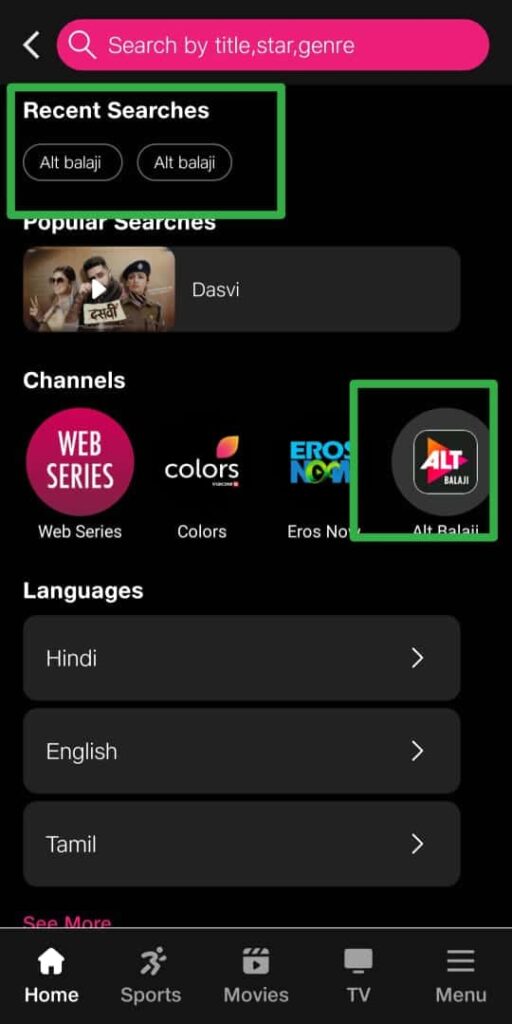 Reliance has launched an exclusive entertainment platform for Jio SIM users called Jiocinema. This app can be easily downloaded for free of cost from the Play Store and you just need to sign in from your Jio mobile number.
Download the JioCinema app from the App Store.
Open the app and sign in using your Jio number.
Once you get inside the app, tap on the 'TV' tab at the bottom of the dashboard
Now tap on the Search Bar at the top
You will see the Alt Balaji under the Channel section.
Here you will be able to watch all the hits of AltBalaji originals.
Start watching ALT Balaji content for free as part of your Jio subscription.
3. Free AltBalaji subscription for a Vi user
As a result of the partnership between Vodafone Idea (VI) and Alt Balaji, customers of VI get the chance to take advantage of free subscriptions to Alt Balaji. Any VI user can now take benefit of this deal by following a few basic steps.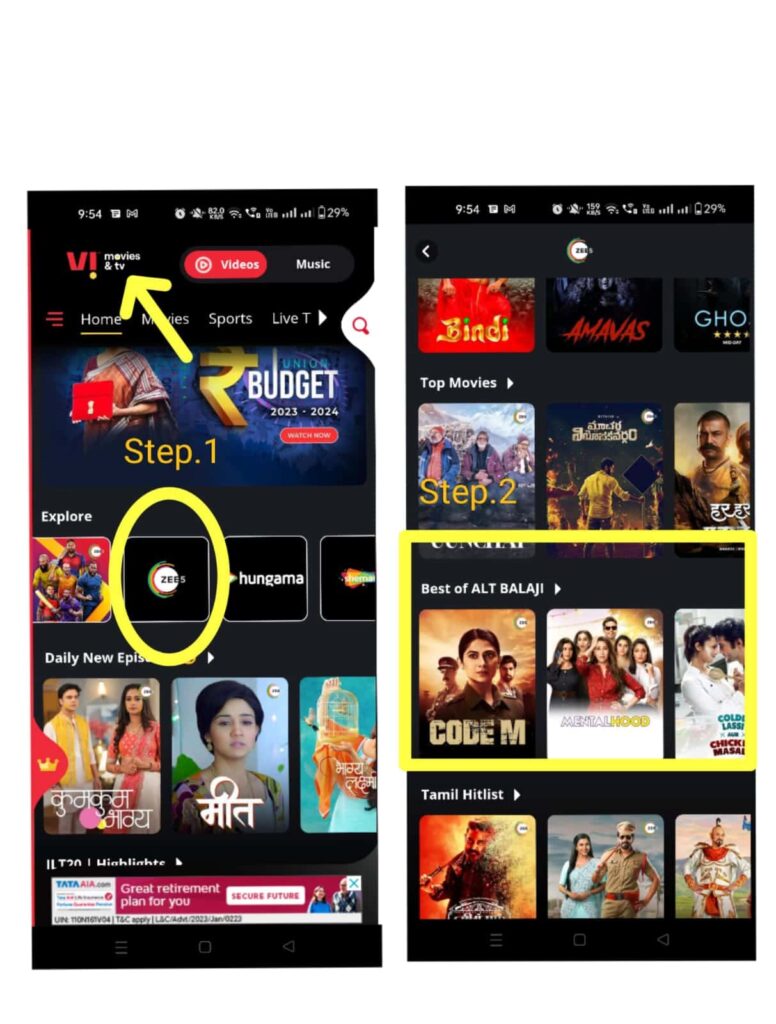 Now let's take a look at these steps to start enjoying the free AltBalaji shows.
Install the Vi Movies & TV app
On the home page, scroll down and find "ZEE5" under the "Explore" section
Tap on it
On the ZEE5 videos page, scroll and you will see the "Best of Alt Balaji" heading
Tap on it to see all the popular Alt Balaji shows
Alternatively, you can use the search button of the Vi Movies & TV app to find Alt Balaji and ZEE5 shows.
Moreover, many Vi users already get a free subscription to the Zee5 OTT platform. In the Zee5 OTT platform itself, you can find all the AltBalaji originals.
4. How Airtel users can get Free AltBalaji

(Expired)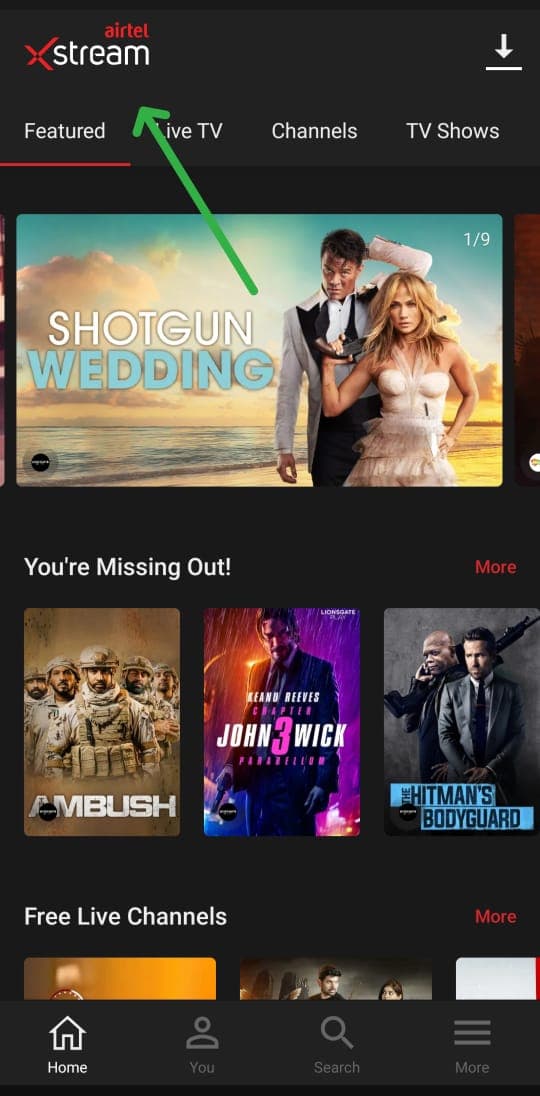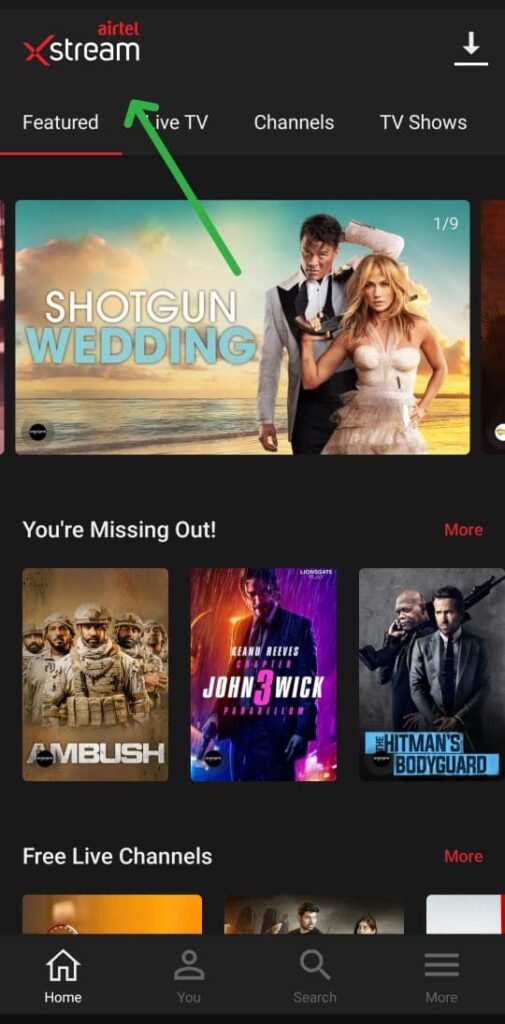 If you are an Airtel user, you get a chance to open doors to a world of endless entertainment with ALT Balaji on Airtel XStream or Airtel TV. With the fastest internet speed, you can now say hello to the thrill of thrilling shows, amazing series, and heartwarming movies.
All you need is a few clicks on the Airtel XStream app and you will reach a great source where you can indulge yourself in your favourite content. You just need to be an Airtel user and have Airtel XStream installed on your phone. All you can do is take your mobile and start streaming free AltBalaji shows on the Airtel Xstream app.
Steps to watch ALT Balaji premium content on Airtel XStream:
Download the Airtel Xstream app on your device.
Open the app and log in or create a new account if you don't have one.
Search for ALT Balaji on the app.
Select the ALT Balaji content you want to watch.
If you already have an ALT Balaji subscription, log in to your account and start streaming.
If you don't have a subscription, you can sign up for the 7-day free trial and watch the content for free during the trial period.
If you do not wish to continue the subscription after the trial period, be sure to cancel before the end of the 7 days.
Note: (Updated 2023) Altbalaji has ended the partnership with Airtel. So it is sad news for Airtel Users.
5. Get 1 Month AltBalaji Subscription Free From Flipkart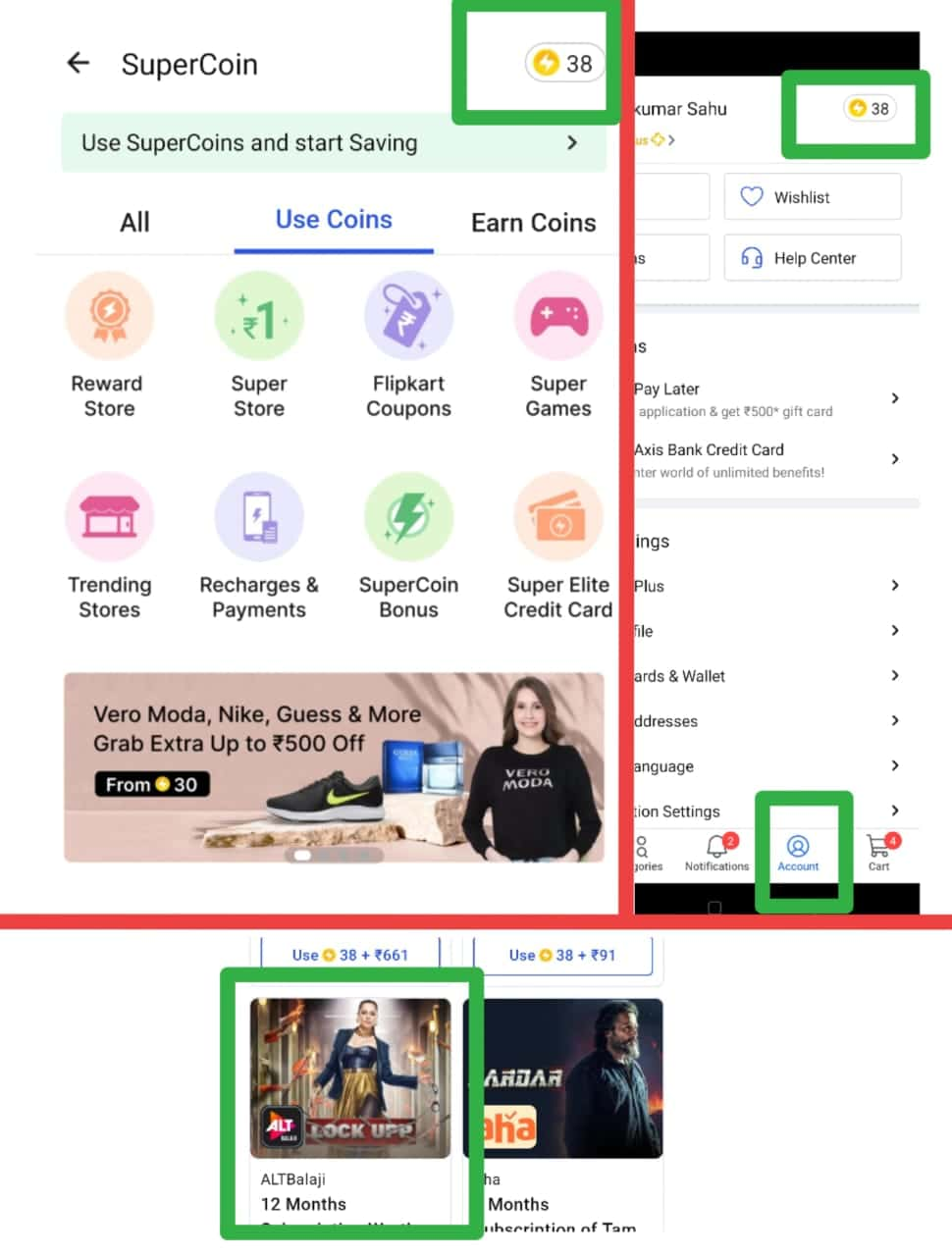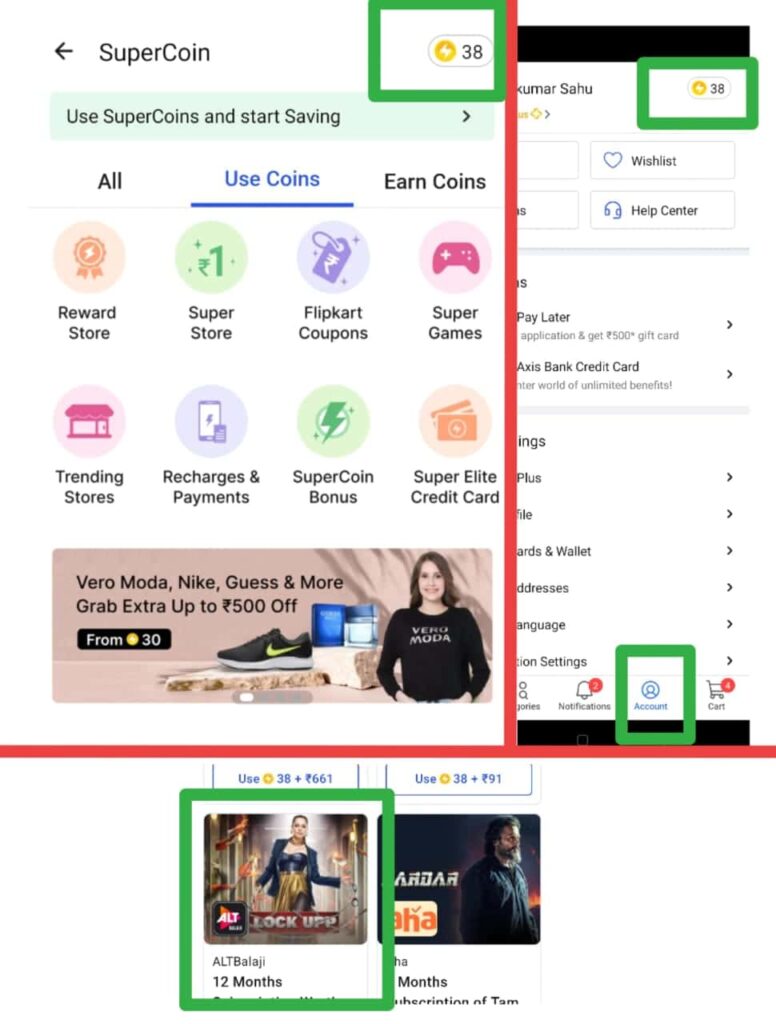 Using Flipkart super coins, you can get a 1-month free subscription. All you need do is use some super coins to redeem the Alt Balaji free subscription. You just have to make a minimum payment of Rs 50 to activate this offer. 18+ age users can take an AltBalaji subscription. Here are the steps to use Flipkart coins to get free AltBalaji
Open the Flipkart app
Go to the "Account" section
Tap on the "Coin Logo" option at the top right corner
Select "Use Coins"
Scroll down and find "Latest Video Entertainment Rewards"
Tap on it
Scroll and find Alt Balaji
Tap on the Alt Balaji image
Tap on "Claim now"
Enter your name
Tap "Continue"
Verify your phone number using OTP
If you do not have enough coins, make a payment from your bank.
6. ALTBalaji 3 months free subscription with Amazon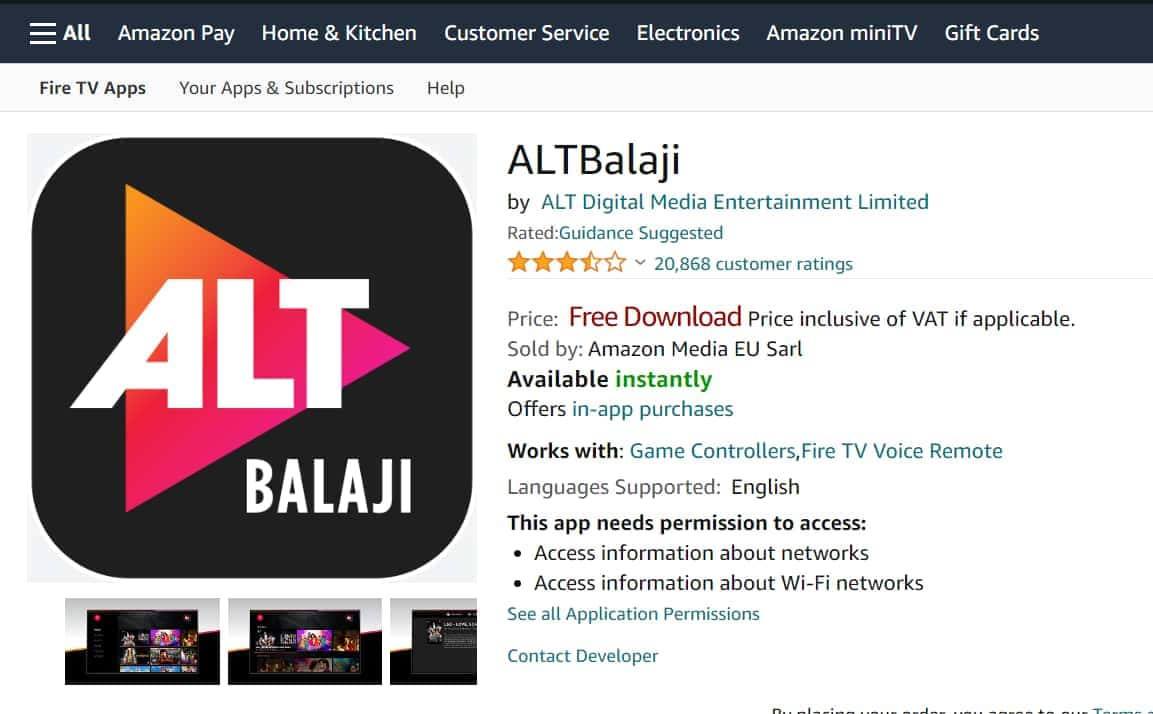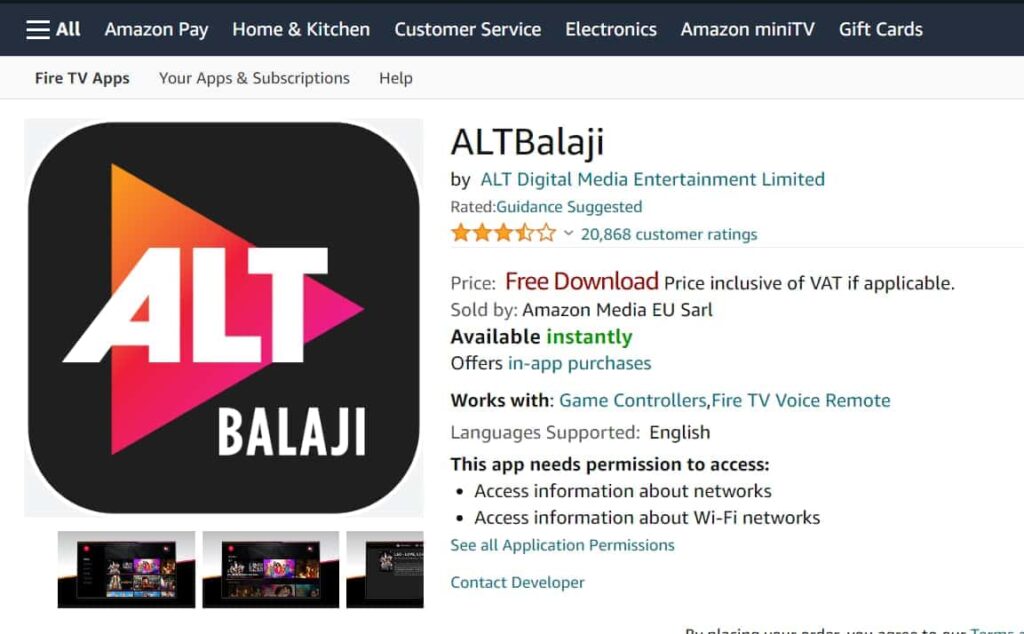 Amazon offers various cashbacks and discounts which can be used to get a discount on the subscription model. For the subscription for 3 months, you can get a discount of at least Rs. 100 on Amazon.
Go to the Amazon pay page on the Amazon India app.
Select the Reward section to get the coupons
Find the entertainment category
Scroll to find the coupon offer for AltBalaji and collect the coupon there.
Now go to the ALTBalaji Subscription page and choose your plan there.
Select Amazon Pay as the mode of payment.
Pay the amount and after paying the amount you will get cashback on your Amazon Pay wallet.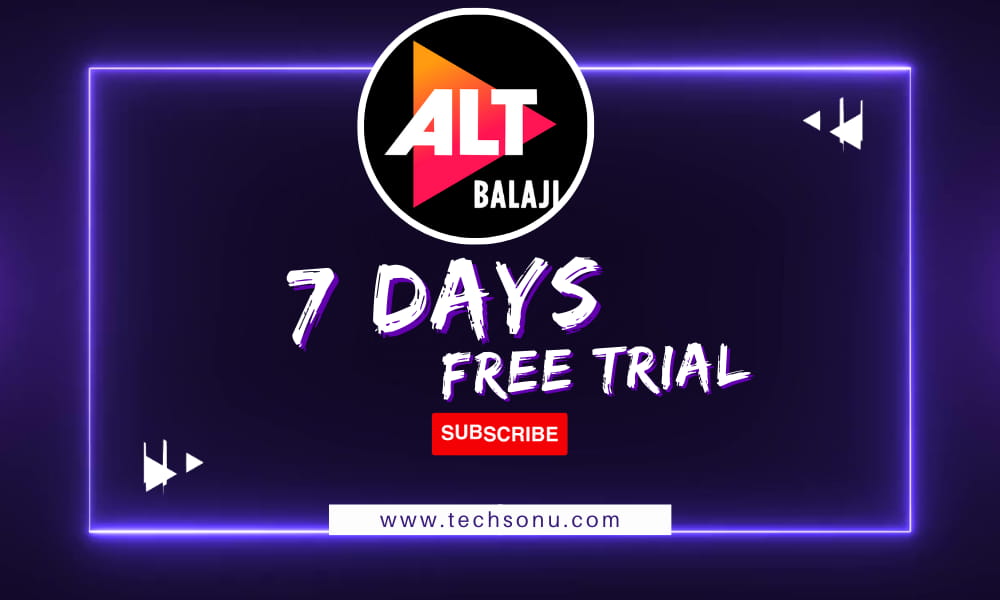 ALT Balaji has made it quite easy for its subscribers to watch all of its collections of shows, series, and movies in both online and offline modes. The company offers a free 7-day trial to all users so that they can browse and get an overview of the premium content that the app offers. Another best thing is that you can cancel the free trial at any time.
They offer a free trial for a selected time period. You can exploit this loophole. You can use AltBalaji's free trial and once the trial period is over, you can use different email addresses and phone numbers to use the free trial again
Steps to get ALT Balaji 7-day free trial:
Visit the ALT Balaji website or download the ALT Balaji app on your device.
Click on the "Sign Up" button.
Fill out the required information to create an account.
Select the 7-day free trial option.
Enter your payment details to start the trial.
You can now get access and watch unlimited ALT Balaji content for 7 days.
Before the free trial period expires, you need to cancel the trial.
You can cancel the free trial by simply going to your account settings and cancelling the subscription.
You can again use the free trial by using new details
Try to use VPN while doing these steps
8. Watch free Altbalji shows on MX Player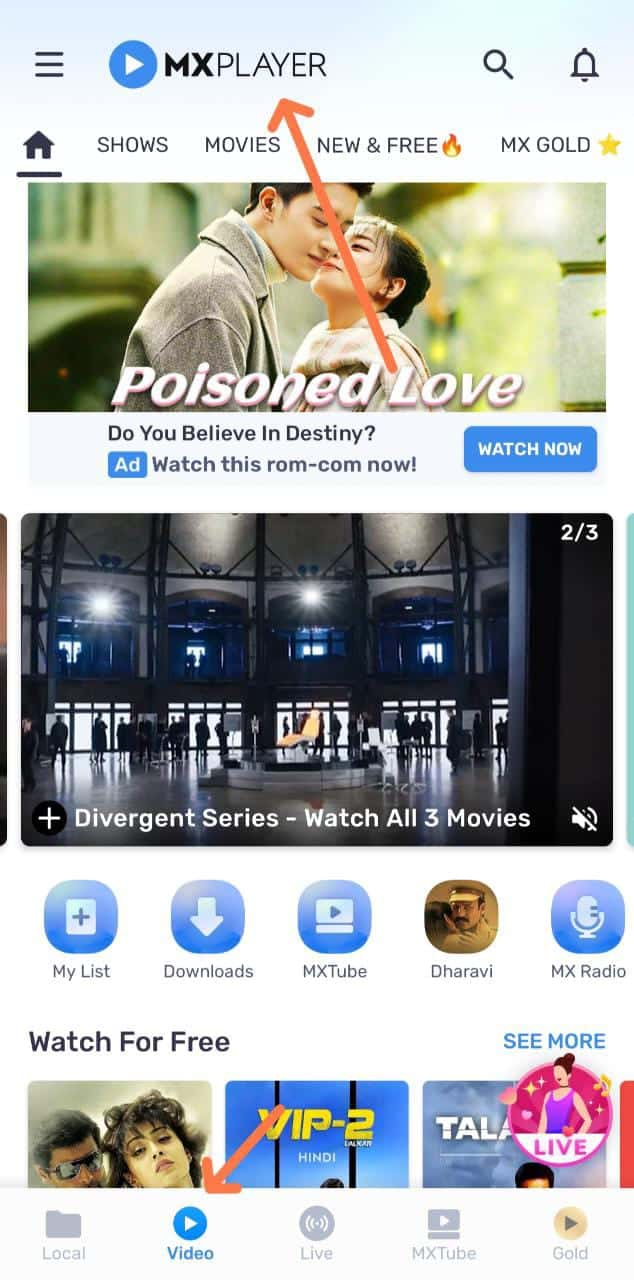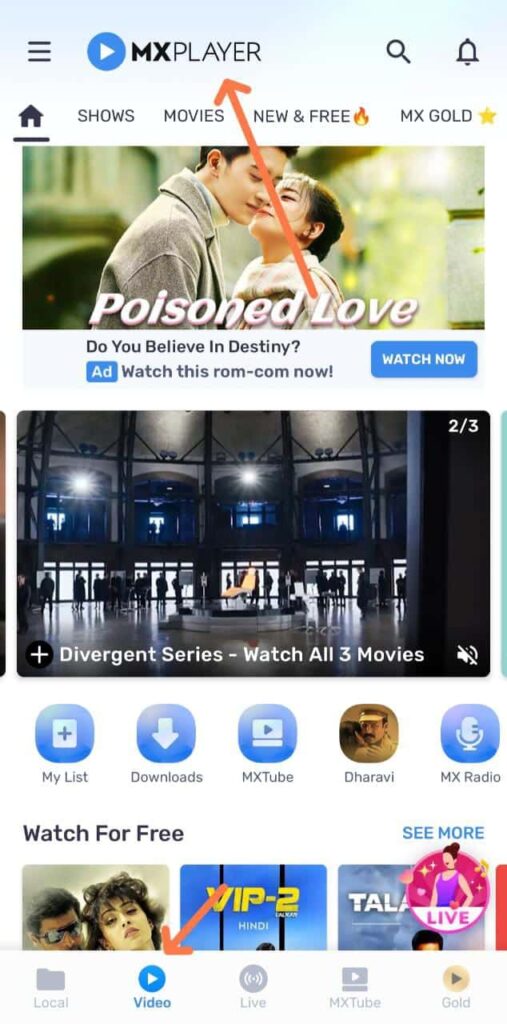 The MX Player app is a popular media player using which you can watch a lot of video content, from different sources of TV shows and web series. The app is suitable for people who really want to watch their favourite episodes and movies while moving or travelling.
The app is as simple to use as that and provides a smooth streaming experience even on a weak internet connection. Here's how to use MX Player to stream ALT Balaji shows:
Download and install the MX Player app on your device.
Open the app
You will see all the local videos present that are stored on your device
Now tap on the "Video" section located beside the "Local" section.
Here you will see many popular contents which are listed and are being added regularly
Now search for "ALT Balaji" in the search bar
You can also browse through the available content to check if there is any content listed that is from AltBalaji or not
Select the show you wish to watch and start streaming.
ALTBalaji requires a subscription to access its full content. But, did you know that you can actually get it for free using various methods? Yes, it is just like getting a free subscription indirectly. Here are some tricks that will help you to understand what I want to say:
Use our Free Paytm Money-Making Tricks to earn money.
Participate in refer and earn programs offered by various apps.
Use money-earning apps, survey apps, and other similar methods to earn money.
Once you earn enough money with these methods, you can use it to subscribe to AltBalaji and enjoy its content for free.
ALT Balaji mod APK?
If you are thinking of downloading the ALT Balaji Premium Mod apk, then you are at the wrong place as I won't suggest this option. You might still find a lot of sources about mod APKs by searching on Google or YouTube.
But in reality, there is no assurance that these mod APKs are real or even work. Most of the time, these mod APKs only give you access to a small amount of content. And you can never watch the latest online shows and web series that are released on the official ALT Balaji app every day.
Our objective is to keep our users aware of the most recent approaches and techniques for getting a free ALT Balaji subscription without relying on untrustworthy or risky methods such as mod APKs.
Some ALT Balaji Premium Accounts List (Working 2023)
We have received some login details for the AltBalaji account. You can try and check the email and password. If these login details do not work for you, please be patient and visit our website regularly to see this table. We are constantly trying to add some new login details.
Why choose ALTBalaji over others?
Competitive price range/Affordability: Balaji Telefilms chose to offer affordable pricing to its customers. This as a result attracted more subscribers who once found Netflix and OTT platforms expensive to afford.
Quality content with diversity: The distinctive collection of content with a varied diversity of different genres is something that helps them get comparatively more Indian subscriptions. In the later part of this post, we have also mentioned the most watched shows on this platform in the increasing order of their popularity and the top picks. Till then stay tuned.
Easy-to-use interface: Anyone using it can access the platform across 32 different interfaces ranging from smartphones, laptops, desktops, tablets, and game stations to internet-ready television!
Some other benefits
HD quality streaming
Free AltBalaji shows
No time limit on watch time
Free premium subscription for Jio, Airtel, and VI users
Watch content offline by downloading it.
New shows stream every month
Subscription plans of AltBalaji
| Plan | Price (in Rs) | Duration | Number of Devices |
| --- | --- | --- | --- |
| Alt Balaji Binge Watch Basic | 100 | 3 months | 5 |
| Alt Balaji Binge Watch Standard | 199 | 6 months | 5 |
| Alt Balaji Binge Watch Premium | 300 | 12 months/1 year | 5 |
Alt Balaji Binge Watch Basic
The Alt Balaji Binge Watch Basic plan is an affordable option for those looking to access Alt Balaji's original content for a period of 3 months. This plan allows for simultaneous usage on up to 5 devices.
Alt Balaji Binge Watch Standard
The Alt Balaji Binge Watch Standard plan offers a longer subscription period of 6 months, perfect for those who want to savour Alt Balaji's exclusive shows, movies, and web series at their own pace. It also allows users to access their accounts on up to 5 devices.
Alt Balaji Binge Watch Premium
The Alt Balaji Binge Watch Premium plan is the ultimate choice for those who want to fully immerse themselves in Alt Balaji's original content for an entire year. It grants access to the entire library of Alt Balaji's shows, movies, and web series and can be used on up to 5 devices.
Web Series of Alt Balaji (in increasing order of their popularity)
| Show Title | Genre | Release Year |
| --- | --- | --- |
| Broken But Beautiful | Drama, Romance | 2018 |
| Gandi Baat | Crime, Drama, Thriller | 2018 |
| Apaharan | Action, Crime, Thriller | 2018 |
| Code M | Mystery, Thriller | 2020 |
| Cartel | Action, Drama | 2021 |
| Class of 2020 | Drama | 2020 |
| Ragini MMS Returns | Horror | 2017 |
| Dil Hi Toh Hai | Drama, Romance | 2018 |
| XXX: Uncensored | Comedy, Drama, Romance | 2018-2020 |
| BOSS: Baap of Special Services | Action | 2019 |
| Who's Your Daddy | Drama | 2020 |
| Fittrat | Drama, Romance | 2019 |
| Bebaakee | Drama | 2020 |
| The Married Woman | Drama, Romance | 2021 |
| Hum Tum and Them | Drama | 2019 |
| It Happened In Calcutta | Drama, Romance | 2020 |
| The Test Case | Action, Drama | 2018 |
| Lock Up | Reality-TV | 2022 |
| Virgin Bhaskar 2 | Comedy, Drama | 2020 |
| His Story | Drama | 2021 |
| Paurashpur | Drama | 2020 |
| The Verdict – State Vs Nanavati | Crime | 2019 |
| Kehne Ko Humsafar Hain | Drama | 2018-2020 |
| Hello Jee | Drama, Romance, Thriller | 2021 |
| Bekaboo | Thriller | 2019 |
| Baarish | Romance | 2019 |
| Crashh | Romance | 2021 |
| Bicchoo Ka Khel | Crime, Thriller | 2020 |
| Bang Baang | Action, Thriller | 2021 |
| Bose: Dead/Alive | Biography, History, Mystery | 2017 |
Our top 5 picks of Alt Balaji
Bose: Dead/Alive
Bose: Dead/Alive has received widespread appreciation from every corner of the country and is undoubtedly one of the best web series produced on any platform. This series didn't receive the amount of popularity and fame that it deserved. We are putting it on top considering the quality of content and the storyline it provides. The series envisages the life, the mystery behind the death of India's most loved son, the martyr, and freedom fighter Netaji Subhash Chandra Bose. The movie is based on activist Anuj Dhar's 2012 book India's Biggest Cover-up. The series stars Rajkummar Rao as the protagonist.
Apaharan
Apaharan was directed by Siddharth Sengupta. Both seasons of this crime thriller series went viral and became very popular because of the suspense it had in it. It is a must-watch for all the people out there who are into this genre. The series follows Rudra, a senior inspector, who is persuaded by the mother of a small girl to kidnap her. However, his entire plan to extort a ransom in exchange for her return goes very wrong, landing him in serious trouble.
Broken but Beautiful
Broken But Beautiful directed by Ekta Kapoor is a 2018 launched web series that comes under the Romance genre. People into this particular genre tag it as a must-watch and it easily counts as one of the best web series on Alt Balaji. The series is about love, heartbreak, and endless romance and would surely make you believe in love again.
Code M
Directed by Ekta Kapoor and Akshay Choubey, Code M is an Indian Hindi drama web series based on a fictional investigation event in the armed forces. Jennifer Winget, Rajat Kapoor, Seema Biswas, and Tanuj Virwani are the star cast in the series. It is one of the most popular web series on Alt Balaji. It has two seasons and both seasons are worth the time.
Lock Up: Badass Jail, Atyaachari Khel!
The reality show this year has remained in the news as it was the inaugural season that Kangana Ranaut hosted. It was launched by ALTBalaji and MX Player and was aired on February 27, 2022. Popular standup comedian Munawar Faruqui who was in the controversy for not-so-right reasons also featured in the show and earned lots of fame.
Conclusion
In this blog, we tried covering everything you needed to know about AltBalaji. We have mentioned its perks over other OTT platforms, its subscription charges, the ways to watch its content for free, the top picks, etc. Hope it helps.
Frequently asked questions(FAQs)
How can I watch Alt Balaji for free?
You can use many short tricks like the Google Play Wallet method, Flipkart super coin method, and many more. We have listed 10 such methods on your blog. Please check them out
Is Alt Balaji free with ZEE5?
Yes, Alt Balaji comes for free with ZEE5
Can Alt Balaji be used by me if I stay outside India?
Yes, people who are living outside of India can use AltBalaji which provides its services in over 70 countries including the US, Canada, Australia, the UK, and more.