Last Updated on May 9, 2023 by Sagar Kumar Sahu
Remember the time when we used to have big box TVs in our homes? Most of the 90s kids would have seen this tv in their homes. With time, technology advanced and slowly the box TVs transformed into slim TVs with a thickness of just a notebook. First, phones became smart, and now TVs are being made smart too.
TVs these days come with a lot of bells and whistles, so it can be tough to decide on which one to buy. If you're in the market for a new TV, check out some of the best TV brands on the market.
Each brand has its own unique features that might attract you. With so many options out there, it's important to do your research before making a purchase.
So if you are looking for the best TV brand and confused about choosing which brand to buy then this article is for you. We have also covered an article for you about Best Watch Brands That Will Make You More Fashionable
Best TV brands in India
| Brand | Rating |
| --- | --- |
| Samsung | 4.2 ⭐ |
| LG | 4.1⭐ |
| Sony | 4.5⭐ |
| Panasonic | 3.9⭐ |
| Xiaomi | 4.3⭐ |
| TCL | 4.6⭐ |
| OnePlus | 3.8⭐ |
Now that you know about the things to consider before buying a new TV, let's go through the best TV brands in India.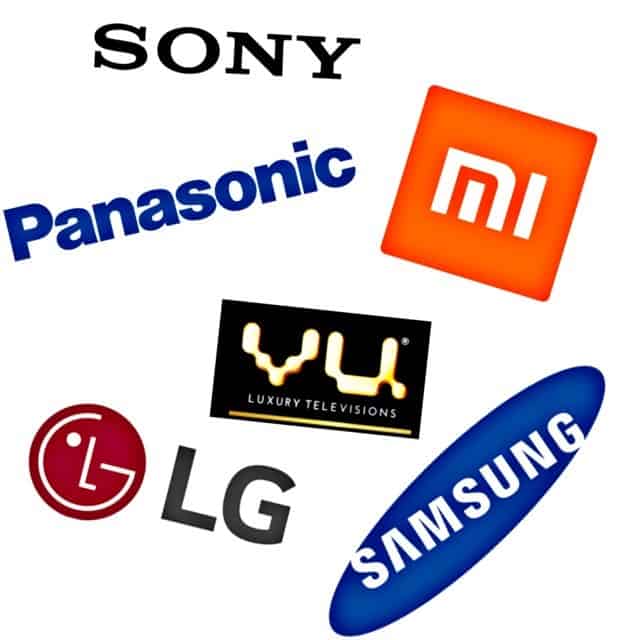 Xiaomi LED the country's Smart TV segment with a 13% market share in the second quarter of 2023, with Samsung in the second spot with a 12% share.
Samsung is often called the brand leader and Xiaomi is known to be the category leader
Samsung, Sony, and LG still are the top most popular TV brands in India. These 3 brands are still the market leaders and hold a larger share of the television market in India.
---


This South Korean tech giant that has been ruling the Indian market for quite some time now has 29% of the market share. Samsung was the market leader across the globe for 10 consecutive years and is still one of the best TV brands.
It has provided Indian consumers with exceptional products for a very long time. Lately, they launched QLED 8K and the first modular TV "The Wall". Samsung offers a wide range of UHD TVs as well.
Its sleek design, 75-inches screen, and UHD 4K offer the customers the best experience. Samsung TVs are best known for their picture quality.
The product price range varies from Rs. 19000 to Rs. 5 lahks. These are the best-selling feature-loaded Samsung TVs
Samsung 80 cm (32 Inches) Series 4 HD Ready LED TV
Samsung 108cm (43 Inches smart TV) Full HD LED TV
Samsung 138 cm (55 Inches) Super 6 Series 4K UHD LED Smart TV
Note: Stay tuned with the latest Upcoming Flipkart sales and events by bookmarking our website Techsonu
---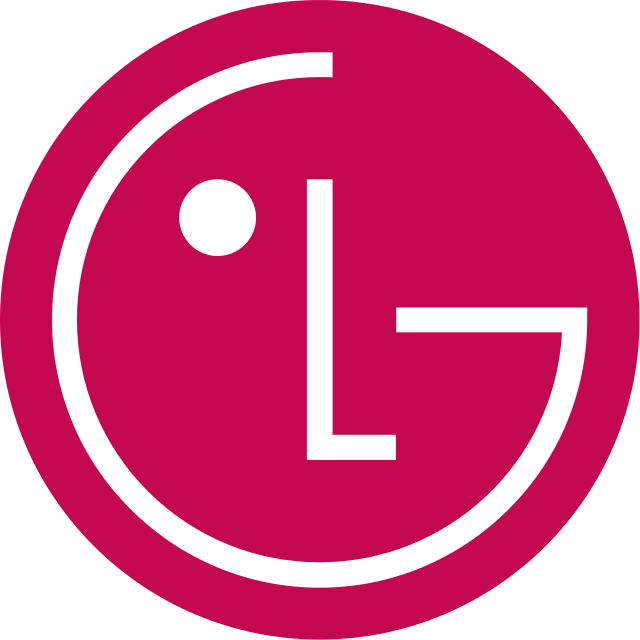 If someone plans on buying a new TV, he would have heard about the LG brand. It was founded in the 1950s and is headquartered in Seoul, South Korea.
LG is a leading TV manufacturer and a major player in the OLED TV market segment. It also offers a wide range of LED, UHD (Ultra high definition), and Smart TVs.
Its sleek, innovative, and clean design and full HD or 4K resolution are something that looks very enticing.
The LG 4K LED TV is powered by a 5th-generation processor that delivers an addictive experience, allowing you to watch non-4K content in 4K on a large UHD screen and enjoy clarity and precision in every moment.
It is also equipped with AI brightness control to ensure optimal brightness in any environment. It also comes with sports alert options so you never have to worry about missing a match.
The price range of LG TVs is between Rs. 20k to Rs. 2.5 lakhs. These are the best-selling feature-loaded LG TVs
LG 139 cm (55 inches) 4K UHD Smart LED TV
LG 108 cm (43 inches) 4K UHD Smart LED TV
LG 108 cm (43 Inches) 4K UHD LED Smart TV
---


Sony is a Japanese multinational corporation headquartered in Tokyo. Sony since long is being regarded as one of the best TV brands and manufacturers.
The Sony Bravia series, which dominated the Indian television market for a long time, is still in the run. Sony is one of the top-ranked players in the LED and LCD TV segment in India.
The LED TVs of Sony have stunning clarity, and vibrant colours and are energy efficient too.
These Sony smart TVs feature voice control so you can watch your favourite shows and movies by typing simple voice commands. It also supports Alexa or Apple Airplay, allowing users to control their TV for true hands-free viewing.
They host 5000 applications, far more than any other smart TV. Additionally, the TVs are equipped with bass reflex speakers, perfect for watching movies, sports, or listening to music.
These are the Best Selling Sony TVs:
Sony 80 cm (32 Inches) HD Ready LED TV
Sony Bravia 80cm (32 Inches) HD Ready LED TV
Sony Bravia 108 cm (43 inches) 4K Ultra HD Certified Android LED TV
---


Panasonic is a Japanese multinational electronics company headquartered in Osaka, Japan. Founded in 1918, it is the world's fourth-largest TV manufacturer and hence comes on the list of best TV brands in 2023.
Panasonic TVs boast about their immersive display quality with the highest grade of sound and all other flagship features at a competitive price range.
Panasonic uses IPS panels in its TVs which provide light even at broader angles.
The TVs have cutting-edge HCX Pro CPU and an OLED display. The smart TVs of Panasonic support HDR10, HDR10+, and HLG.
Their 4K Android TV has exceptional smart features with amazing picture quality and real-life images are created with high contrast. It also has Dolby Vision which supports full HD, thus producing beautiful picture quality.
Features of the highest grade in a great price range make the company stand out in the competitive TV market. The price range of Panasonic TV usually lies between Rs. 17,000 to Rs. 1.5 lakh.
These are the best-selling TVs of Panasonic:
Panasonic 100 cm (40 inches) Full HD Android Smart LED TV
Panasonic 108cm (43 inches) Full HD LED Smart TV
---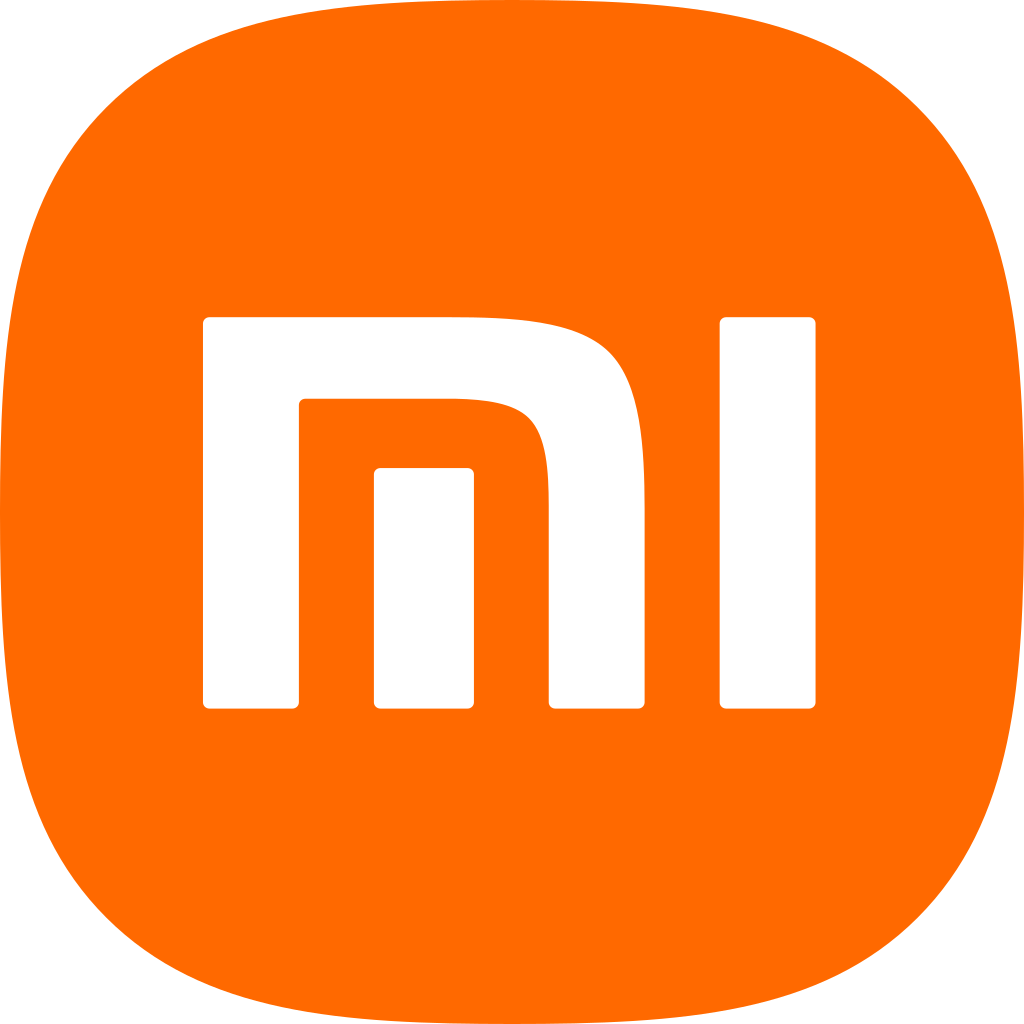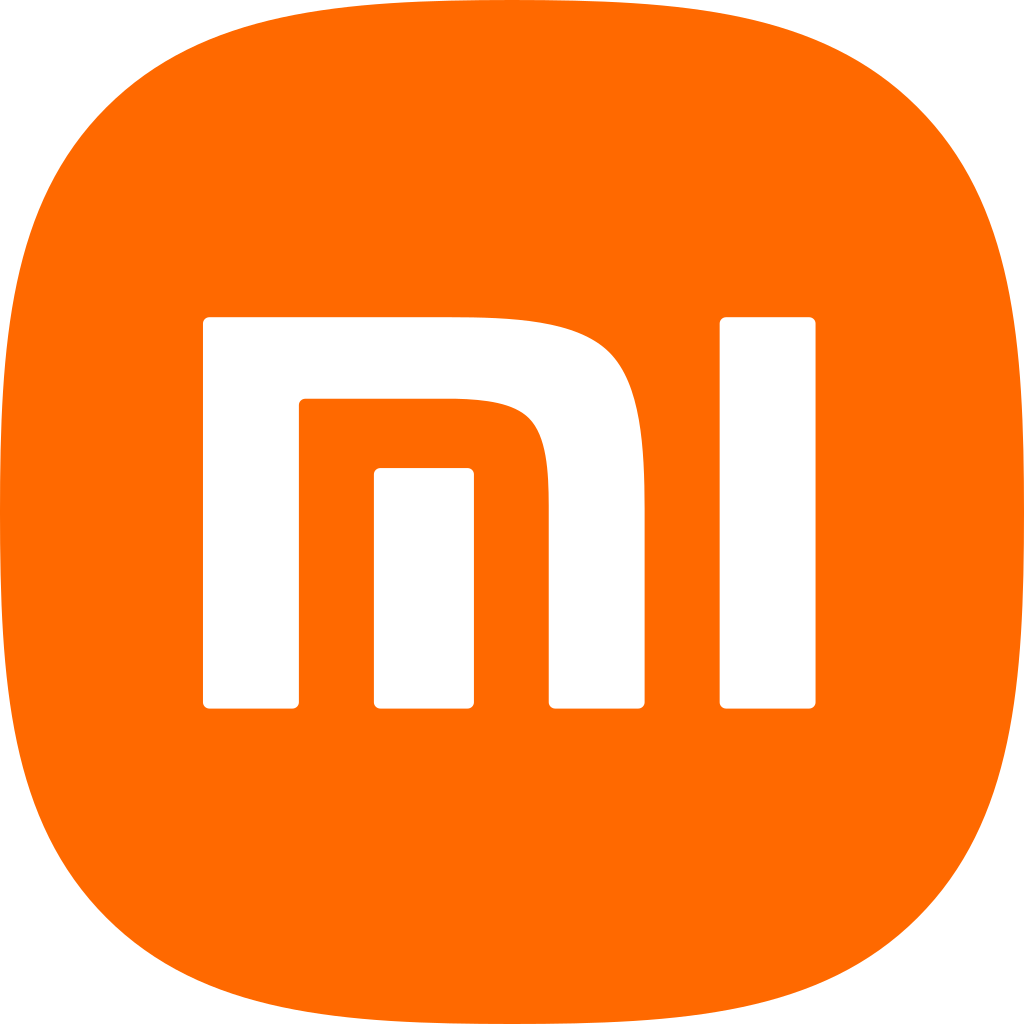 We have all heard of MI phones. The parent company of MI is Xiaomi which is headquartered in Beijing, China.
Though at first, this company planned on making mobile phones, its good quality phones soon exceeded Samsung and therefore, it was successful in building trust among the consumers.
Within a very short period of time, MI positioned itself as a reliable TV brand in India.
Because of its attractive, smart, and sleek design at an affordable price range, it attracts more customers and gradually became the best TV brand in the present day.
Xiaomi leads the Smart TV segment in Q1 of 2023 with a 14% market share. Credit goes to Xiaomi's Mi 4A series.
The Mi LED TV Pro series of televisions are very popular among Indian customers. Xiaomi in its best budget smart TVs offers advanced features like HD Ready Display, Stereo speakers, Smart TV, and Android Patch Wall thus making it a great affordable package.
The DTS-HD sound that Xiaomi provides is of the best quality in its price range. The clarity of the images on this TV is hard to believe. The low-end model also has Google Voice Search, ultra-bright resolution, and built-in Chromecast.
The price range varies between Rs. 16,000 to Rs. 1,40,000. These are the best-selling Xiaomi TVs:
Mi 80 cm (32 inches) HD Ready Android Smart LED TV 4A PRO.
Mi 138cm (55 Inches) 4K Ultra HD Android Smart LED TV.
---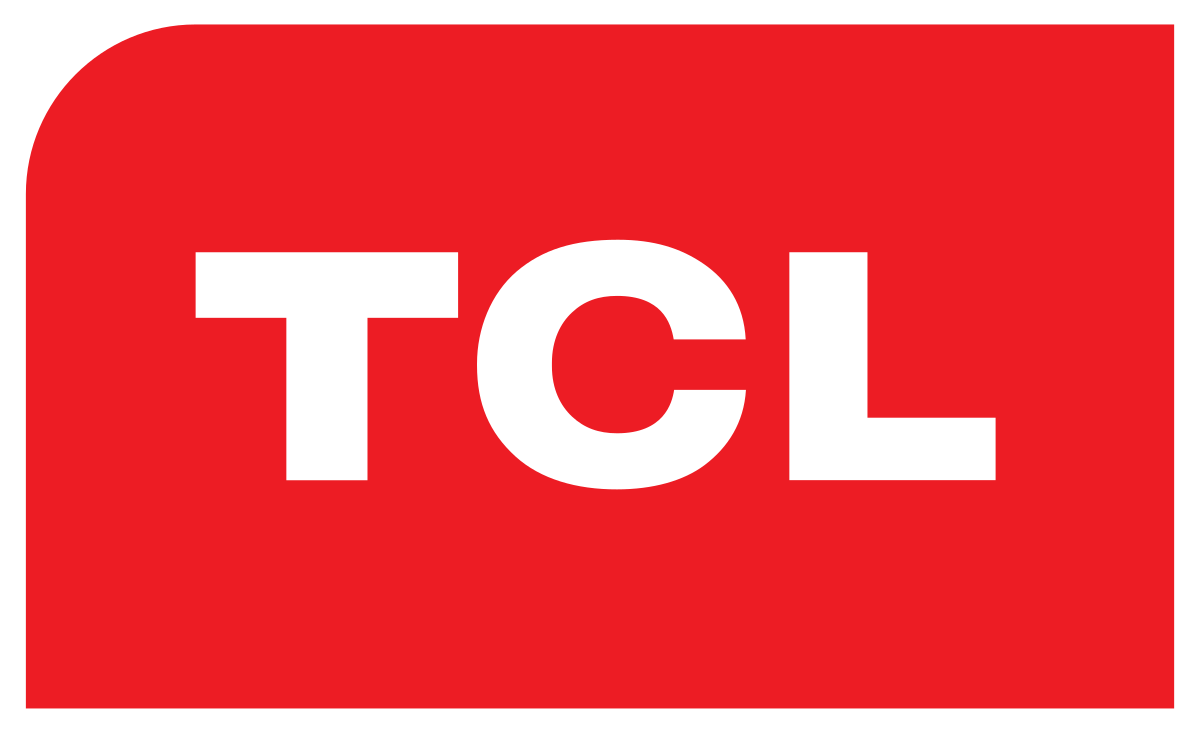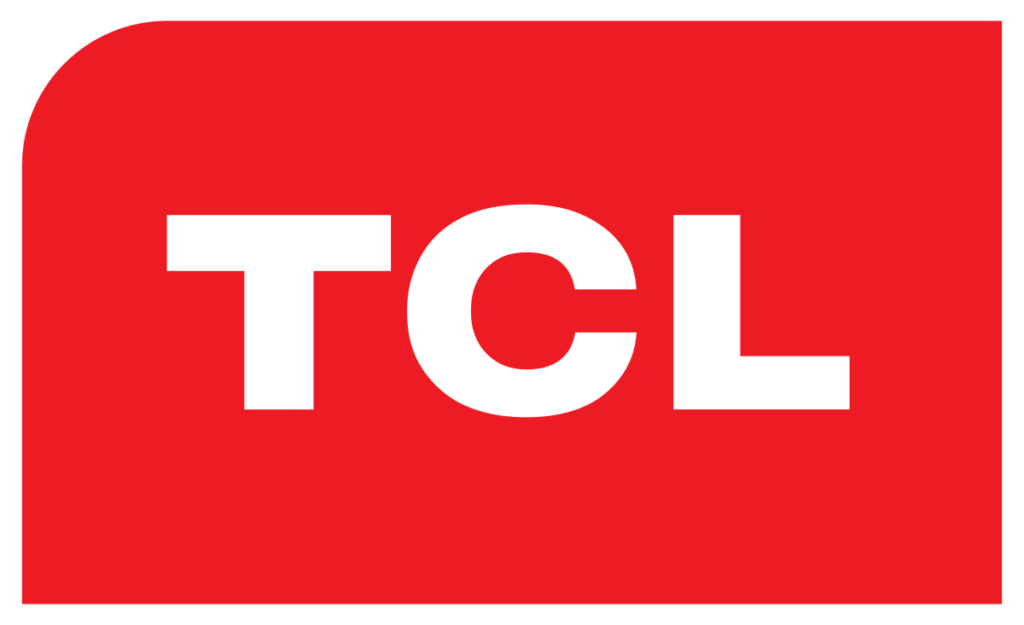 TCL is an evolving brand in the TV market that holds around a 10% share of the global TV market.
Headquartered in China, TCL has stormed into our Indian market over the past few years and sits just behind Samsung and LG in scale. Smart TV shipments of TCL increased by around 58% year on year.
TCL commits to providing televisions at an affordable price range, hoping to provide an experience equivalent to expensive mid-range sets.
The processor and picture quality may not be at par with other brands but not nearly as much as you'd think and for the price point you get a television set, it's hard to complain much.
The picture quality of TCL TVs is enhanced by dynamic colour technology. TCL has also planned to launch smaller screen size Mini-LED TV and QLED TV in India. The price range varies from Rs. 15,000 to Rs. 1 lakh.
These are the best-selling TVs of TCL:
The S5200 series
TCL 108 cm (43 inches) 4K Ultra HD Certified Android Smart LED TV 43P615
---


OnePlus has emerged as the fastest growing best TV brand in India in the first half of 2023, in terms of shipments, with a year-on-year growth rate of 123%.
OnePlus offering a quality user experience at affordable prices has led to sales growth across platforms thus claiming a stronger market share.
Seeing the brand's growing user community and increasing consumer demand, OnePlus 2019 ventured into the smart TV segment in India with the launch of its OnePlus TV Q1 series, a high-end premium range of OnePlus TVs.
The smart TVs of OnePlus deliver above-average contrast and the colours look fairly decent, if not absolutely out of the world. The TVs are sleek, nicely built, and look classy. The TVs support HDR, and Dolby Vision, and have a QLED panel.
OnePlus also has a sleek remote that they've made by replicating the AppleTV remote. The TVs are impressively designed in a manner that the soundbar slides out of the bottom each time the TV is turned on. It's really a cool feature to have.
The screen clarity is not at par with top-notch brands like Samsung, Sony, or Lg but still does a decent job for the one who's looking to have a smart TV. The price range of OnePlus TVs varies from Rs. 16,810 to Rs. 53000.
These are the best-selling OnePlus TVs:
OnePlus 108 cm (43 inches) Y Series Full HD LED Smart Android TV 43Y1
OnePlus U Series 4K LED Smart Android TV – 50U1S
---
Things to consider before looking for the best TV brand
Anyone before buying a TV or any gadget should be aware of a few things to consider so that you won't regret it later. If you're looking to buy a new TV and the best TV brands for your home, here is a short TV buying guide, just have a look.
Types of TV


These days we often tend to choose products that can be used for multipurpose activities. TV of course should fulfill the basic requirements and also should be able to do some other necessary day-to-day activities like internet browsing, Netflix, phone connection, etc.
So before deciding to buy a TV and choosing the best TV brand, do consider your own needs and buy a TV that would complement your living style.
At present in the market, 3 types of TVs are trending.
LED: It is a Sleek, Wall Mounted, Lightweight TV
OLED: This is better quality than LED TV
QLED: This is an advanced version of OLED TV in terms of screen clarity and resolution.
The QLED TV is a great choice to view movies, and series and play video games consistently as you obtain even more boosted brightness compared to LCD screens.
OLED TVs do have the most superior experience yet there is the screen burn-in issue that you will not encounter in QLED TVs.
Features
You should also be aware of the features that are commonly present in most TVs these days.
If you look for a smart TV, a smart TV would offer you features like LCD display, Bluetooth connectivity, computer & phone connectivity, internet web browsing, wall-mounted, cast screen, etc.
It has been noted that before buying, consumers check the following features, such as USB, Bluetooth, HDMI & Wi-Fi, Screen Touch, Android – Google Connectivity, and Chromecast – Connection with Laptop and Desktop.
Size
Choosing the required size for your home or office is an important factor because the perfect size of your tv would vary as per the room size.
If it's a big hall, you might need a big-screen TV and if it's a small room or bedroom, a smaller size should be preferred to make the room look elegant.
Overall size depends on the installation area like, home, office, meeting conference room, restaurant, reception, etc.
The sizes available are 32 inches, 42 inches, 55 inches, and 85 inches of which the most popular size of TV being sold in the market is 32 inch & 55 inches.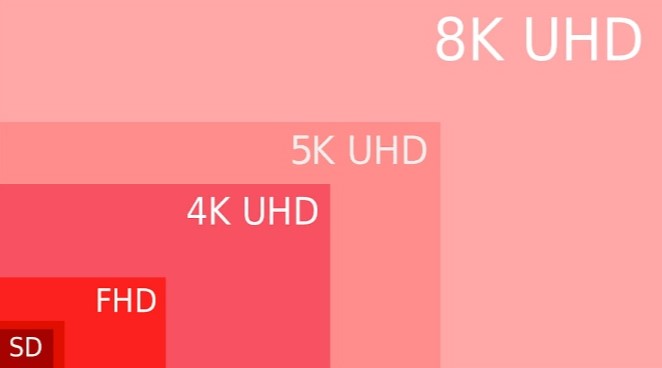 Picture quality and sound quality
This plays a pivotal role which decides your satisfaction level with the TV. Along with the video quality, sound quality, and look, one should also check its hardware material quality thoroughly.
The picture quality of HD, FHD, 4K, 8K, and 16K. FHD & 4K will remain in trend for the next 10 years. Dolby Digital comes with great sound quality.
Price range, warranty, and service
People mostly prefer to buy products from a company whose service is easily available to them in their locality or city.
The price Range of a TV varies from around- Rs. 15,000, 23,000, 45,000, 60,000, 80,000, to Rs 2 lakh.
Most TV brands often provide a warranty of 1 year to 3 years.
Consumer review
Before buying any electronic equipment, checking the reviews is important. This gives you a basic overall idea of whether you should go for it or not.
Conclusion:
Without a TV, the home seems incomplete and we all know that. A source of entertainment that was entertaining us back then keeps doing its job to date with more enhanced hi-tech features.
India's smart TV market is mostly offline-driven, with 69% of the shipments happening in offline mode. Online channels to survive the competition are offering attractive discounts.
We provided the best TV brands that you should opt for if you're looking to buy a TV in India. Choose your TV brand wisely. Happy shopping.
Frequently asked questions
Which best TV brands are durable?
There are many television brands that offer durability, but  Samsung, LG, and Sony have been the most popular ones for decades.
Which is the best TV in India as of now?
Sony Bravia 4K Ultra HD Android LED tv is leading the race for the best LED TV in India in 2023 because of the smart features that it offers.