Last Updated on December 5, 2023 by Sagar Kumar Sahu
In this article, we will tell you some of the best refer and earn apps to use in 2023. We have personally tried these apps and these apps are seriously offering genuine rewards along with some other similar offers. You can use these referral apps to earn extra cash or even save on your favourite online products.
I think you have heard of referrals before. I still remember the days when I used to share apps with my friends during my college days. At that time many popular apps like PhonePe, Paytm, and Google Pay were offering very good amounts of money for sharing the referral link with your friends.
Anyway, there are hundreds of such refer and earn apps available in the market, but to make it more useful for you, we are mentioning only those apps that give high referral amounts.
What I and my team also kept in mind while researching these apps was that the apps should be so easy to install and use that, even if you try so hard to find and refer friends, you won't regret it because the apps are going to give you a good amount in your wallet.
| Name | Our Star Rating |
| --- | --- |
| Upstox | 4.4 |
| IIFL Securities | 4.1 |
| Paytm Money | 4.6 |
| My11 circle | 3.9 |
| Cred | 4.3 |
| YSense | 4.2 |
| Meesho | 4.0 |
| Winzo | 4.5 |
| NewsDog | 4.4 |
| RapidBox App | 4.1 |
| Zerodha | 4.6 |
| Big Cash | 3.8 |
| EarnKaro | 4.3 |
| One code app | 4.0 |
| BoloIndya App | 4.2 |
| Frenzi App | 4.5 |
| mCent Browser | 4.1 |
| CashBoss | 4.4 |
| m.Stock | 4.0 |
Some best apps by some popular brands
| Name | Rating |
| --- | --- |
| Google Pay | 4.6 |
| PhonePe | 4.3 |
| Amazon Pay | 4.5 |
| Ola and Uber | 4.0 |
| Swiggy | 4.8 |
| Freecharge | 4.2 |
Attention please: Friends, let me tell you a new and fun way to make money. Do you know now there are many Ludo Earning apps that give money for winning Ludo games and tournaments? We have written a dedicated post on this topic, and you should definitely know these Ludo money earning apps to make a side income for you.
---
Upstox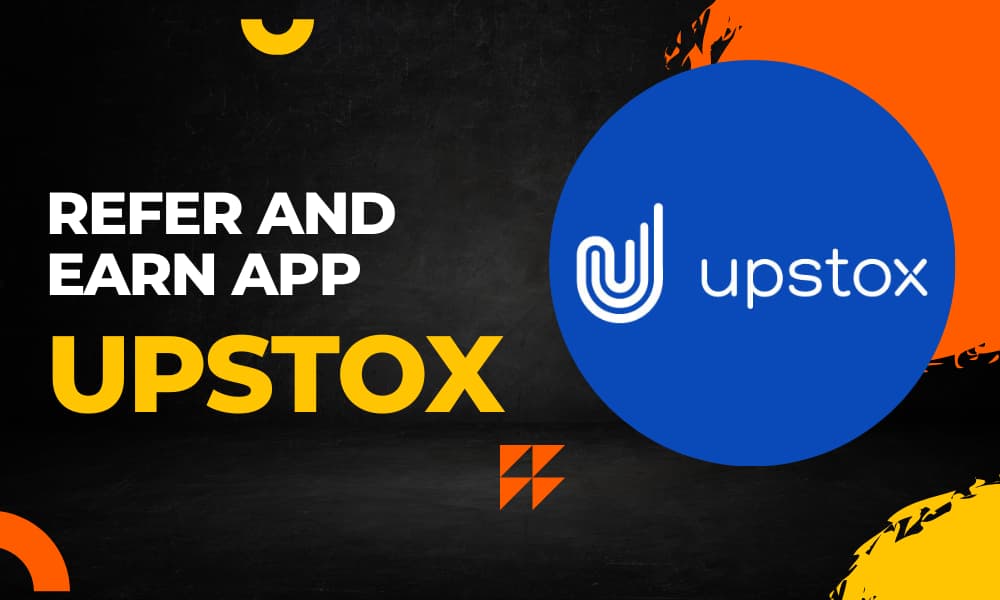 Starting with our first app, Upstox. It is a popular app based on stock markets that is used for mutual fund investments, trading, stock investments, and digital gold.
Upstox provides a referral offer where you get Rs. 600 in your wallet for every single referral to a friend. Once your friend opens an account using your link, you will instantly receive the referral amount in your wallet. You can then transfer this amount from the wallet to your bank account.
All you need to do is open an Upstox Demat account.
Go to the profile icon and find the referral option.
Tap on it and get the referral link.
Share the link with your friends.
Once your referred friend uses your link to install the app and completes his profile, Rs. 300 will be credited to your Upstox account.
When they invest some amount, it will pay you another 300 Rupees. You can check your Referrals and earnings on the 'Your Earnings & Referrals' tab in the app.
---
IIFL Securities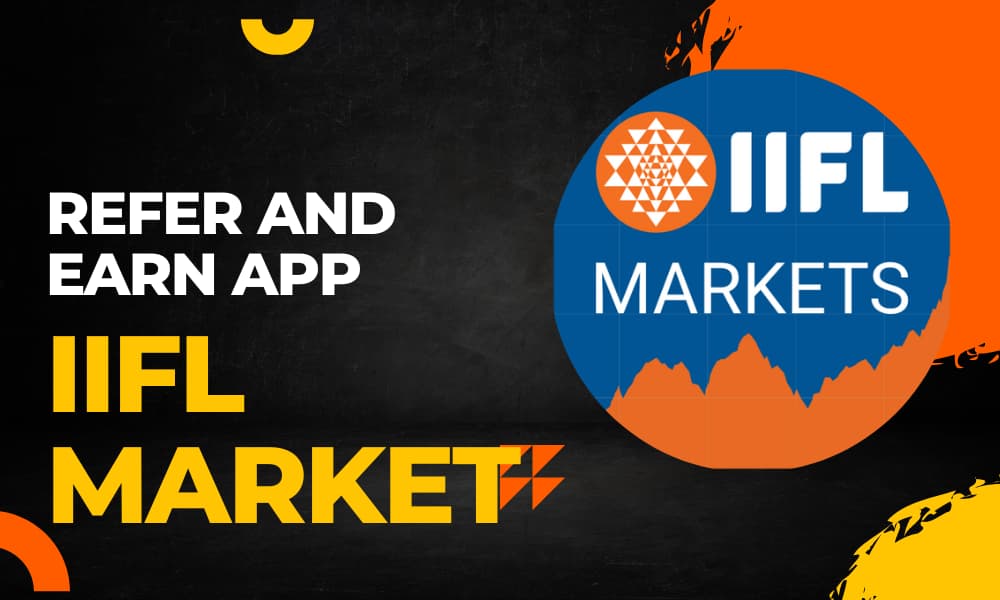 It is considered one of the best trading apps in India as well as the best app for refer and earn. IIFL offers online trading with advisory services that are completely research-based. It offers brokerage-free equity delivery trading, but for all other tradings, they charge Rs, 20.
Now your task is to open an account with IIFL that is completely free of cost. After that, you just need to pay Rs 250 annually for account maintenance. They generally offer free maintenance charge for the first year.
Let me summarise:
All you need to do is open a Demat account on IIFL securities by filling in your KYC details.
After verification of documents, you will get a beneficiary owner identity.
Then open the Demat account, and find the 'refer and earn' option.
Use the referral link to share with your friends and relatives.
Once they use your link to open the Demat account, you will receive a referral reward of Rs. 500.
---
Paytm Money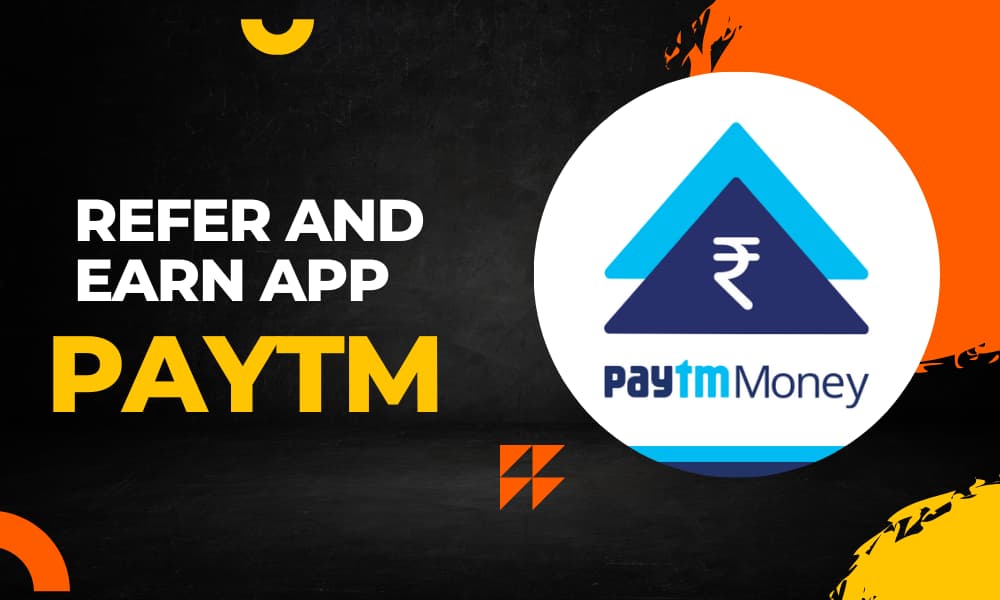 Paytm Money is another venture of Paytm that also provides online stock market trading services to customers. The unique selling proposition of Paytm Money is its low-cost trading services as compared to other competitors.
It deals with stocks, mutual funds, and digital gold. After uploading the required documents, it would take just one day to open a Demat account on Paytm money.
You will also get multiple watchlists that will help you to track the real-time price changes of upto 50 stocks at a time.
For every single referral you make, you will earn you a Rs 300. This will not only benefit you, but also your referred friends will get Rs 100 in their trading balance. However, you will get the referral amount only if your referred friend does the first trading using the app.
---
My11 circle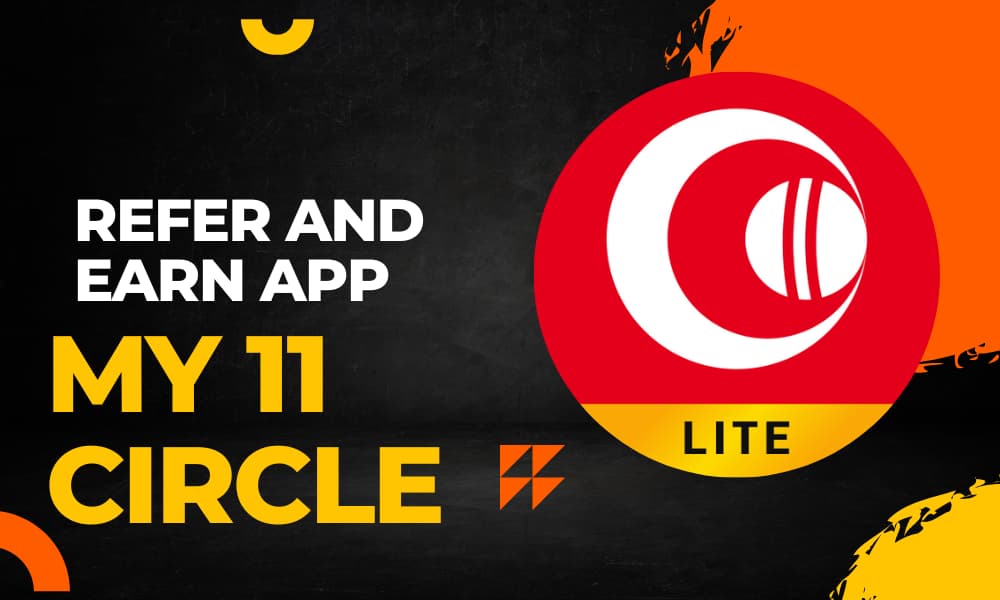 My 11 Circle is one of the best rummy apps as well as one of the refer-and-earn apps that offers Rs. 551 per single referral to a friend. The best part is that you get a chance to earn a very good referral bonus even without spending a single rupee on the app. The process is quite simple and smooth.
All you need to do is download the app and complete the KYC details using your PAN card and bank account details.
Find the "Refer & Earn" section and share the invite link with your friends.
When the referred friend plays for the first time using your link, you will directly get an amount of Rs 51.
Additionally, if your referred friends invest a minimum of Rs 40 to play any game in the app, you will get 10% of the deposited amount which is equivalent to Rs 4. Suppose, if any of your referred friends invest Rs 1000, you will get Rs 100, and so on. This chain system of earning makes this app the best refer-earn app which eventually becomes a passive way of earning.
---
Cred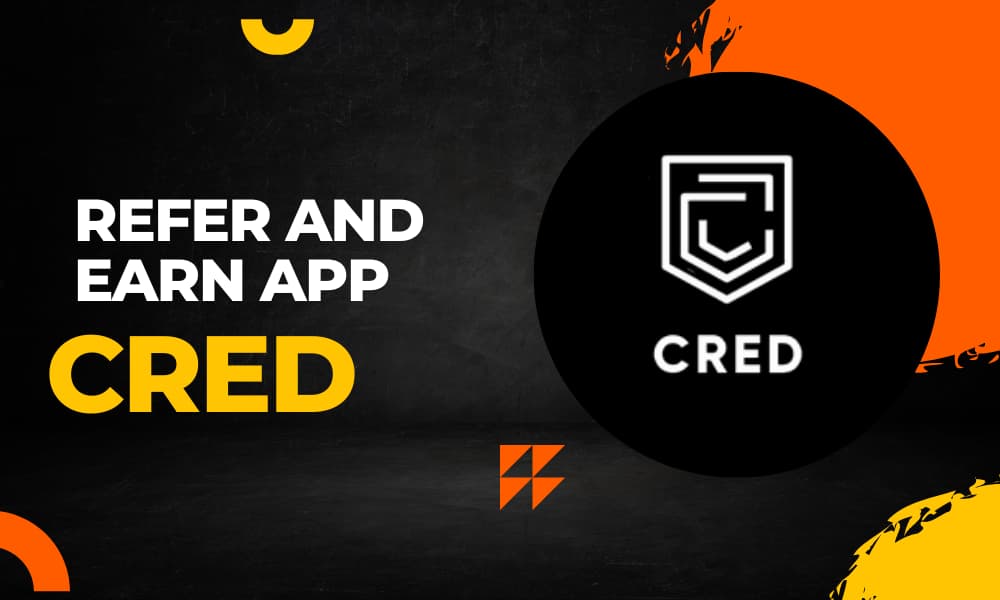 I think hardly there would be any person who isn't aware of Cred's unique advertisement strategy on TV. Cred is a credit card app that allows you to pay and manage your credit card. Using Cred you can monitor all the transactions, track expenses, and avoid unnecessary deductions from your credit card.
When you tell your friends about the Cred app, you will get Rs. 750 as a bonus, and your friend will get Rs. 250 too. But there is a condition, your friend needs to use the Cred app to make a payment of at least Rs. 1000 with their credit card first. This payment can be for bills, online shopping, subscribing to services, or any type of payment through the Cred app.
---
Ysense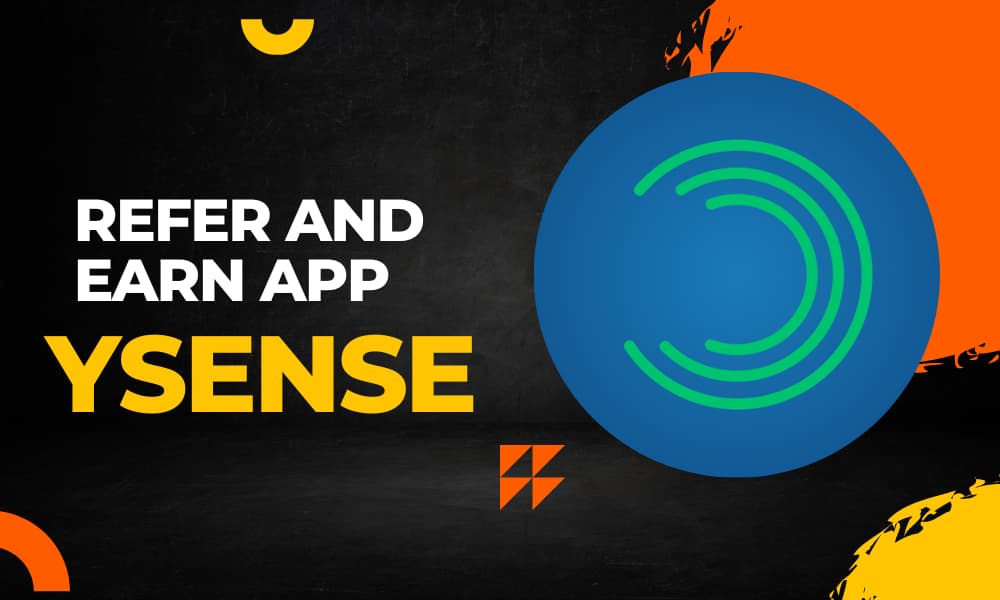 Ysense is an app where you can earn money by completing various online surveys conducted by different companies, playing games, and watching videos to earn money.
This app has great earning potential using which you can make some pocket money easily. I am using the word "easily" because, they give you money by doing very simple tasks like taking surveys, watching ads, etc.
Along with these, you get a great option to earn by referring this app to your friends. For every active referral, you will get a signup bonus of $0.10 to $0.30.
This doesn't end here, once your referrals reach their first $5.00, you will again get an extra $2.00 bonus. You will also get an active commission of 20%* of the money your referred friends earn every time.
---
Meesho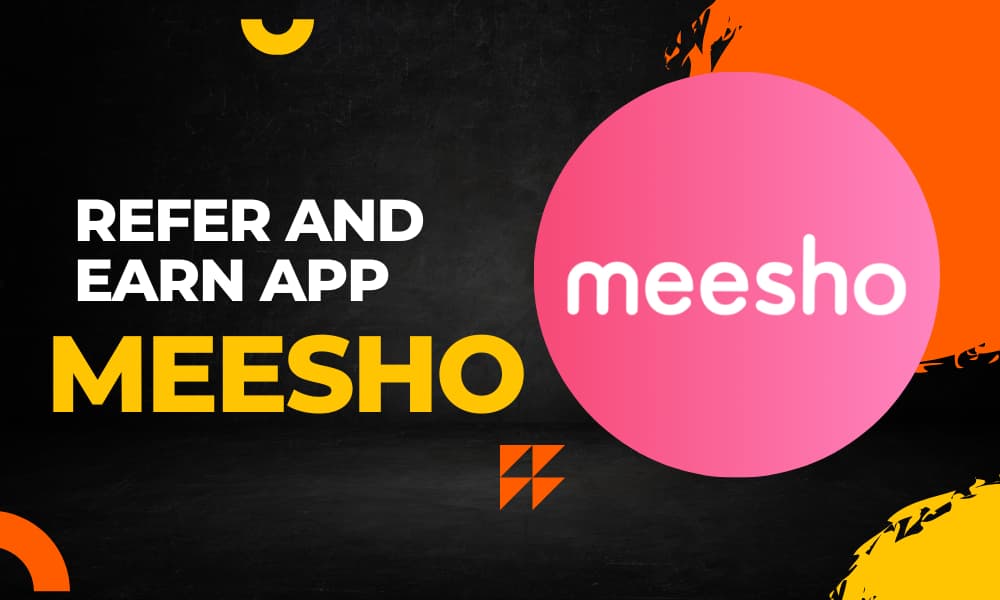 Meesho is an eCommerce platform where you can sell the products online. This platform is a boon for many business owners around the world who want to sell their local products worldwide. Using Meesho many housewives and students have started their online businesses so easily with just a few clicks.
Apart from opening online stores and starting a business, one can earn more by referring the Meesho App to friends or relatives who are also looking to start their own businesses.
Its refer and earn feature is quite good. Each referral to a friend will earn you Rs. 1000 and you also get a commission of 15 % for each sale they make on the app.
It is really a great platform to make money not only with online businesses but also by using the Refer & Earn feature. We gave the app a try, and it actually pays you for the money you collect by referring your friends.
---
Winzo
You won't believe it, but after using the Winzo app, I got so addicted to it that I earned a huge amount of Rs 1500 in just 2 days.
Winzo is one of the best platforms to play games and earn money. You just need to can your favourite timepass games like Cricket Rummy, Ludo, Carrom, etc., and earn real money if you win. You just have to deposit a small entry fee and earn money by playing games. Isn't this interesting guys?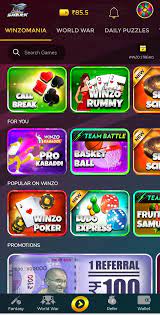 Winzo also has a Refer and Earn program, where you can invite your friends to join the platform. You will earn Rs 50 for each referral. And once you complete 5 successful active referrals, you become a Winzo Superstar which opens up even more ways to earn money.
And yes, the withdrawal amount is just Rs 3 which is much lower than its competitors in the market. You can use our Winzo referral and coupon codes and then start making money blindly.
---
m.Stock refer and earn app

m.Stock is the retail broking division of the global financial service company, Mirae Asset Capital Markets, and is emerging as a popular choice among investors. It's one of the best apps for zero brokerage investment that offers various financial products such as Delivery, F&O, mutual funds, and more.
The USP of m.Stock is their zero brokerage service across all investment products, which is available for a nominal one-time fee of Rs. 999. This allows users to maximize their investments and also get the firm's outstanding services at a fair price.
The mStock's refer and earn program encourages its existing customers to refer new customers to the platform. Under this program, m.Stock account holders can earn ₹555 as a referral reward for every successful referral they make.
Here's the simple process to get started with their referral program:
Open a Free zero brokerage Demat account on m.Stock
Proceed to the 'Refer and Earn' section in your account.
Share the referral link provided with your friends.
Once your referred friend opens a zero brokerage Demat account, Rs. 555 will be credited to your m.Stock account.
---
NewsDog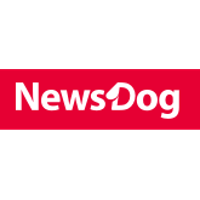 NewsDog is another app that provides a good refer and earn option to its users. It is actually a popular news and content-sharing app in India.
The app covers news and content of multiple categories in different Indian languages. That's why there is a huge chance that people will download the app using your referral link. You just think, who doesn't want to read the latest news and content?
While testing the app, we found an unexpected additional feature. And that feature is, you can earn more money by completing many more tasks like taking surveys within the app.
Upon signing up, you will directly get Rs. 50 and earn an additional Rs. 10 per referral. The cash rewards you receive can be used in different ways. And one such popular method is, you can transfer them to your Paytm wallet.
By using the Newsdog app my team members earned Rs. Rs 1000 within a week using the referral option. However, they earned most of the money by sharing links within our team itself
---
👉🏼We have written a dedicated post that lists the best walk-and-earn apps that will pay you real cash, discounts, offers, deals, and many more while you work out or walk or run.
---
RapidBox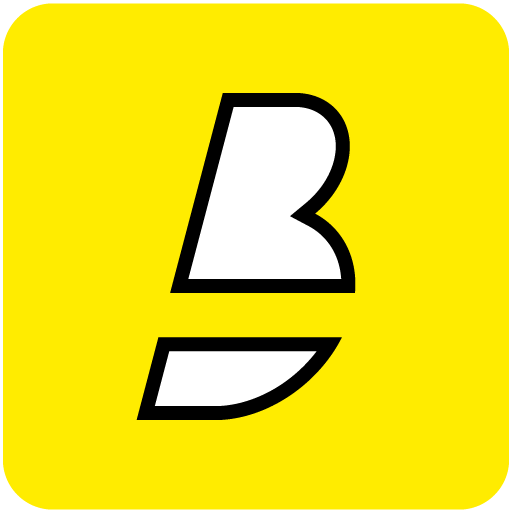 RapidBox is a fantastic online shopping app that has a collection of high-quality fashion products at factory prices. In addition to their already affordable prices, they are currently giving away a ₹20 signup bonus and a ₹20 referral bonus.
This is a great opportunity to save even more on stylish and fashionable items. What I liked about this shopping app is that it has a great smooth UI. You can swiftly navigate through the app, browse and purchase the latest trends easily.
You can earn Rapid Points by referring friends to join the Rapid Box app. You can then redeem these points and transfer the amount to your Paytm wallet once you collect 300 points.
---
Zerodha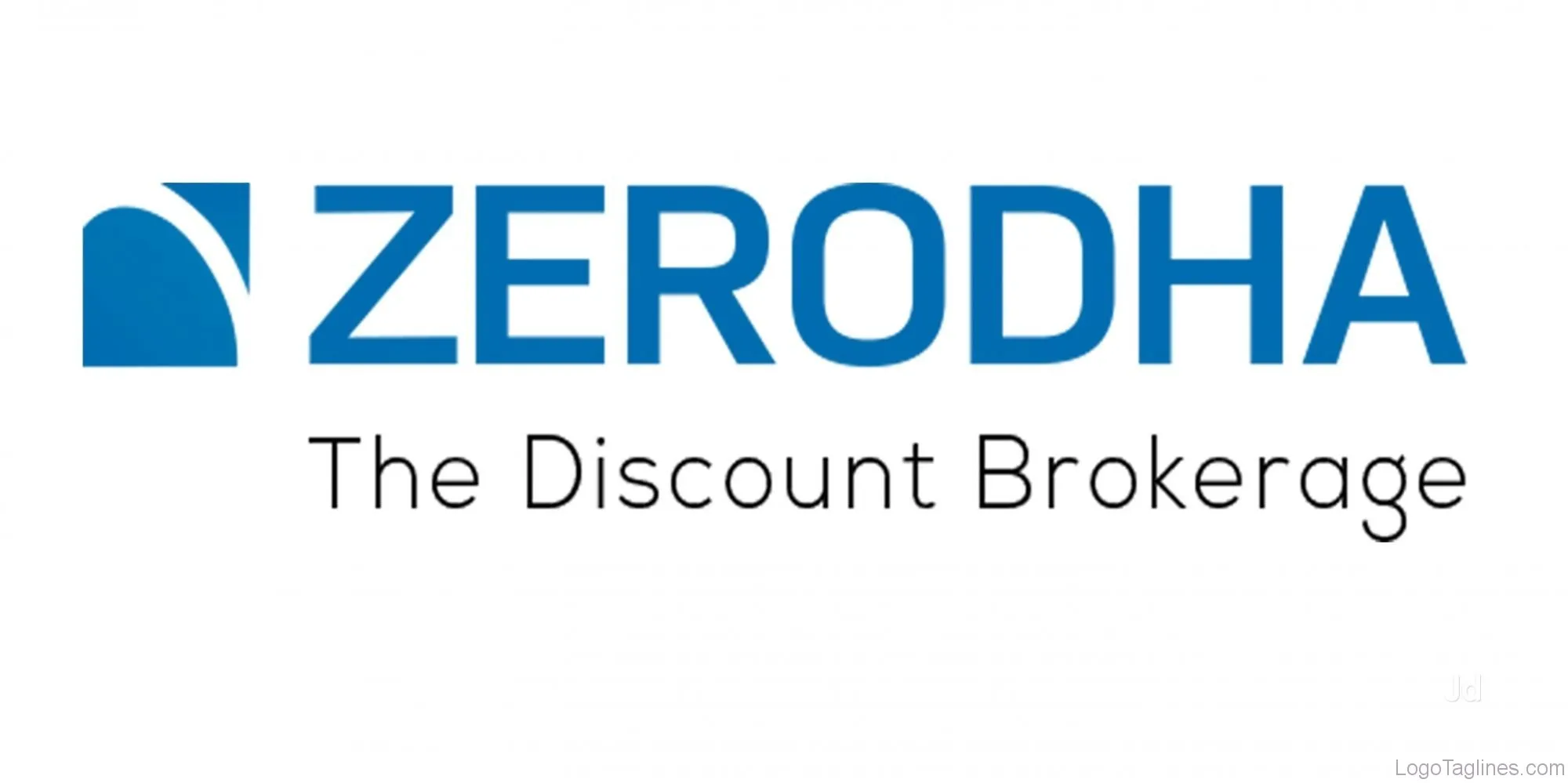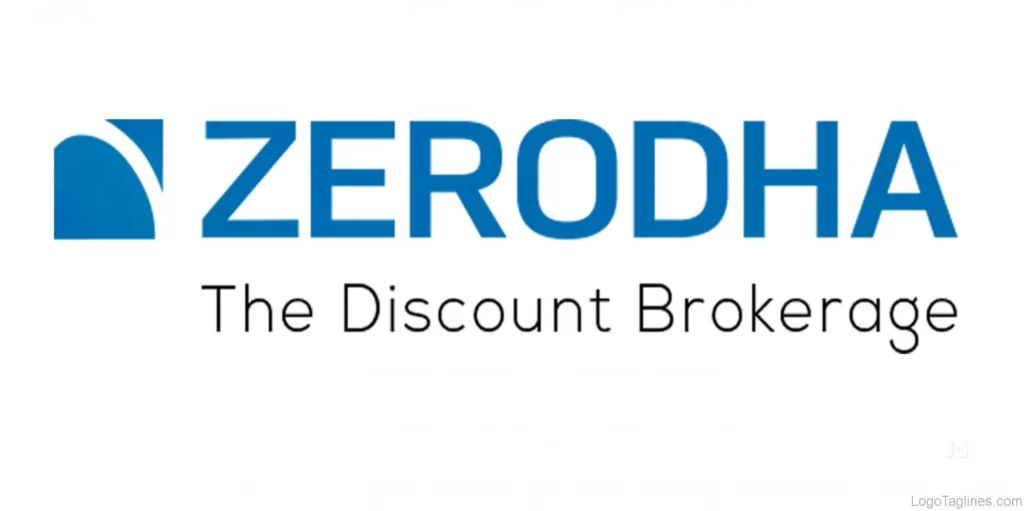 Zerodha is a popular app for online trading and investing in India. You might have come across this name in newspapers or Ads. The app is a great platform to buy and sell stocks, mutual funds, and other investment products.
In addition to all these investment and trading options, Zerodha also gives a refer and earn program to earn money by inviting your contacts to join the platform.
When you refer a friend and he opens a Zerodha account and starts trading, you will receive a referral bonus in your demat account. You can use this referral bonus to start trading or withdraw the amount to your bank account.
If you are looking to open a Demat account with Zerodha, you will need to pay a fee of ₹200. You can also open the Demat account offline and for this, the fee will be ₹400.
When you refer a friend to Zerodha, you will earn 10% of the brokerage fee for the lifetime. You can withdraw this balance to your bank account at any time.
---
Big Cash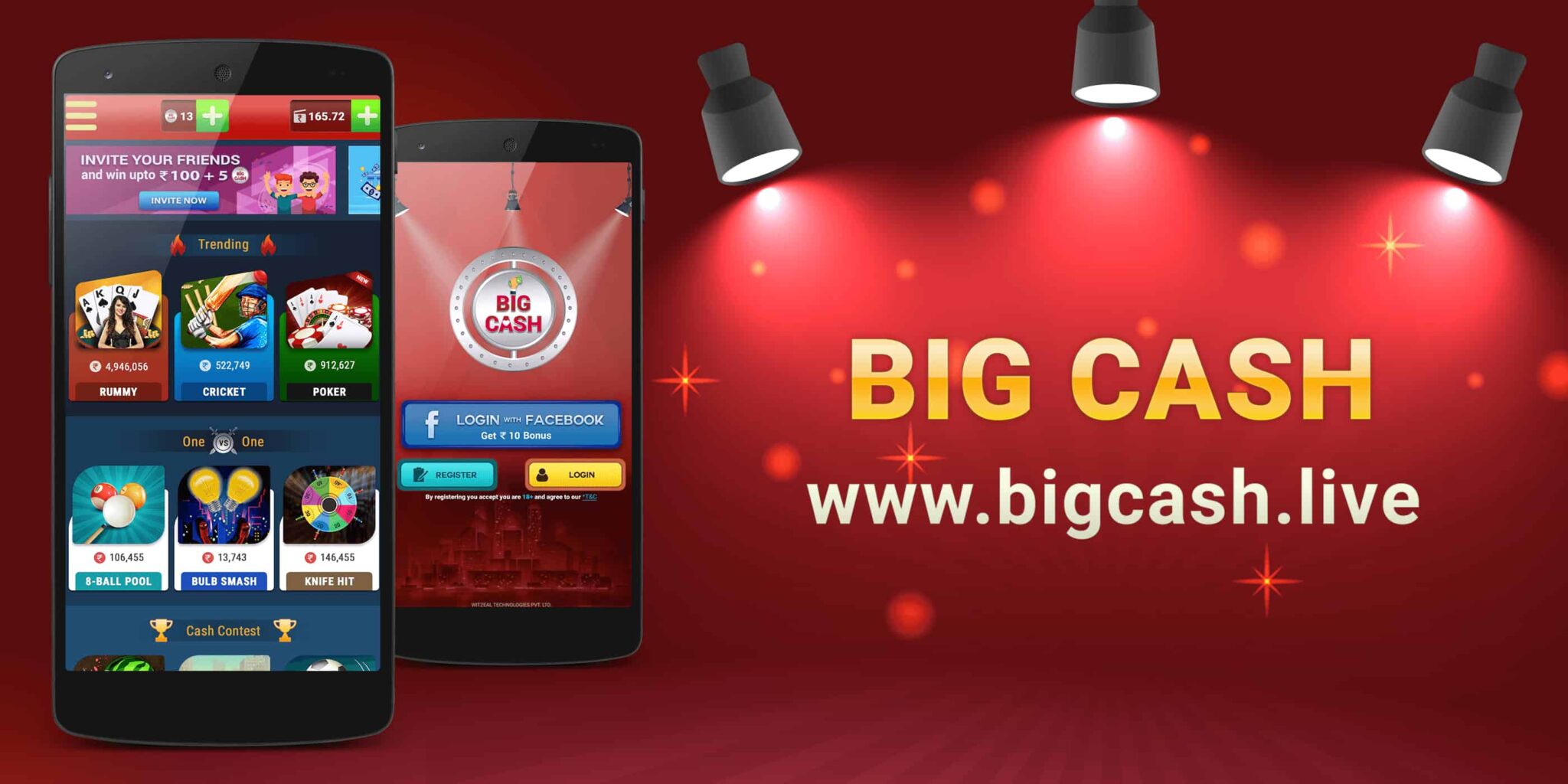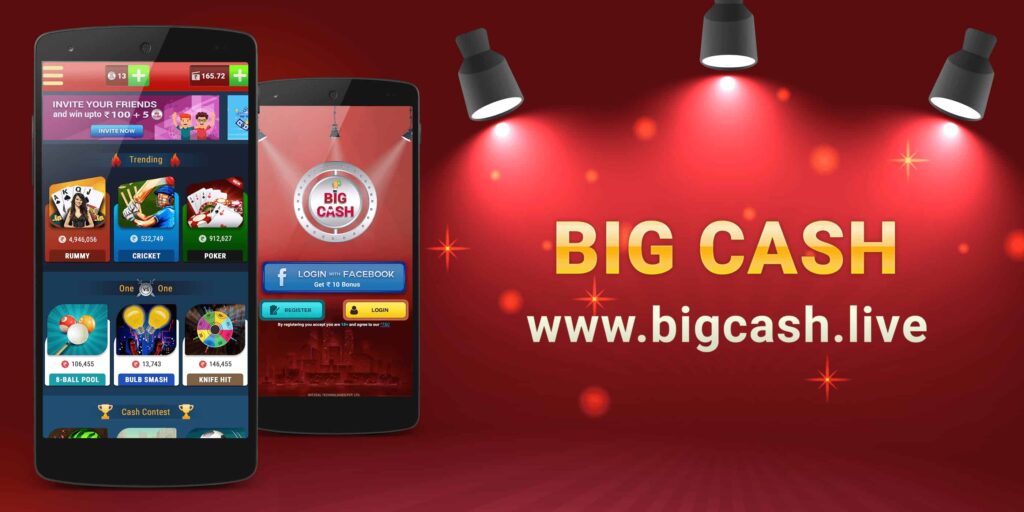 Big Cash App is currently the top gaming app in India and is offering users a chance to earn money by playing games on the app. For new users, the app is offering a free Rs. 10 cash bonus to play games, and you can earn even more by referring friends and earning additional free PayTM cash of Rs. 15.
The app allows you to redeem your earnings and transfer them to your PayTM wallet. The minimum amount to redeem is Rs. 10. You should give it a try and see how much you can earn by using its refer and earn method.
---
EarnKaro

If you want to earn money by participating in an affiliate program from the comfort of your home, EarnKaro is the best platform for you.
Unlike other affiliate programs, EarnKaro does not require approval to start promoting products and earning money.
This app also offers you the option to add more money to your wallet by referring to this app to your friends. You will earn 10% of the profits that your friends will earn subsequently.
With a minimum withdrawal limit of just Rs. 10, you can easily transfer your earnings to your bank account.
To use the refer and earn option on EarnKaro:
Download and sign up for the EarnKaro app.
Tap on the profile option.
Select the "My Referral" option.
Tap on "Refer & Earn Lifetime".
Share your referral link on different social media.
You will earn a 10% commission from your referred friends.
---
Zet App (Previously OneCode)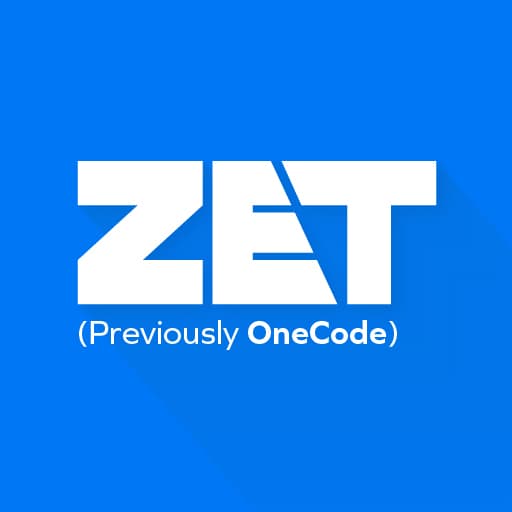 Zet is an app similar to the previous app EarnKaro. It was earlier known as the OneCode app app which offers a variety of popular and trending brands having a "refer and earn" option.
Using the Zet app, you will get a golden chance to get access to many financial products and services from banks like SBI, IDFC First Bank, AXIS Bank, and more
Along with the refer and earn option, you can generate leads by selling the financial products. You will get a detailed dashboard to track your earnings, referrals, pending profits, EMI calculators and many more
To use the refer and earn feature on Zet:
Download the Zet and register using your email, mobile number, and OTP.
Verify your KYC by providing the necessary.
Tap on the "Profile" icon and select the "Share Now" option.
Share your referral link with friends.
Whatever money you make, will be sent to your Paytm Bank.
---
BoloIndya App

Bolo Indya is a popular mobile app in India for short videos in local languages. It provides a platform for video creators to earn money by creating quality content that becomes popular on the app.
Bolo Indya's goal is to empower Indians by giving them a voice and a platform to share their experiences. Bolo Indya also offers a refer and earn feature, allowing users to earn money by referring friends to the app.
You can transfer the rewards to your Paytm account; the minimum threshold to transfer is ₹10.
Frenzi App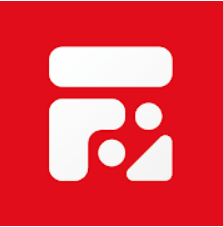 Frenzi is a fantastic app that can help you save time when searching for something to watch on streaming platforms like Netflix, Prime, Hotstar, Zee5, and Sonyliv.
It is also the best app to earn by using the referral feature. If you refer two friends to the app, you will even get a free ₹100 Swiggy voucher.
Many users have started using the Frenzi app and are able to earn instant vouchers for premium subscriptions like Swiggy, Amazon Prime, and Hotstar Premium just by referring friends and completing tasks and quizzes.
Signing up with Frenzi gets you 1000 points, and referring friends gets you an additional 1000 points. Completing tasks and quizzes earns you between 100 to 500 points.
---
mCent Browser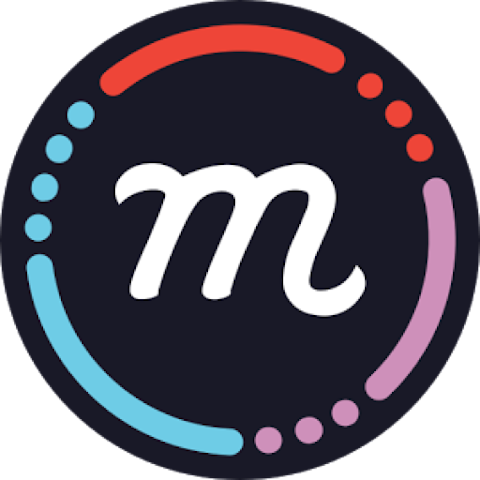 The mCent Browser is a web browser that rewards its users for browsing the internet. The mCent Browser is available for Android devices and can be downloaded from the Google Play Store.
It offers a fast and secure browsing experience, as well as a range of features such as data savings, smart downloading, and personalized news.
It has a referral feature using which you can invite your friends to join the mCent Browser and earn rewards for each successful referral. The rewards you collect can be redeemed to make free mobile recharge or used to pay for other online services.
mCent is a free recharge browser that allows you to recharge talk time and data up to Rs199.
You can also pay for their postpaid plans using the app.
mCent rewards you with points for visiting favourite sites, reading news, and using the search bar.
These points can be converted into money, with more points leading to more benefits.
Follow the points below to learn about the process-
Download the app
Enter your mobile number and verify it with an OTP.
After launching the app, Go to the "Invite a Friend" option
Now share the referral link with your friends.
When someone downloads the app and registers using your link, you will receive an invitation reward.
For each successful referral process, you will earn Rs.40.
You can use your earned money to renew your postpaid plans or recharge your mobile.
---
CashBoss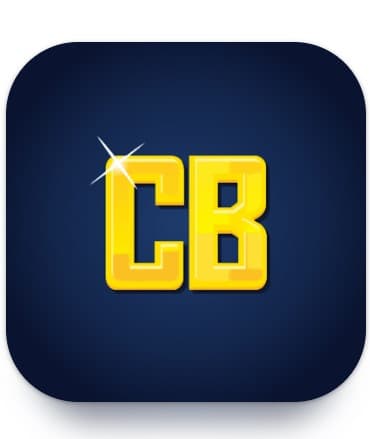 CashBoss is a free recharge app where users can win free recharges by simply sharing the app with their friends, family, and other contacts. Like every other app, you will generate a special referral link and share it with others.
You can also collect points by downloading many different apps available in this app. In addition to this, you will also get many games like the "spin the wheel" game, where you can win between Rs.1 and Rs.20.
Also, you can participate in many different available competitions that are released on a regular basis. This increases the chances of winning a prize. You will get a very good referral bonus of Rs.15 for every referral you make.
⭐ We have provided some best rummy apps in India, so if you want to earn money playing card games then you can have a look at these apps
---
Some best refer and earn apps by some popular brands
Google Pay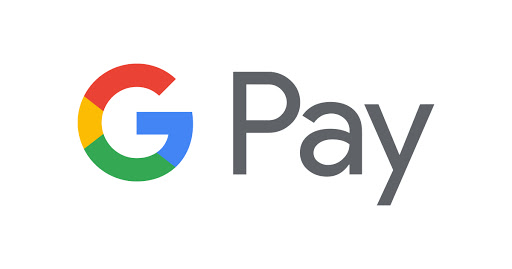 Google Pay is the digital payment app by Google and I am sure you must have heard the name. It has also a referral program using which you will earn rewards for referring the app to others by sharing the link.
You can earn up to Rs. 151 for every friend you refer. Your referred user will get a scratch card with the chance to win up to Rs. 1000.
The rewards that you earn through the referral program can be redeemed for all types of online transactions. You can use it to make mobile recharges, pay bills online, buy digital cards like Google Play Redeem Codes, and so on.
---
PhonePe

Phonepe is another most used digital payment app in India. It also offers a genuine referral program for its users. For every successful referral, you will get Rs.100 as a reward. Your friend can get a joining bonus of any amount between ₹100 and ₹1000.
No doubt whatever rewards you earn can be used directly to pay bills, make recharges, book tickets and many more for absolutely free.
---
Amazon Pay


Amazon Pay is another digital payment app by Amazon in India that offers a good referral program for its users.
By successfully referring a friend to the app, you can earn up to Rs. 100, and your friend whom you have referred also gets a good cashback on their first transaction.
You also get many exciting offers every now and then like scan and pay to get cashback, send money to get cashback, and so forth.
---
Ola and Uber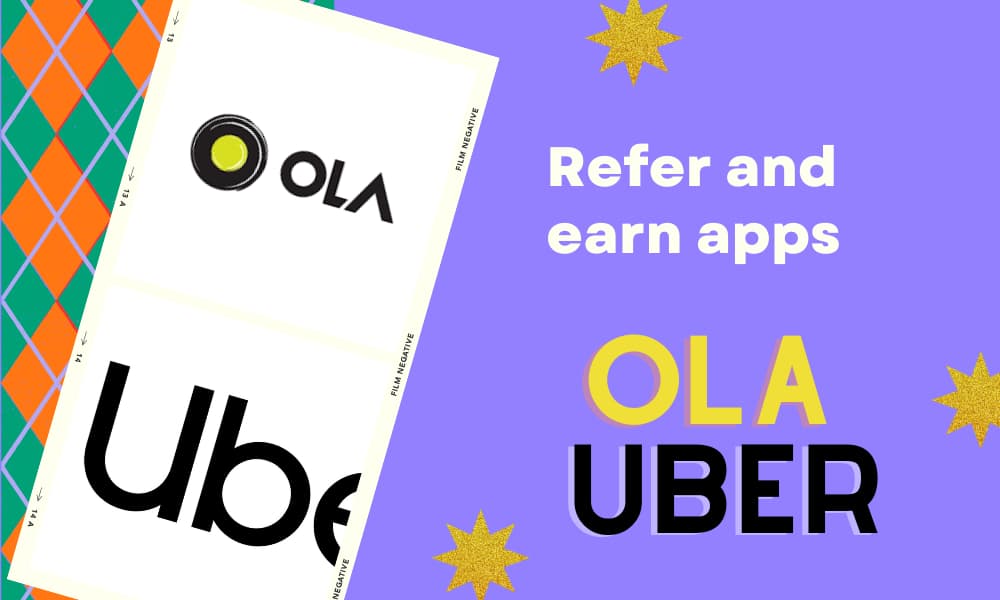 Ola, the popular ride-hailing service in India, offers a referral program for its users. The app will give you ₹1500-₹2000 Ola money as cashback.
Although you cannot transfer the amount to your bank, you can use the reward amount to travel for free at a lower price than the normal fare. You can also use these earned rewards in upcoming transactions and for discounts on subsequent rides.
---
Swiggy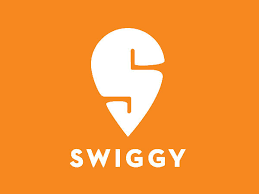 Swiggy and Zomato are popular food delivery services in India. Both of these apps offer a referral program for their users.
In both Swiggy and Zomato, you can use the refer option to add free wallet money. You can then use that amount to order free food on Zomato. By doing this you also help your friend get a discount on their first food order.
---
Freecharge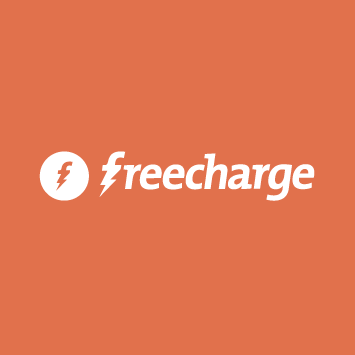 Freecharge is the popular digital wallet and payment app in India. It offers a unique referral program for its users. Through this program, you can earn rewards for successfully referring your friends to the app.
For every referral, you can earn up to Rs. 50, and the referred user also gets some discounts when they install the app using your shared link. You can use the earned money to do free recharges on your mobile.
---
How does the referral system work?
Brands and companies (Usually startups) use referral programs as a marketing strategy. This acts like word of mouth and by using this method they gain a good amount of new customers to their database.
Whenever we install the app the app gives the option of refer and earn. If we use the link to share it with our contacts, we are rewarded a certain amount.
However, some apps put certain conditions such as you will be rewarded only if the referred person takes any action in the app. Some apps pay only when the referred person adds money to the wallet while some apps do not have such terms and conditions.
This is exactly how these money-earning apps work through referral functions. That's why I always say to my readers that all these Money transfer apps, fantasy apps, and affiliate marketing apps do have great earning potential.
Why should you use the Refer and Earn Apps?
With the rising prices of goods and services around us, it is important to have an additional source of earning that can meet our small and basic demands.
We all have seen a rise in the prices of almost everything in recent months. Petrol which once cost Rs 70 has now touched the figure of Rs 100. Things are getting expensive in a very fast manner.
With the same amount of earnings and increasing cost of goods, it becomes difficult to afford many things in a certain price range. Therefore we all should find an additional source of income. This may be a small amount, but it can actually buy you a coffee or tea.
Conclusion
Today apps and websites have become extremely flexible ways to earn some extra cash. Job seekers, students, housewives and even parents can use their free time to earn some money. And I think this is much better than wasting your time on social media.
You don't even need any special skills. If you have a good group of active contacts, you are good to go. Our team has tried to find such genuine refer-earn apps, and we will keep adding new apps after our team has verified everything.
You can tell us which app helped you to earn money. And Yes, one more thing to say, if you know of any such apps, then please let us know in the comment section.