Last Updated on November 30, 2023 by Sagar Kumar Sahu
Travelling is always a rewarding and enriching experience that not only gives a broader perspective on the world but also helps in personal growth. However, it is sometimes stressful when it comes to finding a place to stay. That's where hotel booking apps come onto the scene.
These useful apps have been developed to help you search and book hotel rooms from the convenience of your phone or computer. It streamlines the entire travel process and saves you time and unnecessary hassle.
In this article, we will take a look at some of the top 10 hotel booking apps. Among these top apps, you are sure to find the one that best suits your needs.
Whether you are looking for hotels, be it luxury accommodation or some more budget-friendly hotels, there is a definite app for you.
What are the Hotel Booking Apps?
Hotel booking apps are apps that allow you to search for and book hotel rooms directly from your smartphone without the need to visit different lodges in person and search for good rooms.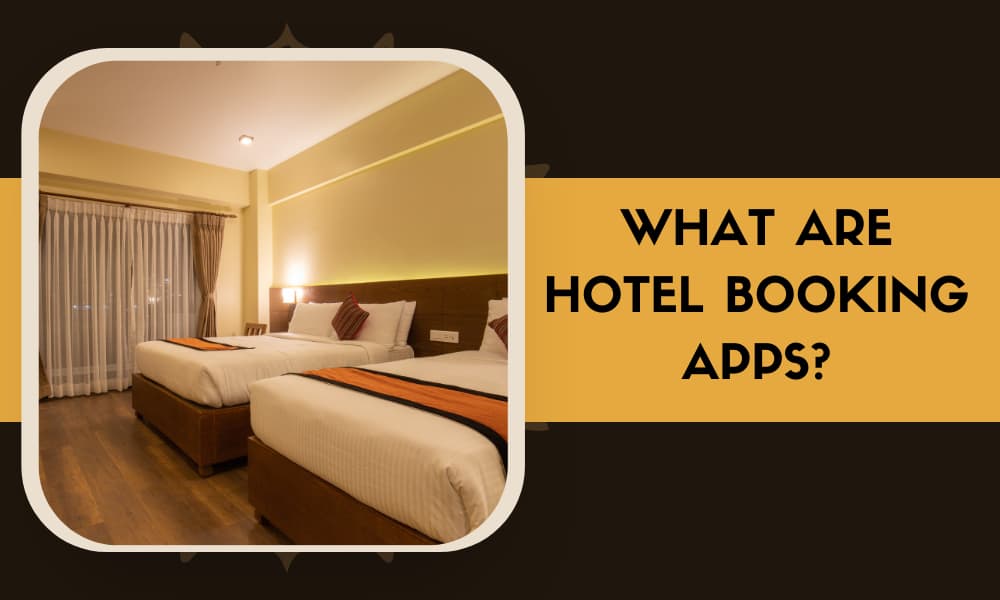 These apps have many options to choose the right hotel room by comparing prices, looking at the room photos, checking the types of services available at the room, reading customer reviews, and accessing special deals and discounts.
Nowadays many apps try to beat the competitors by coming up with new options to provide additional services. These include in-app travel guides customer support and the option to plan and manage trips.
Now, let's move on to our main topic what are the best hotel booking apps in India that you should consider to choose the best hotels at an affordable price?
Tabular Form of all the Hotel Bookings apps
| Serial No. | Hotel Booking App | My personal star rating |
| --- | --- | --- |
| 1 | Oyo booking app | 3.5 stars⭐ |
| 2 | Goibibo | 4 stars⭐ |
| 3 | MakeMyTrip | 3.7 stars⭐ |
| 4 | Trivago | 3.2 stars⭐ |
| 5 | Cleartrip | 4.2 stars⭐ |
| 6 | Agoda | 3.9 stars⭐ |
| 7 | Treebo | 4.1 stars⭐ |
| 8 | TripAdvisor | 3.8 stars⭐ |
| 9 | Booking.com | 4.3 stars⭐ |
| 10 | Yatra.com | 3.5 stars⭐ |
We have created another dedicated post for you which will definitely help you while travelling and that is Best OTT Platforms in India
BEST HOTEL BOOKING APPS LIST
1. Oyo booking app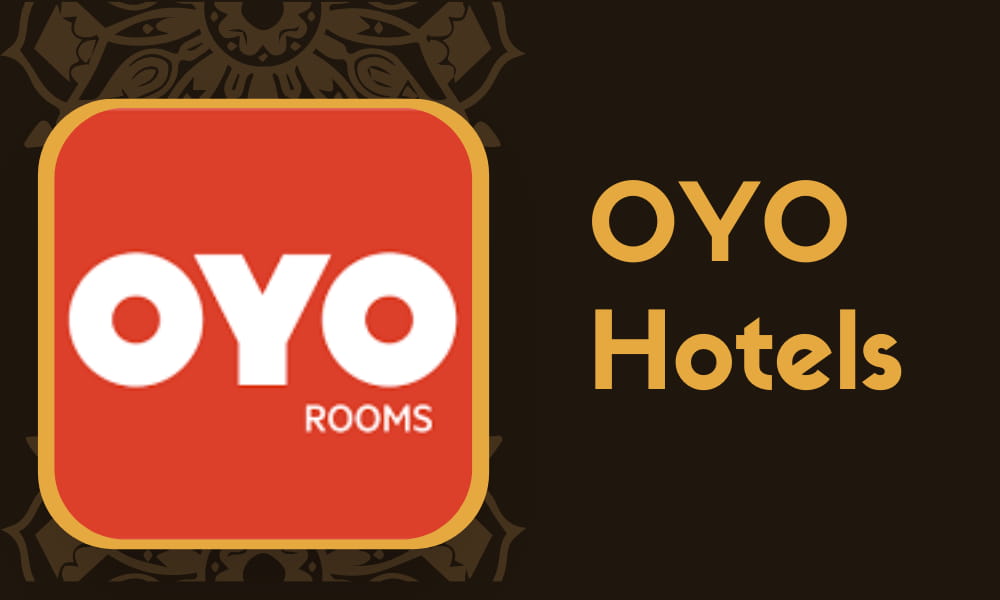 OYO Rooms is one of the best hotel booking apps in India and it is becoming more popular for both married and unmarried couples. It offers good and affordable accommodations to choose from.
One can book rooms in hotels, resorts, and other types of properties at a very reasonable price. The app has a dedicated section for unmarried couples where you will get to see those hotels that allow unmarried couples with local IDs.
You can choose the hotels based on location, price, and availability of amenities and by reading reviews from other guests. You will also get an in-app map to access it to find nearby visiting places, restaurants, and other famous places to visit.
Features:
✅Simple booking and payment options including UPI and QR codes
✅Offers affordable rooms with high-class interior designs
✅Availability of rooms in many locations even in tier 2, and tier 3 cities
✅Good hospitality, with clean rooms and washrooms
✅All necessary amenities provided, including TV, AC, water heater, and WIFI
Benefits:
🟢The convenience of booking and paying for a room online
🟢Affordable pricing, making it accessible for travellers on a budget
🟢Easy availability of rooms in various locations, allowing for flexibility in travel plans
🟢The assurance of clean and comfortable accommodations, with all necessary amenities provided
🟢The peace of mind of knowing that all necessary amenities are available in the room
Overall customer reviews about OYO:
Many customers have praised OYO Rooms for the easy and advanced online booking process, affordable prices, and clean accommodations.
Some have even mentioned the friendly and helpful staff. OYO is always a great choice for unmarried couples to stay in.
However, there are also some negative reviews, with customers complaining about the lack of maintenance and upkeep of the rooms, as well as inadequate amenities and poor customer service.
Overall, the majority of customers have had a positive experience with OYO Rooms.
---
2. Goibibo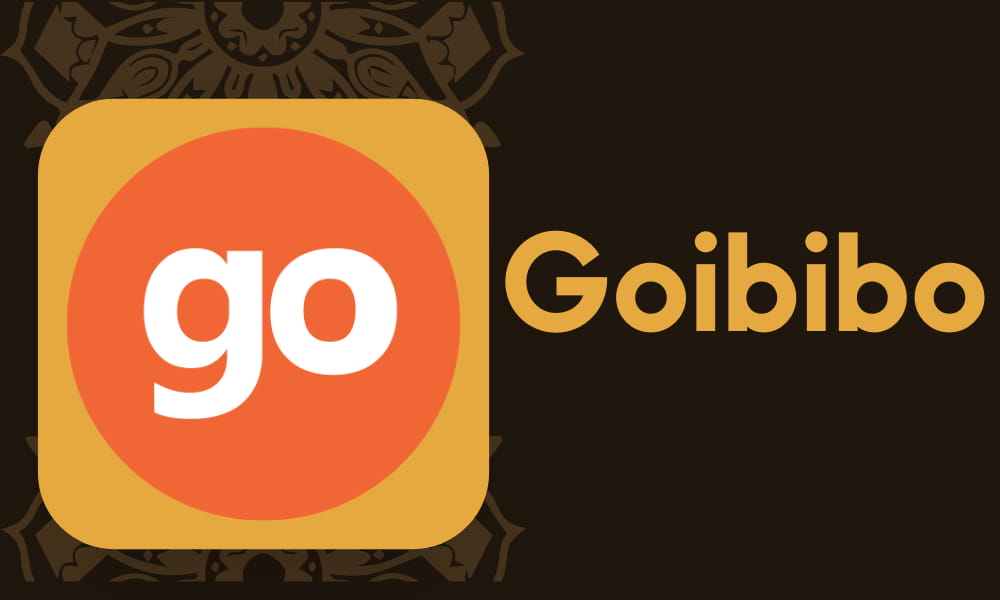 Goibibo is another best online travel booking platforms in India. You will get a variety of options to book hotels along with buses, flights, and trains.
The app has a user-friendly UI to check nearby hotels instantly. One can also use the search option to find hotels in any city across India. One can filter the options in hotels to get more desired results.
Goibibo offers periodical discounts on hotel bookings and also provides refer and earn option where you can claim a discount from your earned money of refer and earn.
There is also an option for couples, and if you enable this it will start showing the couple-friendly hotels for you.
Features:
✅A smooth, clean, and user-friendly user interface
✅Searching is simple and fast
✅The app can search for hotels based on the user's current location
✅Exclusive discounts available on select bookings
✅Exclusive last-minute deals
✅Free cancellation
✅Reserve hotels at zero cost
✅Amazing service
Benefits:
🟢Gives an easy and simple hotel booking experience
🟢Quick and relevant hotel search
🟢Ability to find hotels near the user's current location
🟢Access to exclusive discounts and last-minute deals
🟢Flexibility to cancel bookings without incurring any charges
🟢Ability to reserve hotels without making any payment upfront
🟢24×7 customer service
🟢Access to a wide range of hotels, including more expensive options than OYO.
User's reviews of Goibibo:
Goibibo is a simple and user-friendly app for booking hotels in different cities in India. I like that it offers exclusive discounts and the ability to reserve hotels at zero cost. Cancellation protection and zero-cost EMI options are also useful. It has listed many good high-standard hotels.
However, I do find that the app is listing some little expensive hotels compared to its competitors and sometimes also includes convenience fees. Overall, I am satisfied with Goibibo and would recommend it to others.
---
3. MakeMyTrip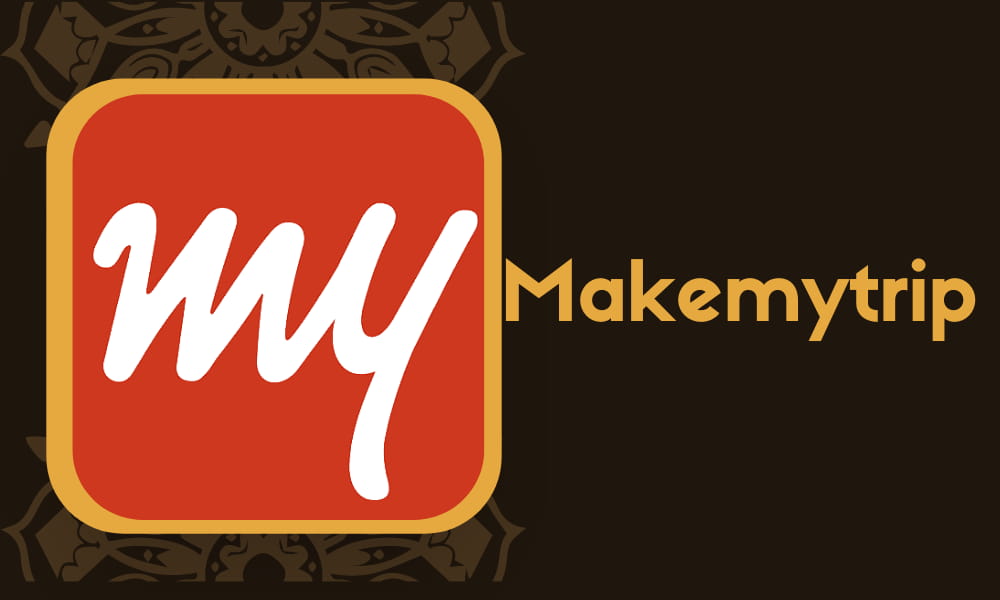 MakeMyTrip is a renowned name in the industry of tours and travel. The app offers various packages for all types of travellers, like honeymooners, business travellers, and unmarried couples.
The app provides multiple types of accommodations, from luxury hotels to budget-friendly options, making it easy to find the perfect hotel for your needs. Like other hotel booking apps, MakeMyTrip also brings many discounts, offers, and coupons to lower the expenses of hotel stays.
Features:
✅Uses recent searches and saved travel preferences to save time
✅Manages your trips by listing flights and hotel bookings in a mobile-friendly format
✅Fast and secure way of booking flights and hotels
✅Access to thousands of exclusive travel deals
✅Great UI to find things quickly
✅Ability to book bus tickets on over 12,000 different bus routes
Benefits:
🟢A time-saving and convenient way to plan your trips
🟢Easy management of your travel itinerary
🟢A secure and reliable way to book flights and hotels
🟢Access to exclusive deals and discounts on travel
🟢User-friendly interface for easy booking
🟢Flexibility to book bus tickets for various routes.
Overall customer reviews about MakeMy trip
Overall, customers have generally had positive experiences with MakeMyTrip. Many customers have praised the app for its easy-to-navigate and time-saving options to find hotels.
Many more options like saving recent searches and travel preferences add more reasons to use the app.
Additionally, many users also praised its fast and safe way to book flights and hotels. You can book 5-star hotels at exclusive deals. Some customers have also noted the great user interface and the ability to book bus tickets on various routes.
However, there have also been some negative reviews, with customers mentioning issues with customer service and the refund process. Overall, the majority of customers seem to have had a good experience with MakeMyTrip.
---
4. Trivago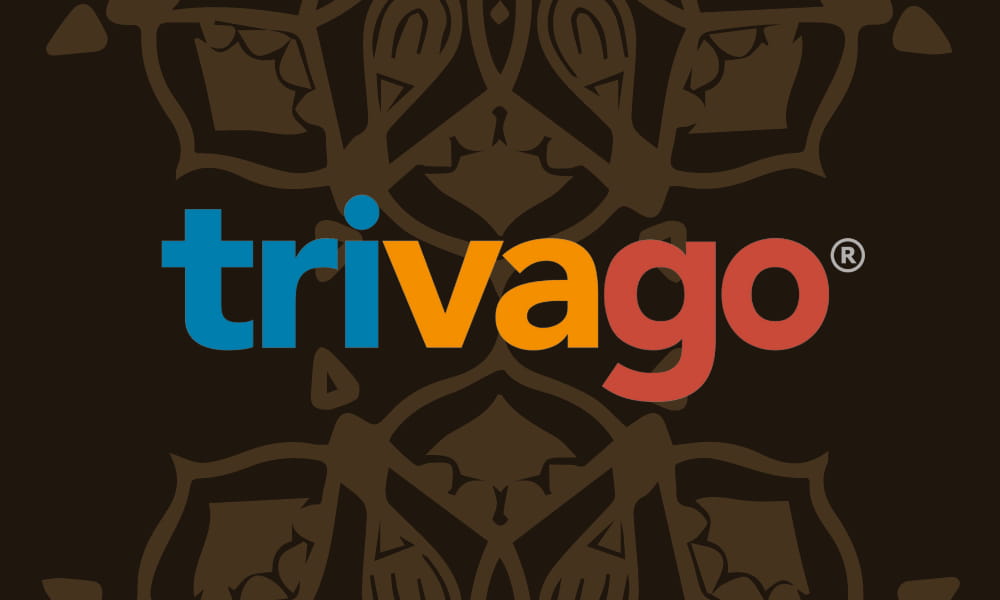 This app allows users to compare prices and features of different hotels to find the best deals. It offers many filters (like filters from low to high prices) and sorting options to help users find the perfect hotel for their needs.
Features:
✅Compare hotel prices from over 300 booking sites for millions of hotels in over 190 countries
✅Offers information and booking options for weekend trips to cities like Mumbai and Bengaluru
✅Simple search engine to find and compare prices
✅Can filter by price, distance, star category, and facilities
✅Provides extended overviews of hotel properties and average ratings and reviews from other booking sites
✅Get millions of hotel deals at one location
✅Available in 54 languages on both the website and app
Benefits:
🟢Provides instant access to millions of hotels with just one tap
🟢Search for nearby hotels at your current location using Google map
🟢Offers the facility of last-minute bookings on the go
🟢Provides reviews from multiple booking sites to help users make informed decisions
🟢Allows users to easily compare prices and options from multiple booking sites to find the best deal
🟢Provides personalized recommendations based on user preferences and past bookings
Overall review of the app:
The Trivago app is a useful app for researching and comparing hotel prices from all available booking websites. The UI is clean and one can easily handle the app. It is equipped with various filters and options to narrow down search results.
The map feature also comes to use when one wants to prioritize location while booking a hotel. But, one drawback is that it does not allow booking directly through the app, and this may be inconvenient for some users.
Though Trivago is a good resource for quickly comparing prices, it may not offer much beyond that for some users.
---
5. Cleartrip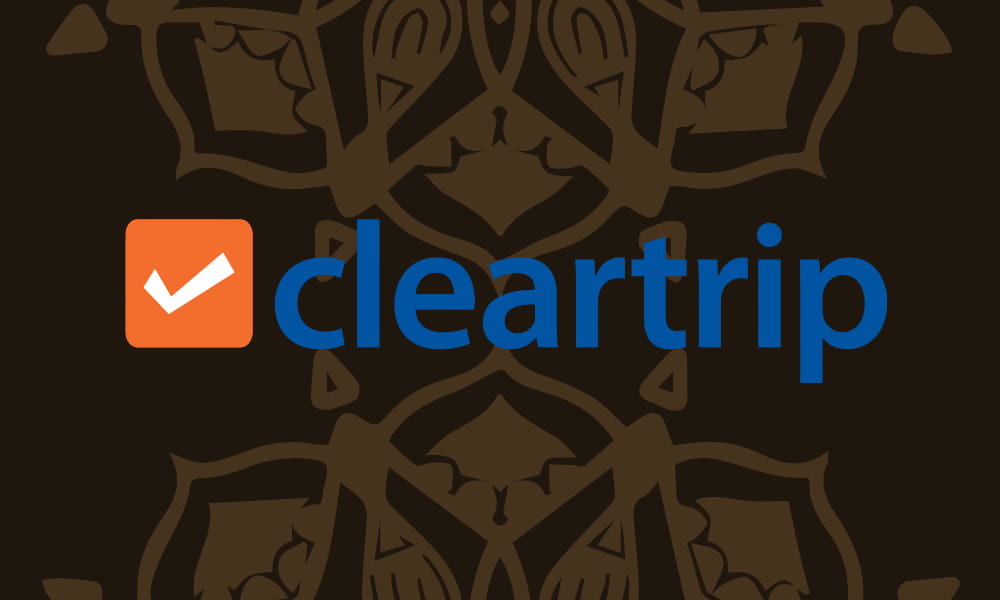 Cleartrip is a travel booking app that makes it easy to plan and book your next vacation or business trip. With over 400,000 hotels and 15,000 cities to choose from, you will get plenty of options for your hotel stay.
The app also allows you to book flights, compare prices and ratings, and manage your bookings all in one place. You can also get on-way trip deals to various international places like Bangkok, Dubai, Paris, etc.
With a secure UPI payment option and pre-book hotel room system, Cleartrip makes it a perfect hotel booking system.
Features:
✅Choose from over 400,000 hotels across 15,000 cities
✅Book hotels online and get the best deals
✅Has Google Voice integration
✅Use smart tags to narrow down your choices
✅Personalize your searches and use filters to find the perfect hotel
✅View room type, occupants, inclusions, and more
✅Use convenient payment options like secure, 3D payments
✅It has a "Plan option" to plan an entire trip in a go
✅Book flight tickets online
✅Get alerts for flight delays and cancellations
Benefits:
🟢Smooth and safe payment options including secure, 3D payments
🟢Compare Trip Advisor ratings and reviews for all hotels
🟢Customize your travel with options for layovers and class of service
🟢View flight schedules, fares, and availability
🟢Use Fare Calendar to find the lowest fares for your travel dates
🟢Use the Price Graph to compare fares for different flights
🟢Manage bookings and view itineraries on the app
🟢Get alerts for flight delays and cancellations
🟢Book round trip or one-way journey
🟢Find things to do in more than 100 cities worldwide
🟢Train search feature for easy train booking
🟢Various deals and discounts are offered to customers.
Overall review
Overall, the Cleartrip app is a great resource for travellers in India and parts of the Middle East, offering a range of services including flight, hotel, and train searches as well as activities in 100+ cities.
However, it may not be that useful for travellers outside of these regions as it does not offer many options to select from.
Some positives of the app include flight alerts, deals and coupons for Indian travel, and a simple-flexible user interface.
I think this app needs more improvements in many areas like expanding to more locations, offering flexible searches, and adding a bus search feature.
---
6. Agoda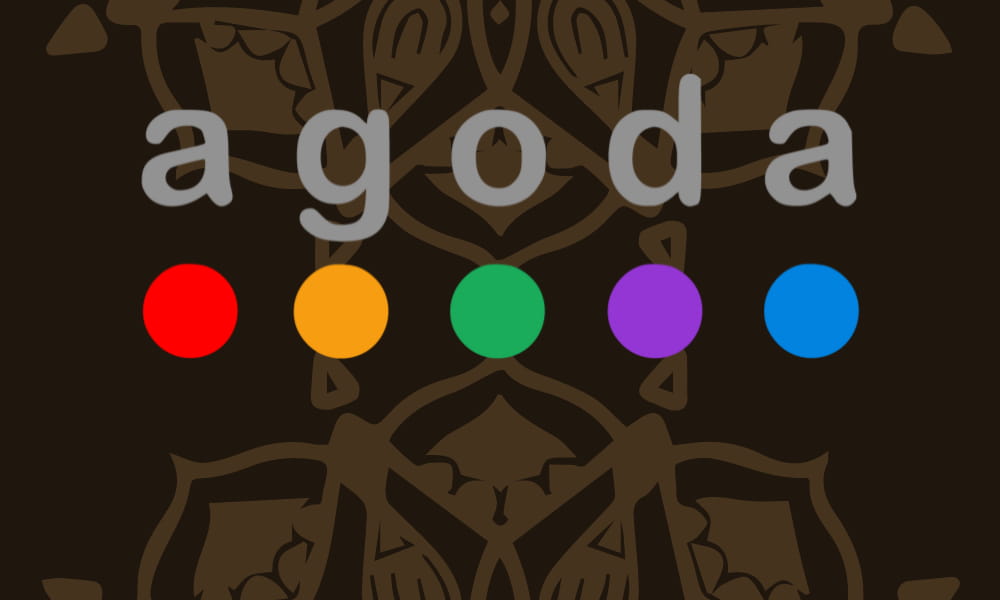 Agoda is one of the best hotel booking apps, that helps the traveller to find unbeatable deals on hotels, flights, private villas, and apartments all over the world.
You might have watched the ads by Agoda where the actress Rashmika Mandana is promoting the app.
Its smooth and simple UI with all the necessary booking options enables you to locate the best offers available at any given time.
This app has tried to include all the necessary options available, like great hotels, villas, BnBs, and vacation rentals, and trying its best to bring something new features for every traveller.
Features:
✅Wide range of accommodation options, including hotels, flights, and more
✅Hotels with all necessary amenities and good services
✅Over 2.5 million properties available for booking
✅Discounted rates are available worldwide
✅Instant booking with no hidden fees
✅Private villas, apartments, and other unique accommodation options
✅Exclusive VIP benefits for loyal customers
✅Wide coverage in destinations around the world
✅Convenient payment options, including the ability to pay at the property
✅24/7 customer service and support
Benefits:
🟢Easy to navigate and hassle-free booking process
🟢Ability to search in your preferred language and currency
🟢AgodaCash rewards program for returning customers
🟢Promo codes and discounts available for new and existing customers
🟢Agoda VIP loyalty program for frequent and loyal customers
🟢Price matching guarantee for finding lower rates on the same room
🟢Multiple payment options, including the ability to pay at the property
🟢24/7 customer service and support
🟢Wide coverage in destinations around the world
🟢Option to earn and redeem loyalty points with partner hotels
Overall reviews of the app
In conclusion, Agoda is a booking app offering a variety of options for hotel booking with new offers and discounts. The UI is good enough to find and book hotels easily.
You can make real-time bookings with up-to-date availability. The app's integrated rewards program gives a good advantage as the app allows its existing customers to save money by referring friends and family.
However, some users have complained about flexible or last-minute bookings. They sometimes add additional fees associated with certain bookings that are not always advertised upfront.
Payment options are also limited in some countries compared to other travel sites.
Overall, the Agoda app is a great option for booking accommodation not only in India but anywhere around the world, thus making it one of the top 10 hotel booking apps for travellers or those planning their next vacation.
---
7. Treebo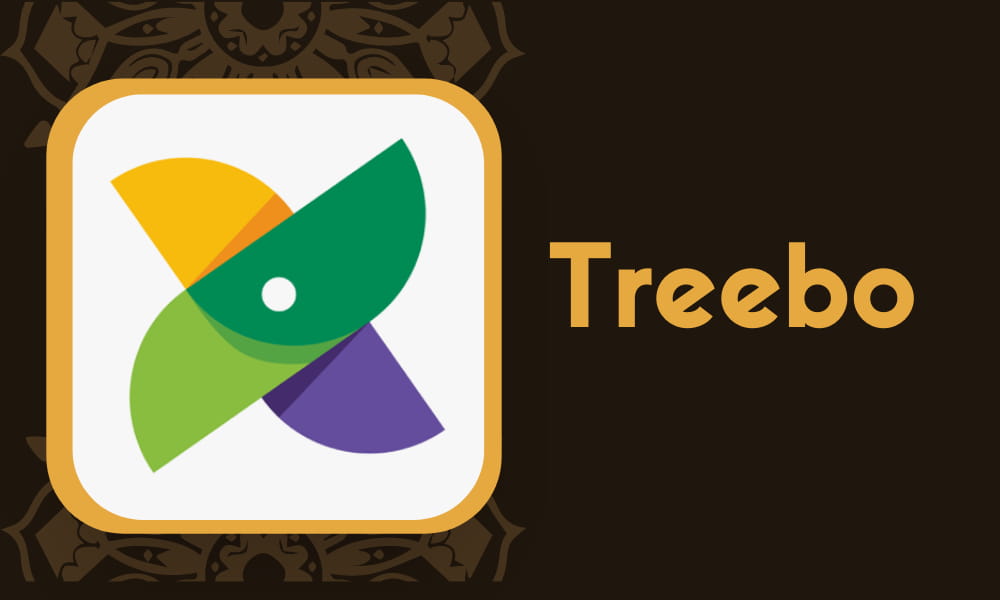 Treebo Hotels is the perfect online hotel booking app for travellers looking for the best, most affordable, and high-standard hotels. You can find 600+ hotels to choose from that have partnered with Treebo and are present in over 100 cities in India.
It provides quality stays with the assurance of fresh rooms, complimentary breakfast, free Wi-Fi, and other essentials at great rates along with 24×7 customer service assistance.
Features and Benefits:
✅Instant discount of up to 5% off for first-time users who sign up
✅Over 800 hotels are available in more than 100 cities across India
✅Free cancellation policy
✅Ability to book now and pay at the hotel
✅Clean and comfortable accommodations
✅Unlimited basic breakfast included
✅Branded toiletries provided
✅In-house full-service restaurant available
✅In-room coffee and tea maker
✅Spacious, upscale rooms are available
Overall reviews of the app
Overall, the Treebo Hotel Booking App can be the best hotel booking app for you if you want to stay in luxurious hotels at affordable prices.
Users found the search functionality is accurate and shows quick results without buffering which makes it easy to find hotels as compared to other hotel booking apps.
The app offers 24/7 customer service assistance and users can register a complaint if they find anything wrong in hotels. And the good thing is that they take action immediately no matter at what time you complain.
Many users also appreciated its flexible booking options such as book now pay later and free cancellations.
However, the app does have a limited presence outside of India and some reviews have cited issues with the availability of hotel types.
---
8. TripAdvisor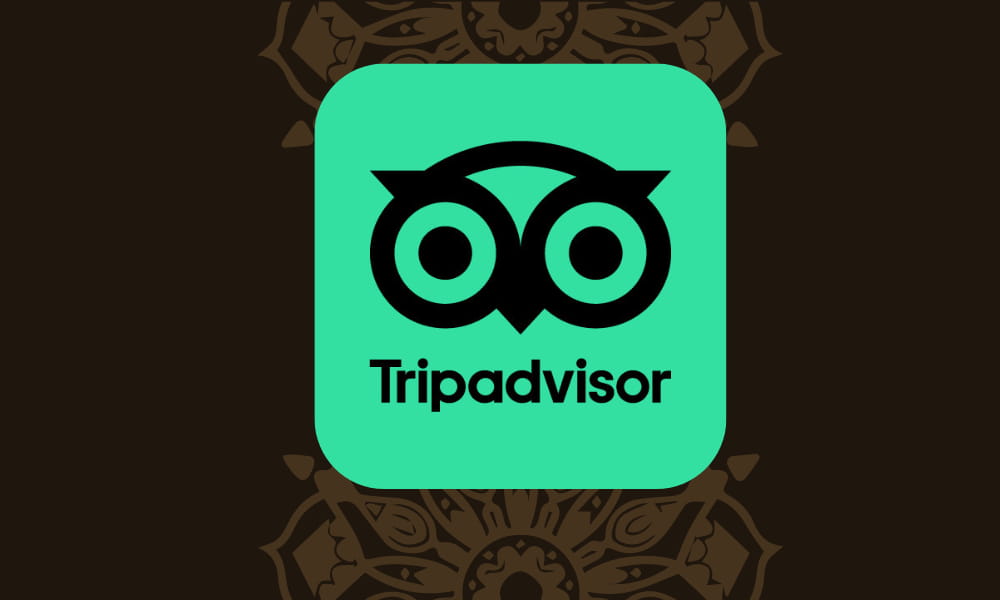 Are you ready to take your trips to the next level? With Tripadvisor's hotel booking app, you can find the perfect places to stay, activities to do, and delicious food to eat.
You also get reviews given by millions of travellers who have used the app before.
The app has all the features that make it easy for you to plan every aspect of your trip, from finding deals on hotels and booking experiences to reserving tables at great restaurants and discovering interesting attractions nearby.
Features and Benefits:
✅Book hotels, activities, and other stays all in one app
✅Get guidance and recommendations from fellow travellers
✅Find low-priced hotels with the option for free cancellations
✅Use the Trips planning tool to save and organize recommended places
✅Access mobile tickets for booked tours, attractions, experiences, and other activities
✅Browse and book package holidays
✅Participate in travel forums and discussions
✅Read real user-generated reviews for hotels, restaurants, bars, national parks, tourist attractions, and nearby shops
Overall Review:
Trivago is an app that helps you plan your travels and make the best decisions about where, when,, and how to book.
It provides real images from real travellers, as well as reviews and guides so that you can learn all the details about the accommodation or city before making a booking decision.
While there is no way to know if all reviews are truthful, it is possible for property owners to add positive reviews for their own properties in order to increase ratings.
Trivago also isn't as extensively used as other hotel booking services. So the number of reviews is quite less and it is important to be aware of this while booking a hotel.
---
9. Booking.com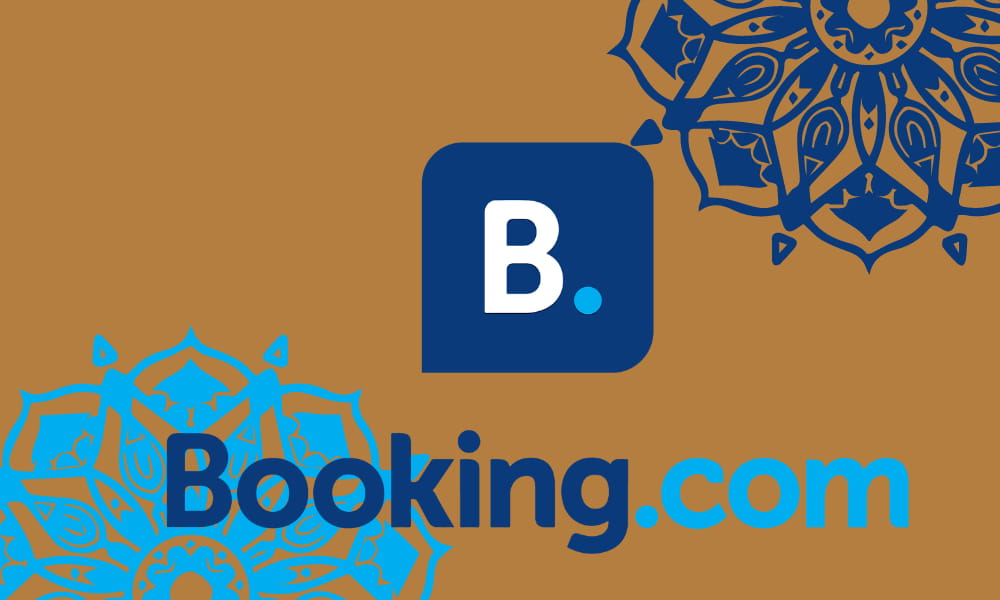 Booking.com is an app designed to make the process of booking hotels easier and more convenient than ever.
With its user-friendly interface, you can search for hotels in hundreds of cities around the world and compare prices, ratings, room types, and amenities.
Booking.com also offers unbeatable deals on flights, car rentals, and other forms of travel accommodations.
In addition to quick hotel bookings, it allows you to manage your reservations easily with features like payment reminders and integrated cancellation policies.
The app is available in 43 languages and offers over 28 million accommodation listings, including over 6.6 million unique places to stay.
Features and Benefits:
✅Offers free cancellation on nearly all rooms
✅Provides clear pricing with no hidden fees
✅Allows users to book hotel rooms on the go
✅Provides rewards for loyal customers in the form of freebies, perks, and discounts.
✅Offers a guarantee to match the lowest price available.
✅Offers improved filters to narrow down search results
✅Offers support for multiple languages and global currencies, along with special deals and discounts.
✅Features over 93 million reviews to help users make informed decisions
✅Improved filters to refine searches quickly
Overall Reviews
One standout feature is the price match guarantee, which allows you to request a refund for the difference if you find a better price elsewhere online.
The app also offers mobile-only discounts and the ability to message the hotel or property owner through the app's message centre.
However, like the previous app, the information for a particular hotel may not always be presented in a genuine way.
So you need to be careful while selecting the room and at the same time, you also ensure that the hotels you get have an affordable price and include a free cancellation policy.
The lack of user-friendly information can confuse you so you should take your time to compare prices and request a price match.
Furthermore, loyalty rewards points are not available with most major hotel brands when booking through Booking.com. Despite these few drawbacks, Booking.com is one of the best hotel booking apps
---
10. Yatra.com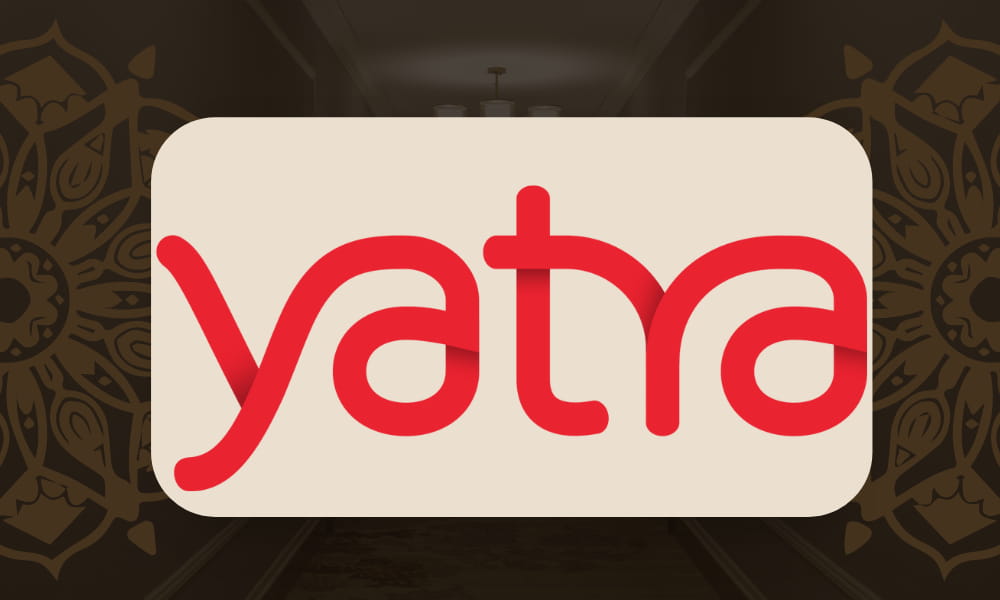 Yatra.com is one of India's leading online booking platforms. Founded in 2006, the company provides users with a variety of services, from flight and hotel reservations to car rental and holiday packages.
Yatra is known for its good customer service and innovative features like Flexible Search, Expressway Booking, Price Drop Protection, and Emergency Assistance.
Overall, Yatra offers super convenience in hotel booking and also saves money on all kinds of travel-related bookings by ensuring user safety through its various features and services.
Features and Benefits:
✅Easy booking of flights, hotels, and vacation packages quickly and easily.
✅Flexible Search of hotels
✅Convenient payment options like UPI credit and debit cards, net banking, and mobile wallets.
✅Manage your bookings like cancelling or modifying rooms
✅24/7 customer support
✅Frequent offers, special deals, and discounts on flights, hotels, and vacation packages.
✅The expressway option enables you to book the tickets without any security deposits
✅Price Drop Protection option to get refunds when there are drops in airfare after booking
Overall Review
Yatra's booking app is a great option for those travellers who look to make bookings quickly and conveniently. It offers an easy-to-navigate interface, multiple payment options, related recommendations and discounts, and promotional codes that help to save you money.
Though it has some limitations in terms of destinations and international customers, it is still one of the best online hotel booking apps around.
---
We have covered some similar posts related to Best Apps. You can check these apps too.
---
Why do you need to use a good hotel booking app?
With the increasing use of the internet, the travel and tour industry has not been left behind in adopting it. In fact, with the rise of internet users in India, hotel booking apps have also reached their peak in popularity.
These apps provide assistance in every aspect of travel, from finding rooms to choosing the best restaurants nearby. These apps try to make the journey as smooth and enjoyable as possible.
👉🏼Quick and easy booking of hotels helps travellers to easily search and book hotels directly using smartphones without having to go through the hassle of calling the hotel or visiting their website.

This saves a lot of time for the traveller.
👉🏼These apps bring different options on their platform and include different types of hotels, prices, locations, and amenities.

This helps the users to find the perfect hotel that meets their needs and budget.
👉🏼Many hotel booking apps bring regular discounts and deals on hotel bookings.

The refer and earn option also add a great option to compensate for the high hotel prices.
👉🏼With free cancellation and modification of hotel bookings, these apps have become a great alternative to traditional offline booking systems.
👉🏼These hotel booking app companies tie up with hotels to provide 24/7 customer support on behalf of any problems in staying in hotels or other similar travelling-related problems
If you and your partner are unmarried and want to stay in hotels, then you know how difficult and risky it is to stay in any lodge. But these apps solve the problem.
Any unmarried couple who wants to go sightseeing and want to stay in a hotel can do that easily using these apps. You can select the couples-friendly mode to search for hotels that allow unmarried couples and also ensure a high level of security
Overall, using a good hotel booking app makes the process of booking a hotel in India easier, safer, and more affordable.
How to choose the right hotel booking app for your trip?
✅Fix the budget and type of hotels you want to stay in: You should choose how much you are willing to spend on hotel stayings and what hotel you are looking for. If you want a more affordable hotel then you can select OYO and if you want 5-star hotels then you could hotel books on Goibibo. For homestays, you can choose by using the MakeMyTrip app.
✅Check for offers and discounts: Check different hotel booking apps to know about any trending offers, deals, and discounts. Some apps also offer loyalty programs or rewards for frequent users.
✅Select the app that provides free cancellation till checking in: You should select an app and read the cancellation policies to check if they allow free cancellation or put some changes.
✅Look for 24/7 customer support: It is important to choose a hotel booking app that offers 24/7 customer support in case you need help while booking rooms or other problems arise in hotels
✅Check for additional services: Many hotel booking apps offer some additional services like airport transfers, activities, or local tours.
✅Check for special offers for first-time users: Many hotel booking apps offer special offers or discounts for first-time users, so also check this factor when making your decision.
✅Compare prices: This is an important factor for everybody who is going to book a hotel. So compare the prices of hotels by visiting different apps to see which one gives you the best value for money
At last, I would suggest you look for apps that have a large number of hotels and accommodations so that you can have plenty of options to choose from.
Wrapping it up
So these were some of the best hotel booking apps. Out of many such apps available on the internet, we have mentioned these top 10 apps. You can choose the app considering all the above factors like price, location, and amenities to ensure you get the best deal for your stay.
It's always a good idea to read reviews and compare prices before booking, as it saves both your time and money. Whichever app you choose, you can be sure that these top 10 hotel booking apps will help you find the perfect hotel to stay in on your next vacation.
Frequently Asked Questions (FAQs)
Which app is better for hotel booking?
It is difficult to answer as it depends on individual needs and experiences. Some popular hotel booking apps that we personally found useful are Goibiobo, MakeMyTrip, and OYO.
Which online site is best for hotel booking?
You can use booking.com or Agoda site for hotel booking
What app gives you the cheapest hotel rates?
In India, you will get the cheapest hotel rates in the OYO app
What is the most popular booking app in India?
In India, the most popular booking apps are Goibibo, Makemytrip and OYO