Last Updated on July 5, 2023 by Sagar Kumar Sahu
If you go to the market for a new smartphone, then everybody wants to make sure that they get one with a powerful processor. Not all processor brands are created equal, so here is a guide to the best mobile processors on the market today.
Whether you are looking for the top processor for gaming or for daily normal tasks, we have covered every processor's details. So, scroll down and keep reading on to find the best mobile processor as per your needs.
First of all, let me tell you about some basic terms of a processor.
What's a processor?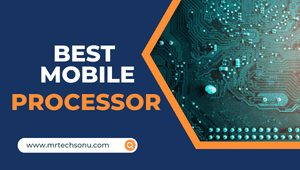 Before knowing about the best mobile processor for your smartphone. Let's understand the meaning of processor in layman's terms.
I can say, it is the brain of the device. Whatever input we put in the device, the processor processes the input and gives us the output accordingly.
Our speed of the phone while multitasking depends on how capable our processor is. Every processor has different cores like dual-core, quad-core, Hexa core, and octa-core.
If we go by the theoretical definitions, then a mobile processor is the central processing unit (CPU) of a mobile device, such as a smartphone, tablet, or wearable. It is responsible for executing the instructions of mobile apps and operating systems to carry out their intended tasks.
However, apart from the number of cores, smartphone processors are also rated for speed. 1.3GHz, 1.7GHz, 2.0GHz. The higher the number, the faster the core and processor.
Although a 1.7GHz single-core processor is more powerful and faster than a 1.2GHz dual-core processor, the latter has more cores that can be used to handle multiple tasks more efficiently.
Thus making the dual-core perform multiple tasks simultaneously in a more efficient manner. Now let's know about the best mobile processor for your smartphone in 2023
These are the top mobile processor for your smartphone in 2023:
The mobile processor market is dominated by a few major players, such as Qualcomm, Samsung, and Apple. These companies invest heavily in research and development to create processors that offer the best performance and power efficiency for their respective mobile platforms. Here are some of the best processors for mobile in the market.
1. Qualcomm Snapdragon
2. Apple Bionic
3. MediaTek
4. Samsung Exynos
5. Huawei's HiSilicon Kirin
Qualcomm Snapdragon processor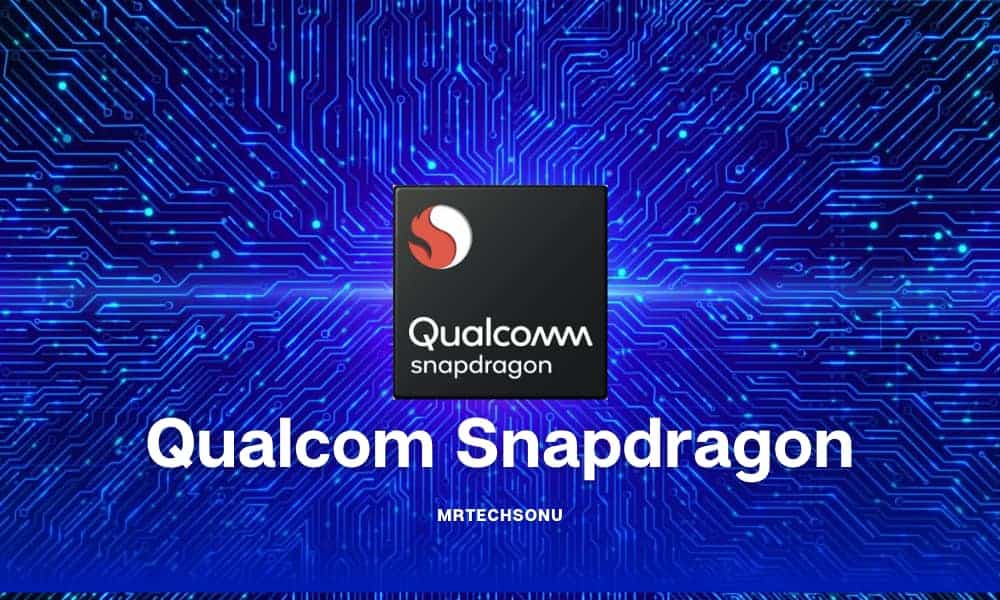 Known as the best mobile processor for the majority of smartphones, it is known for its high-end performance. The reason for being the most popular processor is hidden in its quality, where it provides a variety of sensors, high-performance GPU, and smooth multitasking.
Qualcomm's Snapdragon line of mobile processors is used in a wide range of smartphones and tablets, including many of the flagship Android devices. These processors offer excellent performance and power efficiency thanks to their custom Kryo CPU cores.
Snapdragon chip semiconductor products are designed by Qualcomm technology for smartphones. Let's walk through this processor in detail. This is one of the best mobile processors in India
Qualcomm Snapdragon Processors offers five series of chips 200, 400, 600, 700 & 800
Snapdragon 200 series
The Snapdragon 200 Chipset is designed to give good RAM performance and connectivity with better battery life in especially low-budget smartphones.
The CPU clock speed varies from 1.1 to 1.3 GHz and the CPU cores come up with dual-core and quad-core processors.
Snapdragon 400 series
The Snapdragon 400 Chipset is designed exclusively for mid-range phones, of a price range of around Rs 12000 to 16000. The CPU clock speed ranges from 1.4 GHz to 1.8 GHz. The CPU cores are mostly octa-core in nature.
Snapdragon 450
Snapdragon 439
Up to 2.0 GHz
Octa-core CPU
Snapdragon 435
Up to 1.4 GHz
Octa-core CPU
Snapdragon 429
Up to 2.0 GHz
Quad-core CPU
Snapdragon 600 series
The Snapdragon 600 Chipset is designed for high performance and high graphics in apps and games. This also helps in improving faster connectivity and faster browsing.
Snapdragon 675
Up to 2.0 GHz
Octa Core CPU
Snapdragon 670
Up to 2.0 GHz
Octa Core CPU
Snapdragon 665
Up to 2.0 GHz
Octa Core CPU
Snapdragon 660
1.95 GHz to 2.0 GHz
Octa Core CPU
Snapdragon 653
1.8GHz to 1.95 GHz
Octa Core CPU
Adreno 510
Snapdragon 652
Snapdragon 636
Snapdragon 632
Snapdragon 630
Snapdragon 626
Up to 2.2 GHz
Octa Core CPU
Snapdragon 700 series processor
This processor leads to 30 % extra battery efficiency with twice the AI performance seen in other devices' processors.
Snapdragon 730G
Up to 2.2 GHz
Octa Core CPU
Snapdragon 730
Up to 2.2 GHz
Octa Core CPU
Snapdragon 712
Up to 2.3 GHz
Octa Core CPU
Snapdragon 710
Up to 2.2 GHz
Octa Core CPU
Snapdragon 800 series
This chipset is specifically designed for flagship devices that help in high-speed app performance and top-notch browsing and connectivity and high-class graphics with long battery backup.
Snapdragon 8 Gen 1 (Latest)
Snapdragon 888/888+ 5G
Snapdragon 865/865+ 5G
Snapdragon 845
Up to 2.8 GHz
Octa Core CPU
Snapdragon 835
Up to 2.45 GHz
Octa Core CPU
Snapdragon 855/ 855+
Up to 2.96 GHz
Octa Core CPU
Mediatek Mobile Processor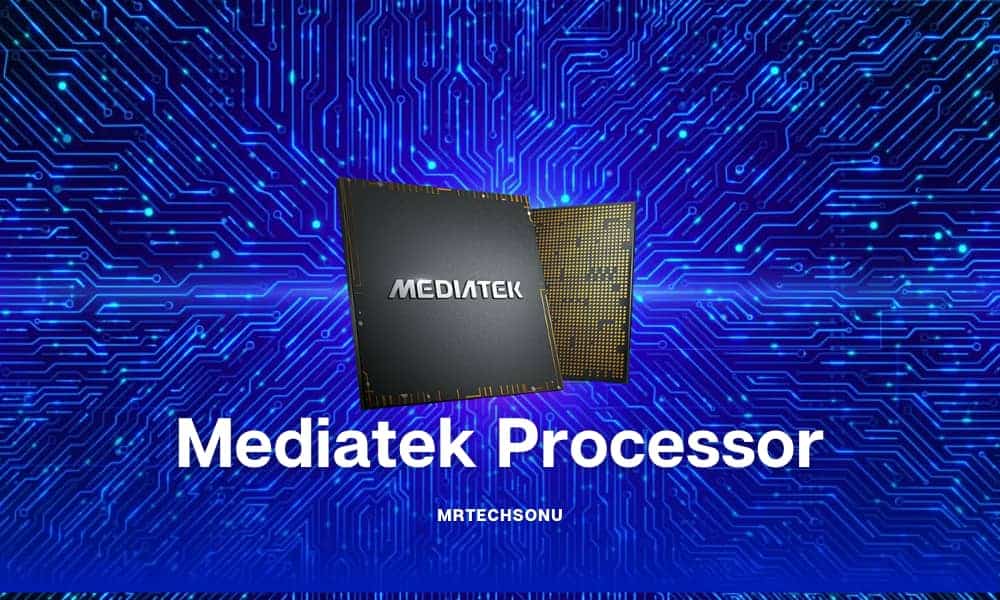 MediaTek is a budget chipset maker and its processors are seen in budget smartphones around the world, especially in "made in China" devices.
Mediatek makes MKT and Helio brands of smartphone processors. Founded in 1997, it caters to high-performance chips at a cheap price range.
Mediatek processors are chipsets used in mobile devices such as smartphones and tablets. They are designed to provide high performance while consuming less power.
Mediatek processors are one of the best mobile processors used in a variety of devices from different manufacturers.
Some of the latest devices that use Mediatek processors include the Xiaomi Redmi Note 10T 5G, OnePlus Nord N20 SE, Vivo V25 pro 5G, Motorola Edge 20 Fusion 5G, and many more yet to launch.
One of the key benefits of Mediatek processors is that they are often more affordable than alternatives from Qualcomm or Samsung.
This makes them an attractive option for manufacturers looking to produce budget devices. Mediatek processors are also generally more widely available than other chipsets, making them easier for manufacturers.
MediaTek Helio A series
MediaTek Helio A25
1.5GHz to 1.8GHz
Octa-core
MediaTek Helio A22
MediaTek Helio A20
MediaTek Helio P series
MediaTek Helio P10 to P95
2.0 GHz to 2.2 GHz
Octa-core
MediaTek Helio X series
MediaTek Helio X10 to X30
2.0GHz to 2.6GHz
Octa to Deca core processor
Mediatek dimensity 5G series
MediaTek Dimensity 800 to 1000
2GHz to 2.6GHz speed
Octa-core processor
GPU: Arm Mali G57 to Arm Mali G77
Apple Bionic mobile processors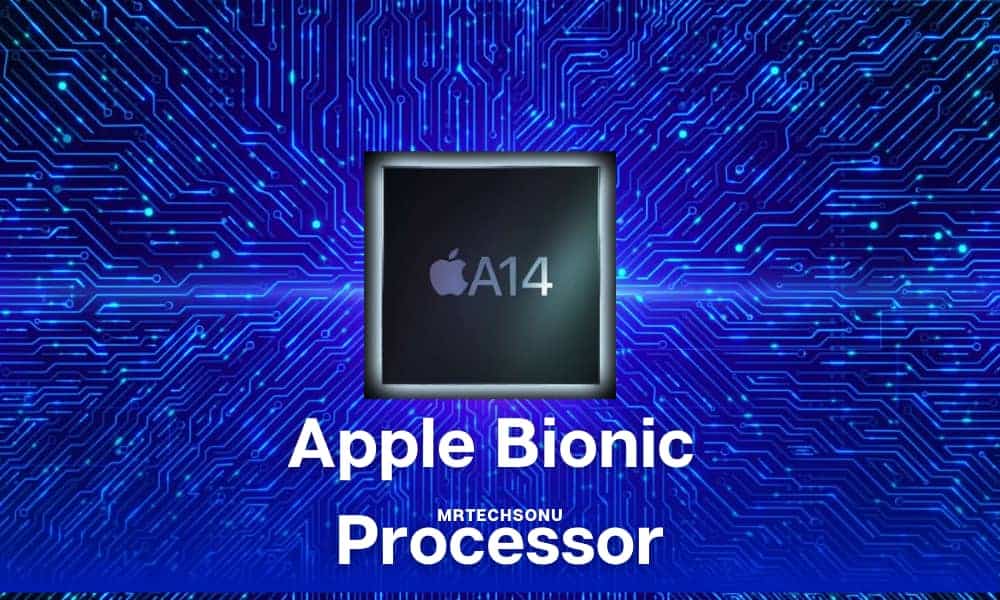 This is an American brand that makes the Bionic chip used in its iPhones and iPads.
Each year Apple comes with a new high-tech OS that only has the motive to beat the previous generation processor in performance and features. Apple's bionic mobile processor is one of the best mobile processors in the market for iPhone users.
Apple's iPhone and iPad use custom ARM-based processors that are designed by Apple and manufactured by Samsung.
These processors offer exceptional performance and power efficiency, and they are a major reason why Apple's mobile devices are among the best in the market.
A6 Series
It was launched in 2012 with iPhone 5
The CPU clock speed is 1.3GHz
A7 Series
About a year later the Apple A7 chipset was made with the launch of the iPhone 5s in 2013.
The first chipset to feature a 64-bit CPU instead of a 32-bit.
It could handle more data at once.
A8 series
This series was launched on iPhone 6 and 6 Plus in 2014.
Came with 25% more CPU performance and 50% more graphics performance than the previous processor
A9 series
The A9 series was released in 2015 for better performance.
1.85 GHz, Dual-core processor
A10 series
In 2016 this was introduced in the iPhone 7 and 7 Plus.
2.2 GHz clock speed and quad-core processor
A11 Bionic
At the end of 2017, this chipset appeared on iPhone 8, 8plus, and iPhone X.
2.3Ghz and Hexa core processor
A12 Bionic
This chipset processor is a major update of the previous A11 processor.
It was first introduced in iPhone XS, iPhone XS Max, and XR.
2.4 GHz and Hexa core processor
A13 bionic
This was a major update of the previous A12 bionic chipset for higher performance.
This was first seen in iPhone 11, iPhone Pro & Max
2.6 GHz and Hexa core processor
A14 bionic
This advanced chipset was first seen in the iPad Air & iPhone 12 series. It is a major upgrade over the predecessor A13 bionic chip.
A15 bionic
This is a flagship chip for the flagship device of the iPhone 13 series. Advanced than any other chipset in the market to date.
Samsung Exynos mobile processor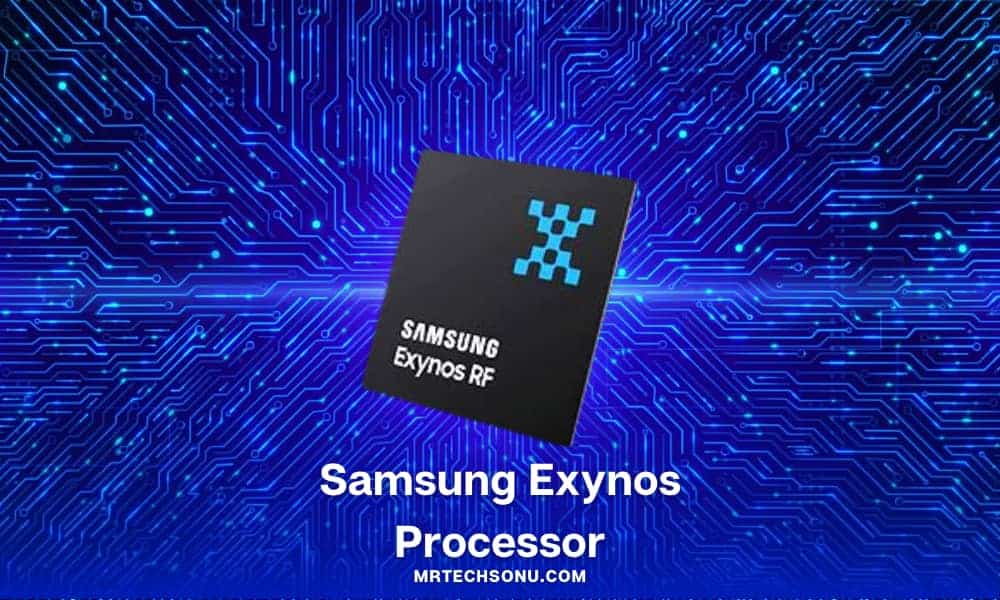 Exynos is a processor maker owned by Samsung Mobile which is mostly an octa-core chipset and uses the ARM Mali graphics processor. Undoubtedly Exynos processor also provides high-tech performance in smartphones
Samsung's Exynos line of mobile processors is used in various numbers of Samsung smartphones and tablets. These processors offer high performance and power efficiency thanks to their custom Mongoose CPU cores.
Exynos processors are made for the mid-range as well as flagship Samsung smartphones.
Exynos 7 Series Processor
Exynos 7 series processors are mainly made for mid-range smartphones to give a good quality performance.
Exynos 7 Dual
Quad, Octa-core processor
1.0GHz to 2.1GHz speed
Exynos 8 Octa core Processor
This new octa-core chipset is for high performance that is able to provide a display up to 4kUHD. This octa-core chipset is basically made for an above-mid-range smartphone.
Octa-core processor
2.3GHz speed
Exynos 9 series processor
This 9 Series processor is used in high-end flagship devices of Samsung to provide seamless performance with tons of flagship features.
2.2GHz to 2.9GHz speed
GPU: Mali G76 to Mali G76 Mp12
Huawei's HiSilicon Kirin processor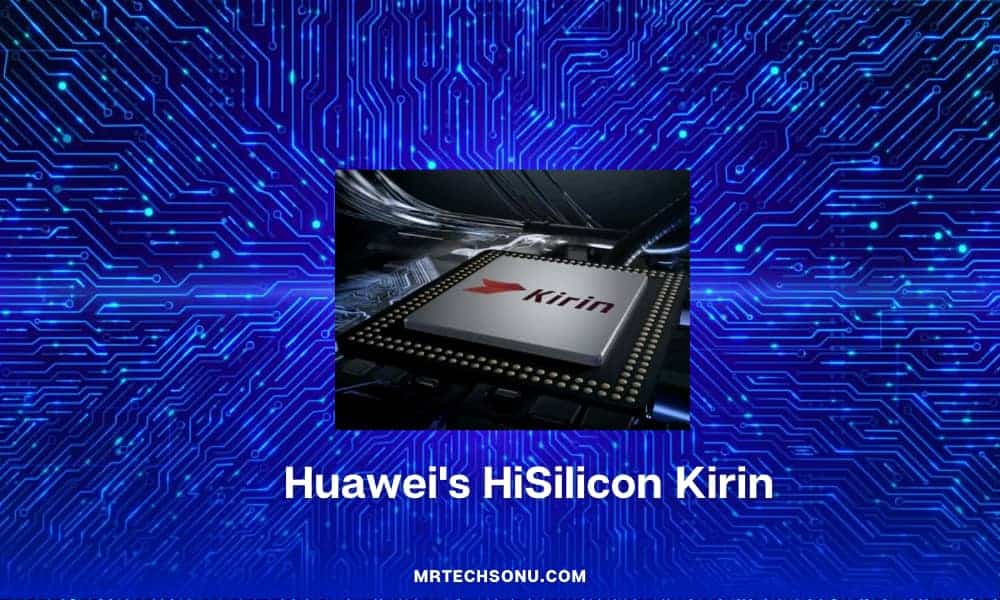 Huawei's HiSilicon Kirin processor is a high-end mobile processor used in Huawei's flagship smartphones. The processor is based on ARM architecture and offers impressive performance, power efficiency, and multimedia features.
The processor has been used in Huawei's Mate and P series of smartphones as well as the Honor range of devices.
The HiSilicon Kirin processor is manufactured using the most advanced TSMC 7nm+ process and features four high-performance Cortex-A77 CPU cores and four power-efficient Cortex-A55 CPU cores.
The processor also includes a powerful Mali-G76 MP10 GPU, a dual NPU for AI applications, and an integrated LTE modem. This processor is in not so popular brand and not widely used in the market
Let's make a quick and short comparison between all the processors
Whenever you plan to buy a mobile phone and look for its processor, you will surely come across these 4 heads: MediaTek, Qualcomm, Apple, and Samsung.
Each has its own flagship processor line, which is used in most high-end smartphones. But the question is, which one is the best mobile processor out of all these names?
For many years, Qualcomm has been the leader in mobile processors. Its Snapdragon line of processors is used in many popular smartphones, including those from Samsung, LG, Sony, Xiaomi, Oppo, Vivo, HTC, and many such popular brands.
Qualcomm's processors are known for their high performance and power efficiency.
In recent years, however, MediaTek has been gaining ground on Qualcomm. MediaTek's processors are used in an increasing number of smartphones, including those from Chinese manufacturers such as Xiaomi, Huawei, and Lenovo.
MediaTek's processors are often cheaper than Qualcomm's, and they offer a similar level of performance.
All iPhone lovers know how smooth the performance of their devices is. It's largely because of the processor used in the iPhone. Apple's Bionic processor is used in the iPhone 8, iPhone 8 Plus, and iPhone X and it is still used in the latest iPhone 14 Pro.
The Bionic is a powerful and efficient processor, but it is not as widely used as Qualcomm's Snapdragon or MediaTek's processors.
Similarly, all Samsung smartphone users can enjoy Samsung's Exynos processor performance. It is used in many famous models like Galaxy S8, Galaxy S8+, Galaxy Note 8, Galaxy62, Galaxy F12, Galaxy S20 FE, and many more. The Exynos is a powerful processor that offers great performance and power efficiency to Samsung smartphones.
So, Which is the Best mobile processor?
There is no definite answer to this as the best processor for mobile may vary as per your needs. If you want the most powerful and efficient processor, then Qualcomm's Snapdragon is the way to go.
If you want a processor that is cheaper and still offers good performance, then MediaTek's processors are a good choice.
And if you are a Samsung brand lover, then Samsung's Exynos is the best option. And above all, iPhone users will get this bionic processor as the default choice without many options
What is an ARM processor?
ARM processors are a type of microprocessor that is used in mobile devices, such as smartphones and tablets.
These processors are designed for mobile devices and offer a number of advantages over other architectures, such as reduced power consumption and improved thermal management.
Samsung, Apple, Qualcomm, and MediaTek are some of the biggest manufacturers of ARM processors.
How Mobile processors are different from desktop processors?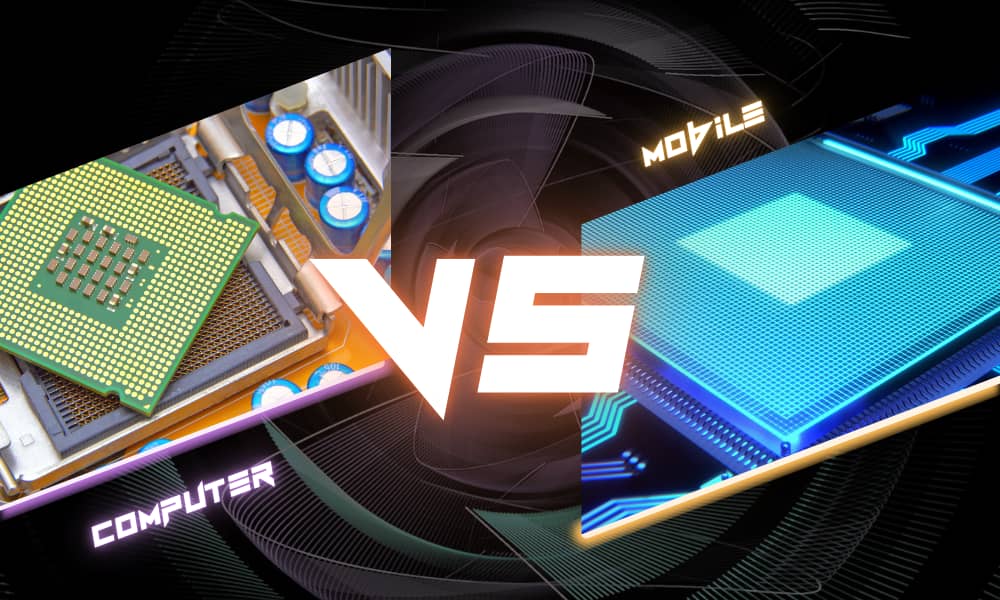 Mobile processors are generally assembled on a smaller scale than desktop or server processors, and they need less power to run for a longer time.
Mobile processors implement specific functions to adapt to the specific requirements of mobile devices. Such functions include the ability to operate in low power consumption modes, ensuring proper temperature control, and designing features that help in energy efficiency.
In the past, processors used in mobile devices were used to be similar to those that were used in desktop computers or servers. However, as mobile technology has advanced, the designs of desktop computers or servers.
However, as mobile technology has advanced, the designs of processors for mobile devices have slowly diverged from those of desktop processors.
And gradually, new inventions and research have resulted in increased performance and energy efficiency for mobile devices.
What do these cores in mobile processors do exactly?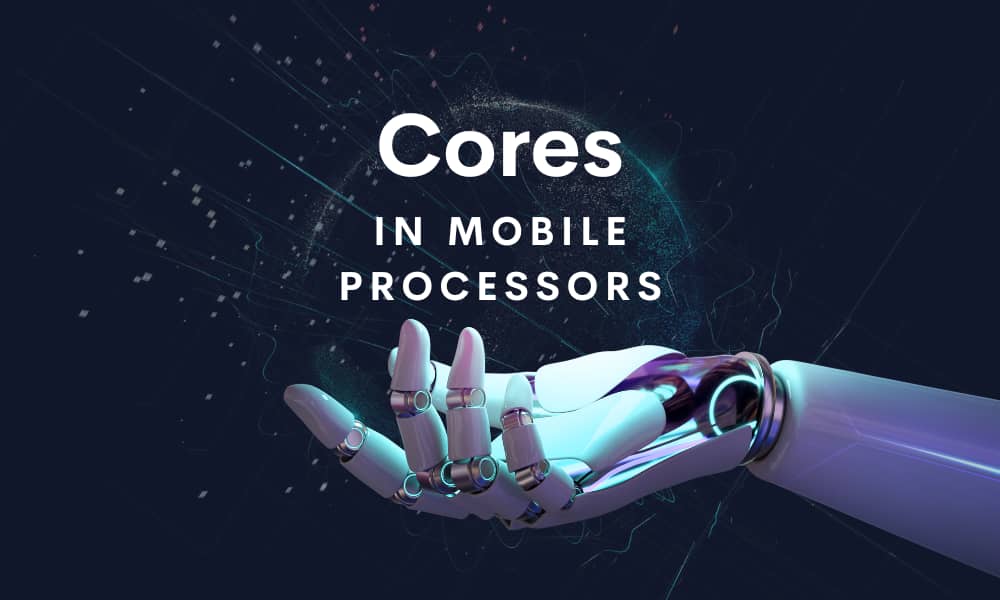 Processor cores distribute the work involved in using the phone. The more cores a processor has, the more efficiently it will run.
With multiple cores, the different tasks of your PC or phone are distributed across the cores. Multi-core processors help to run your phone or PC smoother, handle heavy tasks and consume less battery.
Multiple cores are most useful when your phone or PC needs to do multiple things at the same time. This is called multitasking.
In multicore processors, each core is independent of the other. At low usage, only one core runs and at high usage, more cores will wake up to handle the load.
How fast is your phone?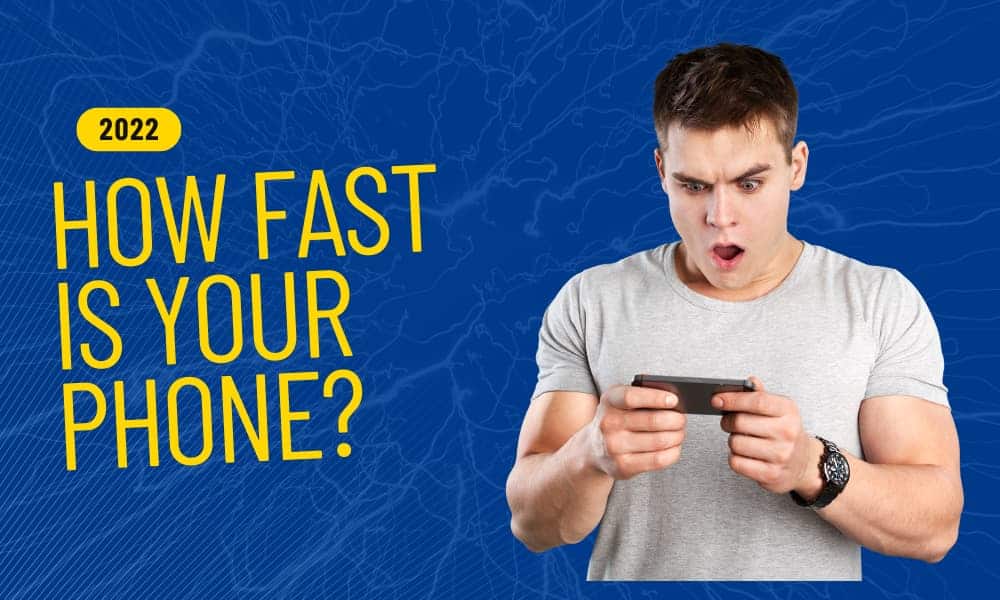 Conclusion
The mobile processor market is constantly evolving, and new players are emerging all the time. With the ever-increasing demands of mobile users, it is likely that mobile processors will continue to get more powerful and efficient in the years to come.
A smartphone's processor determines the capabilities of the device in many ways. We have mentioned every detail about the best mobile processor, and queries related to them.
We surely are hopeful that this information will help you choose your device with a reliable processor.
Frequently Asked Questions
Which processor is best for Android mobile?
I think there's no definitive answer to this question as it depends on many factors, such as what type of mobile games you're looking to play and how much you're willing to spend. However, we can narrow it down to a few choices.
If you're looking for the best gaming experience on a mobile device, Both the Apple A12 Bionic and the Qualcomm Snapdragon 845 are great processors for gaming on mobile devices. The A12 Bionic is faster and more powerful, but the Snapdragon 845 has better battery life.
Which processor is best for Android mobile?
Like the previous question, this is also a difficult question to answer because it depends on your specific needs and preferences.
Some people prefer processors with more cores, while others prefer processors with higher clock speeds. Some people also prefer phones with lower price tags, while others are willing to pay more for better performance.
That being said, some of the best mobile processors right now include the Qualcomm Snapdragon and the Samsung Exynos.