Last Updated on May 10, 2023 by Sagar Kumar Sahu
As 2023 comes to an end, it is time to play some new games. This year has seen an impressive number of games, from thrilling action titles to challenging puzzle games. Not only have these games kept us entertained for hours during our commutes and lunch breaks, but they have also elevated our expectations for mobile gaming. Let's not waste any time and get right into discussing some of the best Addicting Android games we have played so far in 2022 and you should play om 2023.
Genshin Impact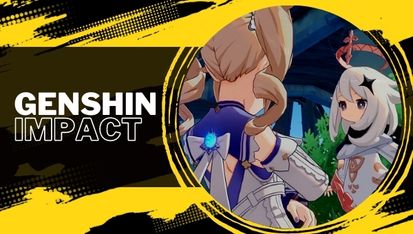 Genshin Impact was released in September 2020 for Windows PC, PlayStation 4, Nintendo Switch, iOS, and Android. The game was developed by miHoYo and it takes place in the fantastical world of Teyvat, and players take the role of a character called the "Traveler" who finds themselves in a strange new world with no knowledge of how they reached there.
Genshin Impact's gameplay revolves around the player exploring Teyvat's open world, battling adversaries, and solving puzzles in order to learn more about Teyvat and the Traveler's history. A special gacha mechanism allows players to randomly build new characters and weapons throughout the game.
Players will get the opportunity to experience a narrative that is full of unexpected twists and turns as they learn the mysteries of the universe and the Traveler's past. The game's lore and storytelling are both rich in the game's story. With its gacha system and character-driven narrative, Genshin Impact provides a one-of-a-kind and compelling experience which makes it one of the addicting android games of 2023
Beach Buggy Racing 2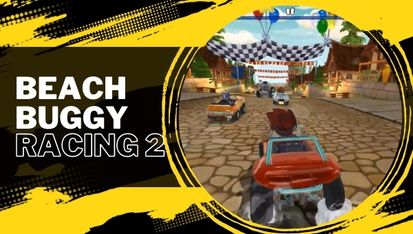 BBR2 is a fully 3D racing addicting android games with fantastic physics, detailed vehicles and characters, and spectacular weapons.
BBR2's classic Kart Racing has more strategic depth than ever, with over 45 power-ups that can be upgraded and found. In addition, you can create your own power-up deck using crazy abilities such as Chain Lightning, Donut Tires and Boost Juice.
In the BBR league, you can compete against other drivers and cars around the globe. Race through Egyptian pyramids and castles full of dragons, as well as wrecked pirate vessels and alien research laboratories. You can upgrade and collect various awesome power-ups.
You can build a garage filled with beach buggy, monster trucks, muscle cars, and vintage pickups and racers. There are many new models to explore, as well as all the Beach Buggy classics.
Kerala Android
Kerala, one of the most interesting addicting androids pubg related games in india, is held seven days a week. The Kerala State Government has appointed the Lotteries Department to organize the Kerala game. It is one of the oldest lottery games in India.
The game is played seven days a week, with a new draw held each day. Participants can buy a ticket from a shop with a unique number, and the numbers on the ticket range from 0 to 9. There is a specific time for the lottery draw, and the winning numbers are announced subsequently. Depending on the draw, the prize structure can be different, but there is usually a big cash prize for the winner and smaller prizes for players who match a certain number of digits.
If you are interested in keeping up with the latest results from Kerala's state-run lotteries, you can download the Kerala State Lottery Results Android app. You can keep track of your lottery numbers, look them up, and get alerted as soon as the results are out. Thanks to the Android app, it's easy to check the official Kerala lottery results.
Fortnite
Fortnite is a sensation in the games industry, with millions of players worldwide. The game was created by Epic Games and is available on PC, Xbox, PlayStation 4, and Nintendo Switch. The "Battle Royale" mode is among the most thrilling section of the game, as it throws players against one another on an island in an attempt to be the winner.
The game also features a creative mode where players can construct their own unique landscapes and constructions. What sets Fortnite apart from other games is its dynamic and colorful map, which the developers are always updating with new locations, challenges, and events.
The fact that the game is free to play, is simple but on the other hand, the game becomes difficult after reaching every new level. The constantly changing landscape, regular updates, and partnerships with other games and celebrities will keep you coming back for more.
Data Wing
Dan Vogt created Data Wing, a racing game for Android devices. The game has minimal art design, and the controls are simple. The concept is, you will be piloting a tri-plane spacecraft across multiple levels while avoiding obstacles. The game's levels gradually turn difficult after every level. This helps players to learn how to steer and speed up their ship in order to perform well. In addition, Data Wing has a level editor, which allows users to create and share their own levels. And things like the difficult gameplay and level design have earned it good reviews.
Splash Cars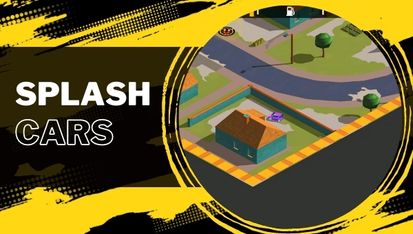 Once you start playing the game, you will feel that you are the only one in the land of Splash Cars who is happy. It puts you in a world that looks like a cartoon. This game has a boring world with everything dull. And this is the simple concept where your car adds color to everything it touches. The police will try to break into your car because they don't like this. A small problem is that a gas tank can run out of gas very quickly.
You have to run away from the splatter and speed through buildings in a fraction of a second. You also need to collect gasoline and coins while attempting to hit a predetermined target before the timer expires. If you do well, you will be able to move on to bigger and better places with faster cars. The game provides various environments and levels, each with its own set of obstacles and challenges to overcome. The bright graphics and upbeat music make the whole thing more fun and visually appealing.
Conclusion
In conclusion, 2022 was an exciting year for addicting mobile games, and we had the pleasure of playing some great Addicting Android games. From the cardio action of Splash Cars to the brain-teasing gameplay of Data Wing, there was something for everyone. The graphics and sound effects in these games were so realistic and highly interactive that they made the experience even better. These six Addicting Android games are worth checking out whether you are a serious gamer or just looking for something to do.
FAQ (Frequently Asked Questions)
What is the most played mobile game 2022?
Subway Surfers: 82.1M downloads.
Garena Free Fire : 75.1M downloads.
Stumble Guys: 46.2M downloads.
Bridge Race: 46.4M downloads.
Which is the 1 game in India?