Last Updated on August 10, 2023 by sourav sahu
Games don't need any special introduction. Be it on PCs, consoles like PlayStation and Xbox, or mobile phones, future games are always the craze among Gen Z. Mobile gaming industry has seen massive growth in the past decade. New games are being released day in and day out.
Are you looking for the best upcoming mobile games? You are definitely in the right place. With 2021 over, you must be excited to know what exciting new WhatsApp Games are making their entry into mobile devices in 2023.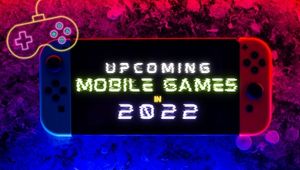 Most Anticipated Mobile Games of 2023
Here's a list of some of the most eagerly awaited mobile games for 2023. Install them and check which game fascinated you the most. And also remember to have a smooth gaming experience, you need to have a good mobile processor in your smartphone. Otherwise, you may face a delay in response while playing the game.
Plants vs. Zombies 3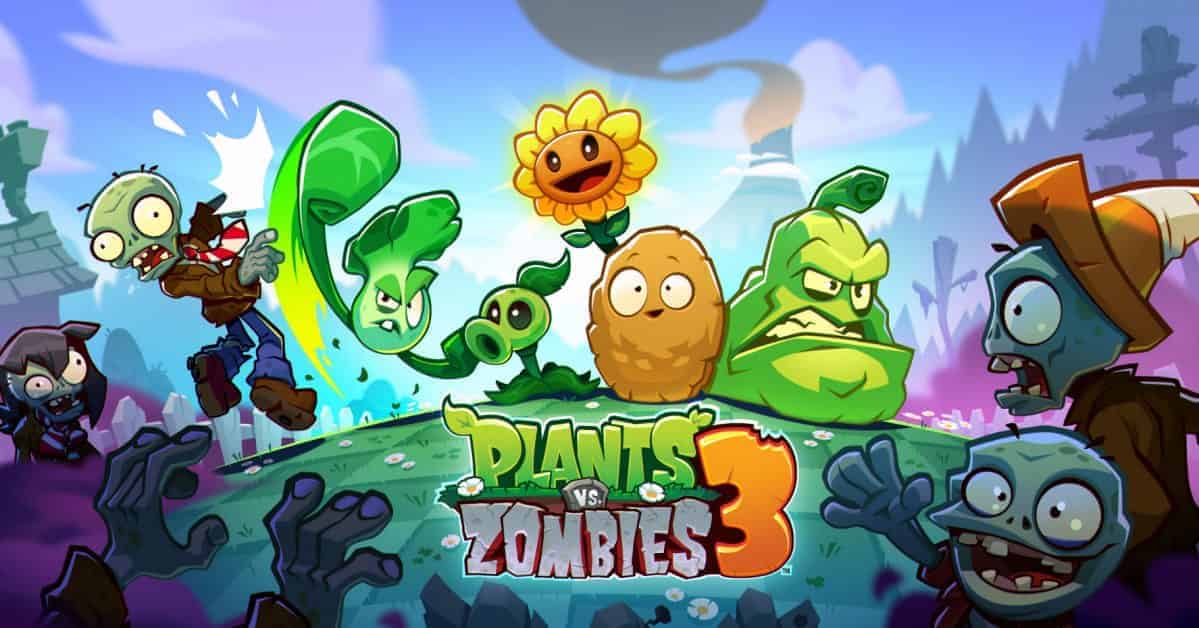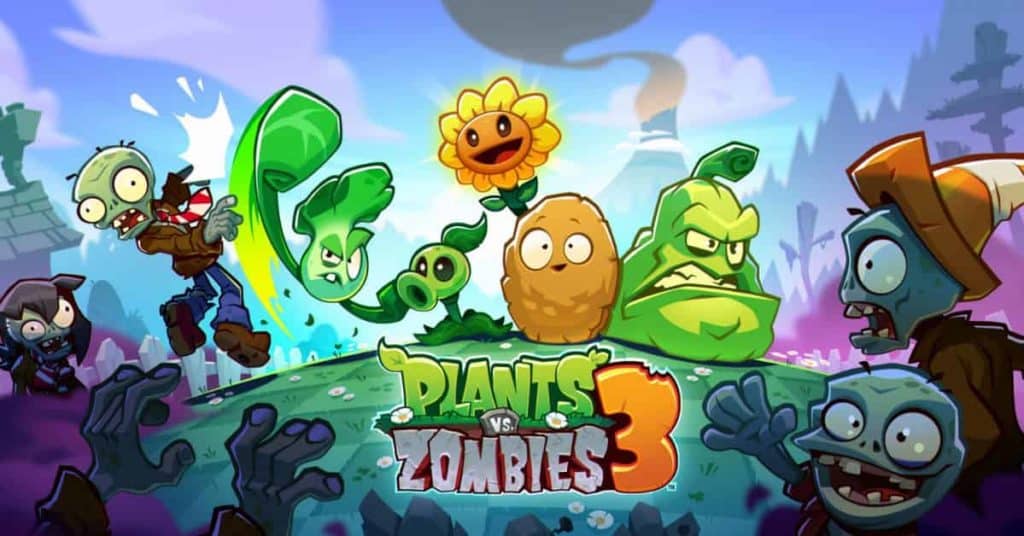 A decade has passed since the first Plants vs. Zombies game was launched. The game is a cult classic when mobile games are considered. One of the most successful mobile game franchises, Plants vs. Zombies is finally getting its awaited 3rd main installment in 2023. It promises to be another megahit amongst its counterparts.
Valorant Mobile
Valorant became an instant hit back in 2020 when it was first released for PC. Fast forward two years and the massive success of the game has paved its introduction in mobile phones as well.
Riot Games, the creator of Valorant, has announced the brand new Spike Rush mode that will give you only seven rounds to claim victory. Every player in Spike Rush will have exactly the same weapons and abilities with no buying options.
Star Wars: Hunters
If you are a massive Star Wars fan, this game has to be right on top of your gaming list. Coming simultaneously on both mobile devices and Nintendo Switch, Star Wars: Hunters will be a team-based combat game developed by Zynga.
The storyline is set after the fall of the Galactic Empire, and Hunters comprises a range of new characters from bounty hunters and droidekas to stormtroopers and lightsaber-wielding warriors for you to choose from.
Apex Legends Mobile
Another very popular PC and console-based game, Apex Legends, is finally making its way into smaller devices. Apex Legends has been a great game in both multiplayer and competitive free-playing circuits. Its introduction to mobile phones will give many successful franchises like Call of Duty Mobile and PUBG a run for their money.
Tomb Raider Reloaded
Lara Croft is back again! Tomb Raider Reloaded is a free-to-play action arcade game that takes us back to Lara's origin story in the very first Tomb Raider game.
Join Lara once more on her quest to investigate the ruins, solve puzzles, and collect artifacts from around the world. Enjoy the new graphics and action sequences in a softer and more cartoony aesthetic.
eFootball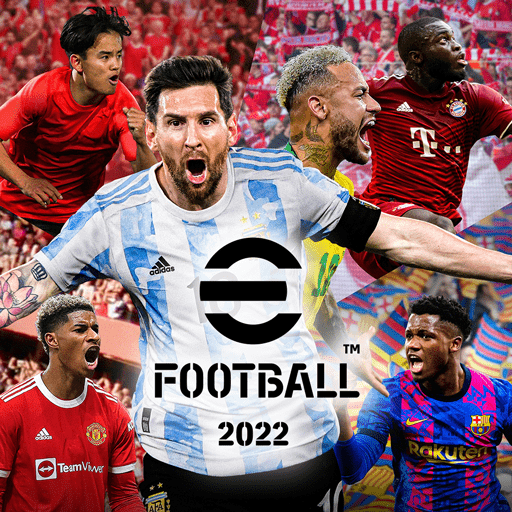 Though it was scheduled to be released in 2021, eFootball will now be officially released in spring 2023. Konami delayed the release to deliver a top-notch product, so you can expect a bang!
After renaming the franchise from Pro-Evolution Soccer, eFootball will now be a cross-platform game that can be played from multiple platforms with the help of a controller.
Project: Ragnarok
It is an action RPG with an open-world concept that will be released for iOS-based mobile devices. One of the most exciting projects among all upcoming games, Project: Ragnarok is inspired by Nordic mythology, where you will play as a divine hero with the sole task of preventing an apocalypse.
The game will be free to play but will contain various in-app purchases where you can buy new skins and items to enhance your gaming experience.
Grand Theft Auto: The Trilogy – Definitive Edition
GTA games don't need any introduction. One of the most famous video game franchises in the world, GTA is bringing out its special remastered GTA Trilogy Definitive Edition in mobile games.
Comprising the three famous and critically acclaimed GTA installments – GTA III, GTA Vice City, and GTA San Andreas – you will be able to play them out with more updated graphics and better controls.
Relive your first GTA gaming days in 3D. If you haven't played them already, you have missed out on something terrific. Don't miss them now.
EVE: War of Ascension
"EVE: War of Ascension" developed by CCP Games, is a multiplayer strategy game set in the EVE Online universe. Players can build and customize their own spaceship, form alliances, and engage in epic battles in space. The game is set to release in 2023.
Diablo Immortal
"Diablo Immortal" developed by Blizzard Entertainment and is an action role-playing game set in the "Diablo" universe. Players can choose from various classes and embark on an epic journey to defeat the demon lord Diablo and his minions.
Conclusion
This is only a small list compared to the countless games that get released every year. The rise of mobile gaming has increased competition among various mobile game development companies, and you can expect more exciting and high-quality games in the future.
Frequently Asked Questions (FAQs)
What is the biggest mobile game in 2023?
As of 2023, the biggest mobile game is "Honor of Kings" (also known as "Arena of Valor" in some regions) developed by Tencent Games. It is a multiplayer online battle arena (MOBA) game with over 200 million daily active users.
Which is the No 1 game in Play Store 2023?
As of 2023, the No. 1 game in the Google Play Store is "Among Us" developed by InnerSloth. It is a multiplayer party game where players are assigned roles as either "Crewmates" or "Imposters" and must work together (or sabotage each other) to complete tasks on a spaceship while trying to identify and eliminate the Imposters.