Last Updated on April 23, 2023 by Sagar Kumar Sahu
Gone are the days when people used to carry wallets to purchase things. Physical wallets' significance no longer remains the same with the induction of online payment apps and e-wallets. Thanks to the technological transformation. Now we can easily transfer Amazon pay balance to a bank account with some simple steps
Sometimes we have money in our wallets and we need it all in our bank account. Also in some cases, we receive Amazon pay gift cards from our friend relatives and loved ones. And we want to transfer the amount from the Amazon Pay balance to our bank account. Here we will be helping you deal with this.
Our focus in this blog would be primarily on Amazon pay, as it is mostly used by people these days.
We will be telling you the process of transferring the money from your wallet to your bank account.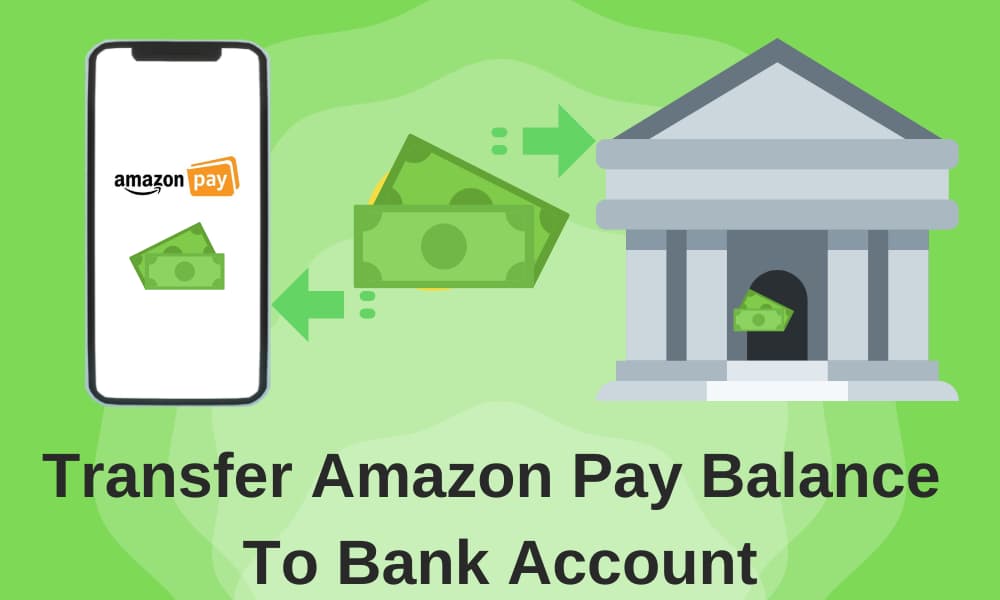 What are the prerequisites for the transfer?
Bank Account Details
Active Phone number linked to a bank account
Aadhaar Card for KYC purposes
Amazon Pay and Paytm Account
There are some methods that we are listing here.
Transfer money from your AmazonPay balance to your bank using an official method.
Do you know, now you can create an Amazon Pay balance UPI ID? And you can use this UPI id to transfer the Amazon pay balance to your bank account.
friends let me tell you, Amazon Pay balance UPI ID is different from AmazonPay UPI.
Amazon Pay UPI is a universal UPI that can be used to send money from one bank to another, recharge, and do all other online transactions directly from your bank. In short, AmazonPay UPI is linked to your bank.
While Amazon Pay balance UPI is linked to your AmazonPay wallet. You can use this UPI to send money from your Amazon Pay wallet balance. You can also transfer money from your Amazon Pay balance to your bank account using this UPI.
To make a transition from your bank account, you need to link your Amazon Pay UPI ID (mobile @Amazon). But in the case of Amazon Pay balance UPI ID, you do not need to link your usual bank account. Moreover, you don't need to set/enter a UPI PIN to use the money in your Amazon Pay balance
Now let's come to the main topic of how you can transfer money from your Amazon pay wallet to your bank account.
Complete eKYC before transferring money to your bank
However, before we start, it's important for you to know that the service will not be available unless you have completed the eKYC procedure. Amazon's KYC procedure is easy and completely free. It will take hardly 2-3 hours to complete the process. Now let's know the steps to complete your KYC procedure on Amazon.
Open the Amazon Pay app
Now under the KYC section, upload the required documents like your selfie, Aadhar card, PAN card, etc.
Confirm your appointment to verify the uploaded documents.
Now you have to verify your identity and complete the procedure by making a video call with the AmazonPay agent.
Once the eKYC is completed you are eligible to transfer the money from your Amazon wallet to your bank
What are the documents required to complete AmazonPay eKYC?
Documents can be any one of the following:
Passport
Voter ID
Driving License
Aadhar Card
NREGA job card.
Steps to transfer Amazon Pay balance to bank account
Once the entire eKYC is completed, you need to follow the further steps given below.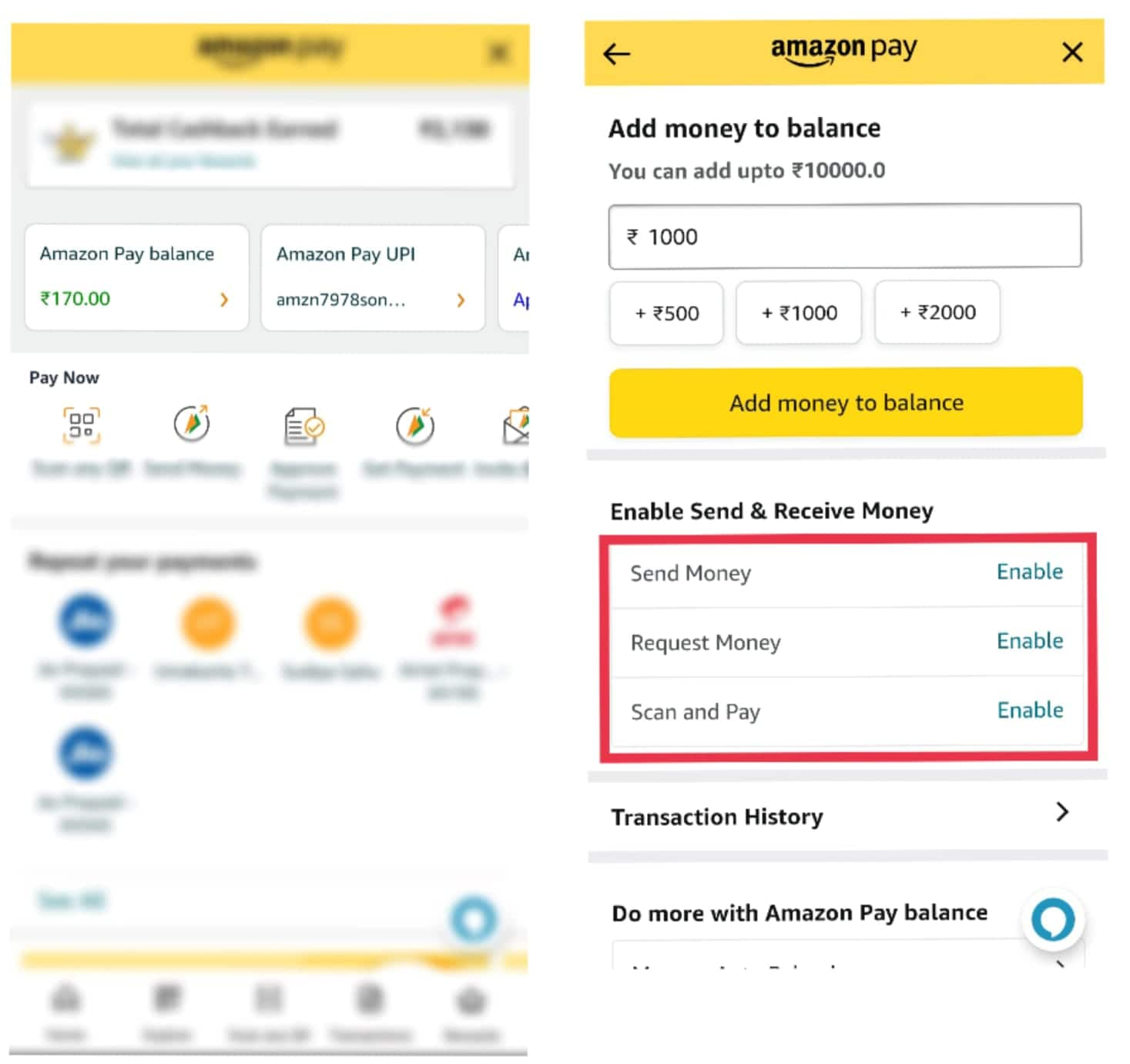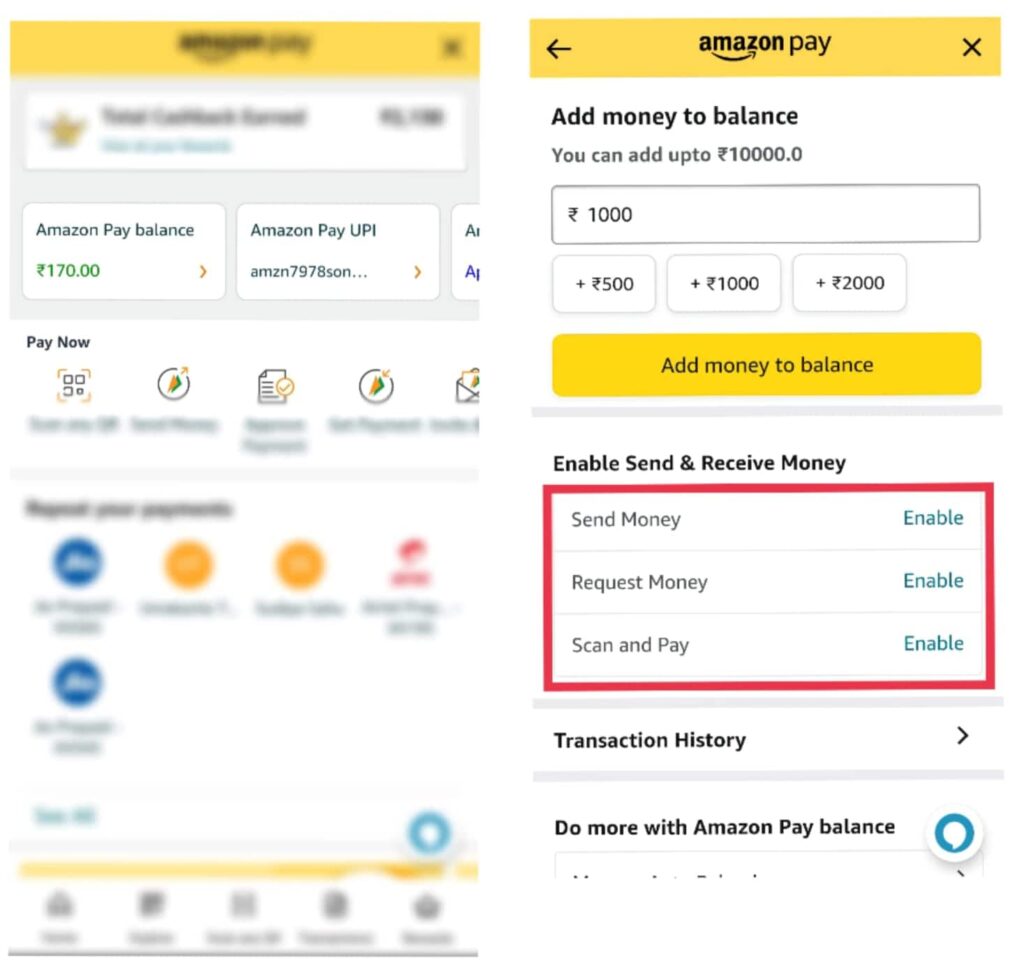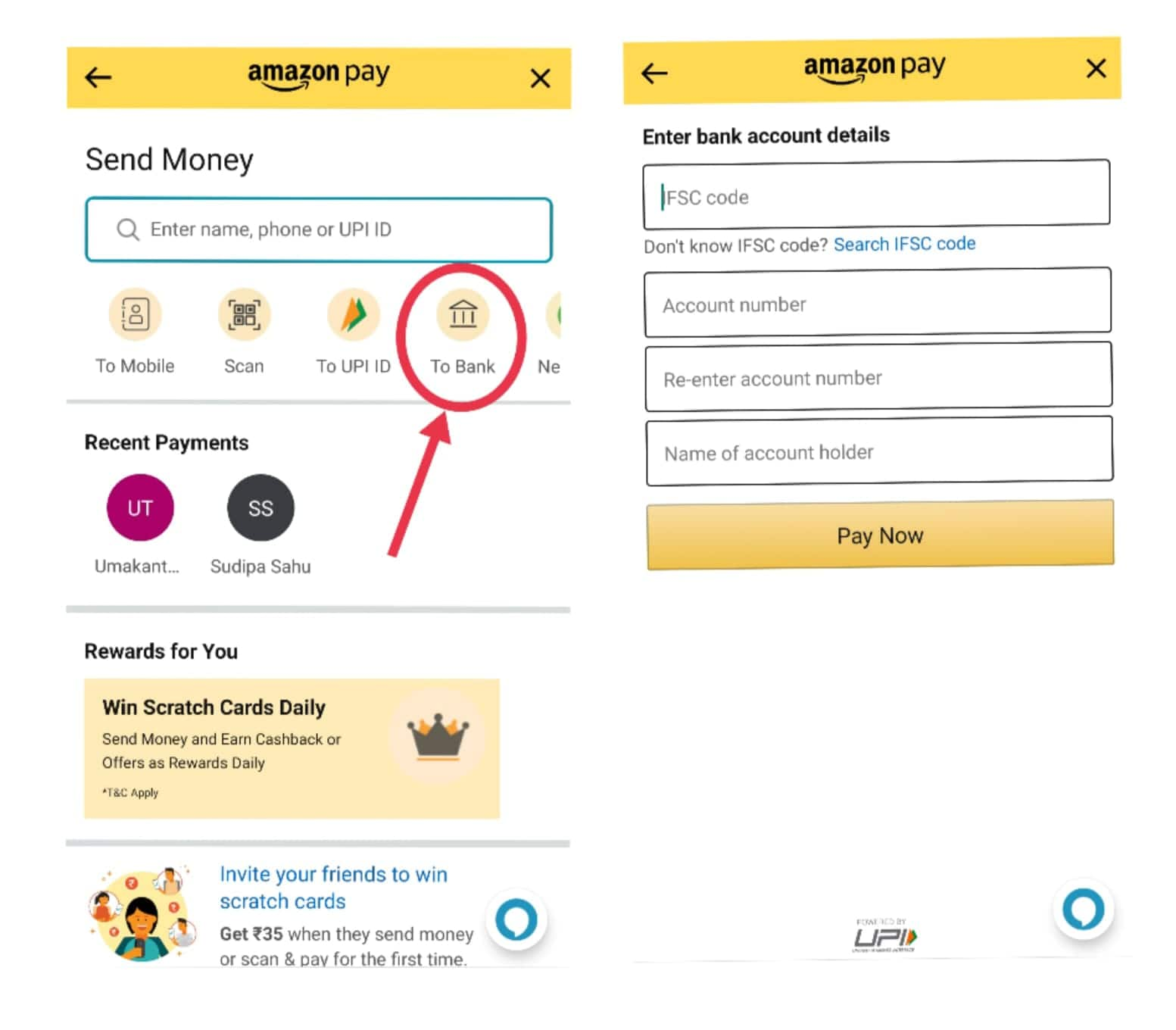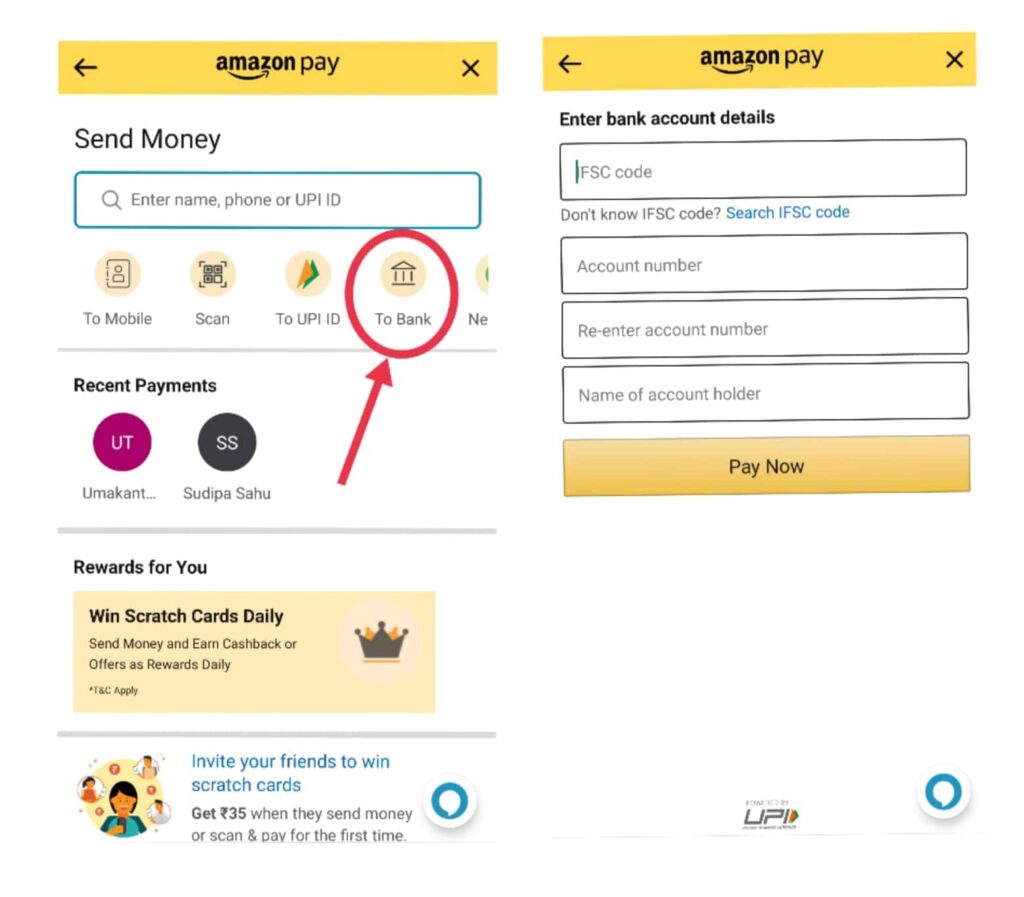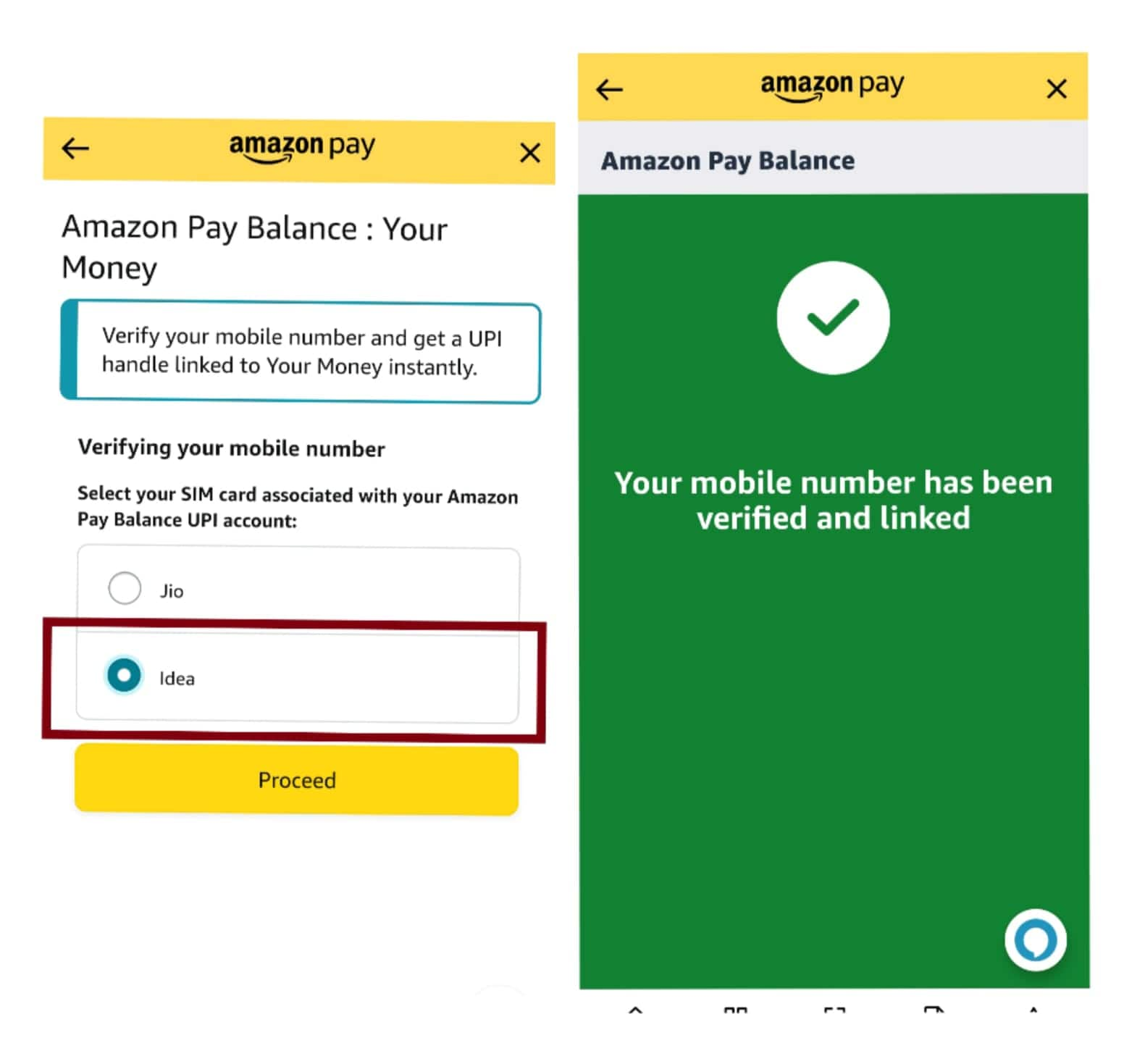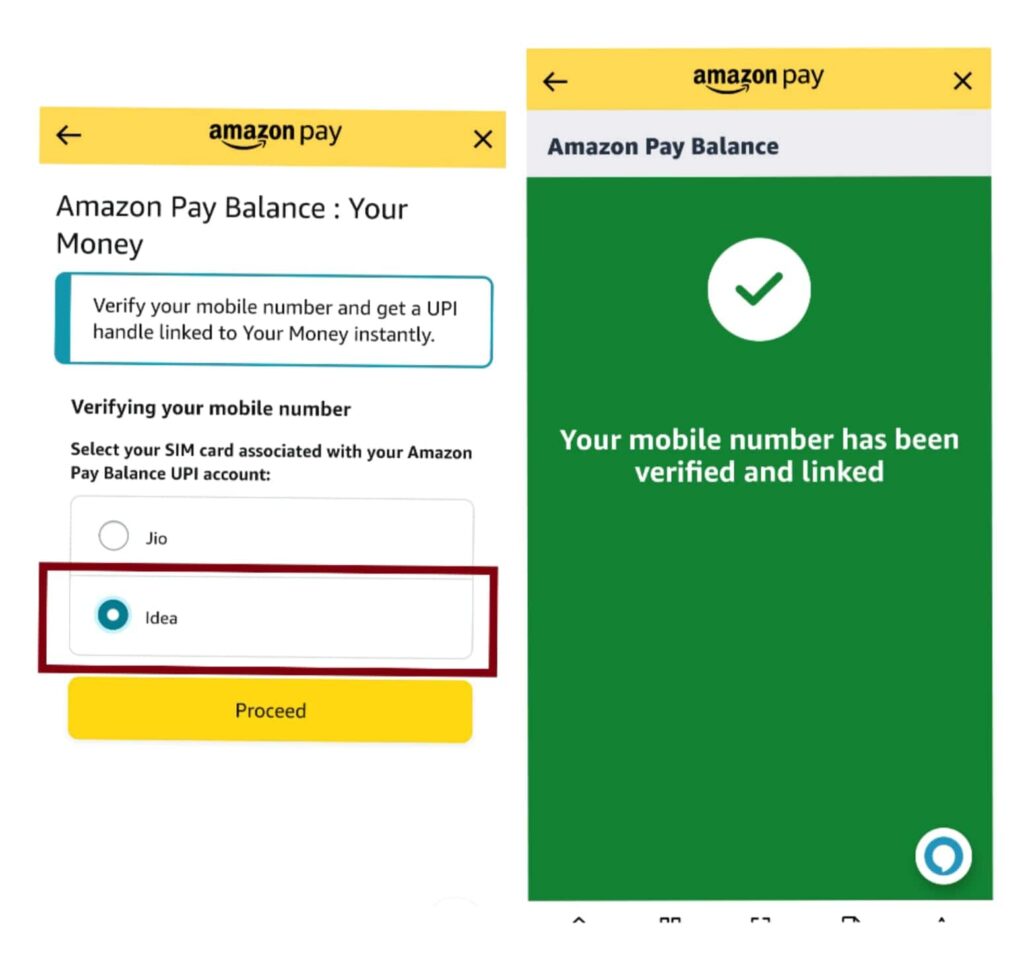 Click the "Amazon Pay icon" on the app's home page to enter the Amazon Pay page.
You can also visit the Amazon Pay section by clicking on the three horizontal lines located at the lower right corner of the app.
Now tap on the "Amazon Pay balance"
Tap on the "Send Money" option
Select the option "To Bank"
Enter all the bank details like IFSC code, Account number Account holder name
Once the bank details are filled in, tap on "Pay Now"
Next, enter the money amount you want to transfer and tap on Continue
Now you will see the payment methods
Tap on "Show more" and select Pay using Amazon Pay balance
Tap on continue and you will receive the money in your bank balance
If you are facing any issues while doing the above steps, please have a look at these steps. This will solve the problem
If you have created the AmazonPay UPI, then the process will be more simple.
You just need to tap on the "Amazon Pay balance" section
Once you enter this, you will see a message asking you to create an Amazon Pay balance UPI
Now you just need to select the same mobile number that you have used to create the Amazon Pay UPI
An SMS will be sent from that mobile number, and the process will be completed
Now you can transfer the Amazon pay balance to your bank account using the same method as mentioned above
Some other ways to transfer Amazon Pay balance to the bank account
Transfer money from Amazon pay wallet to bank account using Snapay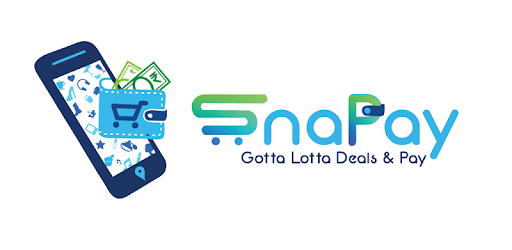 Snapay is India's first Credit card-based mobile payment application that allows users to transfer money to any bank account using pay-to-mobile/email or pay-to-bank account options.
Snapay is a reliable app when it comes to transferring AmazonPay Balance to Paytm accounts.
The steps to transfer are as follows:
Install the SnaPay app from Google Play Store.
Create a new account to log in or you can use a Google or Facebook account to log in as well
Put in your phone number and verify your number with OTP.
Fill up your details like State, City, Address, and Pincode, and select the 'Submit' button.
Set 'App PIN' for the app.
Find the 'Manage Your Bank Account' option from the menu, and click on it to update the bank account details accordingly.
Followed by that, go to 'Payment Request Option' and enter the payment request amount that you want to transfer.
Open the generated "Request Link".
Continue and select the payment method as Wallet, then choose Amazon Pay Balance

Note: (If it doesn't show the Amazon Pay option, then try again after some time because it might have been temporarily disabled due to a technical glitch).

Lastly, log in to your Amazon account and do the payment.
Also, it is to be noted that Snapay takes an additional charge of 2.99% for money transfers.
Note that the KYC procedure needs to be completed before sending or receiving payment.
Transfer Amazon Pay balance to bank account using Cansell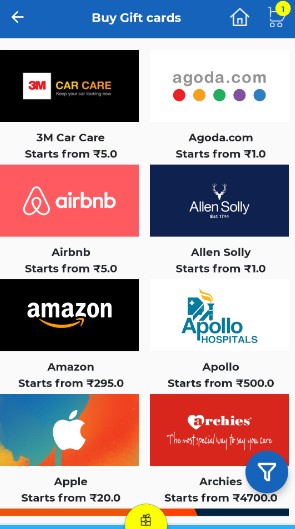 Cansell is a platform for buying and selling gifts, where users can purchase or sell the latest gift cards with the highest value.
Cansell maintains its own team to monitor and verify gift cards and transactions on the platform. So this is a very reactive solution to transfer amazon pay balance to bank account, among many other similar platforms.
This is how you can transfer Amazon Pay balance to bank account using Cansell:
Go to the Cansell official website.
Select the sign-in option on the home page and sign in with your email address, Gmail, or Facebook.
After successful login, visit the home page and click on the "Sell Gift Cards" option.
Select Amazon from the drop-down menu.
On the next screen, enter all the required details of your Amazon Pay gift card and set the selling price of your choice.
After verification, your ad will be published to buyers.
Next, a buyer who likes your offer decides to buy or negotiate the selling price with you.
Accept if you wish and confirm.
After the mutual agreement between the buyer and the seller, the Cansell team will contact you for Amazon Pay gift voucher codes after collecting the payments from the buyer.
After verifying the codes, the money will be sent to your preferred payment method.
Note: Cansell's service charge is 1%.
Transfer your Amazon Pay Balance To your Bank Account using the Amazon Gold feature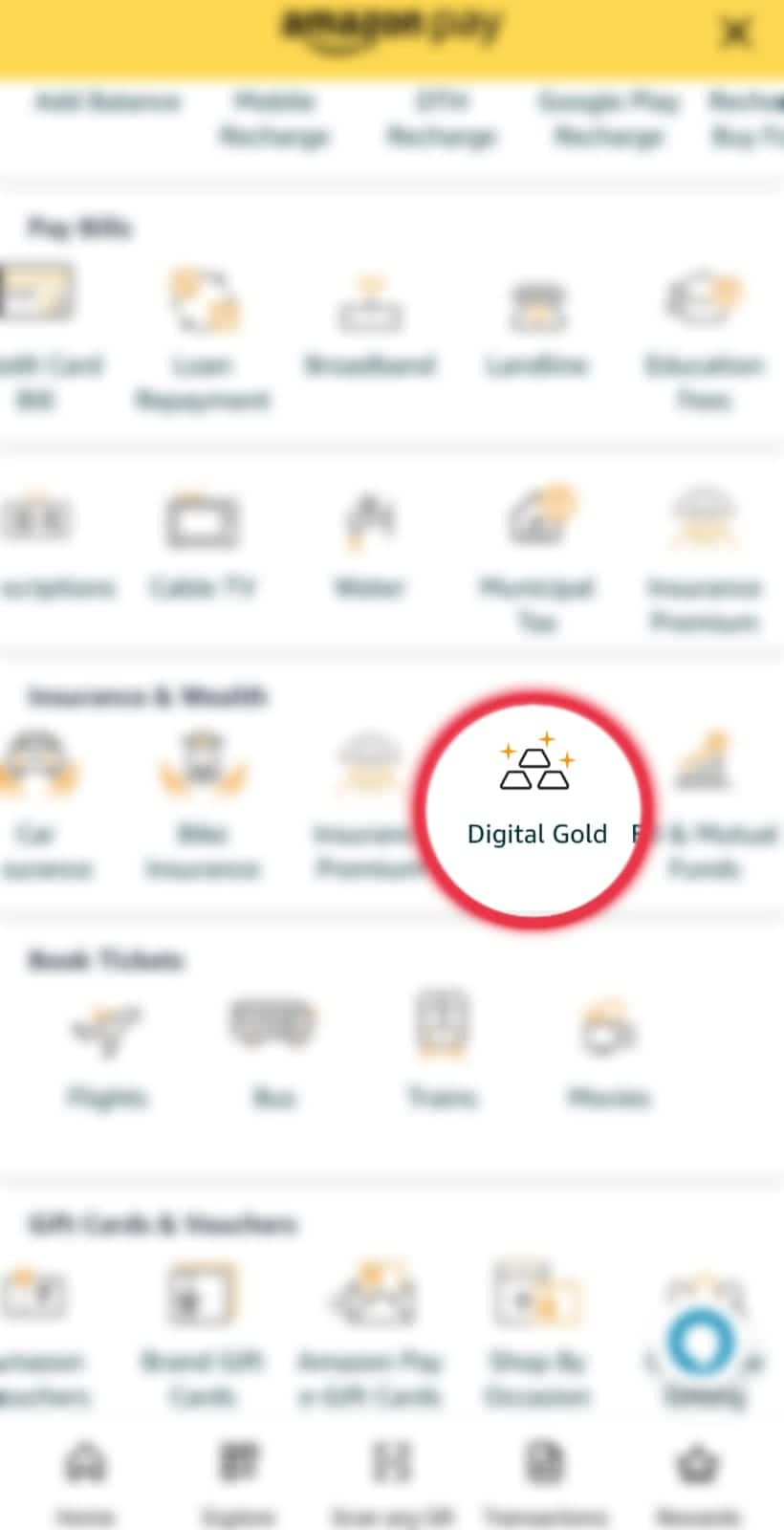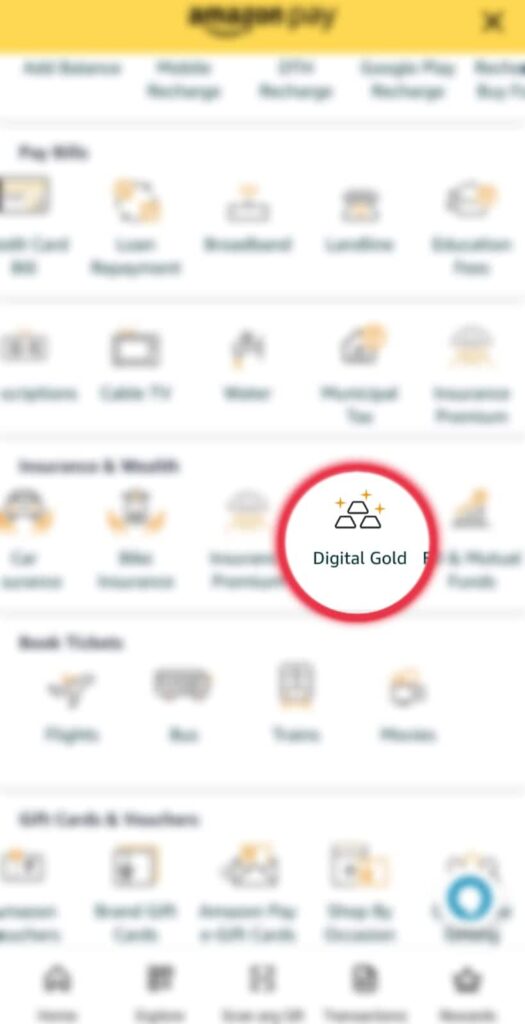 Firstly the users need to open the Amazon app.
Go to "Amazon Pay Balance" and find yourself the "Gold" Option
Click on "Gold" and click on "Buy Now"
Enter the amount and go ahead To pay With amazon pay balance
Now open Your gold Balance And Click On "Sell" to sell them all
After selling the gold yoamau get the money in your bank account
Transfer the Amazon balance to Bank or Paytm wallet using the Club Factory app
Club Factory is an online shopping application that lets you shop in the comfort of your own home. Here you can purchase the last apparel for men, women, and children.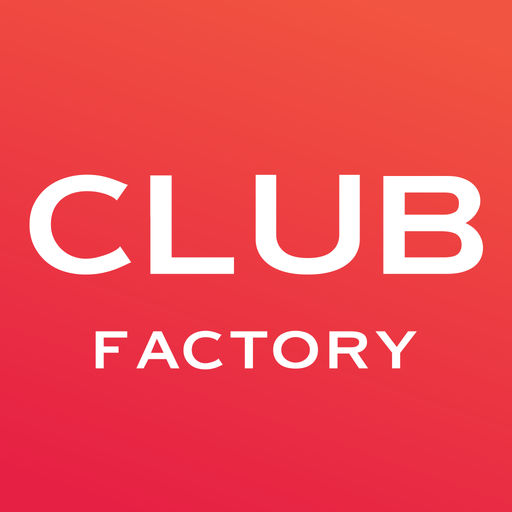 The steps to transfer are as follows:
First, download the Club Factory app from the Google Play Store.
Create a new Club Factory account now or log into your existing one.
Order something from Club Factory.
Select Amazon Pay balance in the payment option and confirm your order.
Wait for 15 minutes and cancel the order.
Now, wait for the amount to be refunded to your Club Factory account.
Once you receive the funds in your Club Factory account, you can instantly transfer them to your Paytm wallet.
Transfer Amazon pay the balance to other accounts using Zingoy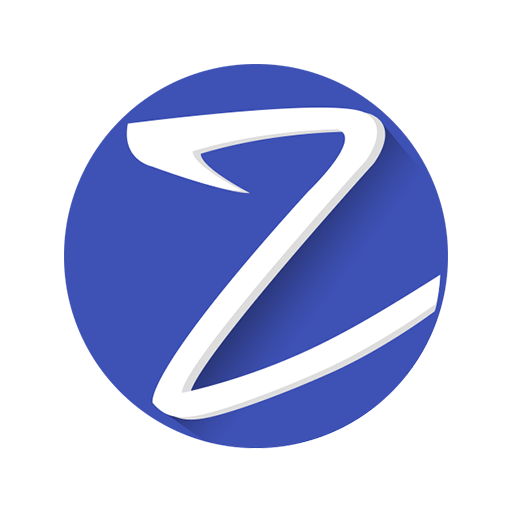 Zingoy is a free 2-in-1 cashback and gift card app. The Zingoy app allows users to earn cashback when shopping online, buy and sell gift cards, and more. Whether it's phone top-up, cashback on groceries, groceries, or baby care products, the Zingoy app offers cashback from over 400 stores.
This app also provides a busy platform where you can buy gift cards from over 200 brands, merchants, and other users and sell unused gift cards to other users.
The steps to transfer the balance from amazon pay to the account are as follows:
Install the Zingoy app from the Google play store.
Enter your name, email address, and password to sign up for a new account.
Buy a Zingoy Gift Card or Paytm Gift Card now (Zingoy Gift Cards are valid for 1 year). 
Select the amount and quantity of gift cards you want to purchase and add them to your cart.
Go to the payment page and select Amazon Pay as your payment method to pay.
Now the Amazon Pay balance must have been used.
Go to the gift cards page and buy the gift card you want, such as Amazon, Paytm, or Flipkart.
Purchase an Amazon gift card if you want to transfer it to another account.
Make a gift card payment on the payment page using a Zingoy gift card.
Now you can enjoy transfers to unlimited accounts
Conclusion
We have mentioned some of the most reliable methods for you to transfer the Amazon pay balance to your bank account and that's it for the day. You can try any of the above methods and check which one is best for you.
Frequently asked questions(FAQs)
Can we transfer the Amazon Pay balance to UPI?
Yes, Amazon wallet UPI allows users to send money from Amazon Pay Balance.
Where Can Amazon Pay Balance be used?
Amazon Pay Balance can be used to buy products from Amazon and from other partner websites based on the terms and conditions, hence reading the terms and conditions is important.