Last Updated on October 10, 2023 by Sagar Kumar Sahu
If you are in the market for a new smartwatch, you must be looking for the best option under the budget. While there are many costly models available, there are also some great affordable options available in the market.
In the world of technology and AI, it is important to have smart products. Products like Smart AC and Smart TVs make our lives easy. Even if the prices are high, if your budget is not tight, then you should definitely choose a smart gadget.
In this post, we will look at some of the best smartwatches under 2000 that you can buy under your budget. We have also discussed the features, benefits, and pros/cons of each model so that you can decide which one is right for you. So if you are ready to find the perfect smartwatch for your needs, keep reading!
Noise ColorFit 2-Smart Fitness Band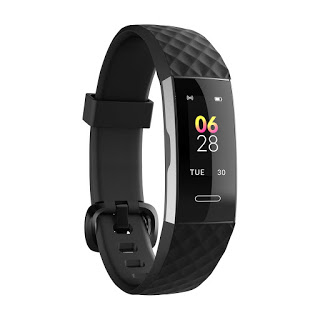 For those buyers who are eager to buy a new and feature-rich smartwatch for themselves, the Noise ColorFit 2-Smart Fitness Band would be perfect for them. This Bluetooth smartwatch is very light and comfortable.
You can connect it to the phone, can check your recent contacts, can answer the phone, and check your heartbeats. It comes with an extra-long battery life with its large 90mAh built-in Polymer Lithium-Ion battery.
Nano TPU85 material strap and anti-sweat mat surface treatment and water-resistant which makes the wearing more comfortable. It is available in 3 different colours i.e, pink, blue, and black
Quick Description
Read WhatsApp, Twitter, Facebook, and other application push messages
You can make phone calls directly from the smartwatch, including answering and dial-up Two-way Anti-lost. Pedometer
Remote capture, Calculator, Alarm clock, Calendar, Camera (0.3M)
Image viewer, Music Player, Sound recorder (need put and SD card )
Pros
Feather lightweight
Water-proof
Female health tracking features
Comes with sports-related features
Value for money
Cons
Not so good quality strap
Poor Bluetooth connectivity
Bingo F5 Fitness Band
Its design and features make it a promising smartwatch to stand out from the crowd with its unique sporty look and classic shape. Its key highlight is that it can sync call records and phone books from your phone, and display the number and name of calls.
It comes with an integrated pedometer that tracks your heart rate and helps you in your workouts. The device calculates the calories burned based on the number of steps taken. Like other smartwatches, this has also a Heart Rate and blood pressure(Hypertension) monitor Function.
It's a perfect product in this price segment and it is recommended to all but it has an issue with vibration when the watch vibrates you feel like something is broken and shaking.
Features
3 types of Displays are Available on Date, Time, and Power
Message Reminder Function
OLED colourful display helps you stay notified with call, text, and calendar alerts
Heart Rate Monitor & Blood pressure monitor Function
Mi Band 3 (Black)
As everyone knows Xiaomi is the most crazed brand in the smartphone market. Now Xiaomi has also entered the smartwatch section by introducing the Mi Band 3.
It is a pocket-friendly fitness band with all the necessary features like touch-sensitive 3D curved glass and a touch-capacitive button. It comes with a 110mAh rechargeable battery that can last up to 20 days.
With a 0.78-inch OLED display, it gives you timely notifications for messages, calls, and weather forecasts. In addition, it is completely water-resistant so there is no need to worry on rainy days. Android users will also get a phone to unlock the feature
Features
Large OLED Touch Screen
Instant notifications
24/7 Heart rate monitoring and Real-time activity tracking
Soft and comfortable skin-friendly strap
Weather, alarm, stopwatch, exercise mode
Goodwater-resistant up to 50m
Realme Band (Black)
If you really want to wear an affordable & best smartwatch under 5000, then this smartwatch by Realme will stand perfectly on the list. A sleek, modern design and brilliant 2.4cm large coloured OLED display make it attractive to wear. This is a great smartwatch for first-time users. 
It is designed with an IP68 WATER RESISTANT material strap, anti-sweat surface treatment, and soft strap, which makes wearing more comfortable. It has all the required features like a Pedometer, sleep monitoring, sedentary reminder Image viewer, Sound recorder, Remote capture, Alarm clock, Calendar, Camera (0.3M), and Two-way Anti-lost.
You can also make phone calls directly from the smartwatch. The smartwatch is compatible with Android and iPhones but the features of the iPhone are limited
Features
Remote Music Control
Sound recorder (need an SD card)
Heart rate monitoring and Real-time activity tracking
Timely notifications FROM WhatsApp, Gmail ETC
Measuring deep sleep, light sleep, and wake-sleep
Fastrack Reflex 2.0 smart band
Priced at Rs1495 here is one of the best smartwatches under 5000 named the new Fastrack Reflex, 2.0 fitness band. It is provided with all the features that one could ask for. It comes in 3 different colours that you can wear on different occasions.
Its case shape is rectangular which is quite similar to Mi Band 3. It has also a Thermoplastic Polyurethane(TPU) strap which ensures proper fitting on your wrist. 
This water-resistant fitness band is fully loaded with all the smartwatch features and trackers which include T Steps, Distance and Calorie Tracker, Sleep Tracker, and Call & SMS Alerts. Its selfie camera, vibrating Alarm, and Sedentary Reminder are some of the best and finest features of this watch.
One more cool feature is its mobile finder which locates your phone by using GPS tracking. Its battery capacity is good enough to run this band for 10 days. This band is compatible with both IOS and Android OS.
Features
Find my device feature(Phone locator)
WhatsApp, messages, and call notifications display  
Camera control
Distance, Steps, Calorie counter  
Water resistance
Hoteon Color Screen Fitness Watch
I think you will not be able to resist buying this watch. Although this brand name may be new to you, its features are just outstanding. Its design and materials made it to be in this list of best smartwatches under 2000
This fitness tracker is implemented with a wrist optical heart rate sensor, 24-hour automatically monitors heart rate changes, assesses health level, and enhances your physical fitness.
Best for monitoring optimum training levels. Hoteon Color screen fitness watch is completely waterproof which enables you to wear it while exercising, washing your hands, etc. Its 140mAh rechargeable battery with low power consumption requires only 1 hrs for a full charge that will work up to 5-10 days.
u will find many included features such as a clock, alarm, countdown timer, and stopwatch. If the price-to-product ratio is considered then this product will not disappoint you.
Features
Choose different screen display styles
IP67 Waterproof or water-resistant
The interface is simple and easy to use
Stopwatch, Timer, and Breath Training
MevoFit Drive Fitness Band
Another brilliant smartwatch for first-time users is the MevoFit Fitness Band. The watch is quite affordable and recommended for all those who are planning to buy a fitness tracker. 
A watch to complement all your clothes, this trendy-looking watch goes with almost everything you will wear & just looks fabulous on your wrist. The MevoFit Drive Fitness band keeps an accurate record of steps taken and calories burnt.
It monitors sleep automatically. It is programmed to show all the notifications from different apps and is multitouch-enabled. Its OLED touch Screen Display with Gesture Control makes this watch worth buying. It comes with a USB dongle that can be used to charge the device in your laptop's USB port. It also gives you a warranty for 1 year.
Features
Steps, Distance & Calories
Sleep Tracker & Sedentary Alerts
MevoFit Drive – Power On/Off
Multi-Sports mode
Call, SMS & Social Notifications
Lenovo Cardio 2
Lenovo's offering is sure to leave you in wonder with its colourful display touchscreen. This smartwatch is made for both Android and iPhone.
It comes with a 100 mAh Lithium Polymer battery that provides up to 20 days of use. It has a water resistance level of up to 50 meters. You can use different modes such as running, walking, cycling, and climbing.
You won't miss any notifications from calls, SMS, or WhatsApp. This smartwatch is installed with a Nordic 52832 processor that helps lower power consumption and provides extensive memory. 
The wristband is very soft and skin-friendly which makes it comfortable to wear while sleeping as well. It has other features like a vibrating alarm, an all-day heart rate sensor, a sedentary reminder, a calorie tracker, a phone finder, and a sleep monitor.
Features
Dynamic Heart-Rate Monitor
Smart, latest processor
Water Resistant Up To 50 meters
Smart Notifications
Added Sports Mode
Sedentary Reminder
Sleep Monitoring
USB Direct Charge
Sonata SF Rush Black
Everyone knows how long Sonata has been ruling the wristwatch industry. It has never failed to offer you the best quality watches at affordable prices. Now Sonata has brought this black Rectangular case-shaped smartwatch which looks amazing. 
Moreover, it's acrylic material that feels very soft when touched. Above all, it has also an activity tracker for tracking your day-to-day regime.
The tracker provides a digital display of time, date, and month along with tracking your sleep and running activity. Although this watch has some flaws in this range, this watch would be a good option
Features
Sonata SF Rush Unisex Activity Tracker
Awesome OLED Display
Step Counter
Calorie Counter
Vibration Alarms
Water Resistance Depth up to 30 meters
Fire-Boltt Ring Plus Bluetooth Calling Smartwatch
Introducing the Fire-Boltt Ring Plus Bluetooth Calling Smartwatch, the perfect choice for those who want style and functionality. This smartwatch has it all, from its sleek design to its powerful features. The 1.91-inch HD full-touch display is perfect for viewing notifications, texts, and calls.
The full metal body with a changeable strap ensures durability and style. The built-in speaker allows you to take calls without ever having to take your phone out of your pocket. The SPo2 & heart rate tracking feature lets you keep an eye on your health and fitness.
The multiple watch faces and smart controls make this watch the perfect accessory for any outfit. In addition to all these common features, it also comes with some inbuilt- games that work great in your boring time. And with a battery life of up to 24 hours, you can be sure that this watch will keep you connected all day long.
Features
100+ sport modes
IP67 water resistance
Built-in games like Thunder Battleship and Young Bird
Voice assistant control like Alexa
Long-lasting battery life
Wrapping it up
While there are many great smartwatches on the market, we believe that the best smartwatch under 2000 is the Sonata SF Rush Black. It comes with a good number of features with great stylish looks. Have you tried any of the watches we have recommended? What did you think? Let us know in the comments below.