Last Updated on April 25, 2023 by Sagar Kumar Sahu
Suppose you have lost your phone and you have every important file on your smartphone, then what are you going to do? Well, the best you can do is to make a police complaint.
But what about the data, and photos stored in the phone? You can save all your data along with your money. That's why we bring you this article which will help you to track your cell phone location for free
While it might cost some money to track a cell phone, free methods exist to help you achieve your aim. This article will discuss in detail eight free apps you could use to track a phone location for free. So, read on to learn more!
Tracking Someone Else's Phone with Permission
Social media like Facebook and Twitter make it possible to share locations. However, there is always that one person who might find it challenging to provide access to their site. So instead of calling them to ask, you can track their phone location for free.
You can use many methods to track someone's phone, be it an Android or iOS device. Most phone tracking methods we will discuss in this article won't require you to install tracking apps on your target device.
Here are some of the simplest methods to freely track a mobile phone with permission.
Google Maps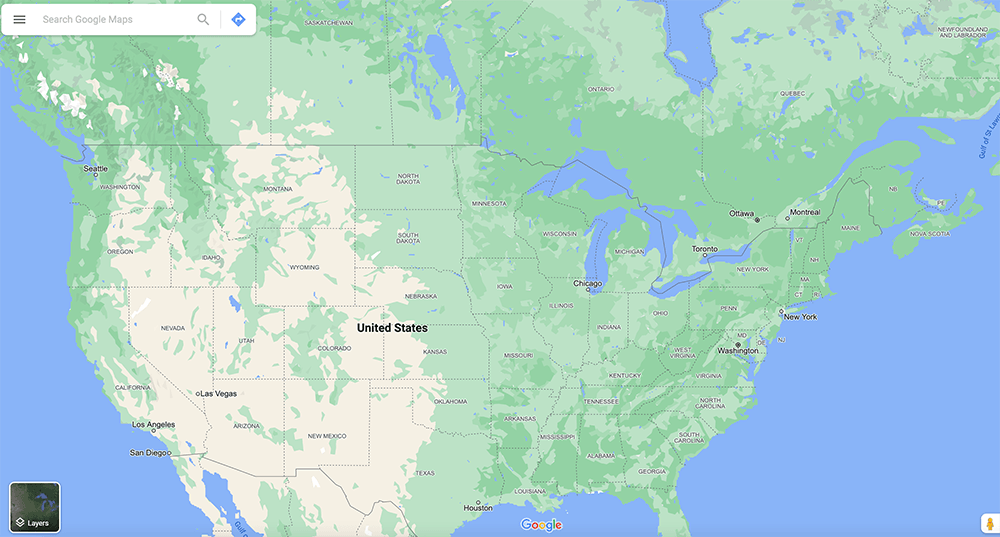 Cell phone location services got easier with Google Maps. It is free and offers high-location cell phone tracking features due to its access to GPS, WiFi, and GPRS. What's more, it is free and can locate several devices at once. It works for both iOS and Android devices. Both mobile and web functions of Google Maps are available for you to use.
Key Features:
Here are some striking features that make Google Maps a reliable phone tracker:
iOS and Android compatible
The phone location tracker is free
It is possible to locate more than one device at once
Find My Friends
You will find the Find My Friends phone tracking feature helpful if you have an iOS device. Find My Friends is a location service that Apple provides for its users. The unique part of Find My Friends is that you can use it to find the location of your family or friends in real time, and it's free.
Key Features:
Here is what makes Find My Friends special:
Fast and secure location tracking
The app is freely available to iOS users from the Apple app store
Location tracking for more than one iOS device in real-time
Carrier Apps
Most mobile phone services provide carrier apps to optimize the user experience. Fortunately, most networks offer phone tracking services via carrier apps which you can download for free from the Google Play store.
Examples of carrier apps:
AT&T Secure Family
Sprint Safe&Found
Verizon Smart Family
T-Mobile FamilyWhere
Key Features:
Most carrier apps come with initial free trials requiring a minimum subscription fee after testing their efficiency for continuous usage.
Use Native Phone Locator
Your mobile device or computer has native tracking software that you can use to track a phone location through the phone number. It's one of the easiest methods for monitoring someone's phone by phone number.
It is free and compatible with both Android and iOS devices. However, the native device locator is different for Android and iOS. A native phone locator is a handy tool if your phone gets stolen or you accidentally lose it. It is also perfect for tracking your loved ones, especially when you fear something might have happened to them.
Key Features
Most native locators are inherent in most modern smartphones and computers and are developed specifically for Android and iOS devices.
Find My Device for Android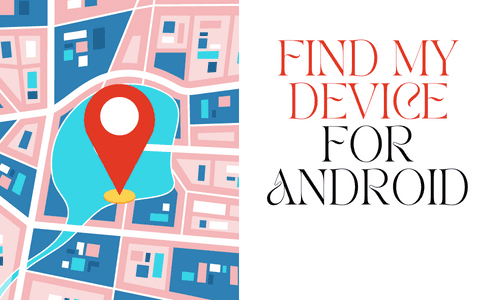 You can remotely track your Android cell phone if it gets missing using the Find My Mobile device feature.
Pay attention that you can only access this feature if you ae using Android 4.0 or above. You can also use this phone tracking app to locate other people's phones.
How to Use:
Download the Find My Device app from the Google Play store and install it
Using your preferred Google account, sign in
Ensure that your phone has Internet connectivity and grant location access to the app
Now, start tracking your phone
PS: you can use the extra features to remotely lock or erase your phone's data.
Key Features:
Exclusive app for Android
Downloadable app
Remote operations
Indoor phone tracking features
Find My iPhone for iOS
Find My iPhone is similar to Find My Device for Android, except it is not a downloadable app and works exclusively for iOS users.
Essentially, it is built into the phone settings, and users only need to activate it to start running. You can use the Find My iPhone feature to lock and erase data provided your device has Internet connectivity.
How to Use:
Click on the Settings icon on your iPhone
At the top corner, tap on your name and Apple ID, then click iCloud
Now, choose "Find my iPhone" and switch it on to enable
Use the web to track your iPhone through the iCloud website or any iOS device
Key Features:
Not downloadable
Exclusive to iPhone users
Works on all iOS devices, whether phones, laptops, or tablets
Search via White Pages
White pages are not tracker apps, yet they help you track a person to know their preset address without necessarily knowing their location in real-time.
Though, most people use it as a last resort for finding valuable information about people. However, you require the phone number associated with a particular SIM card.
The reason is that most SIM card registration requires owners to supply a set of information and other personal details like their home addresses, etc. You need to enter the target phone number on the White Pages to obtain the result.
It is a pretty secure and legal method of obtaining information about a target person. As a result, this service works with the SS7 network for those in the United States. The SS7 networks are responsible for recording stored details against phone numbers.
Caller ID Name (CNAM) Lookup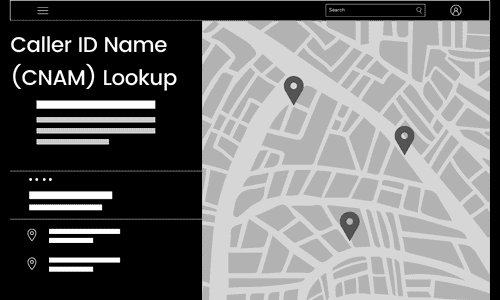 Looking up caller IDs through the CNAM lookup over the web is an incredible way to use a cell phone number to track someone's location.
This way, you use the phone number like a cell Phone Number Location Tracker App. Essentially, this feature helps you identify your caller from any site.
It also gives you access to other vital information about your target, including their name, state, or city. Unfortunately, it is not entirely free as you will be required to pay a small fee to use this service to access information.
Another disadvantage of the CNAM lookup is susceptibility to CNAM blockers. Essentially if your target uses a CNAM blocker, you will be unable to track them. The reason is that the CNAM blocker hides their names and phone number.
Final Thoughts
While there remain several reasons for tracking a phone, you should know that if the target person finds out that they are being tracked, nine out of ten times, they aren't going to appreciate it.
Several reasons exist for tracking a phone location, from personal to corporate and even those relating to security. If you're concerned about your privacy and want to keep your location private, you can use a location changer tool like EaseUS MobiAnyGo. This tool allows you to change the GPS location of your device to any location in the world, making it appear as though you are somewhere else entirely.
It's fine to keep track of your loved ones, especially with regard to security matters. If you're looking for ways to track a cell phone location for free, we hope that this guide gives you a head start!
FAQ
How to track an iPhone without installing software?
You can easily track an iPhone without installing any software with their iCloud account information or via Google Maps. If you want to use their iCloud account information, you only need the target phone's iCloud credentials. With their Apple ID and password, you can track the iPhone without installing any software.
Can I track an Android phone using just its number?
You can track an Android phone with just its phone number through GPS location. You can use services like GEOfinder.Mobi which uses triangulation to find the correct GPS coordinates of the cell phone.
How can I locate a cell phone that is abroad?
Locating a phone that is abroad is only possible through the active SIM card with which the user registered the phone. For that, you will require the IMEI number of the target cell phone and contact the company that provided the SIM card in use.
How do I track a cell phone for free without access to the phone?
It is a remote method of phone tracking. As I said, you can use GEOfinder.mobi or iCloud details to track the phone on the web remotely.
How would I anonymously track a cell phone location?
You can anonymously track a phone's location by installing spyware on the phone. But you will require access to the target phone to install the spyware. You can also utilize the free options, such as Google Maps, Find My Device, or Find My iPhone.
Can I track a phone even if the location is turned off?
Tracking most cell phones relies on the Internet, WiFi, and at least GPS. Also, most phones are connected to cell towers, making it possible to track whether or not their locations are on.
How do I secretly track a cell phone?
Secretly tracking a phone requires installing spyware apps on the target phone. Most of them require some money for a subscription, but some of them offer trial periods. You will be able to not only locate a person's site but gain access to their social media accounts, which is usually one of the significant reasons people use them.