Last Updated on August 10, 2023 by sourav sahu
Every webmaster has to aim to reach the top rank in SERPs to get more exposure to the audience. But the question is how to do it and why we are not getting ranked even after full efforts.
Normally, we see that our websites start getting de-ranked suddenly without any issue. Do you know what can be the reason behind it? The core reason behind such a sudden de-ranking is the Google update.
Now, the question is how to avoid being hit by Google updates that come into action regularly. The only way is to follow the search engine guidelines and optimize the site accordingly.
The global SEO – Search Engine Optimization market size is expected to reach USD 122.11 billion in 2028 and register a CAGR of 9.6% over the forecast period, according to the latest report by Reports and Data.
To optimize a website, you need some tools that can help you in different dimensions and at different stages. Here we are going to show you a list of tools that you should utilize to optimize your website for better ranking.
Why use SEO tools?
SEO tools have great importance when it comes to optimizing a website. Actually, this field does not include a single dimension but you have to deal with various tasks.
Whether you are looking to find keywords or looking to audit a website, you will find it impossible without SEO tools. These tools will work effectively and extract data from the database to make your work effective.
If we say that your website will not be able to perform well without these tools, we would be right. The reason is you will never be able to know the topics on which you have to write and whether you are writing well or not.
All in all, you need to use different SEO tools in various aspects to optimize your website.
5 SEO tools to optimize your site
When you search for the best SEO tools, you will find hundreds of choices on the internet. The question comes about which one you should choose and which one is the best to use.
We have researched a lot and enlisted the 5 best tools that you should use.
Without these tools, you may not be able to optimize your website.
Let's have a look at the following tools and their descriptions to use them properly.
KWFinder

The core task of optimization or SEO is keyword research. It is considered the backbone of optimization techniques and the progress of a website.
To find out the keywords that are profitable for a website, you should not find a tool more effective than KWFinder. The tool has been designed with a user-friendly interface that can be understood by anyone.
You only need to insert the keyword and choose the target region. The tool will find out all those keywords that people are searching on the internet with basic details like search volume, competition, and others.
With this tool, you can also choose the language in which your keyword should be. Additionally, it has multiple filters that you can utilize to shortlist keywords and access the best of all for your website.
By targeting the best keywords, you will be able to optimize your website for search engines. To make your site engaging too, you should need to insert those keywords naturally in your content.
The only problem with this tool is that you will not be able to use it for free. You can start a 10-day free trial of the tool by inserting your payment details. After that, you have to pay to use this tool to find keywords for your website.
Editpad.org

Do you know what is the main hurdle for your blogs to be ranked even if they are fully optimized? It is plagiarism that is considered an unethical act and the search engine takes it seriously.
According to Google webmaster guidelines, it is a violation of webmaster rights to copy their content and publish it as your own. In such a case, a website will not grow smoothly in the long run.
So, you should make sure that you are publishing unique content on your website to make it optimized for search engines. To do this, you have to check for plagiarism in your content before publishing it on your website.
Editpad.org is offering one of the best tools for this purpose. It has a simple tool that can be used by anyone with a few clicks on the screen. You only need to paste the text or upload the document from your device with a single tap.
This tool can be used for free if you have a limited word count. Once you have inserted the text, it will compare your text with billions of web pages and show the results just below the text insertion box.
After a few seconds, you will be shown a line-wise result from which you can check which lines are copied and which are unique. So, you will be able to make sure that you are providing unique content on your website.
It will help you in becoming a reliable source of information in the search engine's view. In turn, you will get better reach on your website or get ranked in the top positions.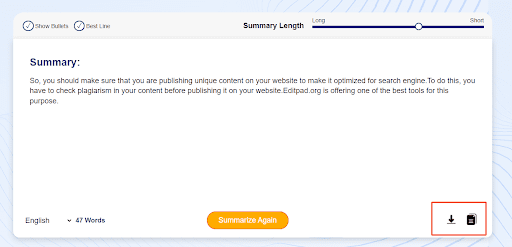 When it comes to optimizing the site, it is important to write well-researched content and unique content. It is only possible if you find enough spare time to invest in the writing process.
This is where you will find summarizer.org one of the best picks for you. By choosing this tool, you can do comprehensive data research on your topic within a short time.
The main purpose of this tool is to summarize your given text and make it shorter for quick understanding. So, you can copy the blogs from where you are getting data for your blog and paste it into this tool.
It will quickly highlight the important and show you a summary of the notes of the entire blog. In turn, you will be able to understand a blog post of thousands of words by reading a few paragraphs.
By using this tool, you can easily know how to optimize your content and then write a well-researched blog to outrank other websites. One of the key features of this tool is that it allows use it in multiple languages, not just English.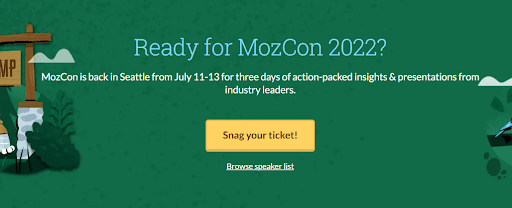 When it comes to the optimization of a website, it is also important to explore the competitors. By spying on your competitors, you will be able to make a strategy that you have to follow to get ranked over your competitor's website.
MOZ is one of the best tools to analyze the competitor's performance, get an idea about backlinks, and check the keyword's difficulty with almost 100% accuracy. It is considered the best tool to estimate whether to work on a keyword or not.
You can use this tool for free even for bulk analysis directly from your screen. Actually, MOZ has created a specific metric named DA through which you can estimate how much potential a website has to rank in SERPs.
You only have to beat that rank and optimize your website for a better position in the search results. You can download the MOZ extension for free and keep checking the DA score directly from your main screen of the search engine.
In this way, this SEO tool or platform can help you in optimizing your website after analyzing your competitors.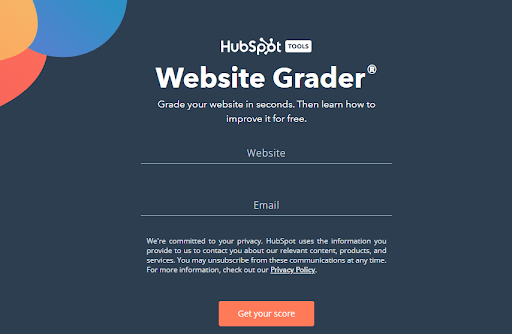 Hubspot is mainly known because of its idea-generating feature that might be helpful for you in keyword research. But it also has many other tools like website grader and others. You should also use these tools to optimize your website.
This tool by Hubspot can be used to check how much your website is optimized. You only have to insert your website link inside the link insertion box and tap on the button.
It will analyze your website and show all the errors that it has found there. Also, you will get a comprehensive report with tips to optimize the website from the same tool.
In short, it is the best tool to analyze your website and get an idea of what to do for better growth in SERP ranking.
Also read – Tips To Improve And Refine Your SEO Strategies For Law Firm Websites
Final Say
The above list of tools includes only those SEO tools that we have found the best for an SEO expert. You should use these tools to analyze your website and optimize it as per the requirements. In turn, you will be able to get a better rank in the search engine and engage more audience on your platform.
Frequently Asked Questions (FAQs)
What is an SEO optimization tool?
SEO optimization tools are online platforms that help individuals and organizations to optimize their website's ranking in search engine results pages (SERPs). These tools help to analyze a website's content, and performance and identify potential issues and opportunities for improvement. These tools also help to do proper on-page, technical SEOs, and content optimizations
What are the common features of SEO tools?
Some common features of SEO optimization tools are keyword research, backlink analysis, on-page optimization, and other technical optimizations.