Last Updated on August 10, 2023 by sourav sahu
It is really very nice if you have got your hands on a new desktop or laptop M1 Mac quite recently. Quite possibly, you may have hopped aboard the Apple silicon hype train with a new MacBook Pro, iMac, Mac Studio, etc.
Or you may be looking for something new to try on your existing hardware. Whatever the case may be, you can make your machine work some magic with the help of the four best desktop apps.
No doubt, there are so many apps to be discovered in almost every walk of life such as health, education, music, etc. As for the music, for instance, Skoove just came out with its M1 app a couple of weeks ago, and it's the first A.I. piano learning app with an approach like this.
Now, learners very well know how to read piano sheet music fast and smoothly. Here, we have also worked out for you some desktop apps that will always stand the test of time and are almost necessary on any Mac. These may include the best ones currently available on the market such as the 2021 MacBook Pro extra special. Let's move on to these five dignified M1 Mac desktop apps. 
Also Read- New Technology For Security And Privacy Tools To Protect Your Data
Dropbox
Yes, you can now easily back up your videos, files, photos, and other things with the help of Dropbox, one of the essential must-have M1 Mac apps. Stored in Dropbox, your stuff is within easy access across any other device. For this, you only have to remain logged in to the same account. Whatever changes you make to your files get saved automatically.
However, you may also check the older versions on the web interface whenever you need to. Things uploaded to Dropbox are always encrypted are can be easily shared with others with the help of its collaborative features.
The most loveable thing about Dropbox is it's being able to integrate with all other apps, making your stuff accessible from everywhere and in everything. In short, you can say that Dropbox which is actually a cloud storage service provides you with an excellent online backup for your stuff with integration in almost every app.
Tweetbot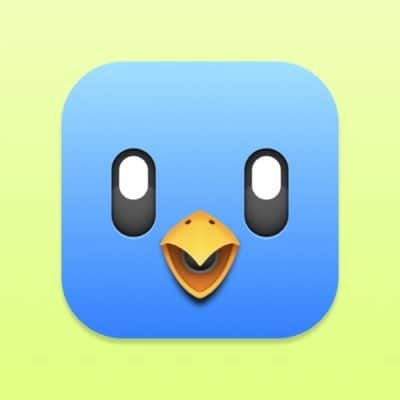 For those who use Twitter for long hours every day, Tweetbot is the ultimate choice with plenty of powerful features. Quite easy to use, it can quickly search for topics you are interested in and can also filter and mute hashtags and people who tease or annoy you.
Moreover, it can also create lists and provide support for a multi-column view. You can use it on your iOS and Mac devices without having to see promoted ad tweets or other annoying features like Spaces, making it an absolute must-have Twitter app on M1 Mac.
Microsoft Edge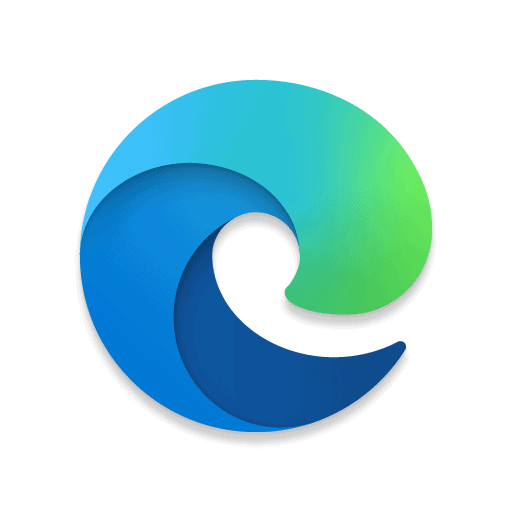 Maybe, you are a user of Safari as your default browser on your M1 Mac. As such, you must be aware that some things do not always work correctly in Safari. So, it will be wise to have an alternative and, so far as we think,
Microsoft Edge is the best alternative. What features it the best is the fact that it syncs with your Google account and has numerous plugins and extensions. Moreover, it also enhances the browser experience and performs better than Safari when it comes to working with certain Google apps. Besides, you will be surprised to know that it is much better than Google Chrome.
Skoove
With 441 lessons or courses hitting on different piano teaching techniques for beginners, Skoove is a budget-friendly app for your M1 Mac. Letting you use your digital or acoustic piano, it offers free intro courses which you can play at your own pace. Having easy to use interface, this app teaches you the basics of reading music in six different languages.
Fantastical
People with a lot going on may get their schedules hectic at times. So, it is sure to help them if they keep a calendar on their M1 Mac. No other app can provide you with a calendar better than Fantastical on your M1 Mac.
This is because Fantastical has a fabulous interface, very easy to use. With this app on your M1 Mac, you can have several different views to look at your calendar. Every change to your calendar is saved and synced automatically because this app can integrate with your iCloud, Google, Exchange, or local calendar.
You enjoy the facility to see what is coming up in your schedule with the help of the agenda list view. Also, the natural language input support makes it easy for you to create events. Your calendar and tasks are in one place as Fantastical also integrates with reminders. In short, we think that there is every reason to give this app a go.
Conclusion
While there are many different desktop applications that can be useful for Mac users, we have outlined the top five apps that we believe to be the most beneficial. Each of these apps offers a unique set of features and benefits, so we encourage you to try out each one to see which works best for your individual needs. What is your favorite desktop app for Mac?