Last Updated on September 27, 2023 by sourav sahu
The advent of smartphones redefined mobile phone gaming. Today, there are millions of games on the Google Play Store. On top of that, new games arrive every day. That means players have countless games to play. Many spend hours playing co-op games on their smartphones.
Whether you are into RPGs or puzzle games, you cannot deny the fun that comes with smartphone games. The top games on Android have been downloaded millions of times. One can only imagine the hours that go into playing these games. That said, these are the five best free Android games this year:
Asphalt 9: Legends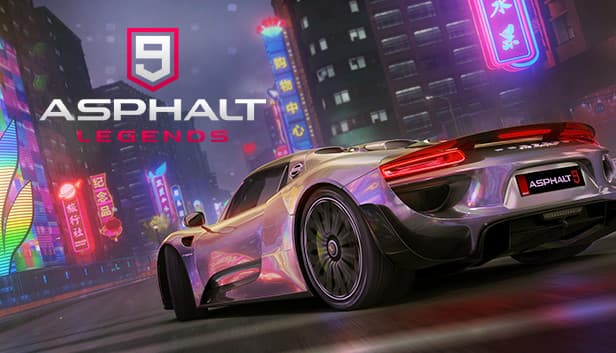 Racing games are among the most popular video games on the planet. Many gamers buy new internet connections powered by Spectrum offers just to play racing games.
Speaking of racing games, few offer the thrill and adventure like Asphalt 9: Legends. Asphalt is known for creating thrilling and high-speed video games.
The adventure and fun continue with Asphalt 9: Legends. It is one of the most popular racing games of 2022. Even casual gamers have come to enjoy the cool graphics and awesome speeds of Asphalt 9: Legends.
There's no denying that Legends is one of the most impressive, dazzling, and cool arcade racing games on Android.
My Friend Pedro
My Friend Pedro has created quite a fanbase for itself ever since it was released in 2019. The game resembles the action sequences popularized by Matrix in 1999.
The protagonist has to destroy everyone in his path. His purpose? To free the family of a sentient banana from captivators.
The plot may be weird but the game has great action sequences and deadly moves. As the protagonist, you get to wipe out the enemies in the most violent ways possible.
Leap over them or shoot them up straight in the face. Dive from one staircase to the next to avoid enemy attacks. My Friend Pedro is fun, violent, and intense.
Bounty Hunter Space Lizard
Bounty Hunter Space Lizard sounds like a space lizard on a bounty hunt. That's what it is all about. This strategy-based game has the feel of Mad Max: Fury Road. Except for the fact that the protagonist is a lizard and his environment is nothing but a void of space.
The game provides a fun backstory for players looking to know what drove the lizard to hunt for bounty.
The game has 20 levels. The ultimate goal is to clear each level and avoid getting put down in the process. You get more bounties as you progress to the next level.
Of course, the difficulty level rises with each level. The final level comes with a rewarding experience. The game pushes the player to the extreme. It's up to you whether you complete it or rage quit it.
Angry Birds AR: Isle of Pigs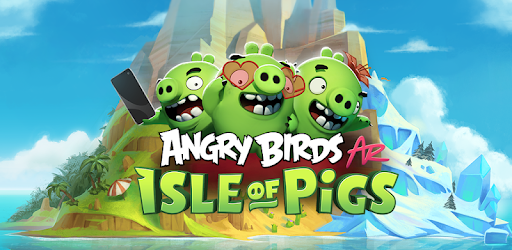 Angry Birds is one of the most popular games of modern times. It's fun, exciting, and frustrating at the same time. Just ask every player who couldn't get his bird to hit the target despite repeated attempts.
That said, the developers have created the next-gen version of the game. Angry Birds: Isle of Pigs creates an immersive experience using augmented reality.
This means all the surroundings and egg shillings are shown as part of your surroundings. From the local town square to the floor, you get to experience everything as part of your surroundings.
You can play the game from any angle. Play Isle of Pigs and try to get past all the 70 levels the game has to offer.
Boom Pilot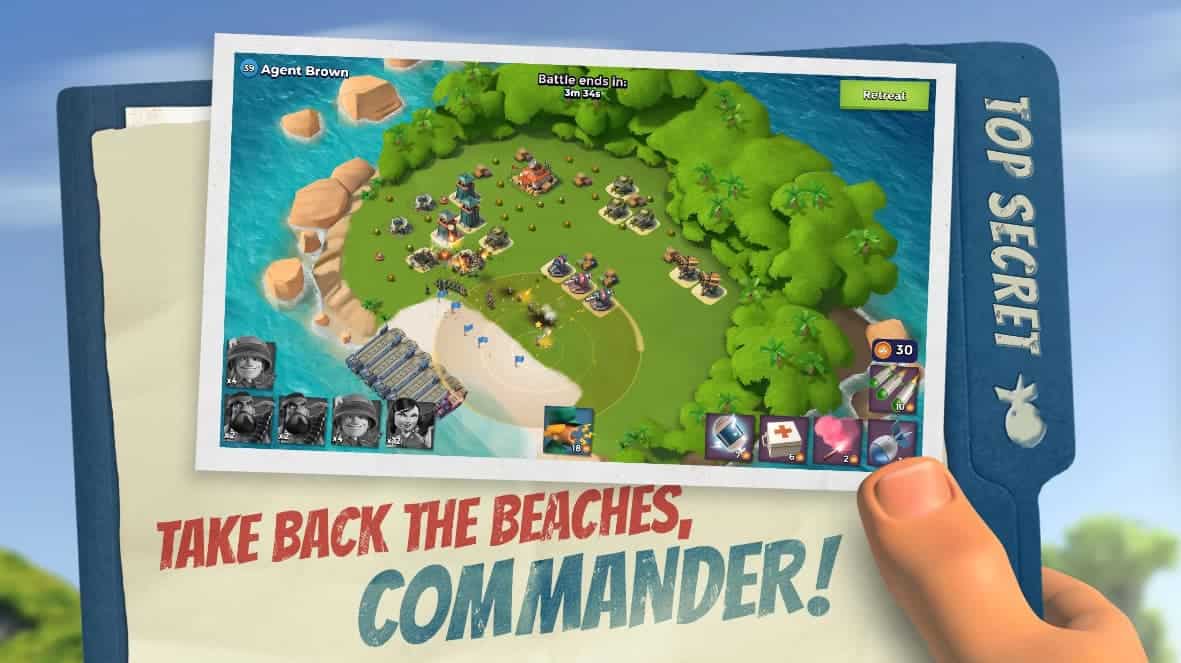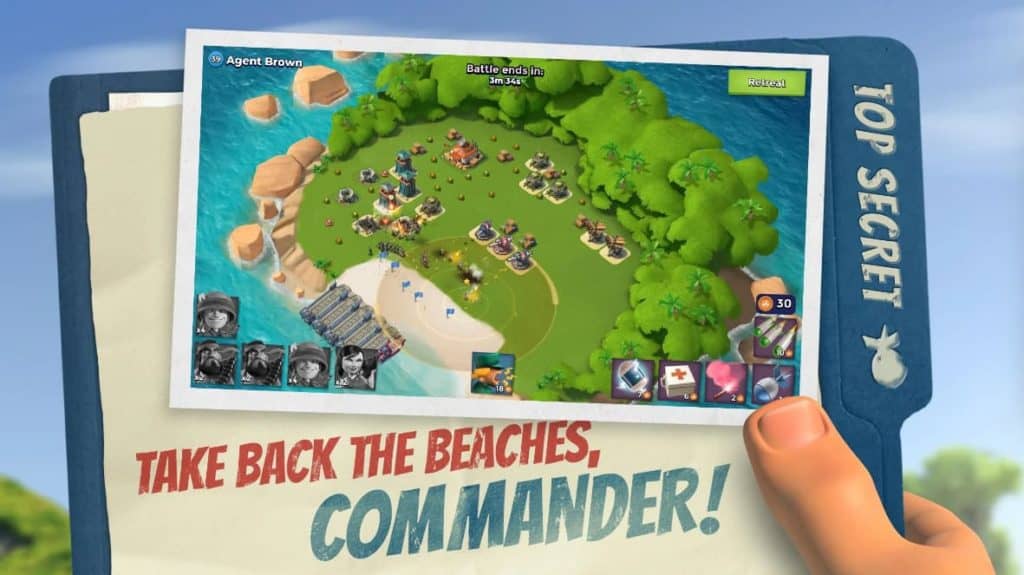 Boom Pilot is an aerial shooting game that allows players to save the world from destruction by causing destruction. The plot of the game revolves around a single hero who's on a mission to save the world.
The premise is that the world can only afford to fund a single plan so that the world can be saved from the ensuing chaos.
The gameplay allows players to fire weapons from the heavens. The goal is to destroy as many enemy fleets as possible. The skies are filled with coins, boxes filled with explosives, as well as massive plane crushers.
You have to collect the coins and avoid getting crushed by your enemies in the skies. It is safe to say that Boom Pilot is one of the most exciting games of 2022.
Alto's Odyssey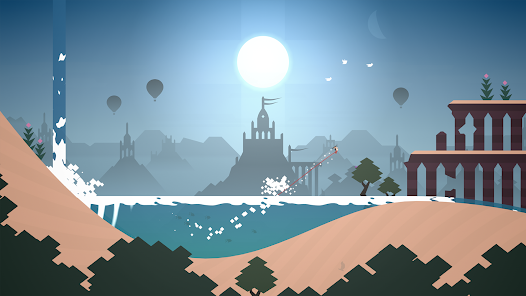 Alto's Odyssey is a popular endless runner game for Android and iOS devices. In the game, you control Alto as he rides his snowboard through a series of stunning environments, collecting coins, performing tricks, and avoiding obstacles to earn points and unlock new abilities.
The game's beautiful graphics and challenging gameplay make it a must-play for fans of the genre.
Additionally, the game features a variety of challenges and game modes that add replayability and variety to the experience.
Overall, Alto's Odyssey is a fun and engaging game that's sure to provide hours of entertainment.
Clash Royale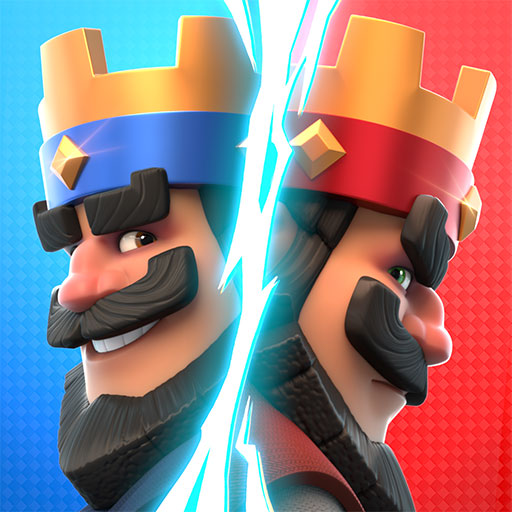 Clash Royale is a popular multiplayer game for Android and iOS devices. Developed by Supercell, the game combines elements of collectable card games and real-time strategy games.
In Clash Royale, you collect cards featuring different units and spells and then use them to battle against other players online.
The game features a variety of game modes, including 1v1 battles, 2v2 battles, and tournaments, and the goal is to destroy your opponent's towers to earn points and climb the leaderboards.
With its engaging gameplay and vibrant graphics, Clash Royale is a must-play for fans of multiplayer games.
Crossy Road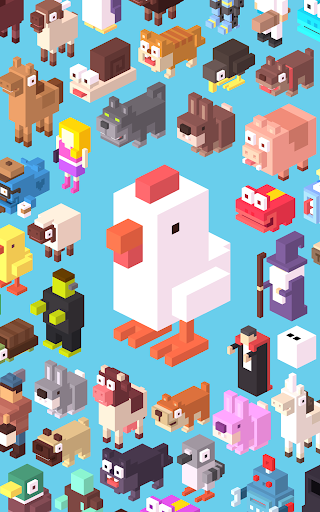 Crossy Road is a simple yet addictive mobile game for Android and iOS devices. In the game, you control a chicken (or another character) as it attempts to cross a series of roads and rivers, avoiding obstacles such as cars and logs along the way.
The concept of the game is simple. You need to get as far as possible without dying, and the further you go, the more points you earn. Its colorful graphics and simple concept, add more fun to the gameplay and makes it more addictive.
Pokémon Go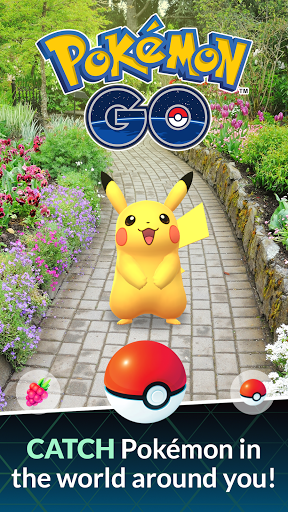 Pokémon Go is an augmented reality game for Android and iOS devices. Developed by Niantic, the game allows players to catch, battle, and train virtual Pokémon in the real world.
Using their device's GPS and camera, you can explore your surroundings to find and catch wild Pokémon, and then battle them against other players at designated Gyms.
The game also has many other elements such as PokéStops, where players can collect items, and Pokémon Eggs, which hatch into new Pokémon after the player has walked a certain distance.
With its unique blend of augmented reality and Pokémon gameplay, Pokémon Go is a must-play for gamers who want to play a game by connecting to the real world
Temple Run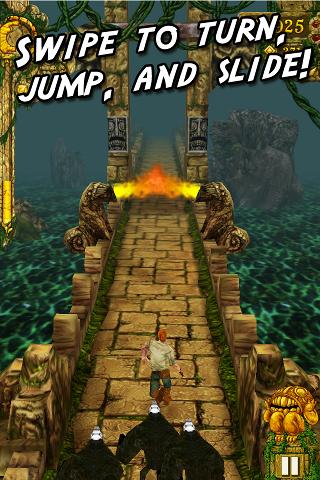 Temple Run is a popular endless runner game that is best to relieve your boring time. In the game, you control a character as they travel through a series of ancient temples, collecting coins and power-ups along the way.
As you progress through the game, the routes become more challenging, and more difficult obstacles come in front of you.
The concept of the game is as simple as that, the players need to survive the attacks while going through various obstacles that come in front of them. You can jump, dodge, and slide to save yourself from obstacles. The simple swap controls make the game very easy to play. Even a 5-year-old child can play this game
Plants vs. Zombies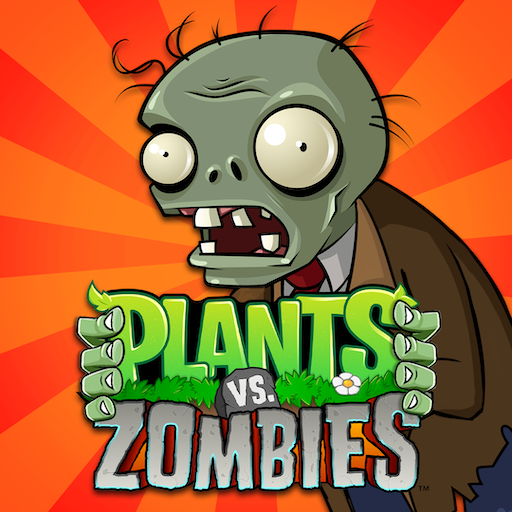 Plants vs. Zombies is a popular strategy game. In the game, you need to defend your home from a zombie attack by planting different plants.
The zombies will run toward your home in waves, and you need to decide how to plant the right combination of plants to stop them.
You will also get to see different game features like gaming modes, including a Zen garden where you can relax and tend to your plants, and a survival mode where you must defend your home against endless waves of zombies.
Fruit Ninja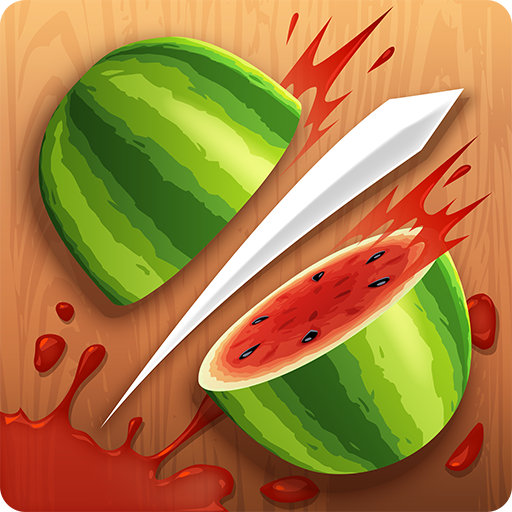 Fruit Ninja is a simple game to play where you just need to cut as much fruit as possible by swapping your hands on the screen. In the game, you use your finger to slice through a variety of different fruit, which is thrown onto the screen in various patterns.
As you slice through the fruit, you earn points, and if you slice multiple fruits with a single swipe, you earn combo points.
The more fruits you cut, the higher your score, and sometimes you will even need to avoid some stones that were purposely thrown to lower the score. So you need to play the game carefully to cut only the desired fruits. The game also includes a variety of unlockable blades and power-ups that increase its engagement and players open the game again and again.
Candy Crush Saga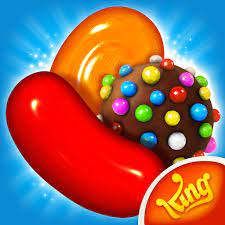 Candy Crush Saga is a popular puzzle game for Android and iOS devices. In the game, you need to match three or more candies of the same colour to clear the board and advance to the next level.
The game features hundreds of levels to play through, each with its own unique challenges and obstacles, and the goal is to earn as many points as possible by making strategic matches and using special power-ups.
With its colourful graphics and addictive gameplay, Candy Crush Saga is more addicting for fans of puzzle games.
It also has many new game modes, like it has a timed mode where you must race against the clock to earn the highest score possible and a relaxing unwinding mode where you can play without any time limits.
Wrapping it up
These were the best Android games of 2022. Overall, there are many great free Android games available, and these are just a few of the best ones. Whether you are a fan of endless runners, racing games, multiplayer games, or augmented reality games, there's something for everyone on the Google Play Store.