Last Updated on September 26, 2023 by Sagar Kumar Sahu
Hey guys, do you know what is so special about our Indian people? No, it is not that we eat a variety of deliciously spicy food or celebrate colourful festivals. It's the fact that we can turn anything into a competition and earn money from it. And what better way to do that than by playing quizzes and earning some extra money?
That's right, now you can use your knowledge to play quizzes and turn it into a source of part-time earnings. So come on, don't be shy. Put your thinking caps on and let's start making money parallel money while doing your daily tasks. Here are some top apps or you can say some ways to play quiz and earn money in India
1. Amazon Quiz Answers


If you are using the Amazon app then you must have known about this feature of Amazon. You can visit the fun zone section of the Amazon App.
In this section, you can participate in many games and quizzes. The quizzes are mainly based on newly launched products on Amazon, including smartphones, earphones, TVs, and even chocolates. But the quizzes are not always based on Amazon products, rather you will also see many general knowledge Quiz games that test your overall knowledge.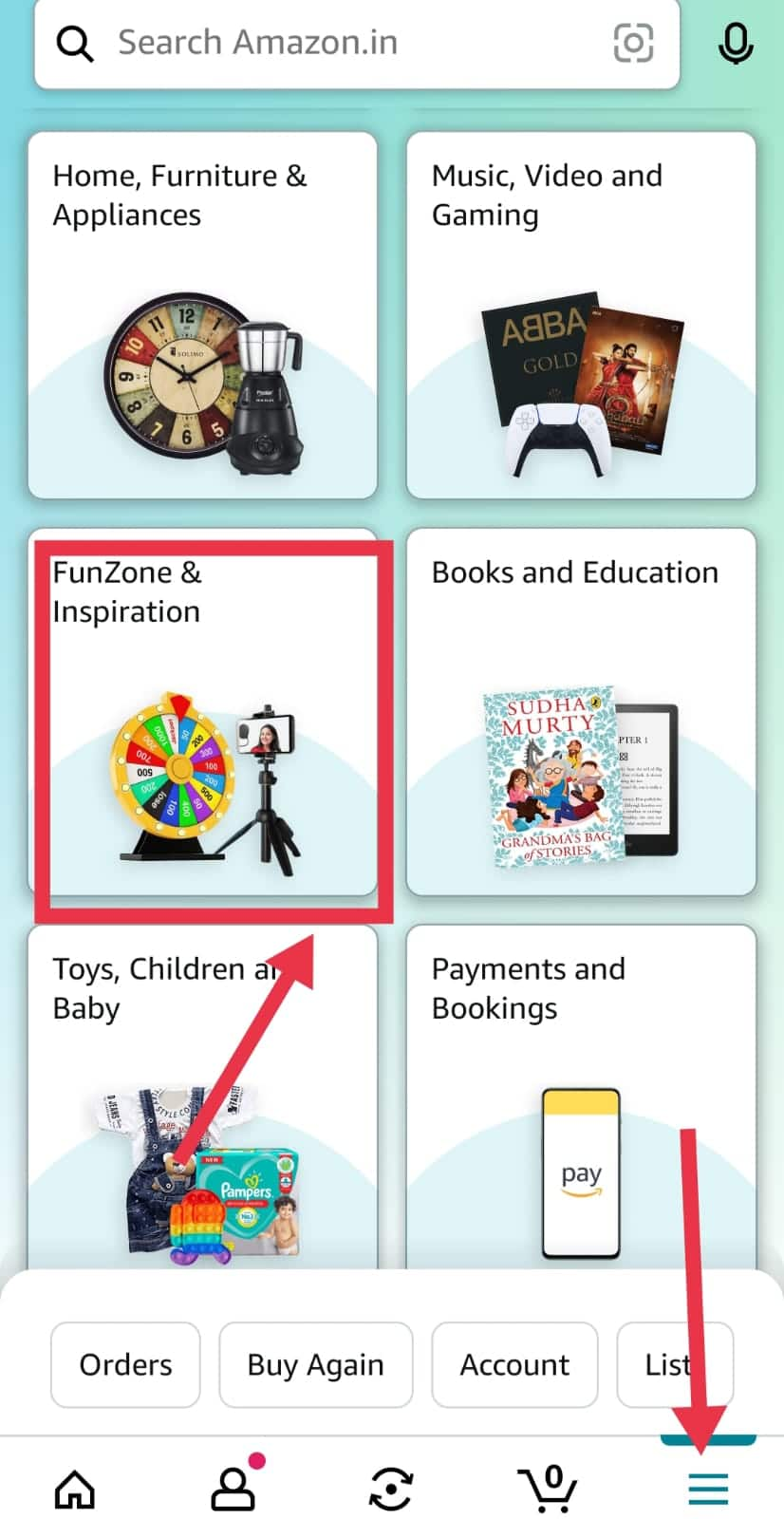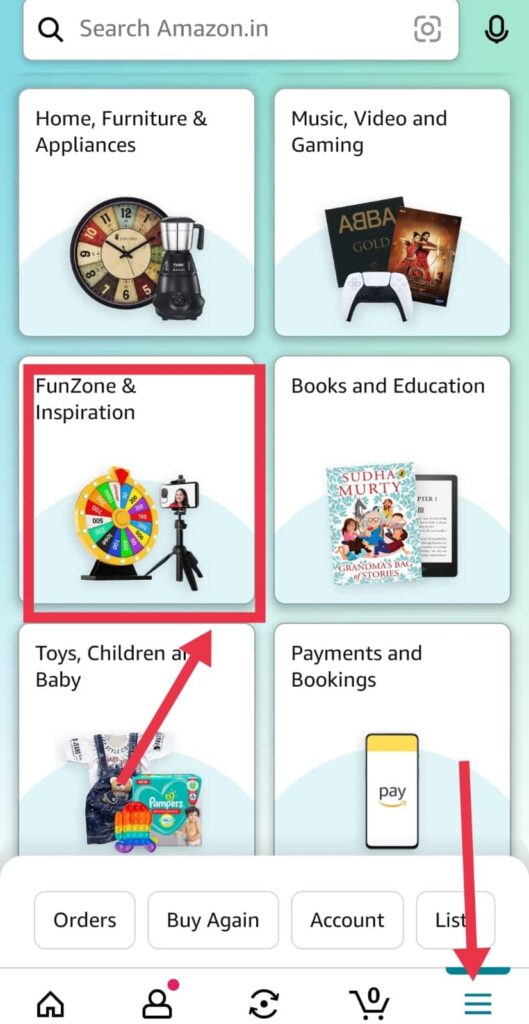 And the best part is you will get a good chance to Amazon pay your wallet balance, prizes, and even Amazon products for free. Apart from quiz games, they also offer spin-and-win wheel games to play and win.
If you get an AmazonPay balance as a reward, it can be used to transfer the Amazon Pay balance to your bank account by completing a quick KYC process. So why wait? Start earning today with Amazon Quiz Answers.
---
2. BrainBaazi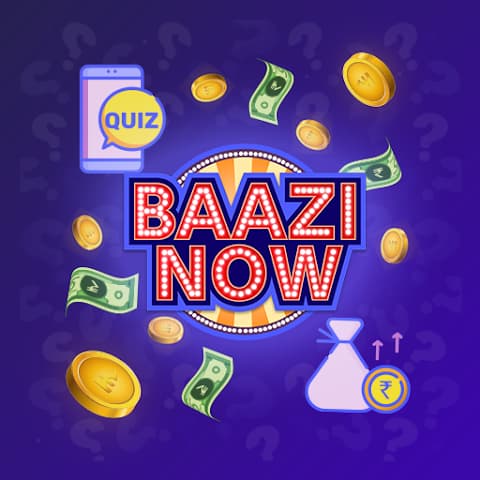 Have you heard about BaaziNow? It's an awesome app where you can play live Quiz games, a bingo game, and even a live poll game. All these games give you a good chance to win and earn paytm money and can also be transferred to Mobikwik wallets.
It was developed by one of the famous Times Internet Limited. As I previously said, the app has named different modes of the game. You will get a live Quiz game show that is named as BrainBaazi. Another game mode is named Live bingo and PollBaazi.
I have personally played the BaziNow and you should too definitely try it. The quiz shows are available at a specific time, like the BrainBaazi quiz at 8:30 PM for a cash prize of 50,000 rupees, and the afternoon show at 1:00 PM for 20,000 rupees from Monday to Friday. Similarly the Bingo game at 4:30 PM for 20,000 rupees, and PollBaazi at 3:00 PM and 9:00 PM for 5,000 and 10,000 rupees.
And you can also use the refer and earn the option to share it with your friends and family who might be interested in playing too. On the flip side, this app has some issues too like the redemption or withdrawal may take some time and high data consumption while in use
---
3. iPrize: quiz & trivia
iPrize is one of the best Quiz and earn-money apps that allows users to use their talents and knowledge to participate in quizzes and earn real money. People of all ages can use this app. Whether you are an HR Manager, Business Coach, Event Agencies, Business Owner, Student, or a member of a fan club, everyone can use it to earn pocket money for themselves
One of the standout features of iPrize is that it allows you to create your own contests. You are free to hold competitions on any topic, for any age group, or only for your chosen group of people. In short, this app also offers you money for creating contests, quizzes, surveys
Organizations add contests to increase brand awareness and advertise products or services. Many business owners also use it to get new ideas for their business and get feedback about their products/services.
You must be thinking that if the organization uses this app, then how do we earn money by playing quizzes? Indeed organizations and businesses use the app to gain trust and build brand awareness and advertising.
So they add many quizzes on the app and in return give money to the winners of the quiz game. You can use all the options like quizzes, and contests to earn points. The earned points can be converted into real money and you can also transfer to your bank account by using third-party apps like Paytm.
However, one drawback of the app is that the UI can be confusing initially, but becomes more friendly once you are used to it. Some users also complained about the log-in issue. Despite this, iPrize is a must-use app if you are looking for a way to play quizzes and earn money.
---
4. Qureka
Hey, have you heard about the Qureka app? It is a popular name and can be found in many payment apps like phonepe. It's this really cool quiz app where you can test your knowledge and earn coins by playing quizzes on different topics. You can participate in daily live quiz shows, hourly quizzes, cricket quizzes, and exam prep quizzes.
This app also contains live quiz shows that run from 9 AM to 9 PM, so you can get prepared before the live quiz starts. The show will throw you 10 questions (sometimes more), and you get 10 seconds to answer each one. If you win, the prize gets split among all the winners who have played the game at that duration. In case nobody wins, then the prize gets added to the prize for the next show.
If the question you answered was wrong, you can use the wallet money to re-answer the question and proceed further in the quiz. You can earn coins by playing mini quizzes throughout the day.
In addition to the live quizzes, the app also keeps you engaged by bringing hourly quizzes of many categories GK, sports, math, film and celebrities, and more. In this hourly quiz, you get 90 seconds to answer as many questions as you can, and on the basis of whatever score you got it allows you a rank and gives you coins accordingly
For cricket lovers, this app can be a boon as it presents cricket quizzes on many topics like IPL, Cricket World Cup, Indian cricketers, and more. And students who are preparing for competitive exams can also use the app to play quizzes on topics that will be helpful for UPSC, SSC, Bank PO, and more.
However, one downside of the app is that it shows repetitive ads to the users which can be very irritating sometimes. Despite this, Qureka is a great way to test your knowledge by playing quizzes while earning coins.
---
5. Discover with Paytm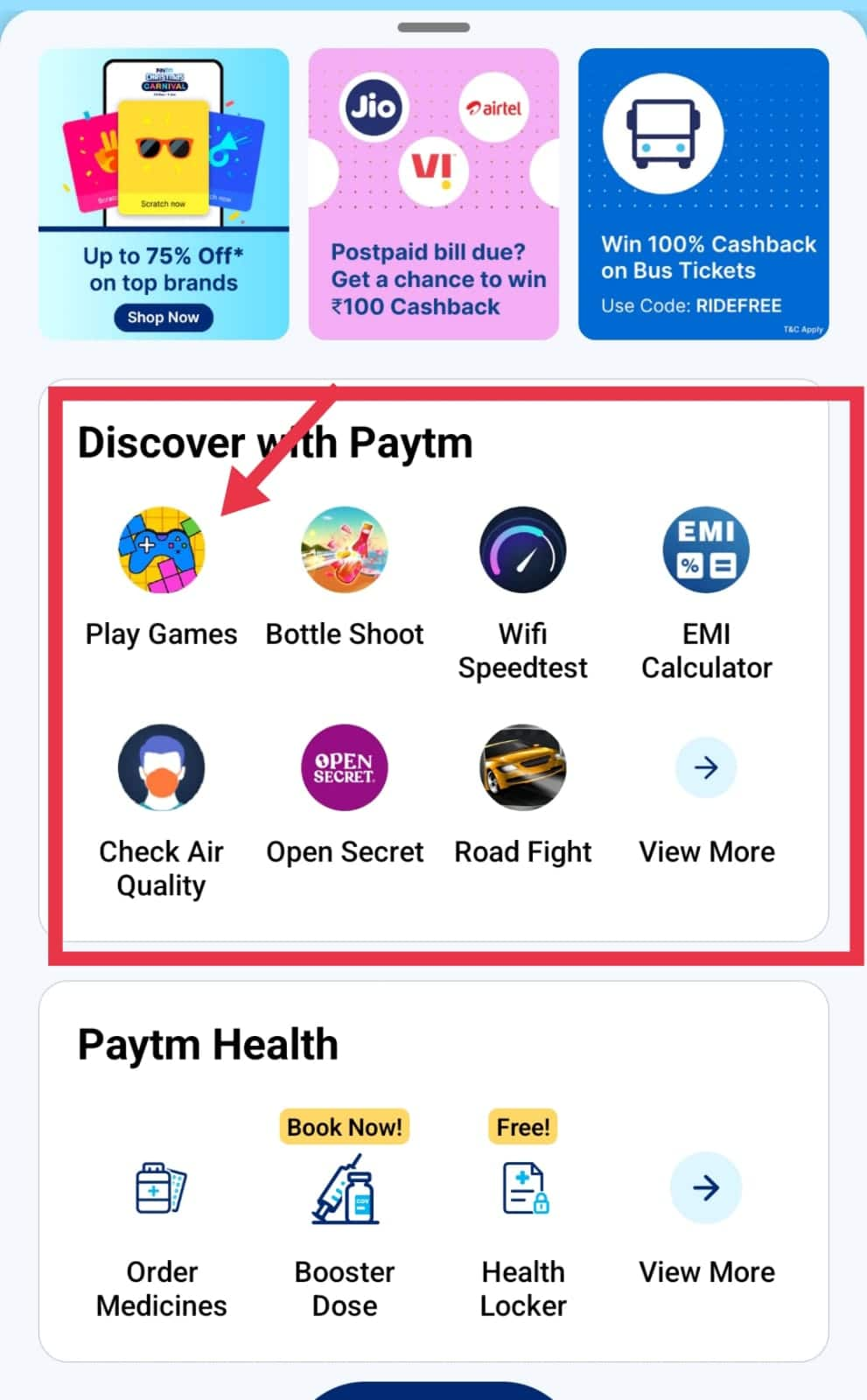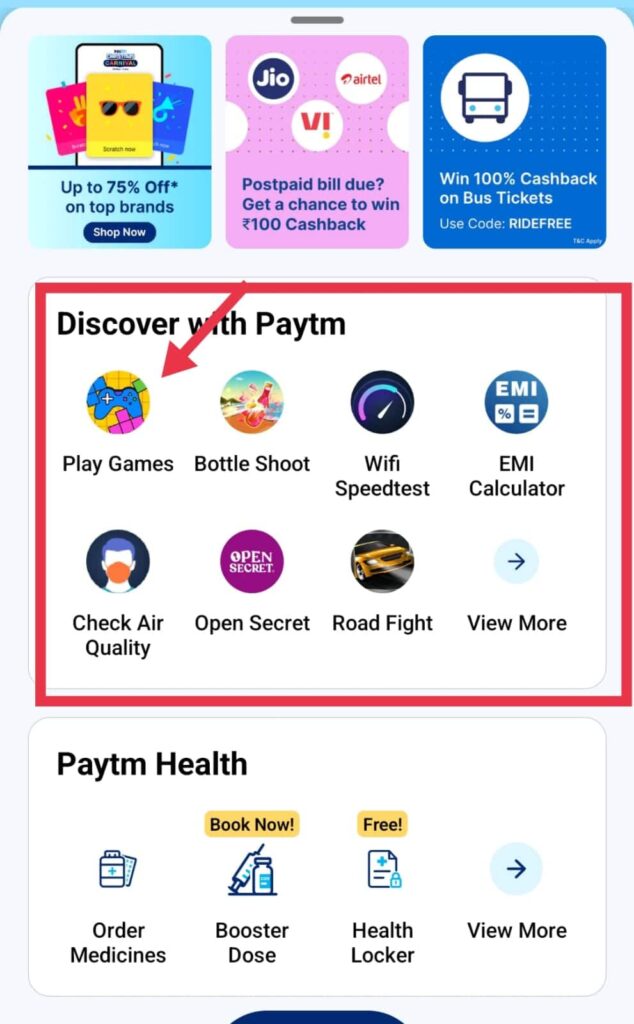 Paytm Quiz is a great feature on the Paytm app to participate in quizzes and win rewards. You will get quizzes on a wide variety of topics such as general knowledge, sports, entertainment, and more
Where can you get the option to play quiz and earn? Here are the steps to follow –
Open the Paytm app
Slowly scroll down
You will see Play Quiz and Win under the Discover with Paytm section
Tap it and you will be redirected to a page where all types of quiz games are present
Play any quiz game and win.
If you are not seeing any such option, You can directly search "Quiz" in the search bar of the Paytm App. You will see many event lists, tap any quiz event to participate and start playing the Quiz game and win free paytm cash
Paytm First Game is another gaming platform that you need to download by visiting the Paytm app. Remember the Paytm first app is not available on playstore, you will be provided with the APK file to install the app. It offers many games like fantasy sports, quizzes, and other skill-based games. You can participate in tournaments to win cash prizes and other rewards.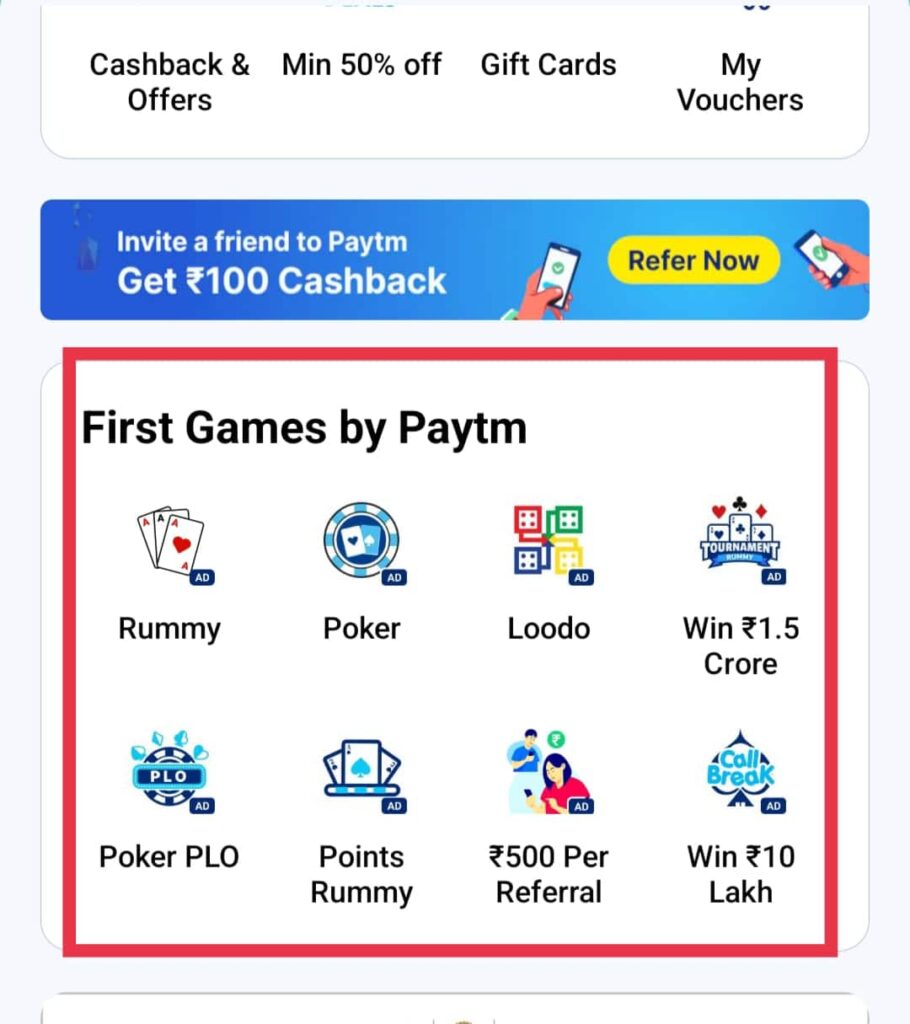 You can also play the Rummy games, poker games, Ludo play and earn, etc. by downloading the Paytm FirstGame APK. But paytm first game doesn't include the option to play quizzes and earn money category.
---
6. Trivia Earn-Play Quiz & Redeem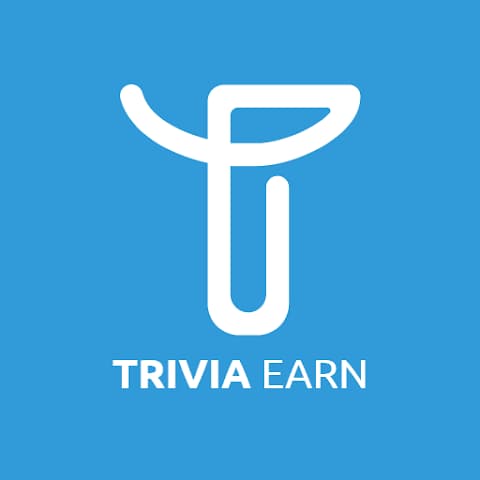 It's another great app to play quizzes and earn prizes. It's totally free and fun to play many cool quiz games on various topics. The quiz game can be on any niche like food and drink, Bollywood, cricket, mythology, and more. Similar to the iPrize app that we mentioned above in the 3rd list, in this app you can even create your own custom quiz to challenge your friends and win rewards like shopping vouchers. You can play the daily trivia challenges to earn even more credits. All the rewards you earn can be converted into cash or vouchers.
But that's not all you can take part in daily trivia streaks and mega offers to earn more rewards. One good part is that it offers many interesting surveys too. It gives you an extra way to earn real money and other physical rewards like branded smartphones, earphones, etc.
One thing that could be improved in the app is its minimum withdrawal limit. Currently, the limit is set at Rs. 200, but it would be better if it were lowered to Rs. 100.
---
7. Play games & Quiz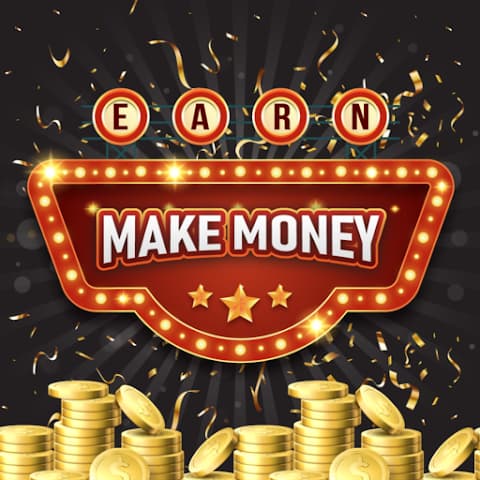 I think you might have never heard about this app. Okay, let me tell you about this app. It's another awesome app to have fun by playing quizzes and earning some extra cash at the same time. The app brings a lot of different quiz games to play. You will really appreciate the User interface of the app.
And the best part about the app is that you get paid instantly after you win any game. You don't need to wait to reach any threshold amount to withdraw money. You can cash out any time you want, even if you make a small amount. You can turn your coins into cash whenever you want.
The app directly converts the coins earned to real money without involving any complicated conversions of virtual money like other apps. After withdrawing the money, the app sends the money to your paytm wallet or bank account within 24 hours.
Apart from playing quiz games, you can also make money by taking fun surveys on the app. They will pay you even if you didn't qualify for the survey.
---
8. Swagbucks Live: Cash Trivia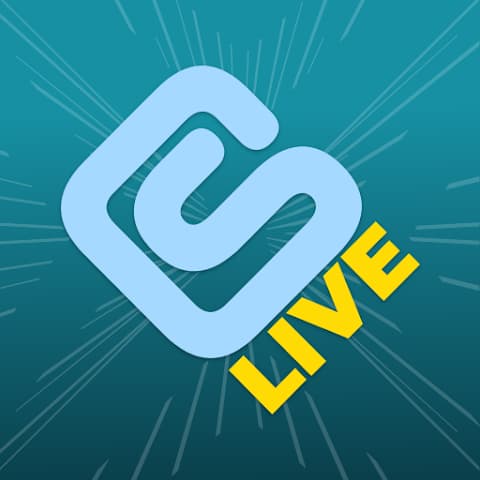 Swagbucks is a new fantasy app and one can easily recognize the use of the app by the name itself. In this app too, you can play trivia games and win paytm money. All you need to do is simply answer 10 daily questions correctly and earn cash prizes or any type of gift card like an Amazon gift card
When you open the app, you will find two ways to play Swagbucks Live. You can either join the live quiz game show that airs every week, or you can play a round of the daily quiz game at any time of your convenience without playing it live. This is the best app to sharpen your mind, pass your time and win some cash.
The questions are really fun and come in a wide variety from famous personalities to world geography. This is a great way to keep things interesting. Swagbucks claims that it has paid out over $780 million in cash and gift card rewards to users since 2008. And its users are redeeming over 7,000 gift cards every day. So you can trust the app to play quizzes and earn
---
Conclusion
So let's end the post. I hope you have found some really interesting apps to get paid for by playing quiz games. Our team is constantly on the lookout for those apps that are specifically designed to fulfil their intended purpose and work efficiently.
We will add new apps to our list if we find them worthy to be mentioned on our website. So keep playing and participate in online trivia games and earn cash prizes. These apps are really a great way to pass the time, exercise your brain and earn some extra money.
Frequently Asked Questions (FAQs)
Which is the best app to play quiz and earn money?
There are a lot of apps that pay for winning quiz games. The best app may change from time to time, but as of 2022 the best app that really works are listed in the above blog post. These include Amazon Quiz, Paytm Quiz, Qureka, Brainbazi, etc
Do these works really pay?
There are many scam apps on the internet that doesn't pay money and scam the users. However, all the apps that we have listed on our website are tested and tried. And we list the apps once the app is verified by our team. So stay tuned to our blog to get genuine apps