Last Updated on July 28, 2023 by Sagar Kumar Sahu
I know, once in your lifetime, you must have faced a situation where you needed to get an OTP but didn't have your SIM card inserted in your phone.
Maybe you lost your phone, or perhaps you were travelling and don't have access to your usual mobile network. It's a frustrating situation, isn't it? But don't worry, I have found a way to get OTP without SIM card.
In this guide, we are going to explore many ways you can get OTP without a SIM card. These methods are simple, secure, and are practically tried by our team.
So, let's get started and find out the ways that will help you to get OTP without SIM card.
Use of the OTP Apps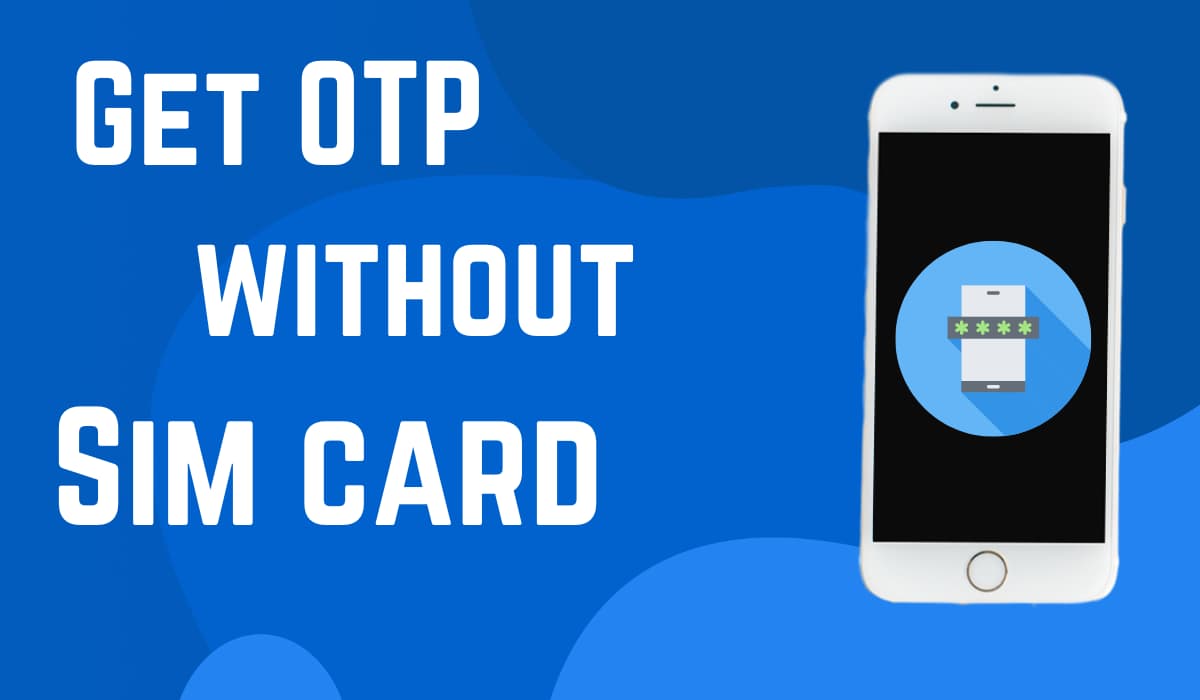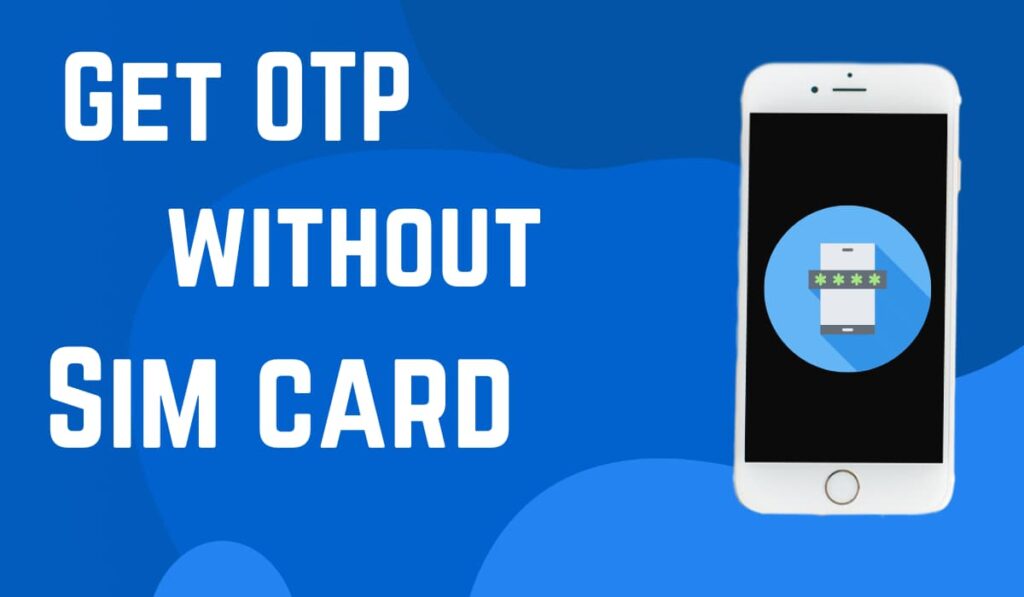 One of the easiest ways to receive an OTP without a SIM card is by using any OTP app available on the internet. Some popular apps like Google Authenticator, Authy, and many more such apps, are designed to generate One-Time Passwords that you can use for various online services.
To use these apps, you first need to download them from the Play Store or App Store.
Once installed, you will need to link the app to your online accounts.
This is usually done by scanning a QR code provided by the online service.
Once linked, the app will start generating OTPs for your account.
The good thing about these apps is that they don't require a SIM card or even a network connection to work.
They generate OTPs based on an algorithm, which means they can do it anytime, anywhere.
Disclaimer: But remember one thing, it's important to note that while these apps solve the problem to some extent, still they are not fully safe.
If someone gets access to your phone, they can also access your OTPs. Therefore, it's important to keep your phone secure at all times.
---
Use of Online Services to get OTP without Sim card
Another way to receive an OTP without a SIM card is by using online services like "receive-sms-online.info" and "freesmsverification.com".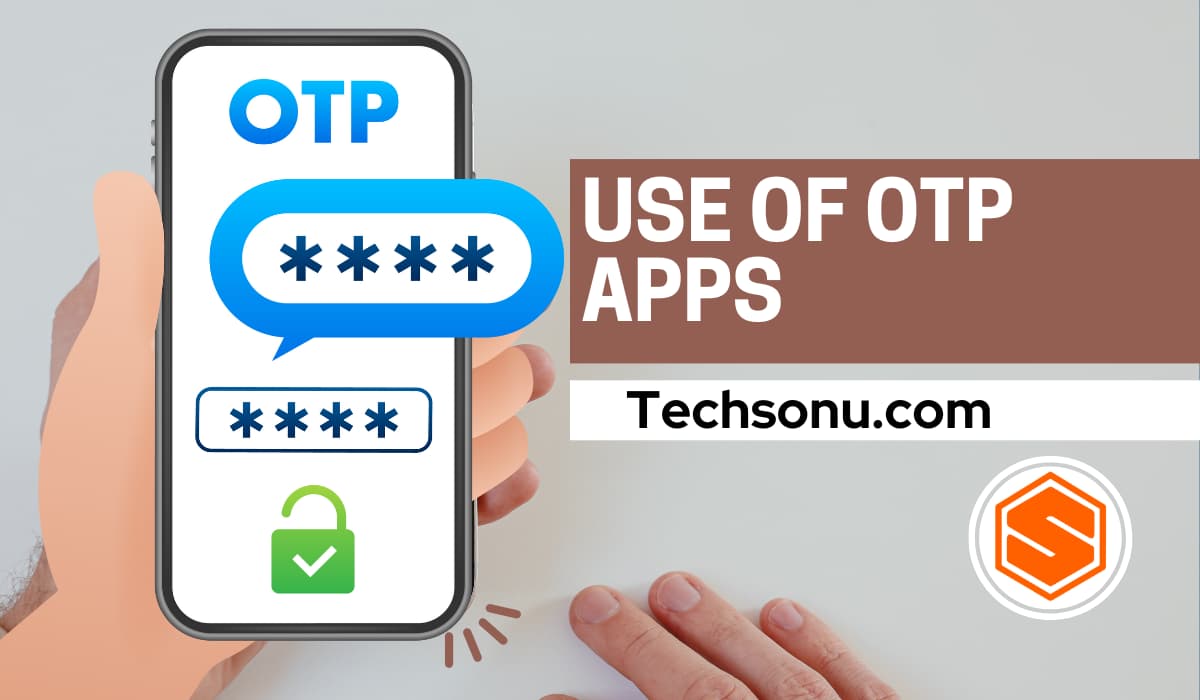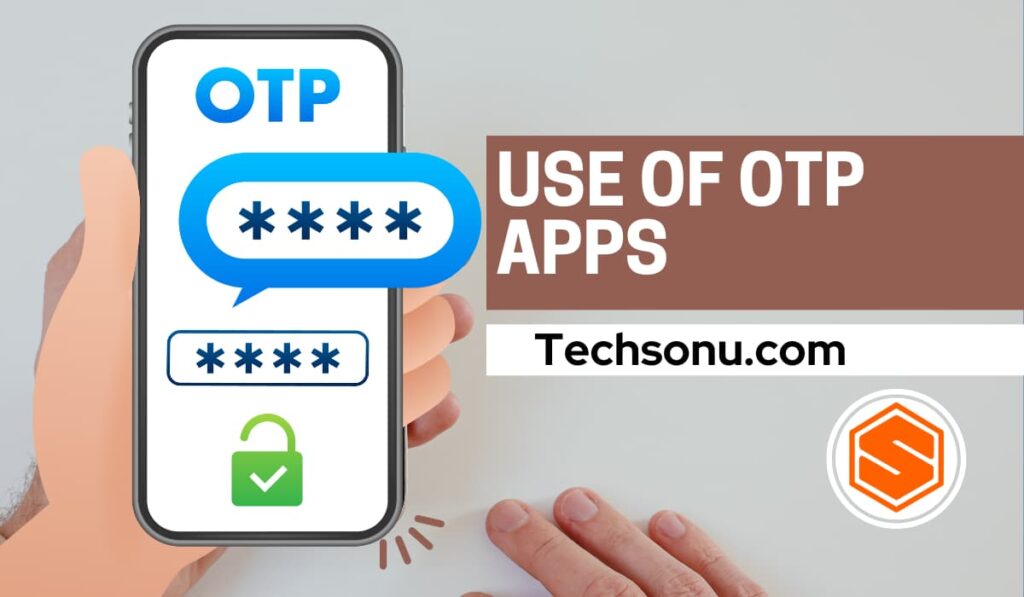 These services give you a temporary phone number that you can use to receive OTPs.
To use these services, you simply need to visit their websites.
Now select a phone number from the list it shows.
You can then use this number to receive the OTP.
The OTP will be sent to this number and displayed on their website.
There are many other services like Google Voice, Burner, and TextNow. These services also work by providing you with a temporary phone number that can receive SMS messages.
Disclaimer: Since the phone numbers are shared online on these websites, anyone who is using the website at the same time can see your OTP. Therefore, you should only use these services for non-sensitive transactions and never for anything that requires high security, like banking or personal information.
---
Use a VoIP Service to get OTP without SIM Card
VoIP services like Skype, or others can also help you to receive OTPs without using a mobile number. VoIP means Voice over Internet Protocol. It's a way to make phone calls using the Internet instead of a regular phone line.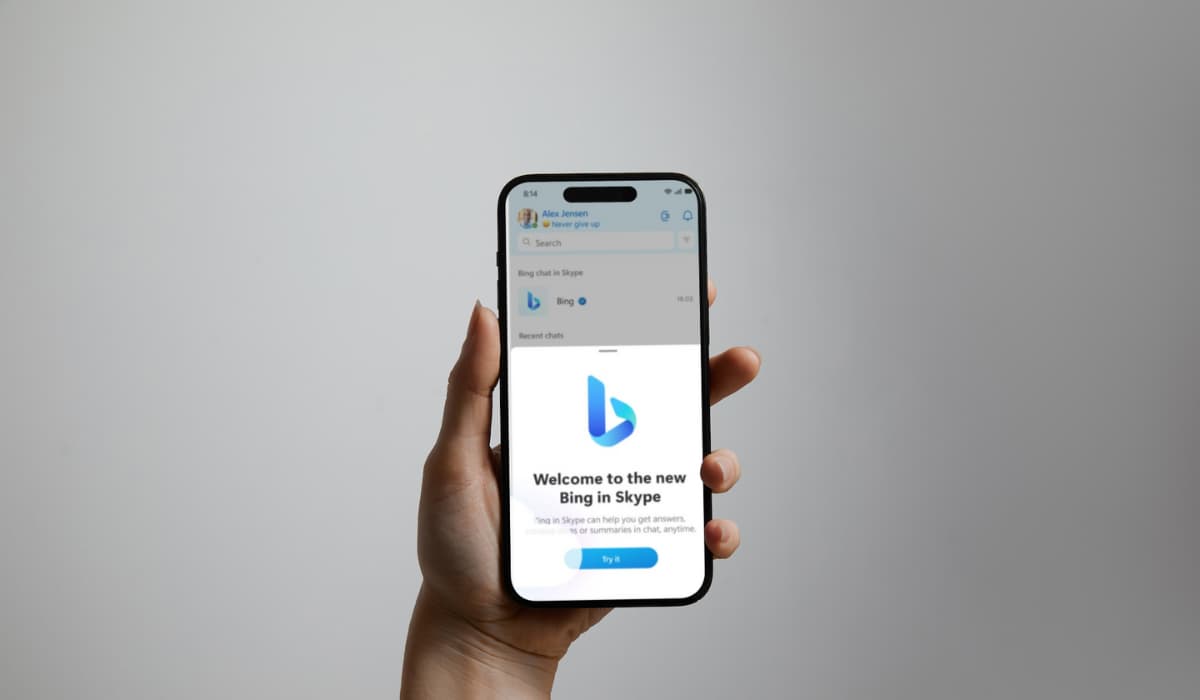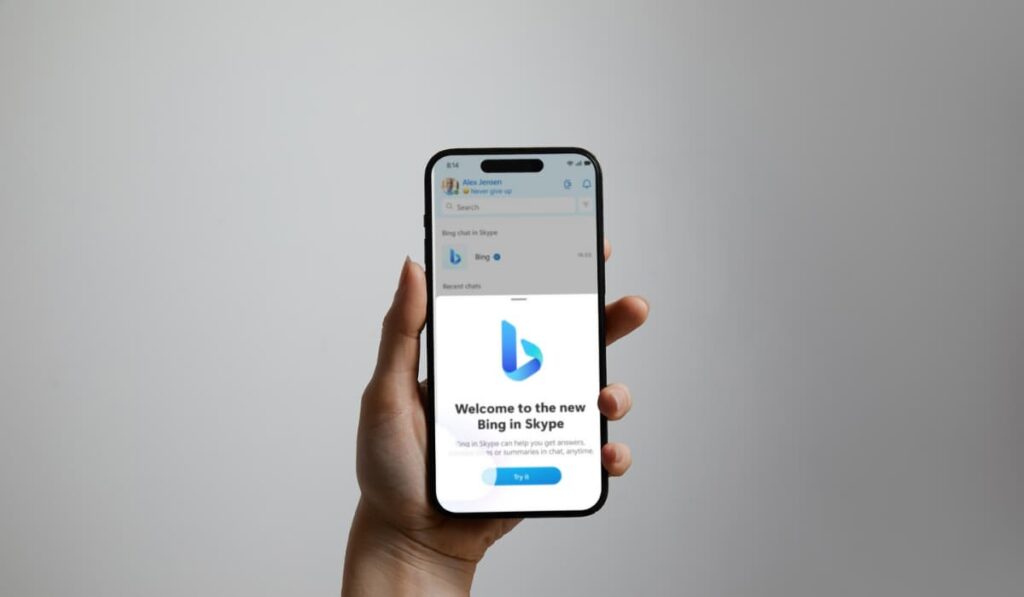 It is because these services work over the Internet, which means you don't need a SIM card to use them.
To use a VoIP service, you first need to sign up and get a phone number from the service.
Once you have a number, you can use it to receive OTPs.
The OTPs will be sent to your VoIP number and you can view them in the service's app or website.
However, like the other methods, they also have their risks.
Note: If someone gains access to your VoIP account, they can see your OTPs. Therefore, it's important to secure your VoIP account with a strong password and two-factor authentication if possible.
---
Use a Friend's Phone Number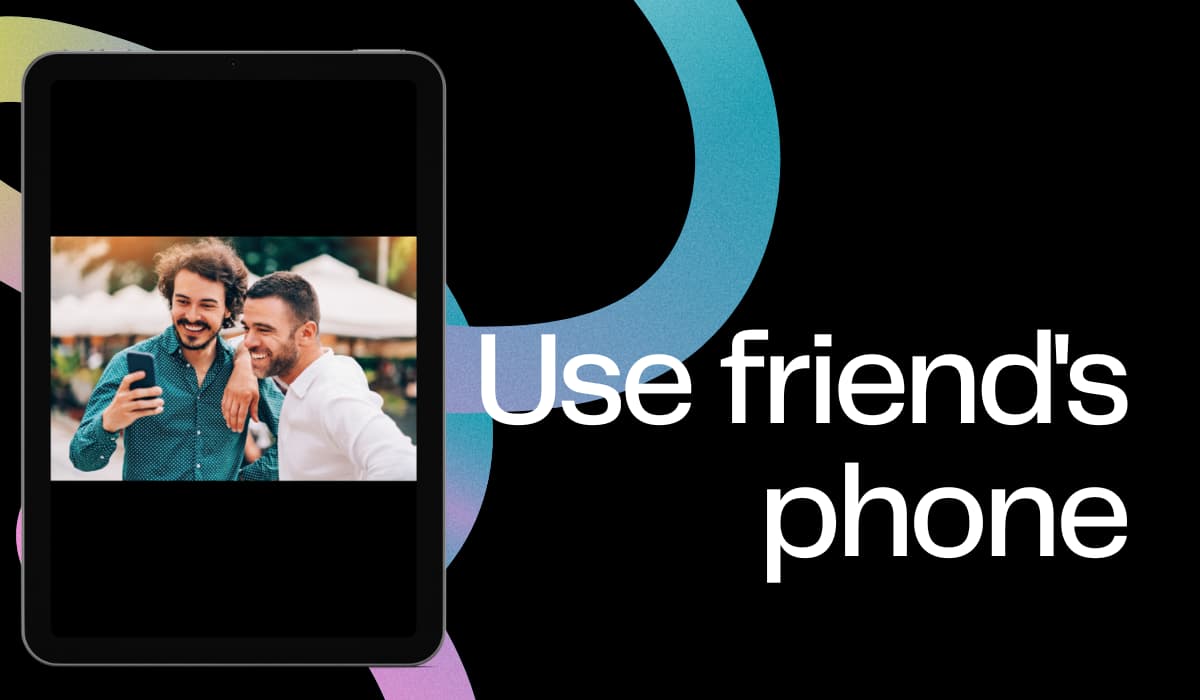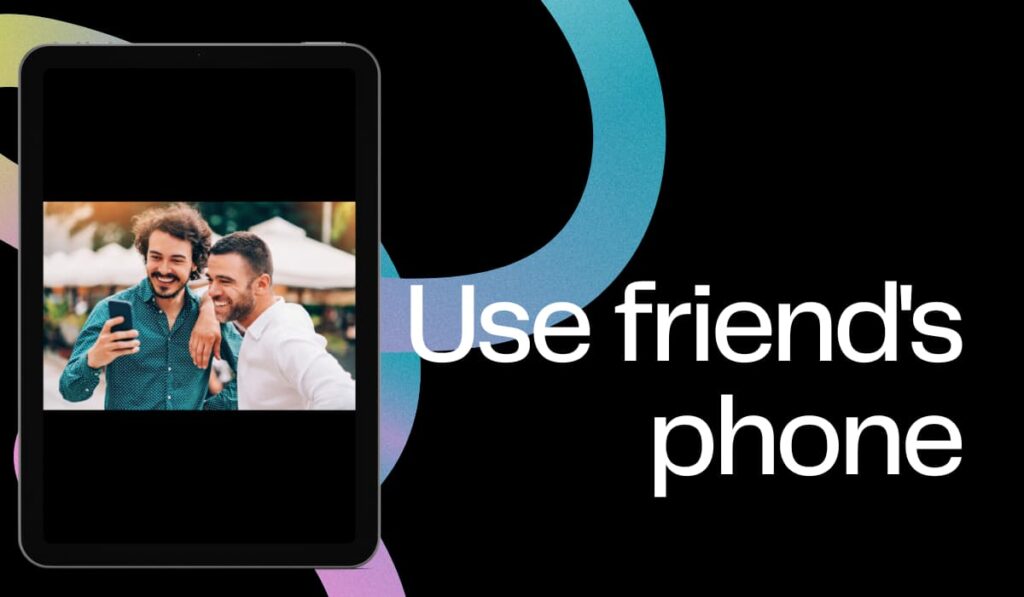 If you need to get an OTP but don't have a SIM card, you can think about using your friend's phone number.
Of course, you should take the phone of someone you trust as they will be able to see your OTP.
To use this method, you simply enter your friend's phone number into the online service that requires the OTP.
The OTP will be sent to your friend's phone, and they can then share the OTP with you.
And remember, this method should only be used as a last one and only with someone you fully trust.
---
Use of Alternate Mobile Numbers to receive OTP
Many services allow you to receive OTPs via a phone call on a landline number or an alternate mobile number that you have registered with them.
This is a straightforward solution if you have access to another phone number.
You simply need to provide the alternate number when prompted for a phone number for OTP.
The OTP will then be delivered to that number, either through a text message or a voice call.
This method is particularly useful if you have lost your SIM card but have access to a landline or another mobile phone. So you can use this method to get OTP without sim card
---
Use of Email to receive OTP without a Sim Card
Today you need email on almost every online platform, and I am sure you must have an email account. And you can use your email address to receive OTP.
There are many services that also offer the option of receiving OTPs via email.
This is a convenient option if you have regular access to your email account.
The OTP is sent directly to your email address, where you can view and use it.
This method eliminates the need for a SIM card altogether.
However, you should ensure that your email account is secure, as anyone with access to your email can view the OTP.
Important: You can get the sim card details of any mobile number by following these methods given on our dedicated blog post.
---
Use a Backup Code
There are many services that provide backup codes so that you can use them in case you don't receive an OTP to your number. These backup codes are long strings of numbers or letters that serve as a one-time-use password.
These codes are usually given to you when you set up two-factor authentication.
And you should keep these lists of codes in a safe place.
If you lose your SIM card and can't receive an OTP, then you can use a backup code for one time only.
However, each code can only be used once, and you should generate new backup codes once you use all of your existing ones.
---
Get a New SIM Card and receive OTP
You can go to your mobile service provider and get a new SIM card with the same number.
Once you have activated the new SIM card, you will be able to receive SMS messages, including OTPs.
This method requires you to visit a physical store or service centre
And definitely, you need to pay the cost associated with getting a new SIM card.
But I think it's a great way to regain access to your phone number and receive OTPs without a Sim Card.
---
Contact Customer Service
If you are unable to use any of the above options, you are then left with the last option only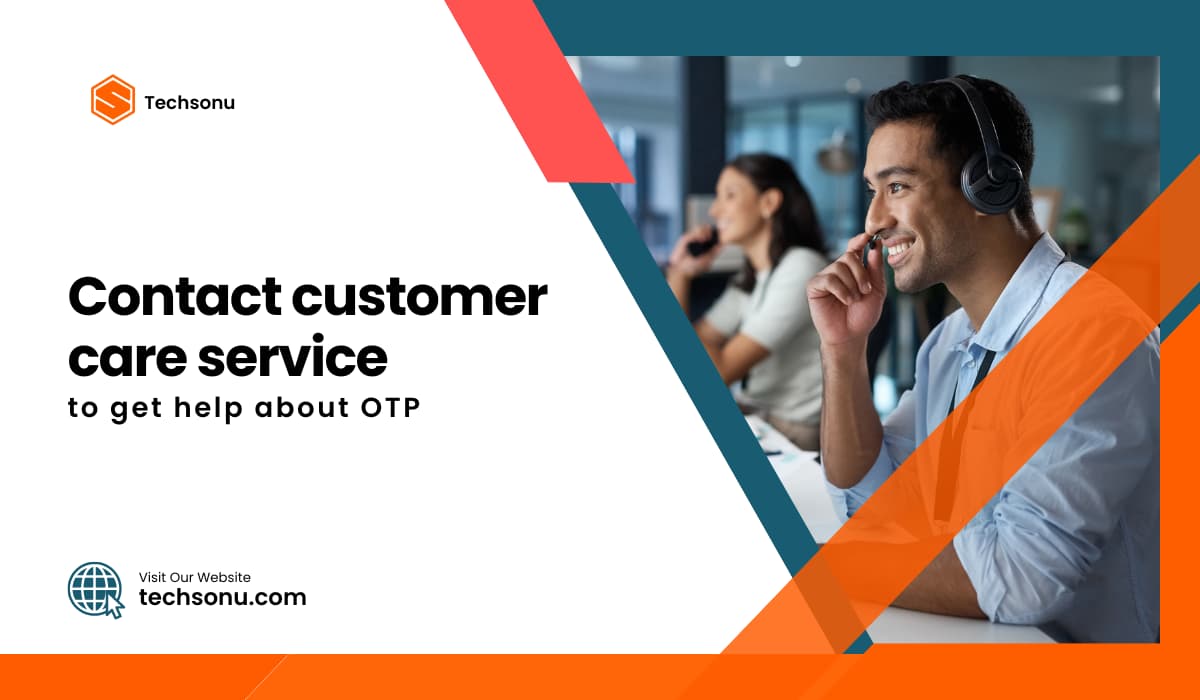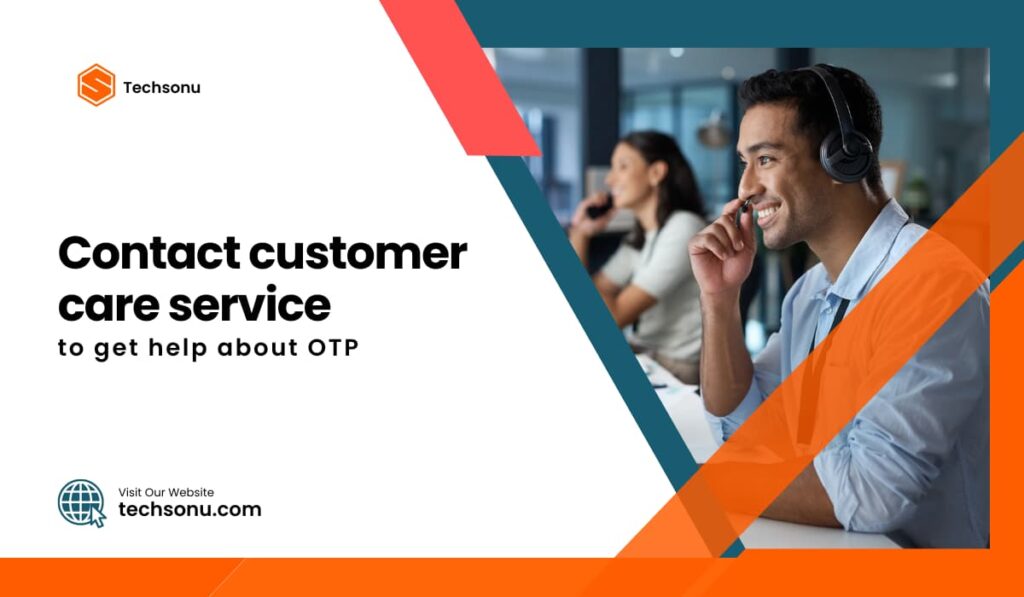 And in this, you need to contact the customer care of the service that you are trying to access.
They will verify your identity using other means and help you access your account.
They can ask you some security questions to answer, provide identification, or other methods to verify your identity.
Though this method can be time-consuming, it's a last and legal option if you cannot receive an OTP by any other means.
Conclusion
So, we have included all possible methods which will help you to get OTP without a sim card. You can use a friend's phone number, an app, or even your email. Remember, each method has its advantages, so choose the one that works best for you. And don't worry if one method doesn't work, you can always try another. If you know any other methods on this topic, you can comment below so that your methods can be spread to a wider audience through this blog.
Some FAQs (Frequently Asked Questions)
How to generate OTP with ATM?
There are some banks (especially private ones) that allow you to generate an OTP at an ATM. You will need to insert your card and follow the prompts on the screen. But remember, this feature is not supported by all the banks.
How do you manually get OTP?
I think you don't need to do anything to get an OTP manually. When you try to log in or make a transaction, the service will automatically send you an OTP. But if you are using an app like Google Authenticator, you can open the app to see your OTP. The app generates a new OTP every few seconds, so you can always get a new code when you need one.
What we can do if OTP is not coming?
If you are not getting your OTP, there are a few things you can try.
➡️First, check if your phone number is correct.
➡️Next, make sure you have a good signal.
➡️If you're using an app, make sure it's updated.
➡️If none of these things works, you might need to contact the service for help.
How can I get an OTP code without a phone number?
We have covered everything about how to get OTP without a phone number. You can explore the different methods we have provided and you can try them one by one to see which one works for you.
Can I receive OTP via email?
Yes, you can receive an OTP through email. Many services offer this as an option to receive OTP via SMS. You can choose to receive your OTPs via email when you sign up for a service or add security to your account.
Can I get OTP online?
Yes, you can get an OTP online. As we said above, there are websites that provide temporary phone numbers that you can use to receive OTPs. These websites work by giving you a number that you can enter when a service asks for a phone number. The OTP is then sent to that number and displayed on the website.
Which app generates OTP?
There are many apps that can generate OTP. Some of the most popular are Google Authenticator, Authy, and Microsoft Authenticator. These apps work by linking to your online accounts and generating unique, time-sensitive codes for you to use. This means that even if you do not have a phone number or SIM card, you can still receive the OTP. All you need is a device where you can install the app.
How do I get OTP offline?
If you are using an app like Google Authenticator, you can get the OTP even when you are offline. The app generates OTP directly on your device, so you don't need an internet connection or phone signal.