Last Updated on May 19, 2023 by Sagar Kumar Sahu
Let's discuss some important points regarding the BGMI ban, the Reasons for the ban, BGMI unban date and how much time it will take to return, and many more such questions.
| BGMI Relaunch News | BGMI unban Date |
| --- | --- |
| BGMI to make a comeback soon | June -July 2023 |
| Version | Version 3.0 |
While information security and data security have been a matter of controversy over the past few years, more and more apps are being removed from Google and Apple's Playstore.
Anything that violates the provisions of the government's new IT law can be banned. A lot of popular apps including TikTok, free fire, and PUBG were banned earlier in 2020 by the Indian government citing security concerns.
Chinese-origin apps are often known to sway databases of Indian users to China, which has clearly been a hostile neighbour for us. That's why any app that keeps any connections with China is subsequently banned by the Indian government.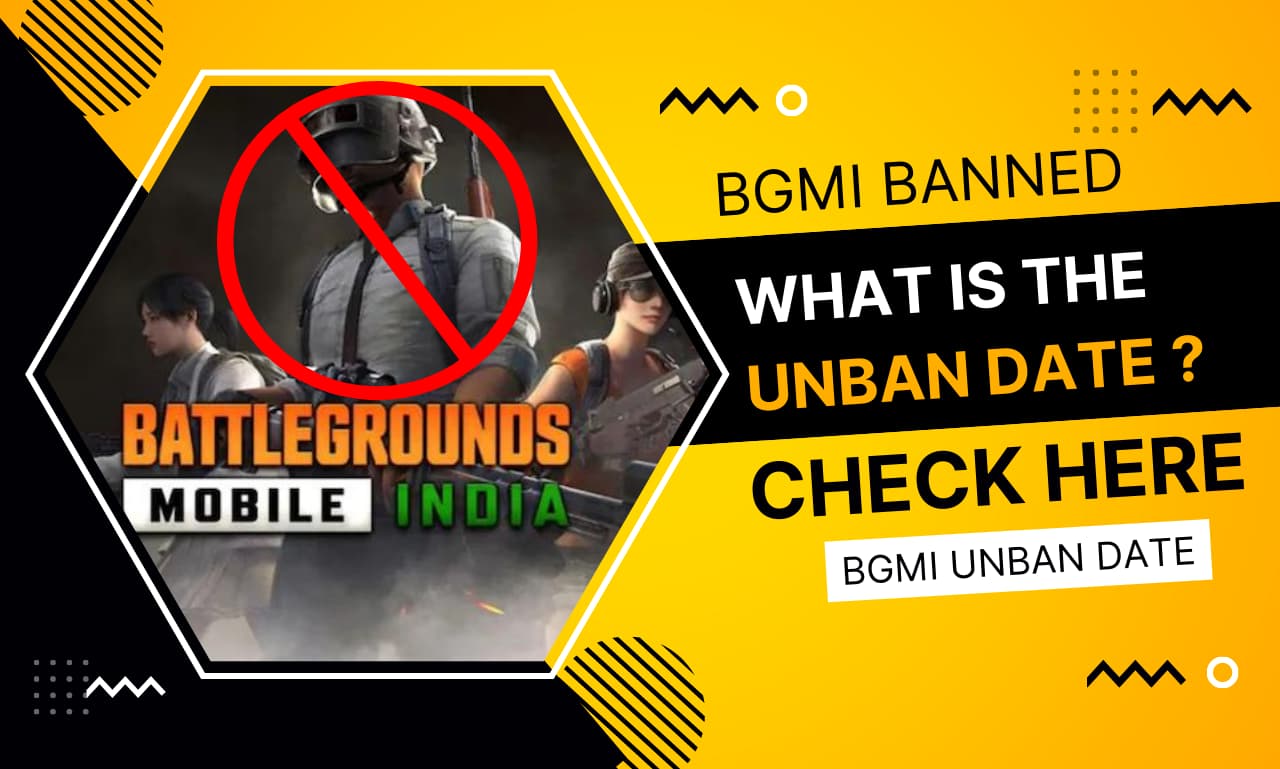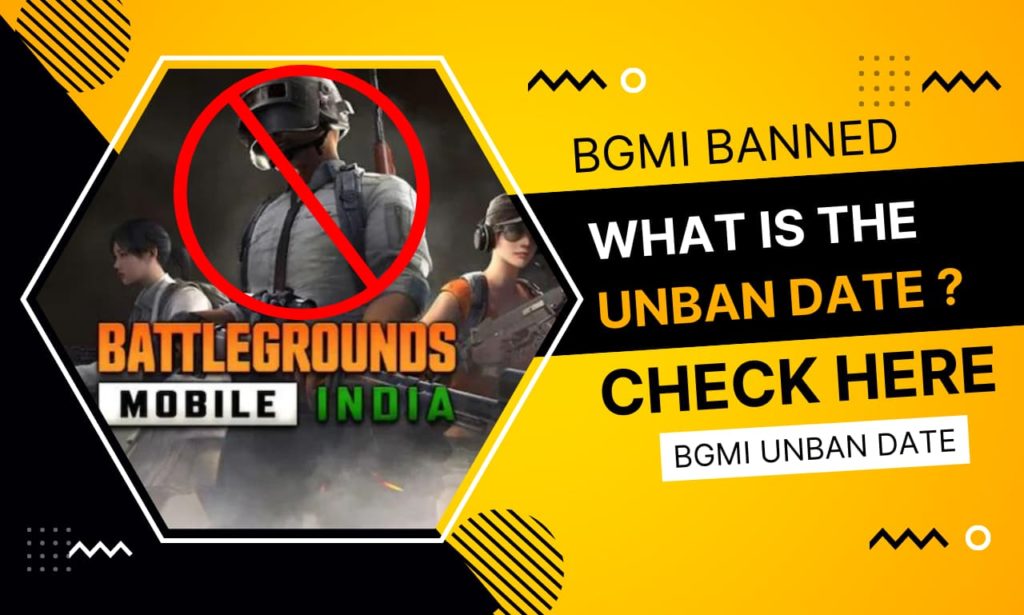 BGMI is one of the apps which was relaunched and rebranded after the Indian government banned the most-played game Player Unknown BattleGround (PUBG).
Seeing the market demand for PUBG in India, the game developers decided to rebrand it by giving it a different name. And that's how BGMI was launched by considering the new IT regulations set by the government.
A total of 280 apps have been banned by the government of India to date, suspecting that these apps don't maintain the privacy of Indian users and share the database with Chinese entities.
PUBG was relaunched under the name of BGMI
A couple of days back the government of India banned BGMI, which is a simulation model game, widely and extensively popular in India.
Reportedly, the Krafton game didn't comply with the provision of article 69A of the IT law of India, thus blocking public access to the content in the interest of national security.
Last year PUBG was also known to be banned for the same reason.
What is the BGMI unban date? Will it make a comeback soon?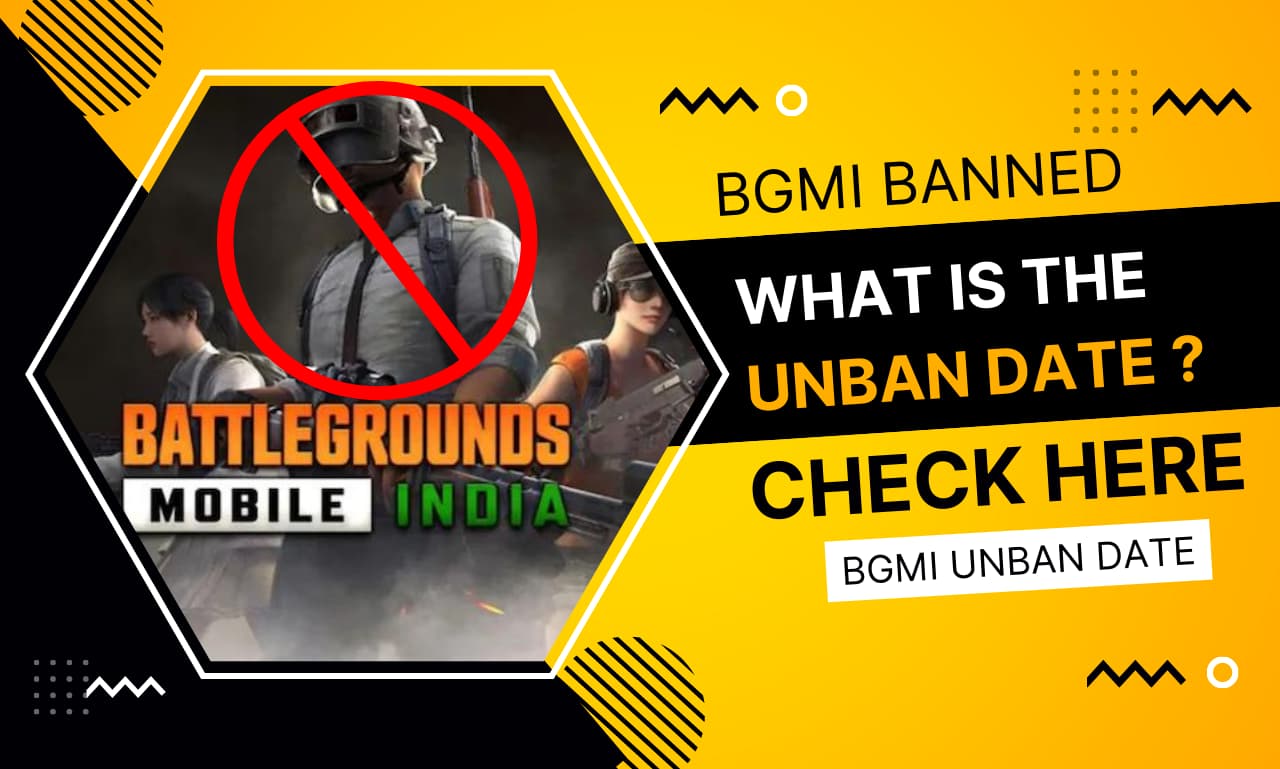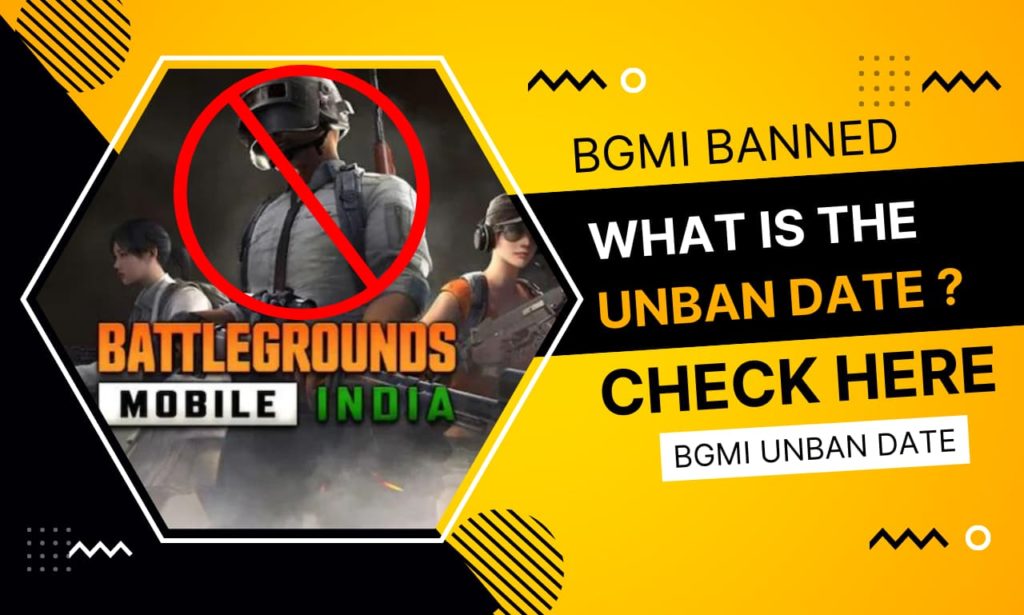 We need to understand that India is a huge potential market for a game like BGMI and no company would want to lose access to a market this big as ours.
When PUBG was banned last year, nobody knew that something like BGMI would come up. This time would be no different too, BGMI would rebrand itself with a new name, and new server and comply with the IT rules to re-establish itself.
And the wait is over, BGMI is all set to come back. Its a great news for all BGMI lovers. So tie your belt friends, let's get ready for a new chicken dinner this time. 😉
Now here comes the good news about the BGMI unban date
There is no official statement from the Ministry of Home Affairs (MHA) and the Ministry of Electronics & Information Technology regarding the ban on BGMI. But as per reports, BGMI may come back anytime between Mid November and December. It will definitely try to adhere to the regulations laid by the Indian government
Should you play BGMI after the ban?
Well, if you ask me, then No. For security and privacy reasons, you should not play BGMI. It doesn't matter if the game takes your data, breaching privacy and security because the government has banned it. So to respect the government, you should not do that
There are some ways to play the game though. Such as you can download the APK and OBB file from Google and Install it. I do not recommend it as you may face some malicious events, Another way is to share the APK and OBB files of the game from your friend's device to your device
How safe are the games that leak our data to other countries?
Now before coming to the point of what will be the BGMI unban date the question arises, let's discuss how safe is these Chinese games for our country.
When these games are getting such a humongous number of consumers from our country, why can they not comply with the laws of our country?
What the government had said during the last PUBG ban in 2020
According to the government, these apps were involved in activities that threaten the sovereignty and integrity of the country and also pose a serious threat to the security of India.
The government had further said that these apps can carry out spying and surveillance activities through camera/mic, access fine location (GPS), and perform malicious network activity like already blocked apps.
Threat:
China in the form of these apps is possessing a constant cyber security threat to India. With the world revolving around data, the importance of data security needs to be understood by the streamers and gamers in our country.
These games have a lot of entities and in-game items to be purchased too. Out of craze, young people are buying stuff like a parachute, battle pass, and whatnot from these games.
Do we ever wonder where this money goes?
They flow directly to Chinese entities and they use our money to plot various types of cyber attacks and threaten us with malware.
Our young generation needs to be aware of the consequences and the trap of these Chinese firms.
We keep hearing about the psychological impact of games which are as addictive as pubg or bgmi.
Recent news was heard where a young boy killed his mom with his father's revolver just because his mother warned him to not play the game frequently.
Some surveys say that addictive games create a violent impact on the brain of the youth.
Meanwhile, a major study by the University of Oxford said that the short-term mental-health impact of playing video games "is probably too small" to be noticeable.
So it is upto us how we take it.
If I had to end it in a good way, I would say that excess is bad in everything. Sports are good for mental development and leisure but they should be controlled so as not to become an addiction. The security of our country is paramount.
Reason for BGMI ban
As per the report, Krafton was sending the user database to the Chinese state-owned telecom operator which owns the server to which data from BGMI gamers was transferred. Reports also suggest that BGMI even made links with Tencent servers (the banned pubg game producer.
Some useful posts for you if you are a gamer and an active internet use
What does Krafton have to say about BGMI's unban date?
Krafton has acknowledged transferring user data to certain companies outside India.
Krafton also claims that it obtained user consent to transfer user data from a PUBG Global account to BGMI.
Krafton denied any server connections with the Chinese telecommunications operator and called it illogical.
It also denied any breach of privacy practices of users but also did not disclose the name of the Chinese operator, which puts them under suspicion.
After the investigation issued a notice against Krafton, it stopped sharing information with Chinese mobile operators. This is a one-of-a-kind damage control initiative by the company to protect its reputation in India, where they have a huge potential customer base.
Conclusion about the BGMI unban date
The dilemma of the gamers are fairly understandable but what needs to be understood is the security threat that games like these possess to our nation in form of the data leak to other countries.
Hopefully, the game will come back and rebrand itself to comply with all the safety norms and laws set by the government for the country. We will soon inform you about the exact BGMI ban removal date. But you can expect the relaunch of BGMI anytime between the months of June to July. So stay in touch with us.
Here the law of the land is paramount and anyone who wants to do business in a fair and ethical manner is welcome. Those who are unwilling to comply with the laws will be shown exactly the way the BGMI was shown.
Frequently Asked Questions(FAQs)
When BGMI will come back?
Answer:
We don't know when BGMI will be back, but we're hoping it will be soon. BGMI was developed dedicatedly for Indians only, so the company at BGMI (Krafton) will be doing its best to make a comeback.
Why BGMI was removed from the Playstore/Appstore?
There's no definitive answer, but it's likely because of its privacy policy. It is suspected that the app would collect personal data and share it with China. So it could be the reason for its removal
What is BGMI unban date?
The BGMI unban date is not specified or released yet. But you can expect its return after 2-3 months
Can you use VPN to play BGMI?
No, there is no use in using a VPN in the case of BGMI. Because BGMI was developed only for Indians, it won't work at all if you use a VPN to change servers.