Last Updated on June 25, 2023 by Sagar Kumar Sahu
I know that you have landed on our website to know which are the best watch brands currently trending. Correct? So before jumping into the main topic let us know why the brand watch is as important as style and look.
Having an elegant-looking watch on your wrist never goes out of fashion. When we talk of accessories, a watch is one of the best-looking accessories that define the personality of a person. A good suiting watch can make a person feel confident, bold, and attractive too.
The way a person carries himself and his accessories reflects a lot about his personality. Wearing a watch makes you look more sophisticated, responsible, and organized.
Back then in the 1990s, watches were used to keep a check on time, but that ship has sailed. These days, a watch on the wrist is a style statement that enhances personality. Not just the style, good watch brands also portray the status of a person somehow.
If you are looking for a good Tv brand for your home, look no further than our post on the best TV brands that will look great for your home
The tabular form of Best watch brands and our personal star ratings
| Serial Number | Name | Our Star Rating |
| --- | --- | --- |
| 1 | Titan Watches⌚ | 4.3⭐ |
| 2 | Timex watches⌚ | 3.9⭐ |
| 3 | Casio⌚ | 4.1⭐ |
| 4 | Fastrack⌚ | 4.0⭐ |
| 5 | Fossil⌚ | 4.8⭐ |
| 6 | Tommy Hilfiger⌚ | 4.2⭐ |
| 7 | Amazfit⌚ | 3.8⭐ |
| 8 | boAt⌚ | 4.5⭐ |
Titan Watches – Most preferable watch brand

Titan Watches is one of India's leading watch brands that holds a 60% market share in India. Titan is the brand that brought about a paradigm shift in the Indian watch market, with quartz technology and styling that is at par with international brands.
Titan is committed to offering its consumers the best experiences when it comes to holding elegance on the wrist in the form of watches
With its constant introduction of exciting new collections, the brand is able to connect with Indian consumers. The Titan brand comprises several collections and sub-brands and each of them is a leader in its own segment.
Best known among them are:
Titan Edge – the world's slimmest watch
Titan Raga – Made for the bold and beautiful woman of today
Nebula – crafted with solid 18k gold and precious stones. Price range: Rs. 25k-6.25 lakhs
Fastrack, Sonata, Zoop, Titan Octane, Xylys, Helios, and Titan SF are all the sub-brands of Titan and each of them is ergonomically designed to target a particular market segment.
Timex watches – One of the best watch brands


Timex Group designs and manufactures timepieces globally. Timex was founded in 1854, has expanded to become Timex Group, a privately-held company, and now has become a global watch brand in the market.
Timex Group India has one of the most powerful presence in the Indian watch market and is also one of the top 10 watch brands in India.
Timex watches are available in a variety of styles, from classic to sporty, and they offer a wide range of features.
Whether you need a simple timepiece for everyday wear or a sophisticated watch for special occasions, Timex has a watch to suit your needs.
The brand's global presence provides a true advantage to survive in the highly competitive marketplace of India. One of the largest watchmakers in the world, Timex Group also possesses several sub-brands targeting different segments.
Some of the notable ones are:
Timex Business Unit (Timex, Timex Ironman, Nautica, Marc Ecko, and Helix);
Timex Group Luxury Watches (Salvatore Ferragamo)
Sequel (Guess, Gc)
Vertime (Versace)
And with their wide price range, there's a Timex watch to fit any budget. So if you're looking for quality watch brands that will last, check out the selection of Timex watch brands. You're sure to find the perfect timepiece for you.
Casio


Casio is another Japanese watch brand that earned a place in the list of best watches. They are a very popular brand among the younger generation which is enticed by digital watches.
The Casio-manufactured watches have made it one of the top watches brands in the world.
Apart from watches, Casio manufactures a number of products such as musical instruments, calculators, and various electronic products, but the Casio watch segment has been able to attract the most attention compared to other products.
These watches stand for innovation and style. Due to its trendy looks and affordability, whether with a sense of class or premiumness, the brand has made its place clear in the watch market in India.
The brand recently introduced new concepts of connecting your Smartphone to the watches. Casio became the first company that launched the GPS Atomic Solar watch. The price of the smartwatches Ranges from Rs. 5K to 25K
Today, Casio watches are acclaimed for their durability, accuracy, and affordable price point. Whether you're looking for a rugged sports watch or a stylish dress watch, there's sure to be a Casio model that meets your needs. Some of the watch series Casio are: G-Shock, Protrek, Wave Captor, Sheen, Edifies, and Youth Series
Fastrack – Preferable watch brand among youths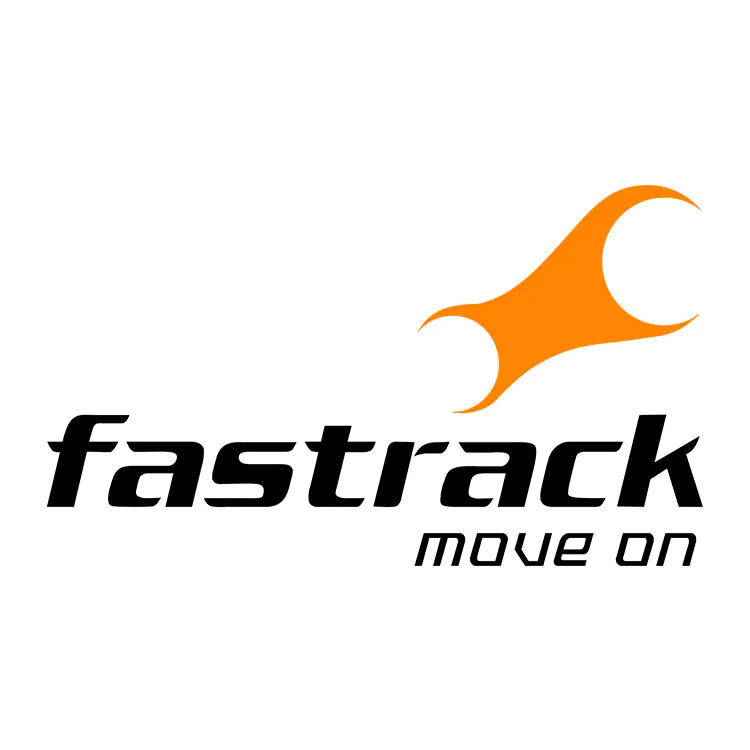 Fastrack, a sub-brand of Titan that was launched in 2008, has become one of the fastest-growing best watch brands in India since its launch and it has left its print on the younger generation.
This is the brand that triggered a spark among youth when it was launched. The watch brand is still the first choice for many teenagers and youth because of its affordable pricing and funky looks.
Most of their watches are designed with a sporty look and are equipped with features like water-resistant, shockproof, and rugged construction.
Fastrack also offers a wide variety of strap options, including leather, metal, and plastic. The brand also offers a variety of straps and faces, so you can customize your watch to suit your personal style.
In addition, the company offers several different watch face designs to choose from. Whether you're looking for a simple timepiece or a sophisticated chronograph, Fastrack has a watch to suit your needs.
Being an inexpensive brand, Fastrack definitely keeps a special place in the heart of every young Indian. You can easily get Fastrack watches which cost as low as Rs. 1k to 5k
Fossil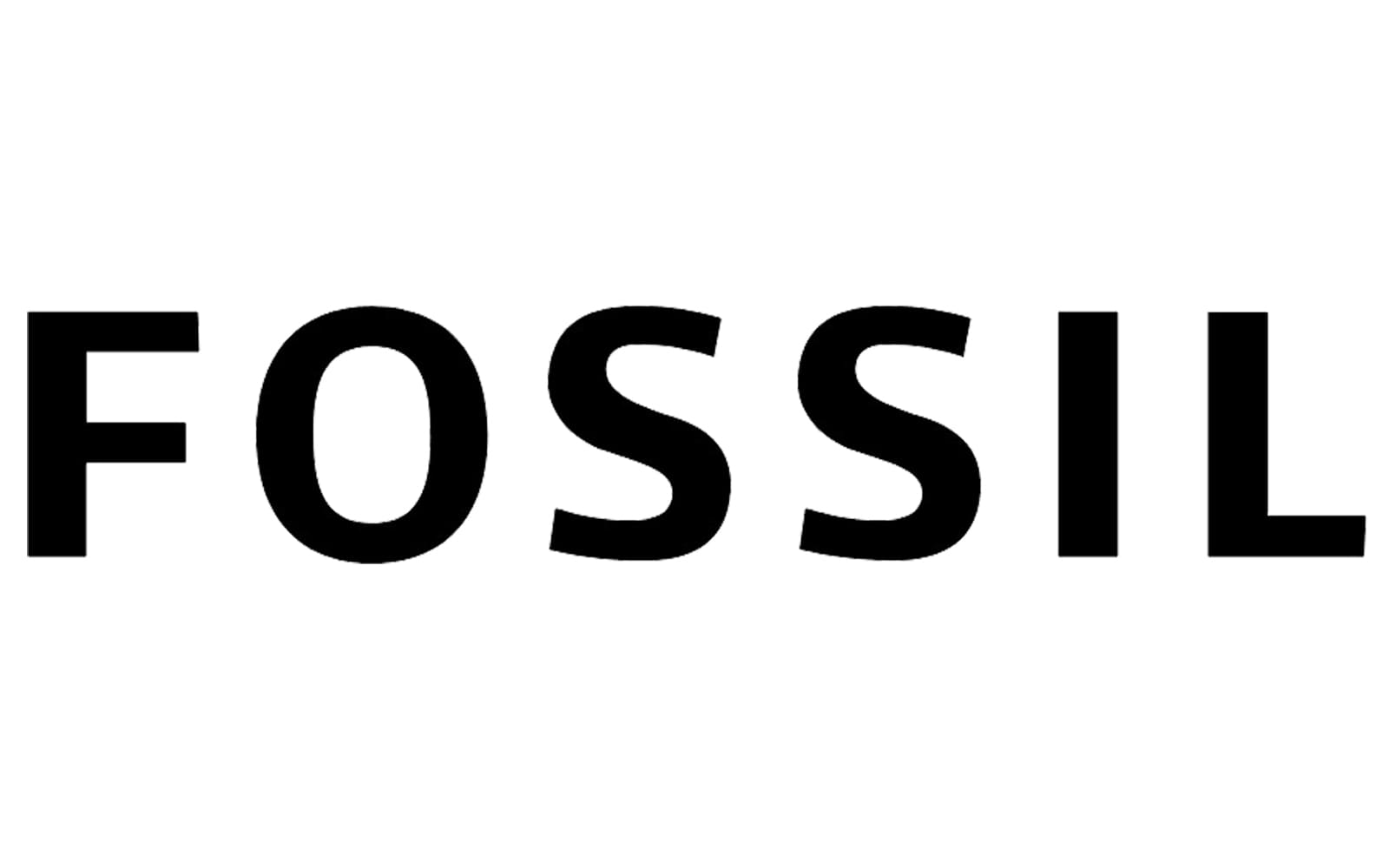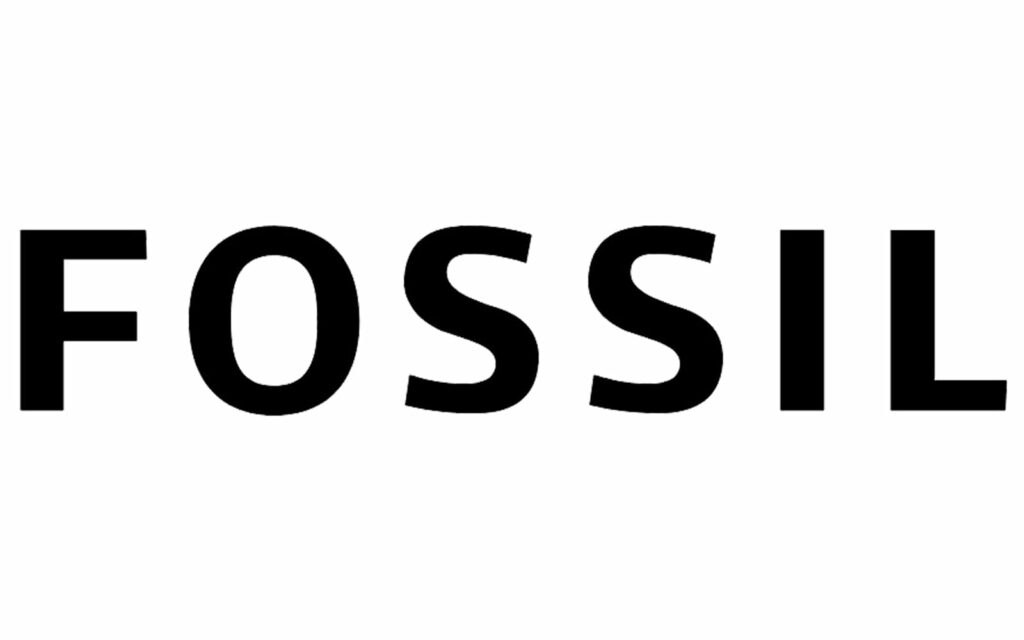 Fossil is an American wristwatch company that sells in abundance and has become a favourite of watch enthusiasts in India.
It is able to catch the attention because of its classy, elegant design. It is known for its classic timepieces. The sleek design, the collection, and the features that it offers are worth the money.
The company has a wide range of products, from casual to dressy, and its watches are known for their quality and style. Fossil also offers a variety of customization options, so you can find a watch that perfectly suits your taste.
In addition to its Fossil line, the company also owns several other best watch brands, including Relic, Michele Watch, Skagen Denmark, Misfit, WSI, and Zodiac Watches
Fossils recently also launched smartwatches in India. Loaded with uniqueness and features, it is able to track your mobile's everyday events.
The price range of watches of Fossil brands ranges from 5k to 30k. And because Fossil watches are built to last, you can be confident that your purchase will be an investment that will hold its value for years to come
Tommy Hilfiger

Originating from the US, Tommy Hilfiger from watches, belts, wallets, and sunglasses has entered the watch market.
The uniqueness of its logo makes it stand out. Diverse designs, colours, and dials are some of the notable features that have been eye catchy to Indian consumers.
The cases are made of stainless steel and the dial is made of mineral glass is the signature style of these watches.
This watch brand is renowned for its classic American style, and its watches are no exception. Tommy Hilfiger watches are simple, yet stylish, and they are the perfect accessory for any outfit.
Whether you're looking for a dressy watch to wear to a special event or a casual watch for everyday wear, Tommy Hilfiger has a watch to suit your needs.
And with a wide range of prices, there's sure to be a Tommy Hilfiger watch that fits your budget. The price range of these watches varies from Rs 5k to 30k.
Amazfit

Amazfit is a relative newcomer watch brand to the world of smartwatches, but the company has quickly made a name for itself with its line of stylish and capable watches. The Chinese smart-wearable brand comes up with a wide range of designs and features.
Amazfit exclusively manufactures smart watches with affordable options for midrange to high-end timepieces. The brand is backed by Zepp Health Corporation which manufactures its products.
The smartwatch specifications include an in-built OS, high-quality display, more battery backup, increased storage capacity, and health-centric sensors like SpO2 and Heart rate monitor, etc.
The price ranges from Rs. 5k to 18k. Whether you're looking for a stylish everyday companion or a powerful fitness tracker, Amazfit has a watch that will suit your needs.
boAt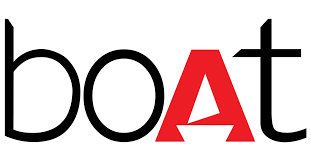 boAt is a new brand in the Indian market. It basically manufactures all music devices including earphones, headphones, earbuds, and speakers.
Now it is slowly making its way into the smartwatch market. This smartwatch is known for its stylish, colourful, feature-loaded, and affordable.
The boAt smartwatches have all the advanced smart features like health and fitness monitoring, SPO2 level tracking, mobile notifications, daily activity tracking, Music and call control, etc
Boat watches are the perfect accessory for any outfit, and they offer a variety of styles to suit any taste. Whether you're looking for a casual everyday watch or a dressier timepiece for special occasions, Boat has a watch to suit your needs.
The main attraction of this watch brand is it is very affordable for Indians. Thus it makes it a great option for those on a budget.
So if you are looking for a budget smartwatch with all the advanced features, then this best smartwatch is a definite must-have option in your list.
Why should you invest in watches?
We all know women have a wide selection of fashion accessories, on the contrary men have only watches as their only choice. 
A man can build a small collection of watches, change straps to suit the occasion, and find the one that perfectly fits his lifestyle and boasts his personality.
If he wears a particular type of watch for a long time enough, people will recognize it as his signature. I remember a male fashion blogger saying he received the most compliments for his watch, not his clothes.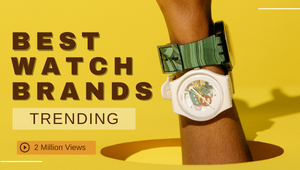 A definite plus of investing in watches is that it does not necessarily incur too much cost. It's just a one-time fee at the beginning to buy it.
Then if it is a mechanical watch you will need to service it every 4-5 years and that's quite a long time.
If you have a quartz watch, do change the battery as soon as it starts to lose power (if not then battery acid can leak and destroy the movement of the watch).
A good quality watch, if cared for and treated well, will last for a lifetime. I've known people who pass their watches to their children or grandchildren.
High-quality and good watch brands usually come with a long manufactory guarantee in case there are any defects.
To make your job easier, we will help you by listing out the 7 best watch brands in India and which one could be the best choice for you.
Types of watches
Before choosing the best watch brand, you should know your requirement and the kind of watch you want to buy.
Whether a quartz movement watch, a mechanical one, a digital watch, or a smartwatch. Here are the details of each category.
The hands of a mechanical watch move smoothly around, while the hands of a quartz watch move in ticks and produce a ticking sound every second. The choice is completely yours as you can find amazing watches with both types of movement.
Analogue watches are the most traditional type of watch and are often considered to be more stylish than their digital and smart counterparts. They typically have a round face with hour and minute markings and use a needle (or pointers) to show the time.
Analogue watches can be powered by either a battery or a winding mechanism, and some models even have additional features such as a stopwatch or timer.
Digital watches are more functional than analogue watches and often include features such as an alarm, calendar, and backlight.
They usually have a rectangular or square face, and the time is displayed using digits instead of pointers. Digital watches are powered by a battery, and some models can also be charged via solar power.
Smartwatches are the most technologically advanced type of watch, and can typically do much more than just tell the time.
They often have features such as fitness tracking, contactless payments, and the ability to connect to your smartphone. Smartwatches are powered by a battery, and some models can also be charged via USB.
So, which type of watch is right for you? It really depends on your personal preferences and needs. If you're looking for a classic and stylish timepiece, an analogue watch is a great option.
If you need a watch with lots of features and functions, a digital or smartwatch would be more suitable.
These days smartwatches are trending in the market offering additional features apart from just showing the time which often includes tracking of steps per day, heart rate, oxygen level, and pulse, can be connected to the phone, etc.
Conclusion
Shopping for the right kind of watch provides an aesthetic feeling, especially when it is meant to reflect your persona. You need not always choose a particular brand or type based on social reviews. Instead, choose something that compliments you and your tastes.
Don't run with the herd, instead choose something that suits you the best. After all, it is meant to complete you, not for a couple of other people to pass an opinion. Do thorough research, and only then go for a timepiece that would make you feel good about yourself.
Frequently Asked Questions(FAQs)
Which is the No 1 brand watch in India?
There is no definitive answer to this question as it depends on a variety of factors, such as the popularity of the brand among Indian consumers, the availability of the product in India, and the quality of the product. However, some popular brands that may be considered to be the No 1 brands in India include Timex, Titan, Fossil and Boat(Smartwatch)
Which company watch is best?
There are a lot of great watch companies out there, so it really depends on what you are looking for. If you like classic watches with timeless style, then you might want to consider a Titan. If you are looking for something more modern and trendy, then Timex or Casio can be your best option. And if you want a smartwatch then Boat will be the best choice
What is the most sold watch brand?
Titan, Timex, and Casio are the most-sold watch brand
What kind of watches are in style 2023?
Watches in style 2023 are typically digital, or Smartwatches. They are often designed with a sleek, modern look. Some popular brands that produce watches in style 2023 include Fossil, Titan, and Boat.