Last Updated on February 27, 2023 by Sagar Kumar Sahu
You might be running a shop or have a store helping customers with products of their need. However, the dream of growing a business and earning profits never falls. So, if you wish to grow your existing business with sheer convenience, merging with an e-commerce website is the easy way around.
It will not only provide aid in nurturing the business but also cut down the operating costs of your business, uplift the profit margin, and make the business popular among the global mass.
The very thing that will differ in an online selling business is instead of selling the products to the customer's in-person you will get the opportunity to sell online without any hassle.
The internet domain is thriving ever since providing a vast scope for e-commerce websites. The prime reason is, the internet provides the ease to order people's necessities wherever and whenever.
For this, the concept of online shopping is taking leaps year after year. Moreover, an e-commerce website consists of a range of sales and marketing techniques that notably compel visitors or the target audience to surf the website an extra minute.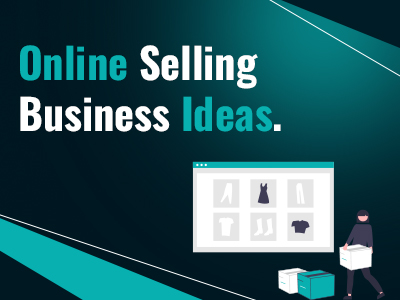 Thus, what are the reasons to start selling your products online?
Low Set and Operational Costs Than Offline Business
Research has stated that it is relatively cheaper to sell online instead of setting up an entire store for running an offline business. With an e-commerce website, sellers get the advantage of a whole sales system online.
This eventually eliminates the additional charges of staff, wages, business costs, electricity, renting, heating and cooling. The money saved can be utilized for other business needs. Moreover, the spread of the business name works more quicker online than offline businesses lack.
Sellers Get To Operate Their Business Irrespective Of Their Location
It is evident that the internet has reduced the issue of one's geographical location. So, sellers now have the convenience do business from anywhere effortlessly. It is subsequently hard for businesses situated in a definite place. Customers can see your products online while making purchasing decisions as per their needs.
Elimination Of Strict Opening Times
It is the basic business rule to open the store on time to invite customers daily. With selling online sites, there lies the advantage of no time restriction yet operating your business at any time around the clock.
Since your products are uploaded on the e-commerce site TooFav, global customers can check them at any time. Thus, this signifies that as a business you are maximizing sales and profits simultaneously.
Measurable Than Other Selling Approaches
While doing an online selling business, it is likely to track and measure the growth rate. This is where e-commerce sites are leading without delay. Online e-commerce sites are significantly proficient for measuring and tracking with the use of Google Analytics.
It can review the statistics including the number of products processed, the products being sold in huge amounts, total revenue, and many more.
Higher Margin And Better Cashflow
When sellers start to sell their products dedicatedly, the e-commerce websites will subsequently allow doing the selling business at higher margins.
As a result, it will allow making profits for the products even higher. The more the business will reach the global audience, the more there will be chances for the seller to improve their cash flow.
Things to consider before starting an online business
First, you will need to create an engaging and user-friendly website. This is your opportunity to put your best foot forward and show potential customers what you have to offer. Second, you will need to make sure your product is priced competitively.
Keep in mind that there are other businesses selling similar products, so you need to offer something that sets you apart from the competition. Finally, don't forget to promote your website and let people know that you are open to online business.
Conclusion
There are plenty of reasons to start selling online without a thought. You can reach new markets, grow your customer base, and increase sales without breaking the bank. You must have got all the valid reasons to start an online business. So the conclusion is without giving a second thought, just go start your business with less investment.
Frequently Asked Questions(FAQs)
How to start selling online?
There are several things you can do to get started selling online. One idea would be to start a website and list your products there. You could also use an online e-commerce platform like Shopify or Amazon to set up an online store. You could also sell your products through social media sites like Facebook or Instagram.
What are the Benefits of starting an online business?
There are many benefits to starting an online business, including the ability to work from anywhere in the world, increased income potential, and the freedom to set your own hours. Additionally, online businesses can be very profitable, and there are many ways to monetize your online asset like a website.