Last Updated on August 10, 2023 by sourav sahu
It's common knowledge that you can play games both on PC and mobile, in many ways. Mobile includes the mobile browser versions of typical games, as well as full-on mobile apps.
They have much in common, and these versions often behave and look very similar – it's especially evident if the same game has both mobile versions.
Games have been around for centuries, providing people with a way to pass the time and compete against one another. In recent years, the advent of mobile phones has led to a new form of gaming, one that is highly accessible and often addictive.
Lots of people now prefer to play games on mobile – it's faster, easier, and lets you entertain yourself in the comfort of virtually any place with a good and free internet.
To their relief, there are some games that fit mobile very well, for several very important reasons.
There are a number of reasons why people Google Play Games on their mobiles.
Mobile games are quite quick and easy to open instantly on your device. Unlike heavy PC games, You don't need to wait for a long to play a mobile game
You can play mobile games anywhere, whether you are waiting in a queue or sitting in the washroom 😁.
Most mobile games are free-to-play whereas in the case of a PC or gaming console you need to buy the games
Nowadays you can play a game with your social media friends simply by giving access to your Facebook or Google account details. Multi-player mode is made available in every mobile games
Criteria for Mobile Games
Every mobile app has its own selection of games. For example, the Goldenstar games have some Far Asian games that can be tweaked to be played on mobile better.
It mostly means changing their design without altering the functionality at all. Tweak or no tweak, here are the qualities that are very important for mobile games.
Graphics
Today, youth has understood the value of graphics. So to sustain in the competitive industry, game developers should consider graphics as the top priority. The graphics should be visually appealing and of high quality. Not only this, but they should also consider the technical aspects of the graphics, like resolution, frame rate, and overall performance so that there should not be any noticeable delay in the gameplay.
Display Friendliness
That refers to the ability of a game to fit a narrow screen. Some of these games have sprawling fields that can't adequately be remodeled for narrow displays.
It's either done automatically or manually, but if it can be done, either way, it's a massive bonus.
Some can only be played on widescreen, which will reduce the resolution. Mobile games are often played in short bursts, so it's important that they are able to hold the player's attention for the duration of the session. The controls in a mobile game should be responsive and easy to use
Quick Rounds
Unlike PC games where you need full concentration and long sitting hours, in mobile games, you can play quick rounds of different games just to kill your boring time. You can absolutely enjoy long various types of funny and addicting games. It's just that PC gaming is much better suited for such long sessions.
On mobile, you can install and uninstall a variety of games, and try which game best suits your interests and mood at that moment. So the game should be addictive as well as quick round so that players will not find it too difficult to complete the game
Simplicity
Simple games are a more common choice for mobile games. The logic is that phones are small in size and all the controllers are designed to fit on that small screen. It can absolutely be done with comfort, but some mobile game apps aren't always built with a good layout.
And you can also risk money because of the overly complicated interface. So the games should have good UI and should fit on the screen with a simple layout so that players don't face any problems while playing and controlling the game using virtual buttons inside the screen.
Games in Question
There are several game categories or niches that are most popular in the mobile game industry. Here is a short list of such categories:
Action
Arcade
Digital Card
Puzzle
Role-playing
Strategy
Sports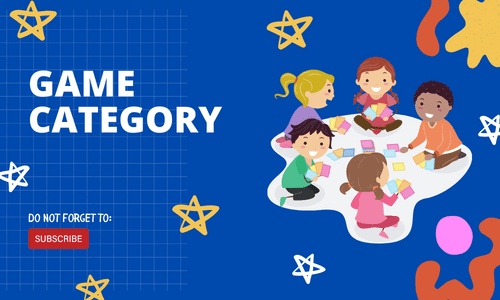 You will find millions of mobile games in these different places. Even many 'big' high-end PC games have already been optimized for mobile. Many games which once used to be very sought-after PC games including GTA and IGI are now well-suited for mobile versions as well.
This is all because of the increasing demand for smartphones day by day. People want convenience in everything from gaming to watching movies. And this facility can be provided only by mobile
Though PC, provides a better gaming experience and graphics, still the flexibility of mobile phones allows game developers to incline more towards the mobile gaming industry rather than on PC games.
Conclusion
While the mobile gaming industry is still booming, mobile games are a vast category with many sub-genres, each with unique audiences, mechanics, and best practices so that mobile games can match the same level as PC games. Keeping everything in mind the mobile gaming industry is also improving a lot in terms of graphics, controls, speed, performance, and to some extent sound too. You just need to try the new games that come to the market every day to find out what changes are being made in the new games.
Why do so many people play mobile games?
As I said, there are a hell lot of reasons why many people play mobile games. Firstly, mobile games are fast to open and can be played anywhere even while traveling. Second, they are mostly available for free and even if paid, they are affordable. Lastly, they are highly addictive and allow you to play with your social media friends.