Last Updated on March 3, 2023 by sourav sahu
In the case that someone were to list the most prevalent phenomena of the 21st century, social media has to be on that list. The reason we say this is because the majority of the world's populace is, in one way or the other, a user of social media.
Indeed, four out of the eight billion people living on the crust of this planet are users of at least one social platform. The fact that there are so many people using these platforms is not the most striking truth out there.
What is more striking is the fact that all these people, on average, spend more than a couple of hours on these social platforms in one day!
When you exclude eight hours for work, another eight hours for sleep, an hour for getting ready, and an hour for preparing and eating meals, you come to the conclusion that social media users, on average, spend half of their days on platforms such as Instagram and Facebook.
From the previous paragraph, it is easy to see why social media is seen as a very good platform for businesses to market their products and services.
After all, the increase in the number of people using social media and the increase in the number of time people are spending on it on average is only going to increase the visibility of things advertised on social media.
There are many types of social media marketing techniques that include paid and organic options. In this article, we will go through tips that will guide you to market your products and/or services effectively on social media platforms.
Before diving into the tips, however, let us reinforce that it is very important to have good internet to be a good social media marketer.
Also, remember your followers would never want a lag between your live stream due to a poor internet connection. That's why a reliable internet service provider we like to recommend is Xfinity. The Xfinity internet is not only high-quality but also affordable.
That said, let us now get straight to what we promised in the topic tips to boost your social media presence for more sales.
Optimize Your Social Media Profile
No matter whether it is your Facebook profile picture or your Instagram display photo, it should represent your brand well.
No matter how pleasant it is, if you post something irrelevant to your business, it will not send a good message to the audience as your profile will seem fake.
Another thing you should be doing is adding a link to your website. Links to websites allow social media users to know more about your business.
Also, if they do like a product or service advertised in one of your social media posts, the presence of the website link will give them a way to make the purchase immediately.
Understanding Your Audience
It is very important to know your target audience when it comes to social media marketing. Getting to know the kinds of stuff your audience is interested in is crucial because your content simply needs to be about those kinds of stuff.
Otherwise, your audience will stop relating to the content you are pushing and will eventually unfollow your profile. Alongside this, a post that your audience is interested in will increase engagement.
Develop a content strategy
A content strategy will help you plan and organize your social media posts in a way that is consistent and effective. This can include deciding on the types of content you will share, how often you will post, and which social media platforms you will use.
Get Social Media Influencers
Okay, so there is a reason why companies pay thousands of dollars for celebrities to feature in television advertisements.
That reason is that people buy products their celebrity role models endorse. In the same way, social media influencers, as the name of the term suggests, have the capacity to influence the purchasing decisions of their followers.
You can ask a social media influencer to get featured in one of the posts on your brand's profile. On the other hand, you can also get your brand featured on a post on the influencer's profile. Whichever way you choose, there is little chance you will go wrong with it.
Engage with your audience
Social media is a powerful platform that has the potential to connect you directly with your audience. Unlike the early days when creators were featured on TV, in newspapers, and in theatre. However, today social media has made it possible for anyone to be a creator and at the same time engage with the audience by responding to comments, going live, Like, Tweeting, and DM's. So don't just post content, try to interact with your audience in every possible way
Use visual content
Visual content, such as images and videos, creates more bonding with your audience and helps in long-term engagement than text-based posts. You should post highly interactive visual content using filters, video editors, audio, etc. It will make your content stand out from the competition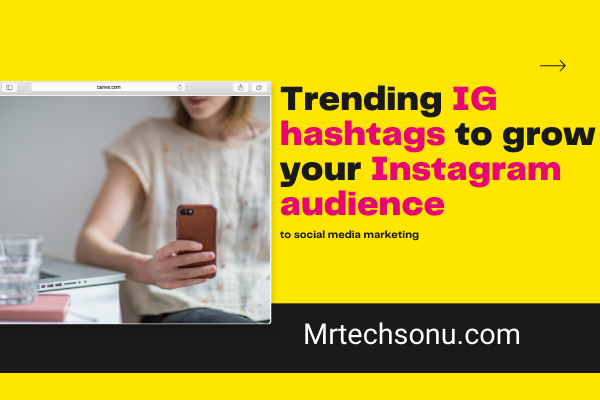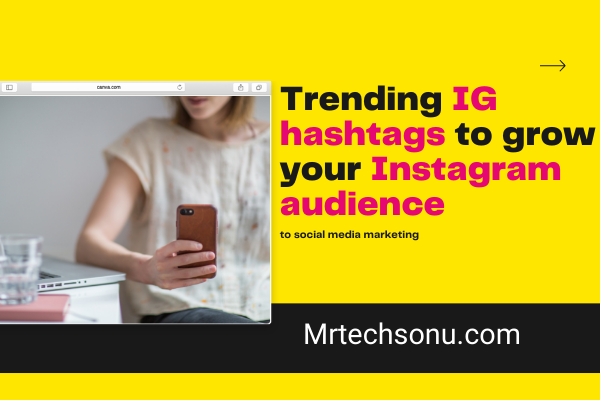 Hashtags are one of the important ways to increase the chances of your posts reaching a wider audience. Because people can find your content more easily provided that you are creating content that is relevant to their interests. Try and find relevant and popular hashtags and use them wisely to help your posts reach a wider audience.
Analyze and adjust your strategy
It's important to regularly analyze the performance of your social media marketing efforts. Use data and metrics to understand what is working and what is not, and adjust your strategy accordingly.
Conclusion
At the end of it all, it is really your choice which social media marketing strategy you want to implement. We wish you and your business the best of luck in the future!
Optimize Your Social Media Profile
Understanding Your Audience interests
Develop a content strategy and create engaging content
Utilize hashtags