Last Updated on November 1, 2023 by sourav sahu
In this fast-paced world, no one has the time to look for legal advice door-to-door. That's why online is the first place everyone decides to look.
Hence, having your website in the top three searches will boost the traffic on your website and improve the running of your website. Your potential customers will easily be able to find you, and keywords play a major role in it.
When it comes to lawyer web design, you must hire the best one who will be able to reflect your potential through the website, bring in more clients every day, and also be able to hold your existing clients.
When done correctly, SEO tools and SEO will help to improve the position of your law firm and help you get lots of business profits.
Some Tips To Improve SEO Strategies For A Law Firm Website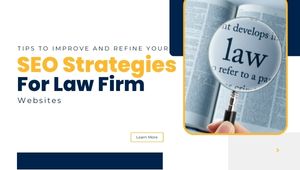 Identifying keywords
The first step to helping your law firm website shine is to identify the suitable keywords that will separate you from all the other websites.
Conduct keyword research to identify the terms your target audience is searching for. You can also scrutinize other law firm websites to find which keywords help bring more traffic to the website.
You can also review audits and check which keywords are not working for your site. Google Analytics is a powerful tool for finding out.
Titles, headings, and subheadings
Before reading between the lines, most people look for catchy headings that instantly draw their attention and keep the customers hooked to what you have to say. So wisely use the keywords throughout your website, including in the titles and headers of your pages.
You can also add images and meta descriptions to help the website look presentable and more attractive. After finding which keywords to use, it is also important that you incorporate all the keywords in the right place. For more details, you can check out law firm SEO.
Fresh content
What makes you different from other sites is the kind of content you create. It brings out the uniqueness of your website. Blogs are the best way for your website to gain ranking. Posting just once or twice a week can create an immense impact on your website.
Most people might think it is okay to have content filled with many keywords. However, the general rule of thumb says not to have more than five keywords in an article or blog. For choosing topics, you can focus on generally asked questions or write about something you are passionate about.
Make sure your pages are mobile-friendly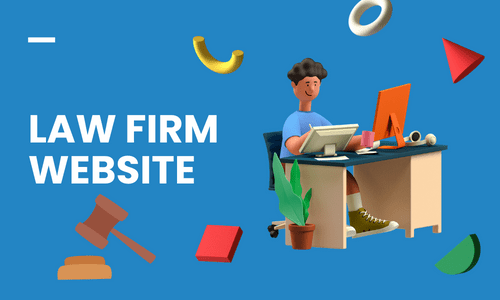 As more and more people are using mobile devices to search the web, it is important that your website is mobile-friendly.
To ensure this, make sure your website's layout fits on a smaller screen and that all of its content can be easily accessed from a touchscreen. You should also use keywords that are relevant to mobile users in your SEO strategy.
Build links to your website from other high-quality websites.
One of the best ways to improve your SEO is to build links to your website from other high-quality websites. This will help you increase your website's authority and rank in search engine results pages.
You can do this by submitting articles featuring your law firm to online publications, or by reaching out to bloggers and other webmasters in your industry.
Reviewing Google My Business (GMB) account regularly.
If you don't have a Google My Business account, then it's high time you open one. It is the best way to manage how your business looks in front of all the customers, and on my Google page, you need to ensure that your profile is up to date. Optimize your website for local search by including your city and state in your keywords.
You should update the email address, phone number, mailing address, hours of working, attorney profiles, and FAQs on your website, especially the Contact Us page, so that your target audience knows exactly how to approach you.
Now You Know
SEO is extremely important for lawyers. The above points help improve and refine the SEO strategies for your law firm's website. By following these tips, you can ensure that your law firm's website is optimized for maximum visibility in search engine results pages.
Frequently Asked Questions(FAQs)
Why is SEO for law firms important?
SEO for law firms is important because it helps to improve the visibility of the firm online and attract more clients. When you optimize your website for search engines, you should ensure that the visitors are able to find you easily and those visitors can be converted to your potential long-term clients once they click and land on your website via Google search engines
What is SEO for lawyers?
SEO for lawyers means you have to optimize your website for search engines to increase the visibility of your website and services. This includes practices like adding keywords to your titles, descriptions, and content, adding images, and benefits you will get and doing all off-page activities that will ultimately help you to build a strong authority among your competitors