Last Updated on October 2, 2023 by Sagar Kumar Sahu
What if you find your phone is running out of battery while travelling? Definitely, it will make you worry. Slimmer phones are in trend nowadays, and these trends have led to a decrease in battery size. It also affects the battery capacity of the device to some extent.
Battery drains at a very fast rate due to its constant background running process. This in turn creates the worst situation. So to overcome this problem each and every smartphone user will choose to buy a power bank. Keeping this in mind, I have made a list of the best power banks in India under 1000.
So friends do not order any random power bank without knowing some basic factors. We have made a detailed guide on what to keep in mind before buying a power bank. You can scroll to the last part of this blog to learn about the factors. Keeping all those factors in mind, we have compiled this list of the best Powerbanks.
So friends without wasting much time let's understand which is the best power bank in India under 1000
List of best power banks in India under 1000
Mi 10000 mAh Power Bank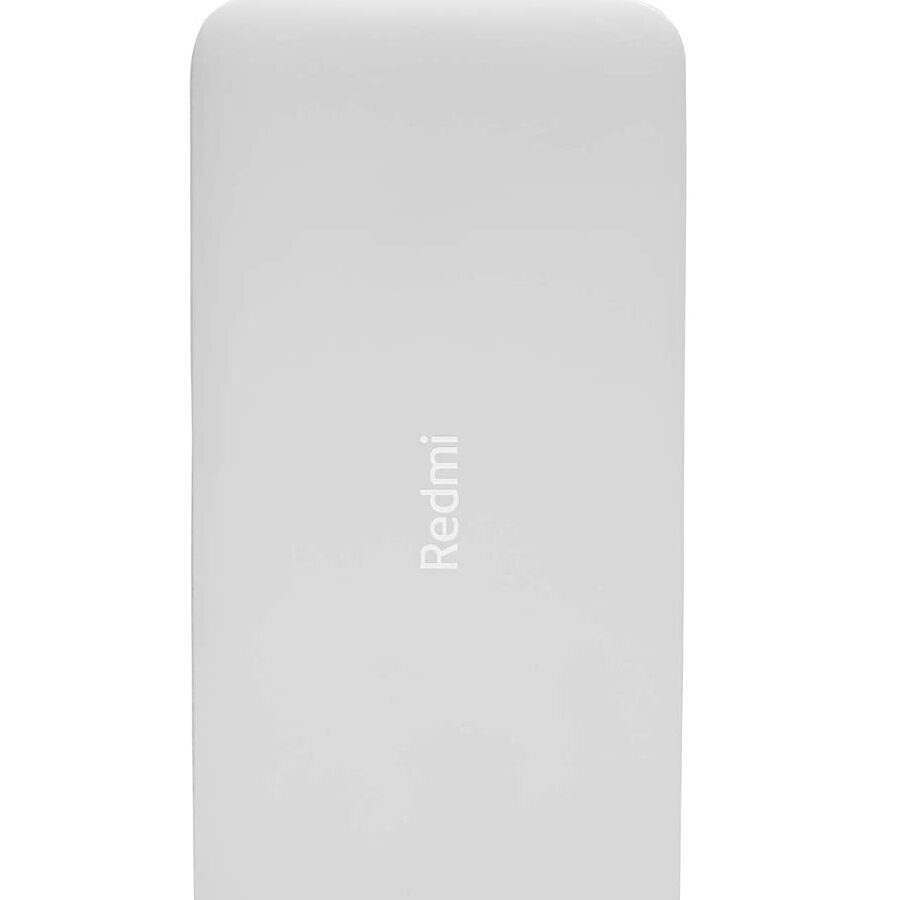 Mi 10000mAh (PLM09ZM,2i)is an elegant style and powerful portable charger with a good capacity of 10000mAh that provides you more than enough power to charge your phone up to 3 or 5 times. It has 2 output ports. It has an output power of 2.4A.
It has a power supply of 3.85V. It has a width of 71.2mm, a height of 147mm, a depth of 14.2mm, and is quite lightweight at 240gm. Other features include 9 layers of circuit chip protection It has led to indicate the fully charged or low battery case.
Philips 10000 mAh Power Bank
Looking for an external battery power bank that supplies its own cable, now you've found the one. Then Philips(DLP9001NB). For the black lover, you must be in love with this. This powerbank comes with a Micro-USB cable, warranty card, and user manual in the package.
It comes with 3 power supply ports having 5V/2.1A and 5V/1A. Its best part is the LED torch which can light a room in the dark.
It is very portable having height, width, and weight of 144mm,65mm, and 323mm respectively. Philips gives a 1-year manufacturing  warranty to its customers  
Intex 10000 mAh Power Bank
Intex 1000 mAh Power Bank (IT-PB12.5K) is the 3rd best power bank in India. This portable power bank from Intex features a 12500 mAh battery to help you charge your smartphone on the go.
It comes with 3 USB ports and is compatible with most mobiles.Its output power is 5V/1A(Max) &2 x 5V/2.1A(Max).
It gives an output of about 7800 to 8000 milliamperes and also it charges devices very quickly. Its width is 64mm, height is 140mm, and weight is 290g. Intex also provides a warranty for about 1 year for manufacturer defects.
Ambrane 10000mAh Li-Ion Powerbank
This powerbank by Ambrane acts as the best emergency backup power and the best power bank in India under 1000. It is octagonally shaped which makes it look comparatively more attractive. It comes with overcharge protection, LED indicators, over-current protection, and a high-quality chipset.
Its buttons are arranged in a manner that can be used smoothly. It is having 2 outputs of 5V/2.1A. Its battery is a Li-ion type. It weighs 277 grams. In the inbox, you can get a USB cable(2A) that completely charges the powerbank within 4-5 hrs.
Syska 10000 mAh Power Bank
In addition to all the above power banks, power banks by Syska are also one of the best power banks in India under 1000. It has a dual USB output.Output1 and output 2 both have output DC power of 5V/2.1A which allows charging two devices simultaneously.
We can get a charging cable in the box. One of the most attractive features is its style which makes it convenient to carry. Its weight is 285gm, width 62mm & height 22mm. Its main cons are its warranty period which is only 6 months and 10 days replacement. But overall it is compact, lightweight, and compact at a very affordable price.
Ambrane 20000 mAh Power Bank
Another amazing powerbank by Ambrane(PP-20). After looking at the product it was pretty hard to ignore the device.
This comes with a 20000mAh capacity which is Li-Polymer. This device is provided with some features like temperature resistance, Reset mechanism, Overcharge and discharge protection, incorrect insertion protection, Compact size, and lightweight.
Its design is just awesome. Though the product is priced very low, it has been provided with high-quality internal circuits. The power bank has been provided with a classy design, lively colour combination, elegant looks, and an LED Indicator.
The device measures 16.0 x 7.1 x 2.5 cm in dimension, weighs 352 grams, and is one of the best power banks in India under 1000. On purchase of the device, you will receive within the box a Power Bank, a micro-USB cable, and a User Manual.
iBall 10000mAh Metal Powerbank
This is one of the best power banks in India under 1000. The iBall 10000mAh Li-Polymer Power bank is a beast of a power bank from a trusted brand like Lenovo. It combines specifications and features at attractive pricing. The power bank is made from high-grade materials, and the matte exterior it has gives it a premium finish.
It comes with intelligent Safety Multi-Protection. Charging speed is extremely quick compared to most power banks I have tested. It comes with two output ports of 5V/2.4A.
It takes a minimum of 4-5 hours for charging. Although it shows 10400 its actual charge is 7000-8000mAh.I can say it is quite heavy. But overall its product to price ratio is good and it would not make you feel that the product I have bought went in vain
Realme 10000mAh 12W Power Bank
The realme 10000mAh 12W Power Bank is a solid option if you are looking for a power bank for your smartphone. The stylish white design and smooth finish make it an attractive accessory to buy. Power storage capacity is the best part of this gadget in this price range which can charge a phone 4-5 times a day.
One of the best and unique specifications is that it shows charging status in digital numbers(25 50 75 100). This powerbank has also some security features like securing it from power fluctuations and short circuits. On the other side, this powerbank is bulky compared to its counterparts. But its compactness makes it comfortable to carry around.
OnePlus 10000 mAh Power Bank
This OnePlus 10000 mAh Power Bank is quite expensive to buy than other banks but it is worth every penny you spent. Its huge capacity of a 10000mAh power bank is outstanding and it is more than enough to charge a 5000mAh phone 4 times a day. Its battery efficiency is 80% whereas other power banks have an efficiency of 60-70%.
Even though its capacity is huge, there is no heating effect I have found. It comes with 2 output ports of 5V/2A which let you charge two phones simultaneously. This power bank is a classy style, slim and durable having a weight of 355gms, width, and height of 75mm and 160mm. Overall this power bank is worth buying as far as its capacity is concerned
Croma 20000mAh powerbank
This exclusive product is manufactured by the giant industry TATA. Priced at ₹ 1,099, this power bank comes with a capacity of 20000mAh along with a portable charger.
It comes with triple output ports of 5V/2.A.It also smart-charging and supports multiple charging at a time. It has normal dimensions of 139 x 63 x 24mm. Its weight is normal, unlike other bulkier chargers. It is so handy that it can be kept in any pocket like a mobile. Flipkart provides a 1 YEAR manufacturer warranty.
How to buy the best power bank in India under 1000
In today's advanced generation cunning power bank sellers are present at every here and there store. Therefore Every power bank buyer should have minimum knowledge of power banks in every aspect. Many power banks are available at a cheaper price but their performance and duration of proper working are very less than our expectations.
This, in turn, makes us realize how we have committed a mistake. So don't fall into the trap of buying whatever power banks are available on the internet. You should have basic ideas of how to get the best power bank in India under 1000.
While buying a power bank besides capacity, we should consider things like how fast the power bank would charge itself and how fast it would recharge our device, conversion rate, whether it supports pass-through charging, smart charging, whether it's portable, and course the price.
Generally, when we plan to buy a power bank we look for some basic things in power banks like size, speed, capacity, and price. But we must have in-depth knowledge about these factors so that we can get our desired product as per our requirement.
Capacity of power banks
It is the first thing that we basically look for while searching for a power bank. The capacity of a power bank should be 2-4 times that of our mobile battery. It is one of the greatest factors you should know before going to buy the best power bank in India under 1000.
Before this we must also consider that there is the loss of some heat energy in these power banks, therefore, in reality, we get an efficiency of about 70%. That means if we buy a 10000mAh capacity powerbank, then its actual capacity would be around 7000mAh.
Speed of Charging and Discharging 
The speed at which power banks get charged is also as important as capacity. We can see it specified in Amp(ampere). For example, if the input of a powerbank is 2A, then the charger should be of 2A and 5V(energy is 10W) but if we will use a cable of 1A and 5V(10W), it would not be able to charge the powerbank faster.
Power banks should be able to show the proper battery status of the powerbank like some power banks have led lights that change their color in case of low charge or fully charged case.
Size and weight of power banks 
No one would like to carry any bulky or large-sized materials during their journey times, as it makes the backpack heavier and also occupies more space which in turn renders other items to be placed inside the bag. That's why it is advised to carry a lighter and moderately sized power bank so that it can be placed even inside a pant or shirt pocket. It should be kept in mind that power banks having a weight ranging between 200g-250g should be bought.
No of ports 
There must be 2-3 ports so that multiple gadgets like Bluetooth, speakers, and charging lights can be charged along with the mobile. We must know the power ratings of each port For example, if a power bank has 3 ports then port 1 and port 2 would have power ratings of 2A, and 3rd one has 1A. According to the needs of a gadget, we can use the respective ports for charging.
Battery used
Batteries used in power banks are the same li-polymer or li-ion batteries that are used in mobiles but power banks contain a chip that regulates the output current according to the requirements of the gadget and maintains battery status. A cheap powerbank loaded with Chinese batteries results in poor performance and elevated risks of damaging the device. Or even in some cases, the Powerbank burst out, resulting in casualty. Our compiled list has Powerbanks with a good quality battery.
NOTE: Some power bank boxes dont give a charging cable, you can use the same charger that is used to charge your mobile but my suggestion is to buy a power bank having its own charging cable because the pin of a charger sometimes gets bent or altered when we use the same charger for multiple devices.  
So friends keeping all the above points in mind I am giving you these 10 best power banks in India under 1000.
Also Read – Best cool gadgets on Amazon India
Conclusion
I hope you have got detailed information on what are power banks in India under 1000. Please share this post with your friends so that they can also buy the cheapest and best power banks of 2022