Last Updated on November 3, 2023 by sourav sahu
Cricket undoubtedly is one of the most popular sports in a country like India where cricket unites the nation. And whenever Cricket season arrives, all cricket lovers start looking for terms like what are Live Cricket Streaming websites and apps, that are both legal and official.
Disclaimer – All these apps are 100% legal and official apps. We don't promote any illegal ways to watch content. We are strictly against piracy. You will only find the legal and safe apps to watch cricket including Hotstar, Jio TV, etc
The common love for this particular sport brings together the countrymen under a single umbrella regardless of cultural and social differences.
With digital transformation and technology coming into play, watching live-streaming cricket matches is no longer a TV thing anymore.
Watching live matches on the phone is a very common thing now. The immensely popular Indian Premier League (IPL) window is open for 2 months every year.
But the thing is that to stream free IPL matches on mobile we need to subscribe to various live cricket streaming apps. And not everyone can pay just to watch cricket.
Moreover, it is practically impossible to remain free on all the match days during that time. These are the 2 reasons why online live cricket apps or sites come into play, thus making our lives easier.
So if you are looking for some best free cricket live streaming sites and live cricket apps, then stick to our website. You will get a list of all genuine sources that will help you to watch live TV channels and live cricket streaming.
Do you want to earn money by playing online cricket games? If Yes, you can try out many fantasy cricket apps that test your knowledge about teams, players, and predictions.
What is Live Cricket streaming online?
Live cricket streaming is a service that allows cricket fans to watch live cricket matches online on various platforms including apps and websites.
It can be accessed on desktop or mobile devices, and users can choose from a variety of subscription plans.
Live cricket streaming is an excellent option for people who cannot attend live cricket matches due to various reasons.
It also enables fans to watch multiple matches simultaneously. Additionally, live streaming apps help cricket fans to watch previously aired matches.
What are some best Live cricket streaming apps in 2023?
There are a number of apps available on the internet that allow you to stream live cricket matches. We have listed some of the more popular ones including Hotstar, Star Sports, Willow TV, etc.
Each app has its own pros and cons, so you first read about all the apps we mentioned and try trying out a few to see which one works best for you.
Now let's come to our main topic and learn about some of the best apps to watch live cricket
1. Disney Hotstar – Best Live Cricket Match Streaming App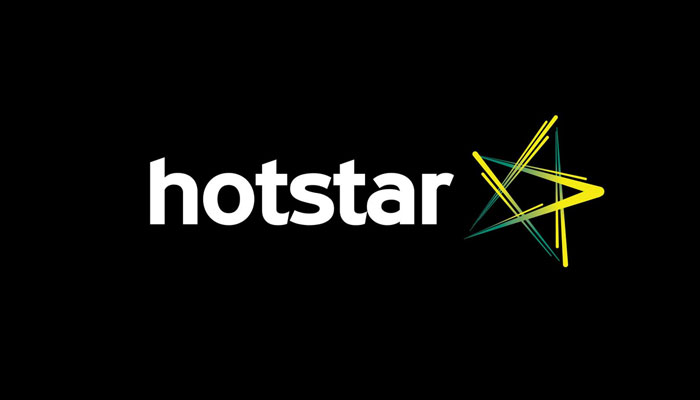 Disney Hotstar tops our list of most popular live cricket apps as it features most of India's matches whose broadcasting rights are with Star Sports.
Apart from that, Hotstar also telecasts the tremendously popular Indian Premier League. The IPL often crosses a million views per single match.
You can enjoy HD and ad-free streaming of all popular cricket Events including IPL 2023, ICC Cricket World Cup & ICC T20 World Cup, Australia tour of India, South Africa tour of India, and India tour of New Zealand.
It provides multiple language support to watch matches in HD clarity. It is the official streaming partner of all domestic cricket matches like the Indian Premier League(IPL) and other ICC International Tournaments.
You will need an active Disney Hotstar premium plan to watch unlimited live streams. You can watch stream live cricket on a free Hotstar premium account without paying any additional fee
If you want a free live cricket app, then this app may disappoint you a little bit. It's so because free live streaming access is given only for 5 minutes.
The Hotstar premium members can also enjoy highlights of the match with a variety of other insights of the match like fall of wickets, full match highlights, top sixes, and fours, etc. The biggest pro is that Hotstar is completely ad-free
You can even use Chromecast to watch it on your TV. Now let's see the Hotstar plan to watch live cricket streaming.
| Hotstar Plan | Price |
| --- | --- |
| Disney+ Hotstar Mobile Plan | Rs. 499 (Mobile-only) |
| Disney+ Hotstar Super Plan | Rs. 899 |
| Disney+ Hotstar Premium Plan | Rs. 1499 |
2. SonyLiv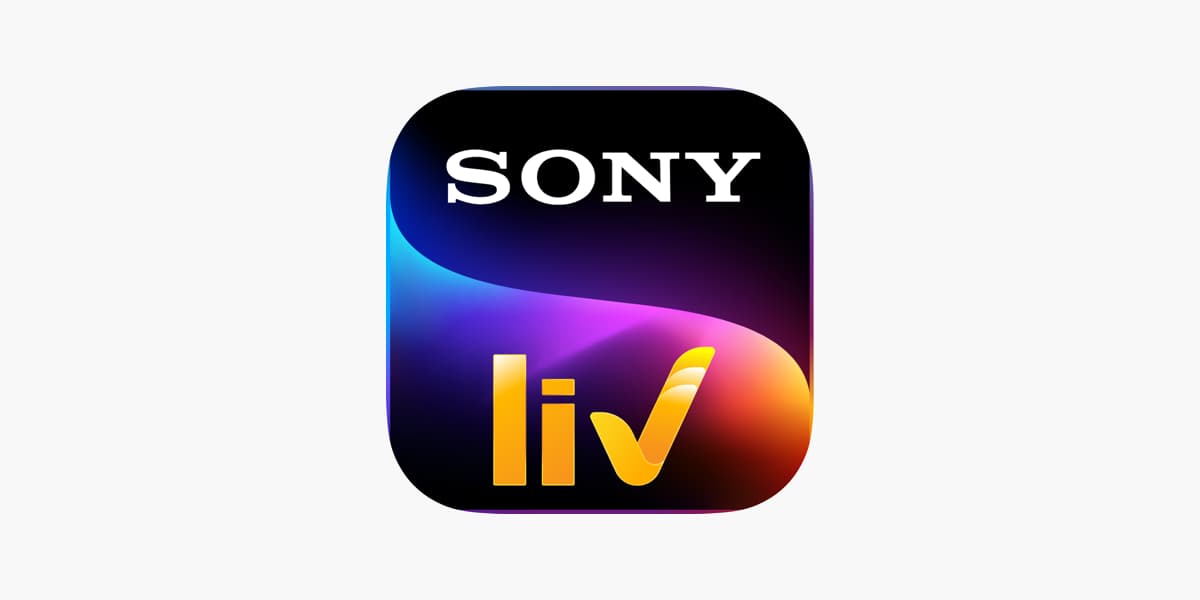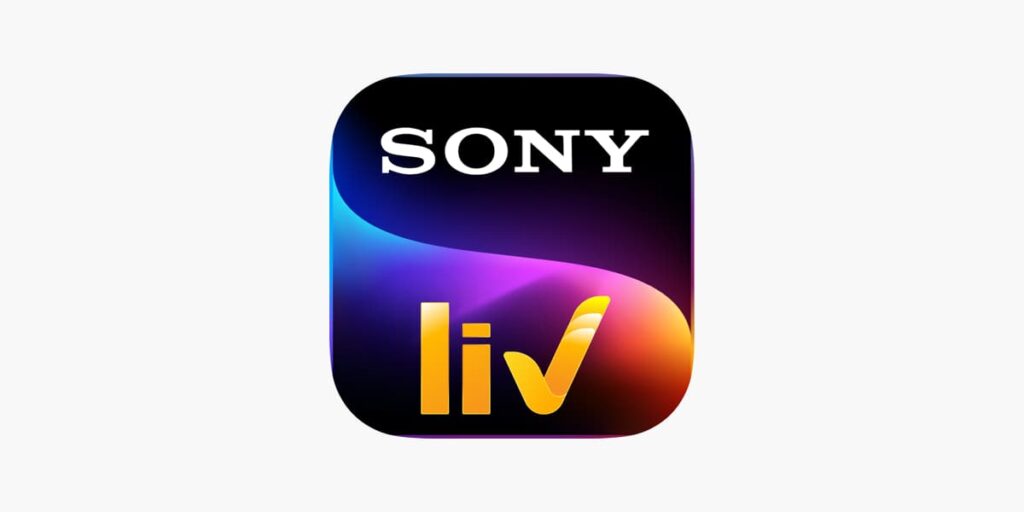 SonyLIV is another amazing platform to watch and stream live cricket for free and paid. But it is kind of a geo-restricted streaming platform.
In most cases, the matches whose telecast rights are with Sony sports, you can watch those matches in the Sony Liv app. Especially the matches of India held abroad in England, New Zealand, and Australia.
Watching cricket matches online is becoming more and more popular, especially now that there are so many excellent streaming services available. SonyLIV is one of the best options out there for live cricket streaming to watch T20, ODIs, International Test matches, and IPL.
Not only do they offer a great selection of live matches, but they also have a huge on-demand library of cricket footage, so you can always watch the recorded cricket matches even if you miss a live match.
In other words, the most competitive matches are televised on the Sony Liv app. Since it is a geo-restricted streaming platform, in order to use the app in other countries you need to use the VPN service.
Moreover, this app might be your one-stop solution because it provides everything including Sports, Web Series, Movies, TV Shows, News Updates, and Live Cricket Streaming.
Available for both Android and iOS devices, you can stream in your favorite language. All you need is a membership in the app.
SonyLIV subscription plan starts at a very affordable price and provides many benefits like live shows, live cricket match streamings, ad-free content, offline downloads, popular Indian and international movies, and many more.
| SonyLIV Plan | Price |
| --- | --- |
| SonyLIV monthly plan (Monthly) | Rs. 299 per month |
| SonyLIV 6 months plan (semi-annually) | Rs. 599 |
| SonyLIV 12 months plan (Annually) | Rs. 1499 |
3. FanCode

If you are looking for a platform to stream live cricket matches then Fancode is your go-to spot for all things cricket! From live-streamed matches to on-demand highlights, everything is available in his app.
You can catch all the action from the world's biggest cricket tournament right here on Fancode.
Fan code comes up with a unique business model. The users can buy a subscription for a single match or can also choose to buy a subscription for the whole tour.
They also have monthly and yearly models. FanCode has partnered recently with the West Indies Cricket Board, Caribbean Premier League, and Bangladesh Premier League.
It provides an interactive live-streaming experience to fans with in-depth analysis and statistics.
The recently held India vs West Indies 2023 series was telecasted in Fan code, which wasn't available on any other popular platforms like Hotstar, Sony Liv, etc. The Per match subscription charge is Rs. 25, which is pretty reasonable.
4. Jio TV live cricket match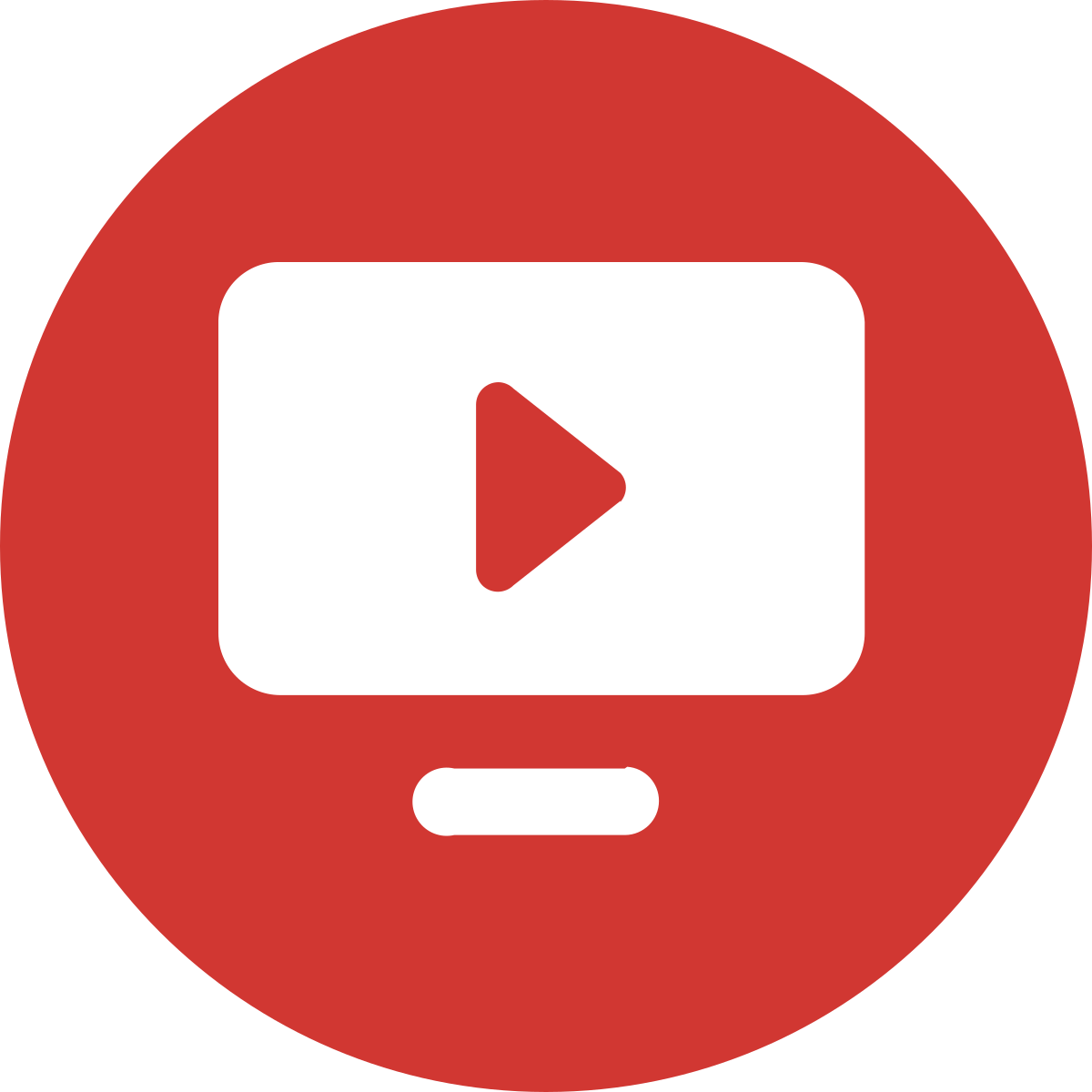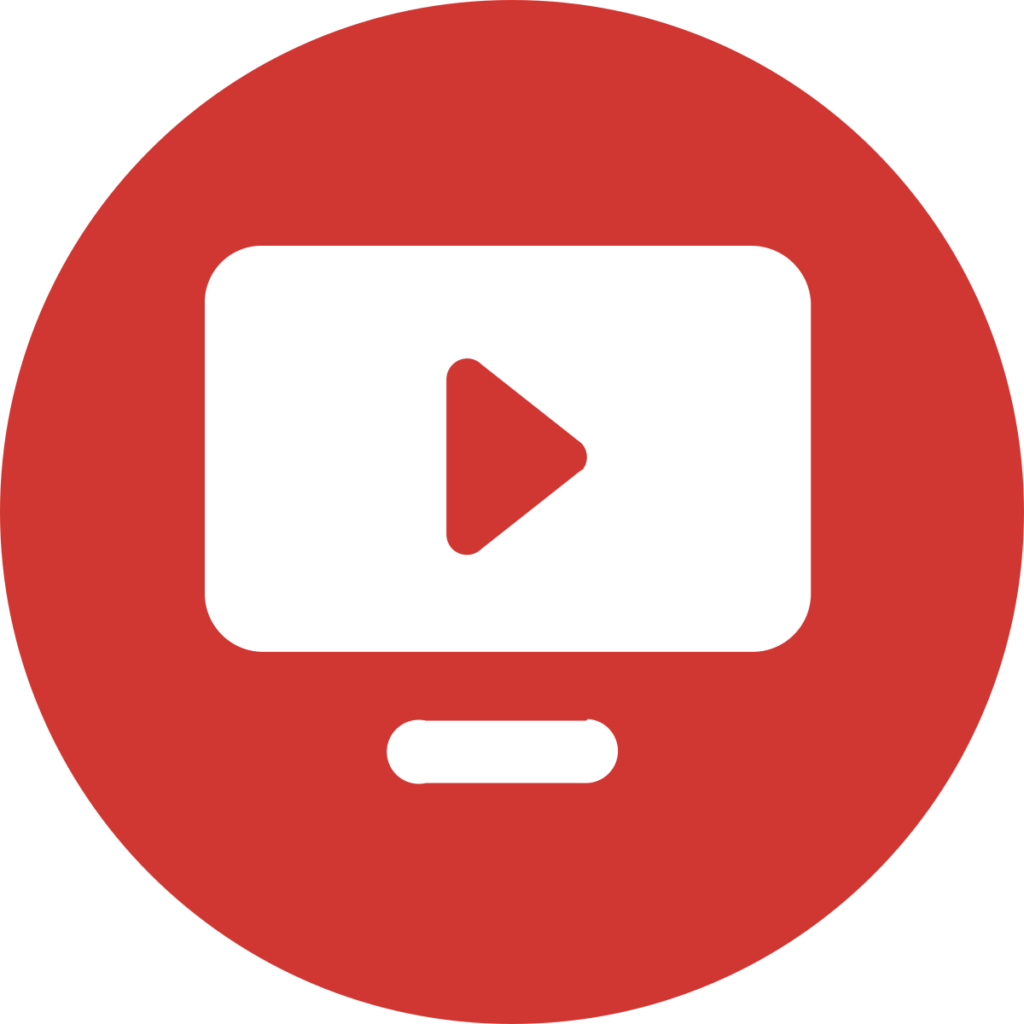 JioTV is one of India's most popular cricket live-streaming apps and is at par with Disney Hotstar in providing IPL fun to viewers.
It also gives the users fast access to 650+ TV channels, live cricket events, highlights, and the latest sports news. Users will not only have access to watch live cricket but will also have multiple entertainment options.
The unique feature that no other app offers is the Pause and Play feature for live TV channels, ensuring that viewers do not miss a single moment of their favorite show or match.
The seven-day catch-up feature will never miss a show of yours. Favorite TV programs or channels can be bookmarked. You can record and view your favorite shows later if you miss them.
All you need is an active Jio plan and you'll have free access to the Jio TV to stream HD LIVE cricket.
5. Airtel Xtream App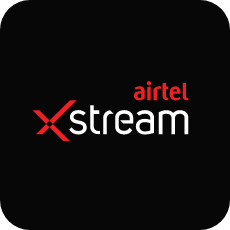 Airtel Xtream app is a live-streaming cricket app that allows users to watch their favorite SONY ESPN channels without any hassle.
The app provides a great way to stay tuned with your favorite cricket events, and stream all important cricket matches like India vs Pakistan, India vs Australia, etc. Additionally, Airtel Xtream also offers a wide range of other features such as
A unique user interface that makes it easy to find and select the right content
The ability to download your favorite channels and programs for later viewing
A comprehensive search option that helps you quickly find the right content
Push notifications for new and upcoming programs
Integrated social media sharing so you can easily share your favorite moments with your friends
Watch past matches and recorded streamings
Pair with the Smart Stick option to cast mobile display on TV
6. TATA Play


TATA Play formerly known as Tata Sky is a TV in your pocket. You just need to have a Tata Sky connection with an active plan. Everything that you would be able to see on TV can be accessed and viewed from the TATA Play app on the phone itself.
If you have a Tata Sky connection and you've access to star sports in your Tata Sky package then you can watch and stream live cricket.
You can also watch IPL on Hotstar, even if you don't have a Hotstar membership. Isn't it amazing?
You can also subscribe to the Tatasky Binge plan that brings 14 OTT platforms which includes Disney+Hotstar too. It will cost you ₹299 per month to enjoy all the OTT platforms in one single app.
Apart from that, you can watch Live TV and download a wide range of content of any genre, be it sports, news, or entertainment in different languages.
7. Yupp TV Cricket Live Streaming App


In India, YuppTV is a budding but popular online cricket live TV app with access to over 200 live channels in India. They provide more than just live cricket streaming and even allow viewers to watch regional and worldwide television series.
Once you download and log in, you will see a variety of channels that offer live cricket streaming, including ESPN Cricket, Willow TV, Sky Sports Cricket, and Star Sports. Just select the channel you want to watch and start streaming!
You can also catch up on cricket highlights and news on Yupp TV. In addition, to live streaming, the app offers on-demand video content so you can watch your favorite matches and programs whenever you want.
Yupp TV also has a pause and rewind feature, so you won't miss a single moment of the action.
Users will be getting a seven-day free trial to watch live cricket before having to pay for the subscription. IPL can be watched on this app from anywhere around the corner of the world.
8. Amazon Prime Video


Prime Video these days has expanded its presence in live cricket streaming as it now has exclusive streaming rights from the New Zealand Cricket Board.
Users of Amazon Prime can now watch all the International cricket matches played in New Zealand for free with the Amazon Prime videos App & website.
The OTT giant is known for its wide collection of original shows and movies. The recent telecast on Prime Video was of the New Zealand and Bangladesh series.
The subscription is now available in monthly, quarterly, and yearly plans. Amazon is offering 50% cash back on subscription plans Prime in their latest Youth offer. Subscription plans start at Rs.179 per month
| Amazon Prime Plan | Price |
| --- | --- |
| Amazon Prime plan (Monthly) | ₹179 |
| Amazon Prime 6 months plan (semi-annually) | ₹459 |
| Amazon Prime 12 months plan (Annually) | ₹1499 |
9. Official BCCI TV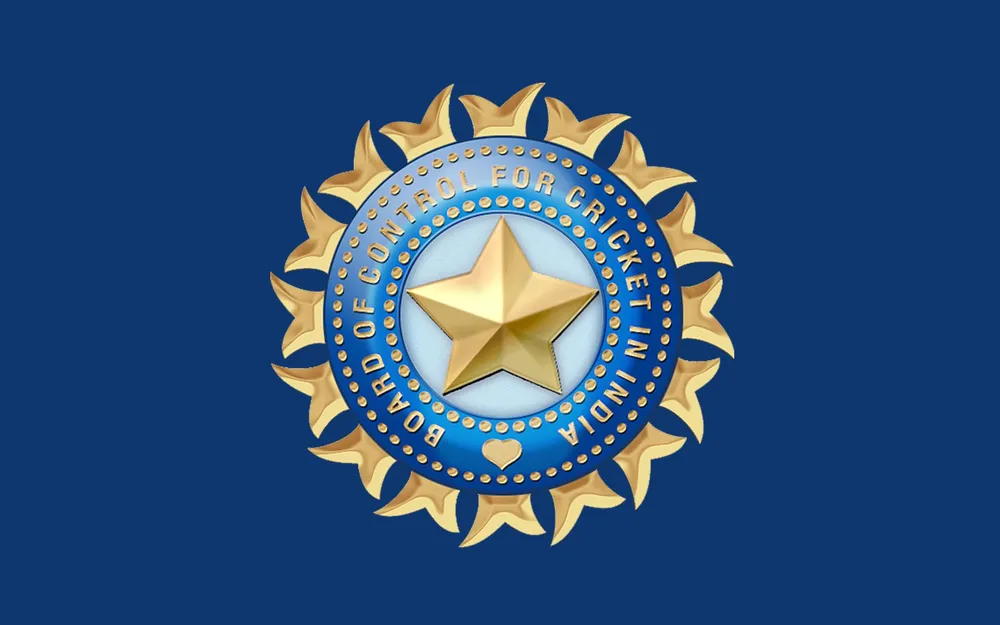 The BCCI TV App is the official app of the Board of Control for Cricket in India. It allows users to watch live cricket matches and highlights in Hindi, as well as access other features such as scores, fixtures, and results.
The BCCI TV App is free to download and use and is available on both iOS and Android devices.
Features of the BCCI TV App include:
✅- Live streaming of cricket matches
✅- Highlights of past matches
✅- Scores, fixtures, and results
✅- News and updates from the world of cricket
✅- Exclusive video content from the BCCI archives
10. DD Sports channel
If you are a 90s child then you know the importance of DD national in our childhood lives. Starting from Shaktimaan to Cricket matches everything used to be telecasted on DD National.
And DD sports is a part of the DD family only. DD Doordarshan, also known simply as DD, is a public broadcaster in India.
It is a part of Prasar Bharati, an autonomous body that reports to the Ministry of Information and Broadcasting.
On DD Sports you can watch all types of Indian cricket matches, Domestic matches, and International matches including 1 Day & T20 Internationals.
This is a free channel that is available on every OTT platform and all TV channels.
You can also find the DD national channel on all the OTT platforms like Netflix, Amazon Prime Video, SonyLIV, Disney+ Hotstar, ALTBalaji, and ZEE5.
| | |
| --- | --- |
| Provider Name | DD Sports Channel Number |
| Tata Sky/Tata Play | 453 |
| Videocon D2H | 435 |
| Airtel Digital TV | SD-298 | HD-224 |
| Sun Direct | 510 |
| Dish TV | 639 |
| Reliance Digital TV(Big TV) | 512 |
| AsiaNet Digital TV | 303 |
| Jio DTH | 435 |
| Hathway | 189 |
| Fastway | 312 |
| DEN | 425 |
11. ESPNcricinfo App
ESPNcricinfo is a popular cricket website that offers live streaming of cricket matches. You can watch live cricket matches on ESPNcricinfo by subscribing to their premium membership.
With a premium membership, you will get access to exclusive features such as live match commentary, ball-by-ball coverage, and more.
In addition to watching live cricket matches, this app offers many fun activities. You can create your personalized cricket page on ESPNcricinfo where you can follow your favorite teams and players.
Once you become a premium member, you can also get access to exclusive podcasts, videos, and articles from top cricket commentators and analysts.
12. CricBuzz – Popular cricket portal
CricBuzz is the perfect app for cricket fans who want to stay up to date with all the latest news, scores, and analysis.
The app offers a wide range of features that make it easy to follow your favorite teams and players. You can set up alerts for specific matches or tournaments, so you never miss a moment of the action.
The CricBuzz app can easily play content even with slow internet(2G/3G) and provides comprehensive coverage of cricket events such as the IPL.
You can watch exclusive video content on the app, including highlights, interviews, and analyses. CricBuzz is available on both Android and iOS devices.
13. Supersport
For the sports lover who's residing in South Africa or is a fan of the South African team, Supersport might be your go-to app on the phone.
They televise different sporting events throughout the globe including football, cricket, rugby, golf, tennis, and motorsport.
This app also provides live cricket streaming of all international games, along with LIVE scores, analysis, highlights, schedules, and much more.
The entire app can be personalized. Also offers a feature to set a reminder so that no sporting event is missed.
14. OSN Play
It is the largest and most famous live cricket streaming app in the Middle Eastern side and North African regions.
This app offers up-to-date cricket scores and commentary. In this app, anyone can watch their favorite cricket match anytime they wish to.
A day's free trial period is available before the subscription. Subscribers get an ad-free experience and the user interface of the app is easy and simple to use too.
15. SkySports app
The SkySports App is the best way to stream live cricket matches. With this app, you can watch live cricket matches of all Domestic matches, T20, IPL, and other International cricket events and matches.
The app provides a variety of features that make it the best choice for watching live cricket matches.
The app has a simple and easy-to-use interface that makes it easy to find and watch live cricket matches.
The app also allows you to set up alerts so that you can be notified when a match is about to start. In addition, the app provides a variety of other sports like Boxing, Football, etc.
The SkySports App is available for both Android and iOS devices. You can download the app from the Google Play Store or App Store.
16. Willow TV
Willow TV owned by Times Internet Limited is an American pay television sports channel that is completely involved in telecasting cricket events, including live and recorded matches including all other cricket-related programs in English.
The majority of its advertising is targeted toward the Indian subcontinent diaspora in North America.
This app gives the best live cricket experience, subscribers can watch highlights, replays, and live scorecards.
Using Chromecast this app can be connected to the Television to enjoy it on the big screen. It is available on a subscription model and is priced at $9.99 per month.
Benefits of using Live Cricket Streaming Apps and Websites
As a cricket fan, you are always looking for ways to catch the latest match. But sometimes it's not possible to be near a television or have access to a live stream.
That's where the cricket streaming apps and other online sources come in handy.
You can watch matches from anywhere in the world.
There's no need to miss a match because you are busy or traveling.
You can enjoy HD-quality streaming of live matches.
These services are usually very affordable.
Some apps and websites also offer other features like highlights, replays, and more.
1. Convenience: One of the biggest benefits of using a live cricket streaming app or website is the convenience factor.
You don't need to find a television set or go to a stadium to watch the match, you can simply open up your laptop or phone and start live cricket match streaming. This is especially useful for people who are always on the go or who don't have time to watch TV.
2. Save money: Another big advantage of using a live cricket streaming app or website is that it can save you money. If you are someone who likes to watch cricket matches but doesn't want to spend money on cable or satellite TV, then mobile streaming is a great option.
You can often find subscription plans that are much cheaper than traditional pay-TV packages.
3. Better quality: One of the best things about live cricket streaming apps and websites is that they often offer better-quality streams than what you would get from your regular cable or satellite provider.
This is because these services use higher-quality servers and have less congestion. As a result, you are likely to get a smoother, more enjoyable experience when streaming cricket matches online.
4. Access to more content: The next reason to use a live cricket streaming app or website is that you will get access to more content than what's available on cable/satellite TV channels.
This is especially true for niche sports like cricket, which aren't always widely available on cable or satellite. You can watch recorded matches, rewind, and pause on cricket streaming apps.
5. Access to all cricket events including international matches: One of the best things about live cricket streaming apps and websites is that you can often find matches from all over the world.
This is especially beneficial for fans of international cricket teams, as you can catch matches that aren't always available in your country.
Conclusion
Nowadays live cricket streaming apps are getting more attention for various reasons. There were times when we used to glue ourselves to the TV during match days.
We make a window for ourselves from our busy schedules to cheer for our favorite cricketing team and player. Gone are those old days when we used to watch free cricket onNationalonal.
That's why for all those cricket lovers who can't subscribe to any live cricket streaming app, we did extensive research to make the above list.
We are still looking for many new apps for live cricket streaming. We are trying to list down various cricket streaming apps that facilitate all the cricket matches happening across the world.
So stay connected with us to know about any latest live cricket apps added to our list.
Frequently Asked Questions (FAQs)
Which is the best free live cricket app?
If you ask me, personally I like Hotstar. Everybody knows it is one of the most popular Live Cricket Streaming apps with a huge selection of cricket matches available to stream live. In addition to cricket, it also offers other sports, including football, tennis, and Formula 1 racing. So it's perfect for cricket fans to stream live cricket
Can I watch IPL on Jio TV?
Yes, you can watch IPL on Jio TV. Jio TV is a streaming app that allows you to watch live TV channels and shows on your phone or tablet. The app offers a wide range of channels, including sports channels like Star Sports and Sony Ten. You can also catch up on missed episodes of IPL